I did this cook on my Weber Ranch Kettle yesterday and it came out quite well.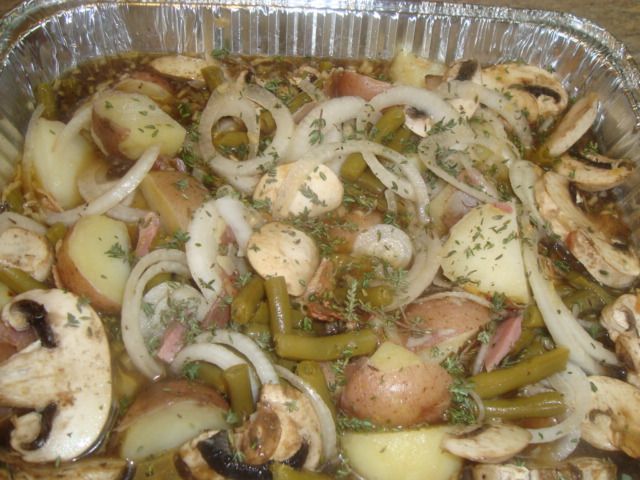 I made up a pan of green beans, new potatoes, onions, mushrooms, and seasoned it with some country ham and bacon along with some fresh herbs.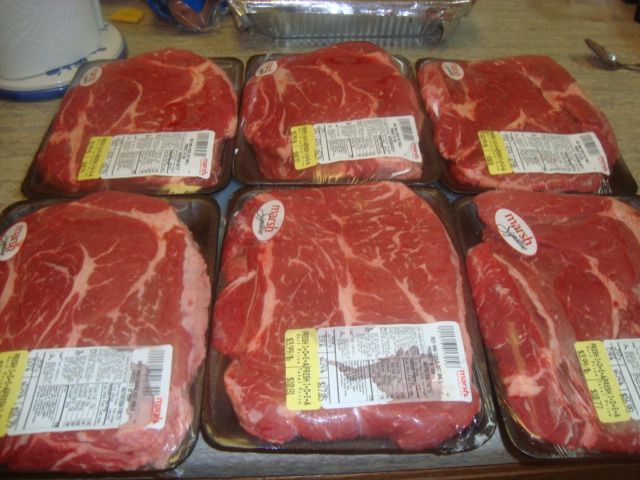 I also cooked six very nice chuck roasts on this cook...these were so nice that I couldn't find a thing to trim on any of them. The second meat on this cook was some very hot, and insanely hot jerk chicken.

I split 4 pounds of cold briquets on two sides of the kettle and then added about 2 pounds of hot briquets over the top and then added a chunk of hickory for my smoke wood.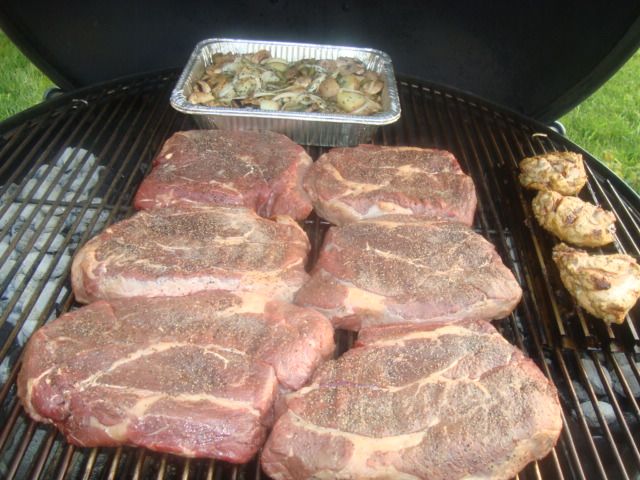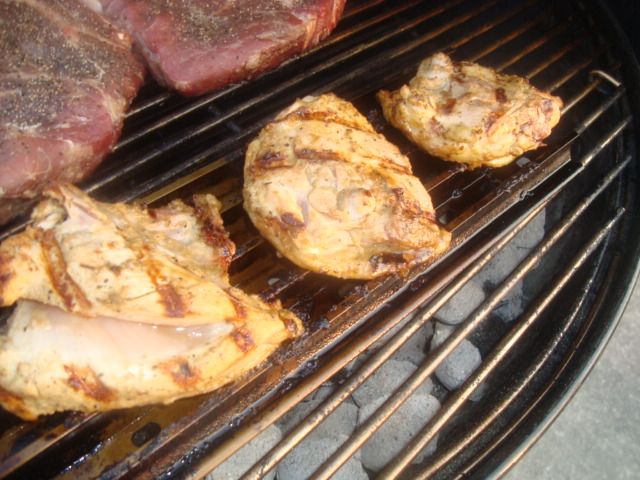 I added one strip of a Grill Grate over the hot coals on one side of the cooker to sear up my jerk chicken.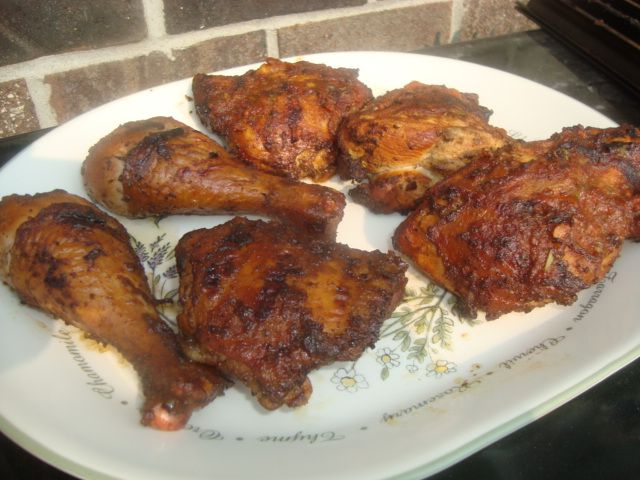 The jerk chicken came off first and sure looked great.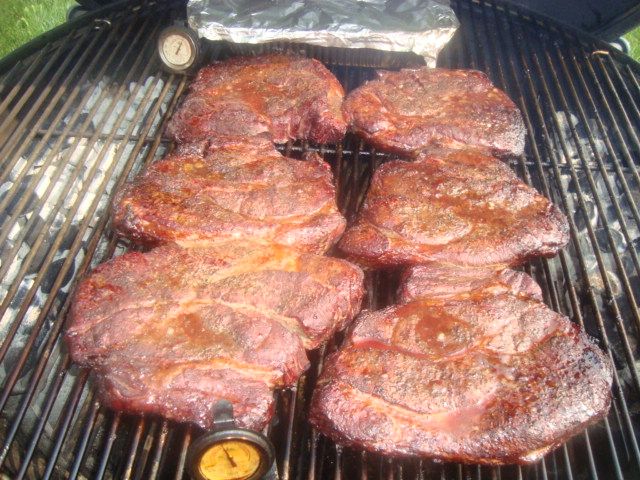 I cooked the roasts to about 165 internal and then wrapped them in foil with some goodies to finish them up. I planned to make pulled beef out of all of the roasts.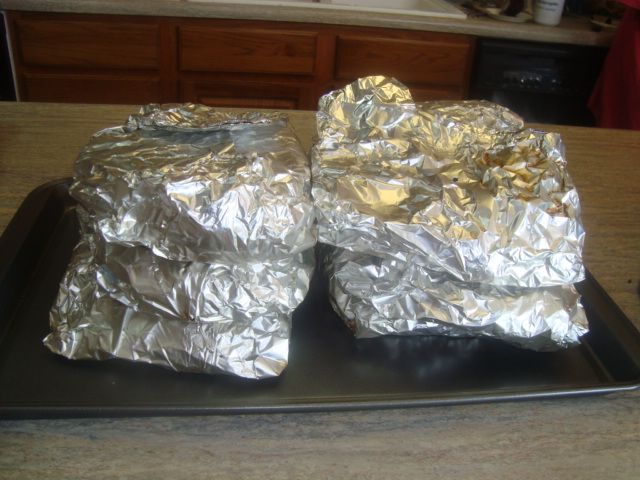 Roasts wrapped and ready to go back on the cooker.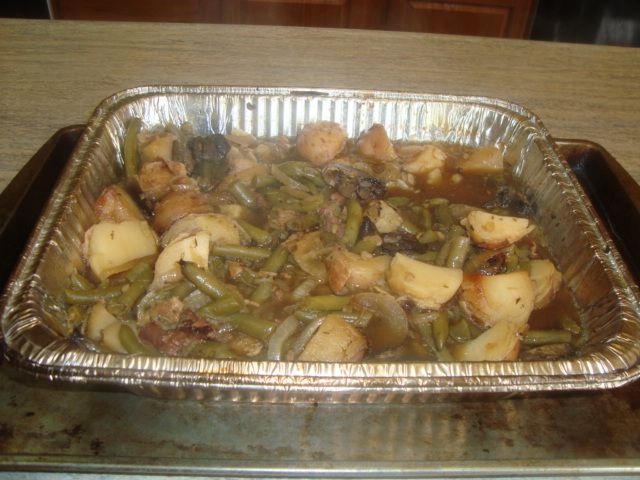 My bean and new potato pan came off the cooker just before I wrapped my roasts.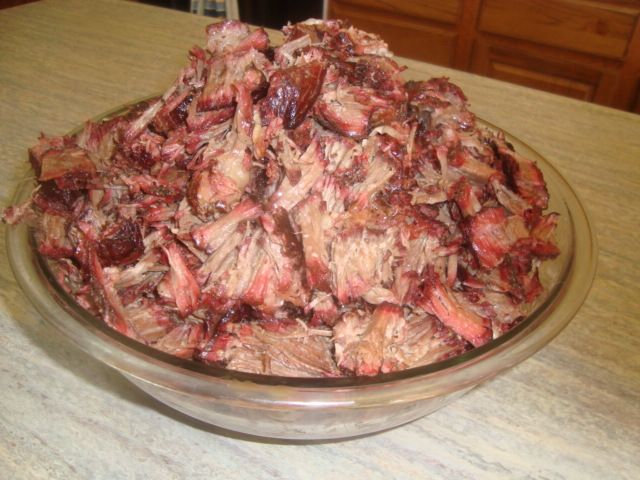 I took the chuck roasts to about 210 internal and then took them off the cooker and let them rest for about 30 minutes. I then pulled the meat and added the juice from the foil back into the meat and it sure came out looking good.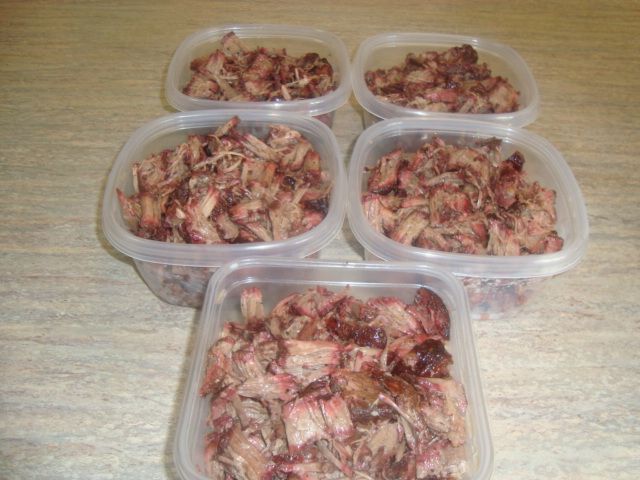 We kept about a pound out for some treats and then processed the balance for the freezer.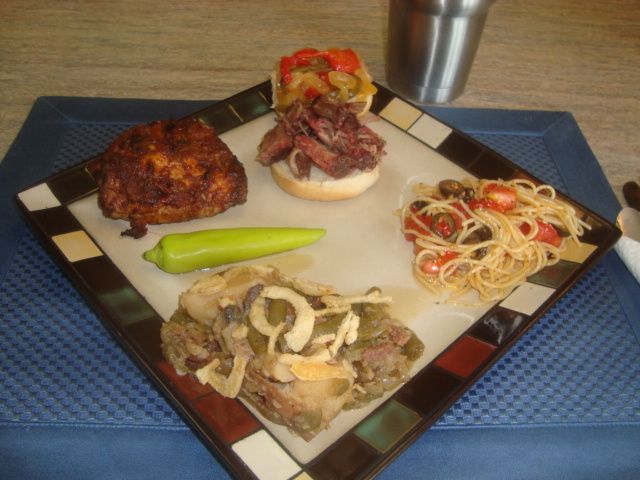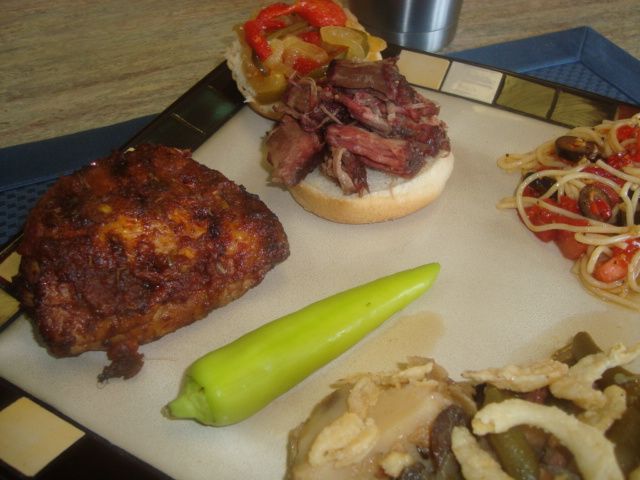 Made up a slider bun with some of the pulled beef and added some caramelized onions and peppers and my sandwich was complete. I also added a piece of my insanely hot jerk chicken to my plate. With the addition of some pasta salad, my meal was complete.

Loving this kettle more every time I use it.