Around the first of the year, Lowe's Hardware chain put a few Weber Peformers on sale for about half price at $199.00 dollars and I did find one at this great price and bought it. I really wanted a red one but I had to settle for the black.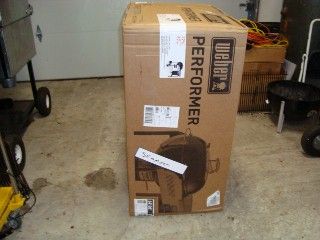 For my first cook, I wanted to do a total meal on the kettle so here it is.
My menu was to be the following:
Flat Iron Steak
Thick slabbed potatoes
Marinated and grilled veggies
Fruit
An Italian Flatbread
Prep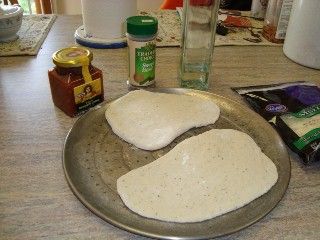 For my bread, I kinda crossed one my focaccia recipes with my bruschetta flat bread recipe and just made up the dough with some Italian herbs and then added some olive oil, a bruschetta tomato topping, some tomato slices, and shreadded mozzarela cheese. I also sprinkled on some dried Italian herbs.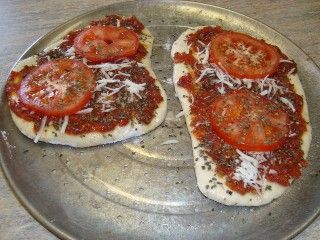 The bread ready to go on the cooker.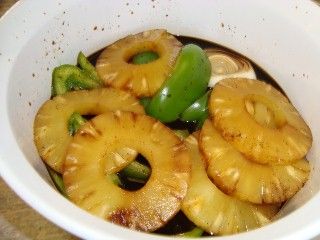 I made up a sweet marinade for my veggies and also added some pineapple to the mix and got it soaking. I had slab onions, bell peppers, and pineapple in the bowl.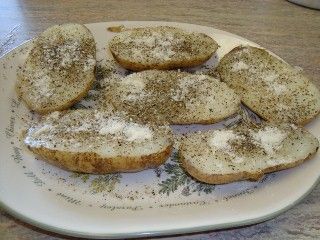 I then prepped my slab potatoes. I used peanut oil as a sticker, and then added some dried Italian spices, fresh cracked black pepper, sea salt, and some parmesan cheese.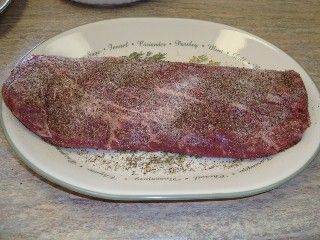 I sprinkled on some garlic salt and then cracked up some fresh tellicherry pepper on top of my 3 pound flat iron steak.
The Cook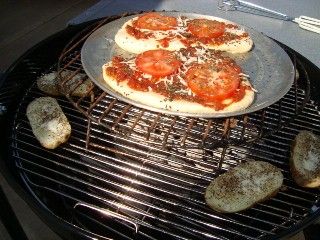 My slab potatoes will take the longest so they went on the cooker first. I then put the bread on the cooker on a raised grid to get it closer to the top of the cooker for the best baking results. I was running the temp at about 400 degrees.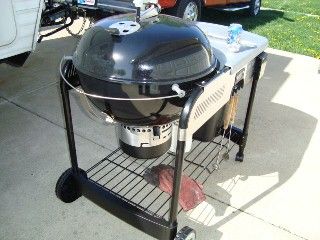 This was the first cook on a brand new Weber Performer Grill.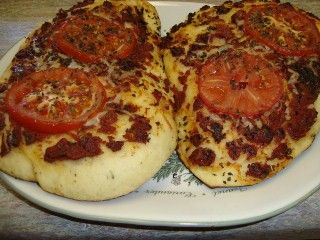 The bread just off of the cooker. Man, did it smell good!!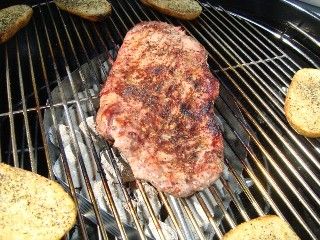 Just as soon as I got the bread off, I opened up the vents to get the cooker up to as high temp as possible for the steak.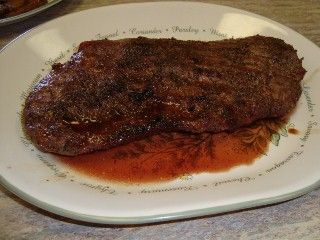 It only took a few minutes a side to get the steak to about medium rare- medium and then off the cooker and wrapped in foil and rested for about 30 minutes.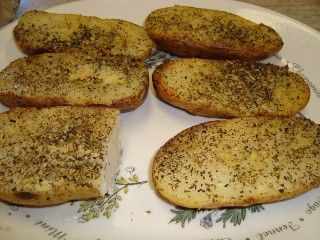 The potatoes were done at this time as well.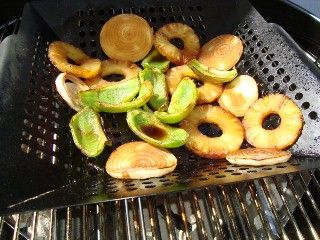 The veggies went on next in my veggie pan.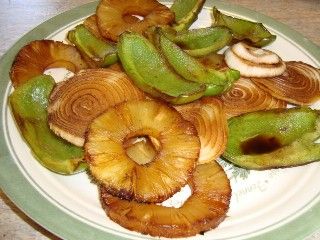 At this high temp, they only took a few minutes to cook.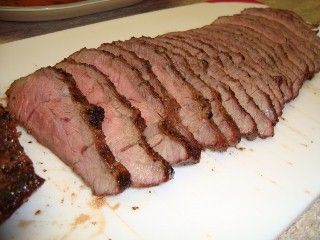 After the steak rested, I cut if for the serving plate. Looked great!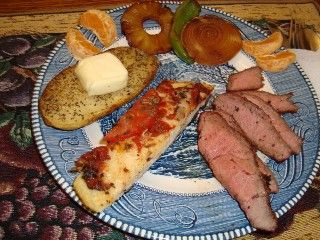 Mommy wanted some more fruit with the meal so she added some tangerine slices to the plate.
Ya just gotta love those Weber kettles...