Inspiration by Mr Smoker Pete and his recent post on the "Lets Talk BBQ Forum".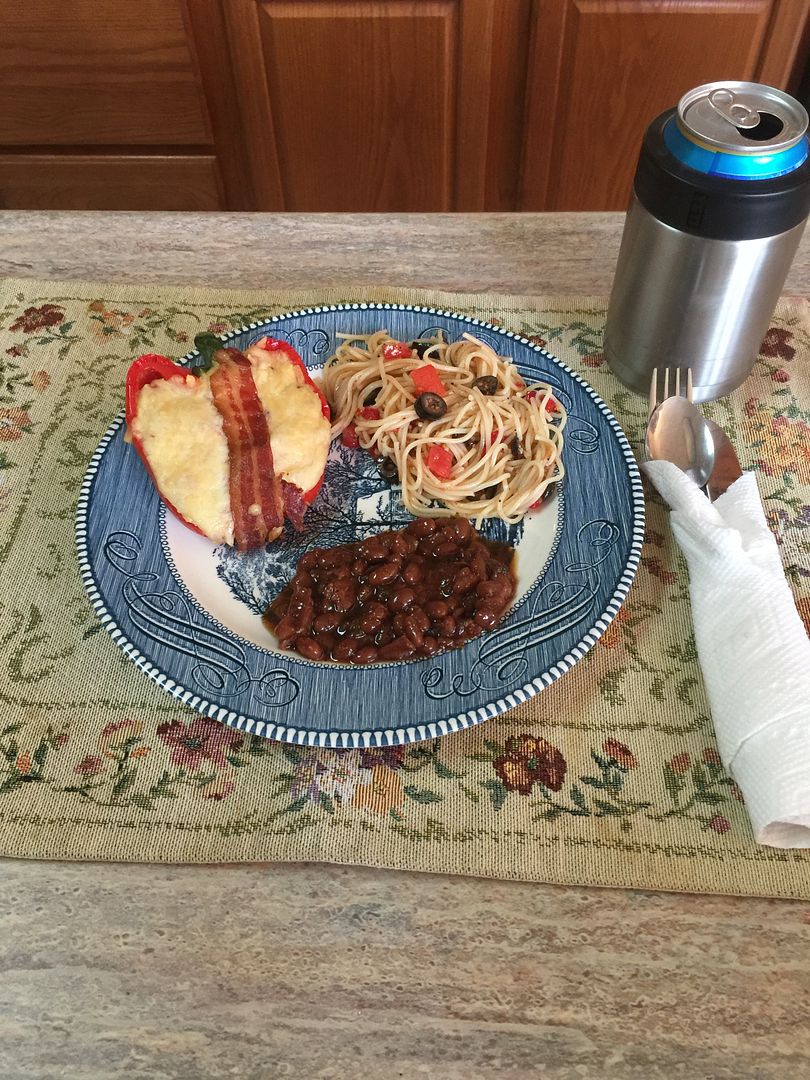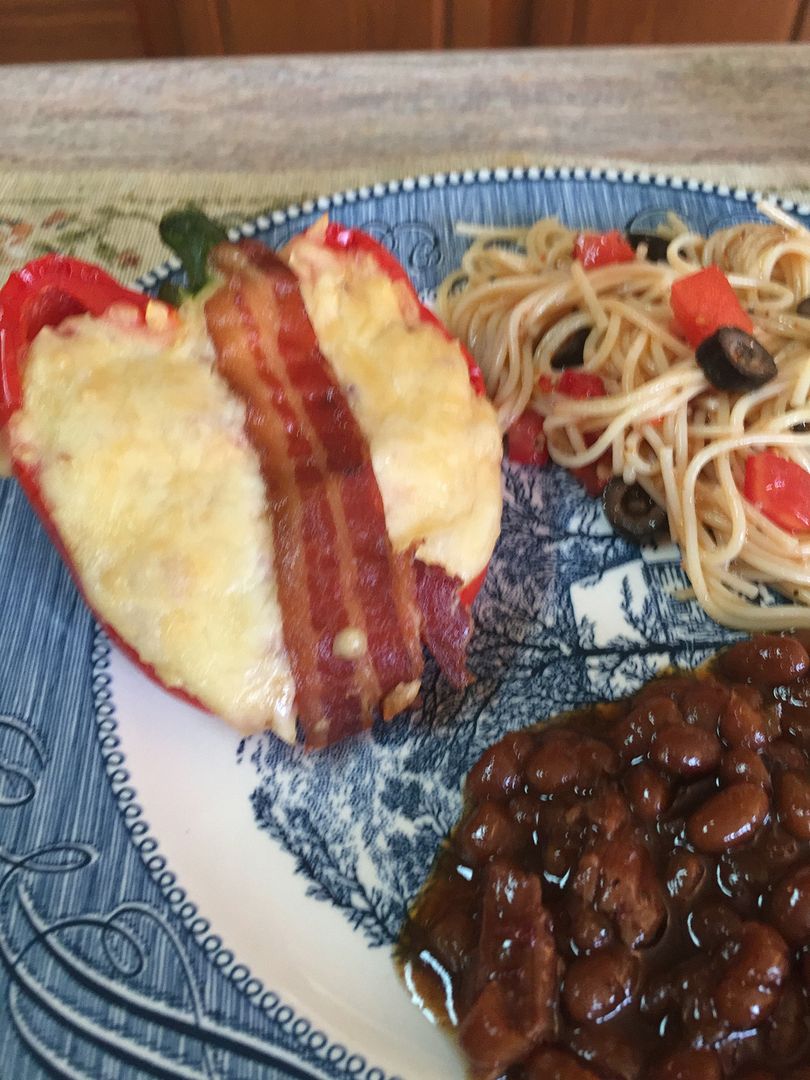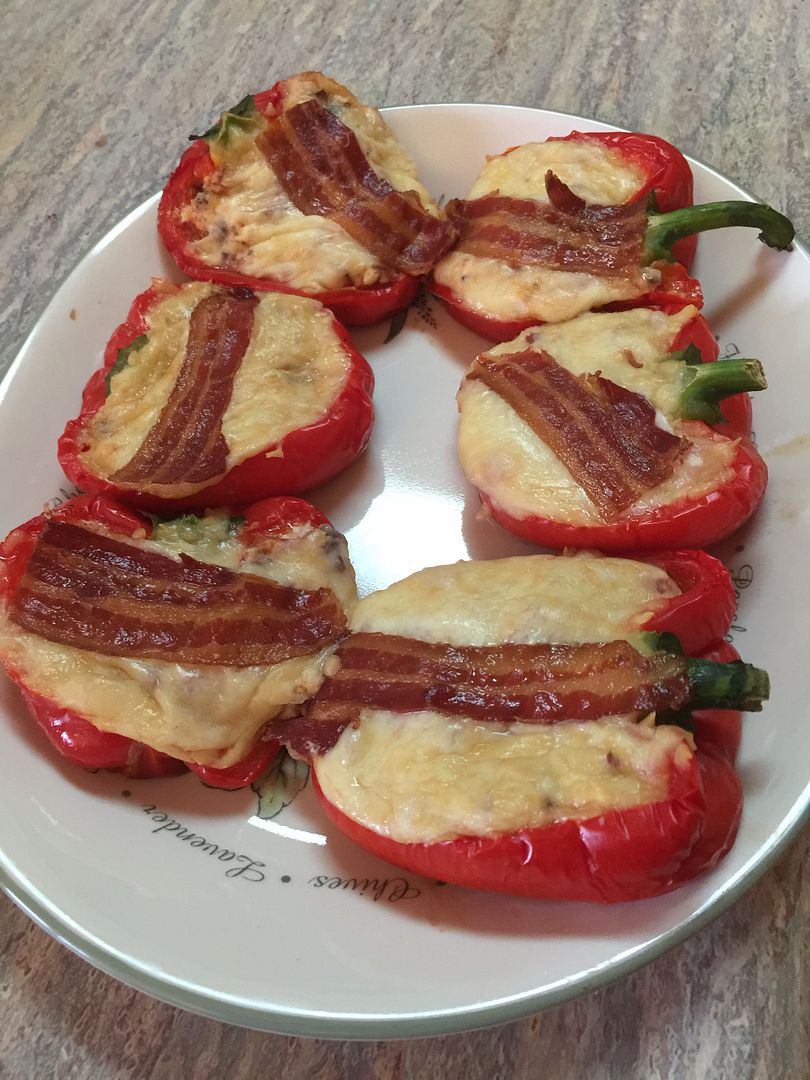 I served this treat with some BBQ Pit Beans and some Pasta Salad.
I did this cook a little different and it was still a great treat.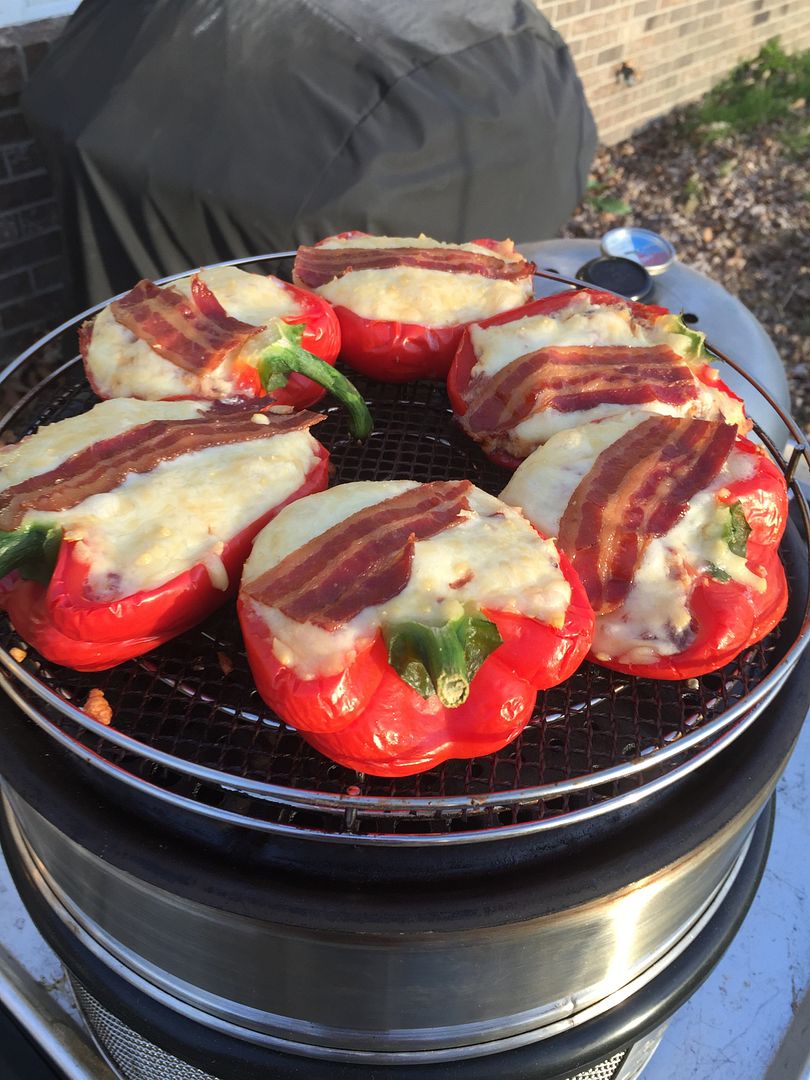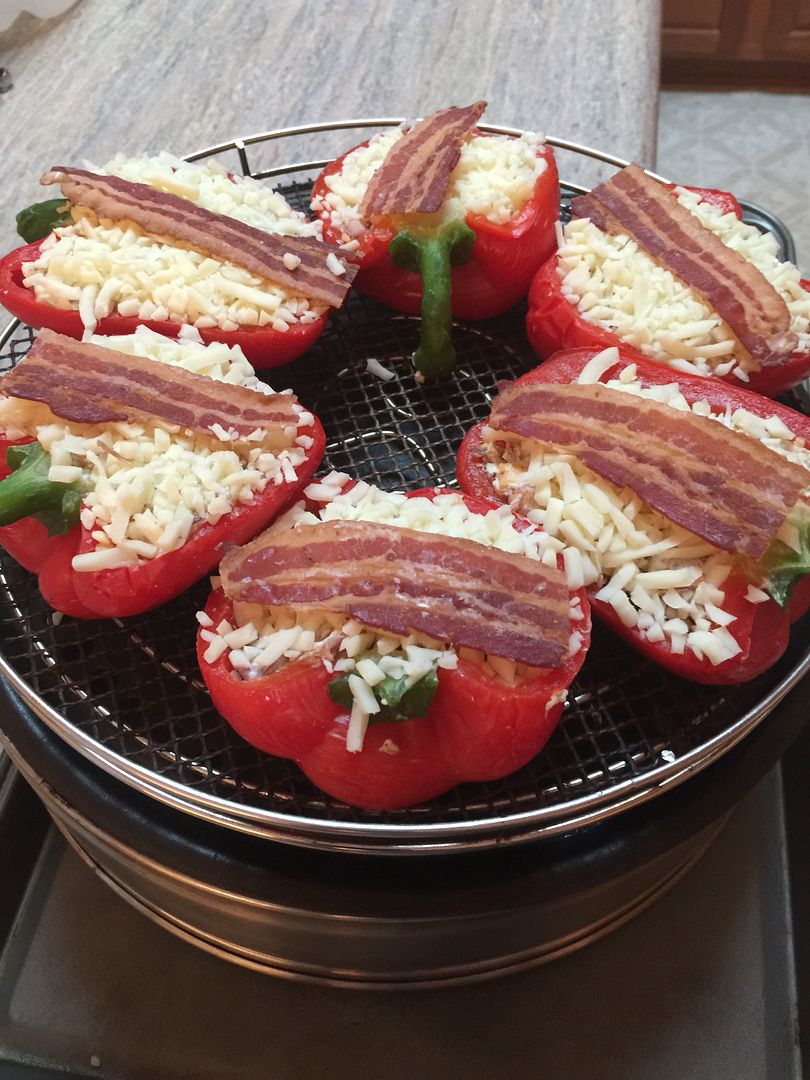 Ok, I used some smoked and pulled beef I had on hand and then added some Prosciutto for the meat. I also par-boiled the pepper halves before I stuffed them. I stuffed the peppers with the meat, some diced red onions, cream cheese, shredded mozzarella cheese, and some sharp Cheddar cheese. I also used my favorite rub on the pepper halves.
Came out great and I will do this one again.