I did this bake yesterday on my Cobb Grill using the larger charcoal basket, dome extension, standard cooking grid, roast rack, 8-1/2" stone hearth, and about 22-23 charcoal briquets. Has been a difficult task to get this little cooker to bake at some of the lower baking temperatures in the 350 400 degree range and baking times of 30-50 minutes. I am getting real close to this goal.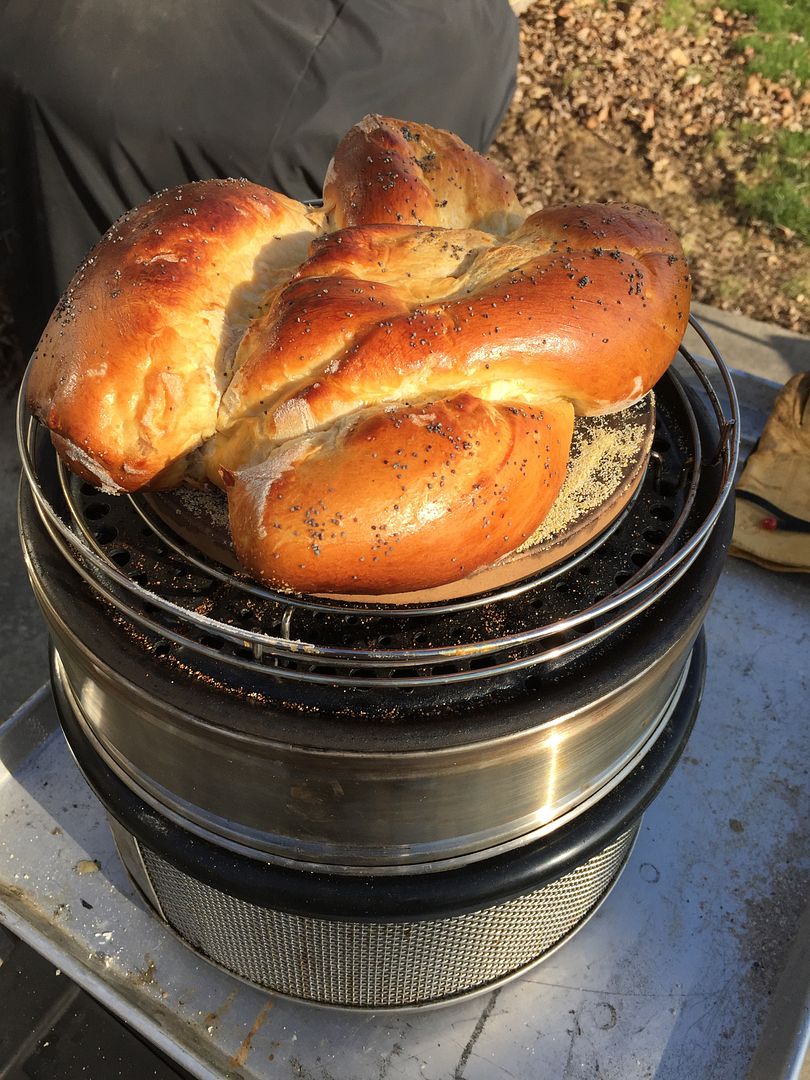 Just about done on the Cobb Grill. I made the loaf just slightly too large for my grill for the best results.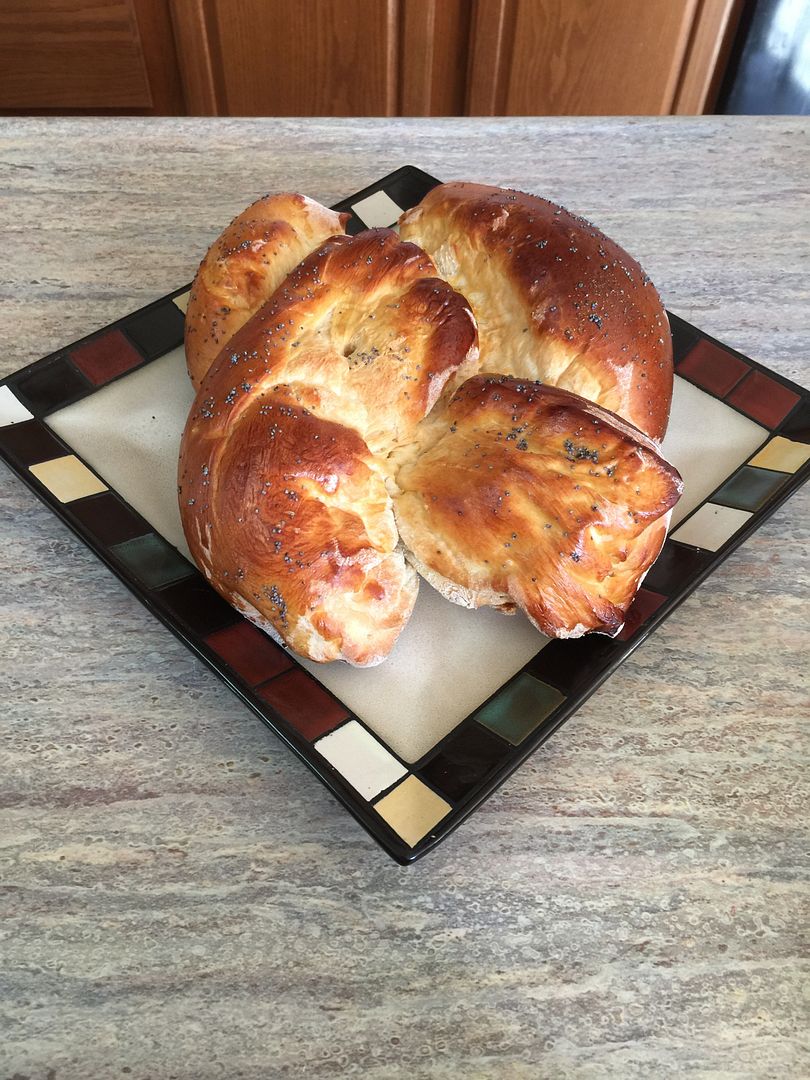 Cooling down before I cut it for serving.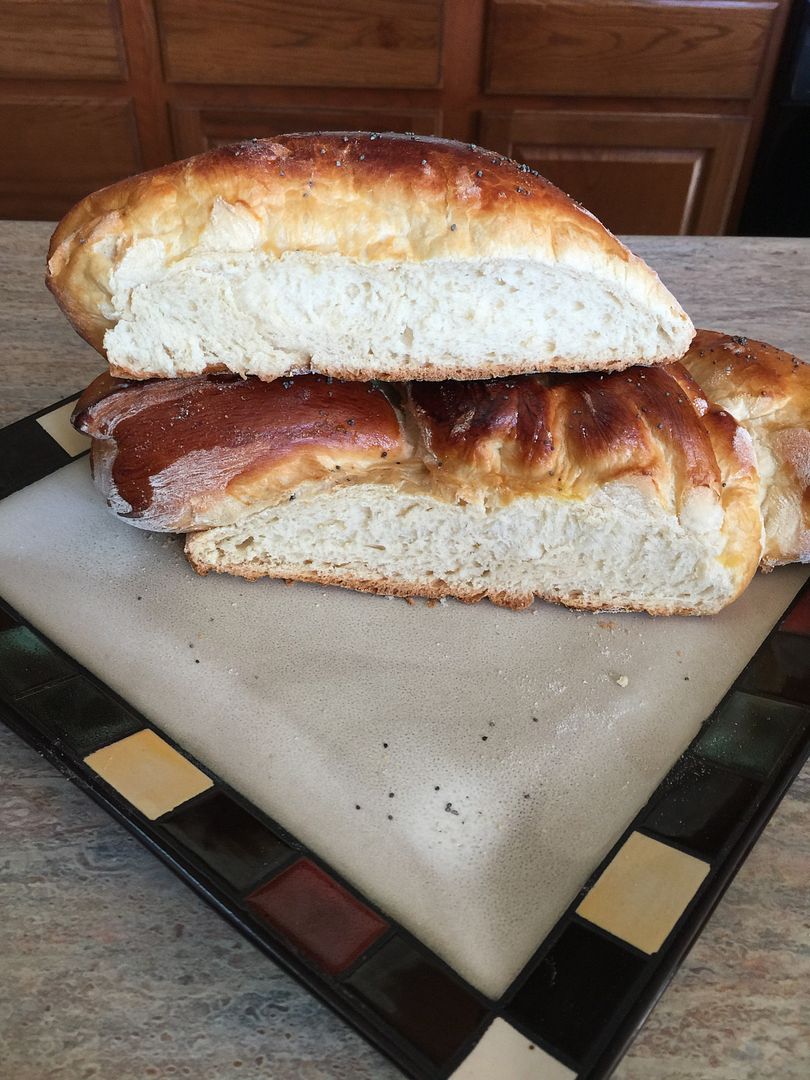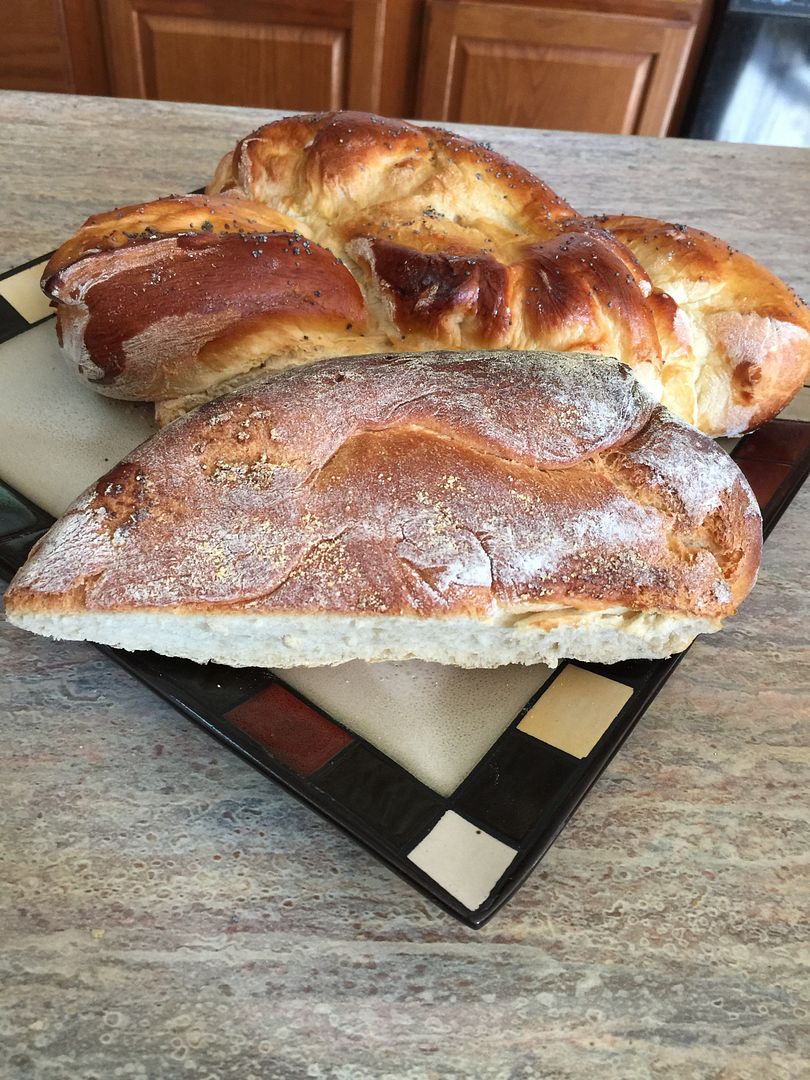 I got the bottom and the top to both come out perfect this time as you can see in this picture.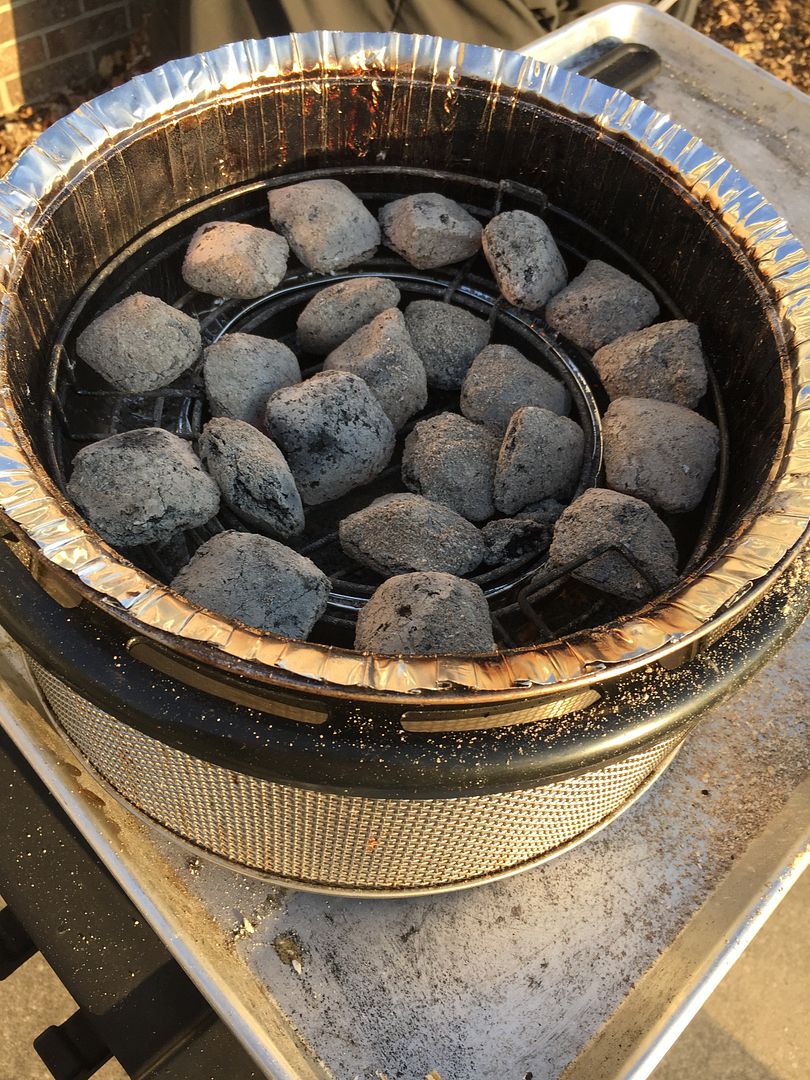 My fire at the start of the cook.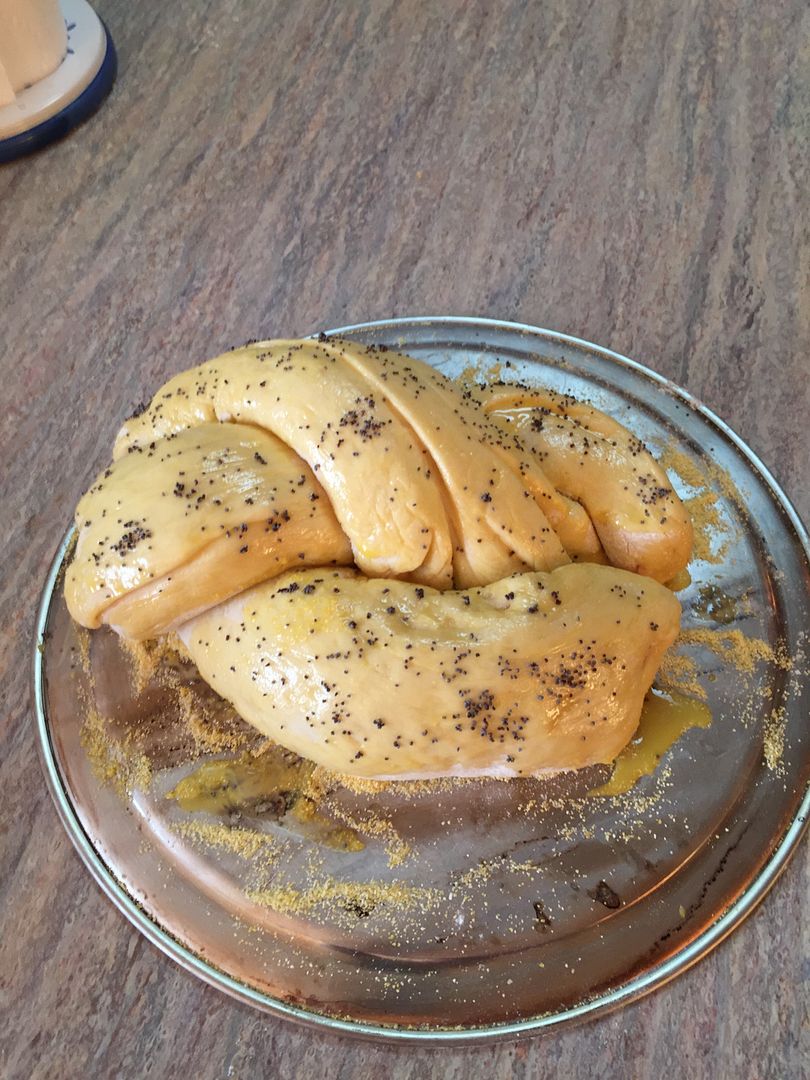 This is a very rich bread and is braided but it is kinda difficult to see it in the picture. I needed a loaf that was very short and wide for the "little" space you have to deal with in the cooker. Would have been much prettier if I could have made it about twice as long when I formed it. I did the dough in my bread machine on the dough only cycle.
Sure was good with a big slab of butter on it....