Guess what I am having for Supper this evening? My good neighbor came over and saved the day for us with this great gift of some early black sponge wild mushrooms!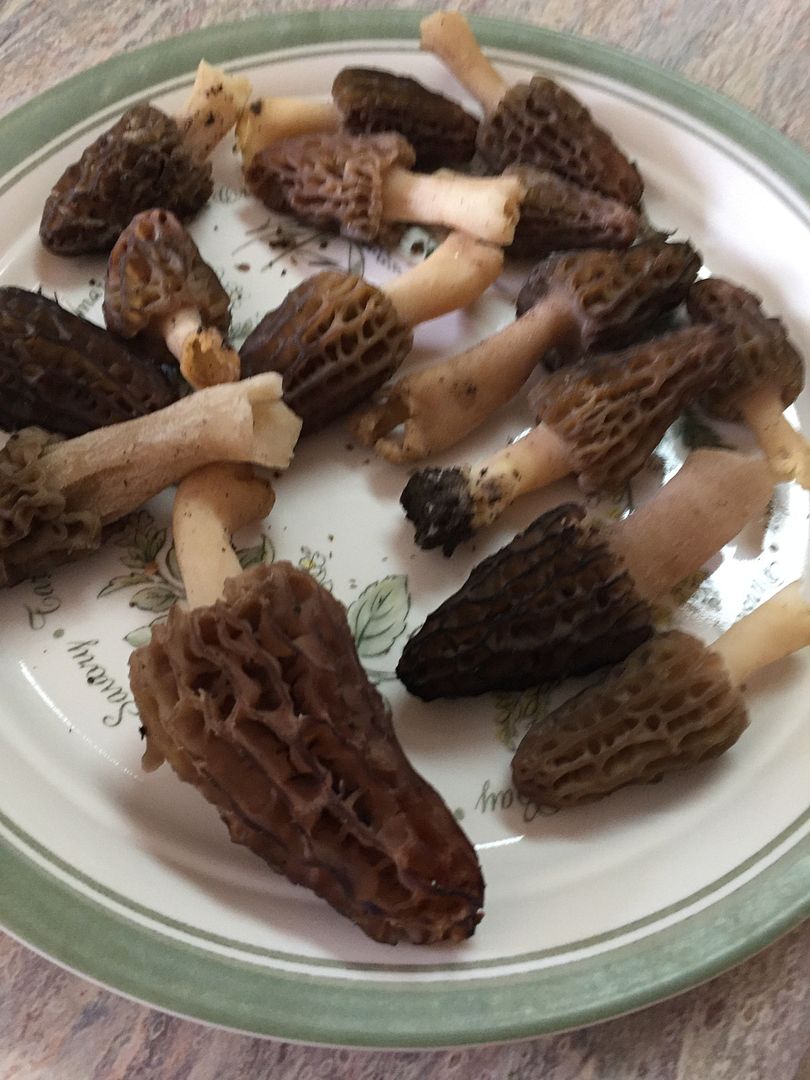 We decided to have the mushrooms for breakfast this morning and this is how we fixed them.
We cut them in half first and then they were soaked in salt water overnight in the fridge. Washed them off this morning and then into a milk and egg wash, then breaded in some cornmeal, a little flour, and salt and pepper. Then they were fried in a cast iron skillet in about 1/2" of lard for the grease.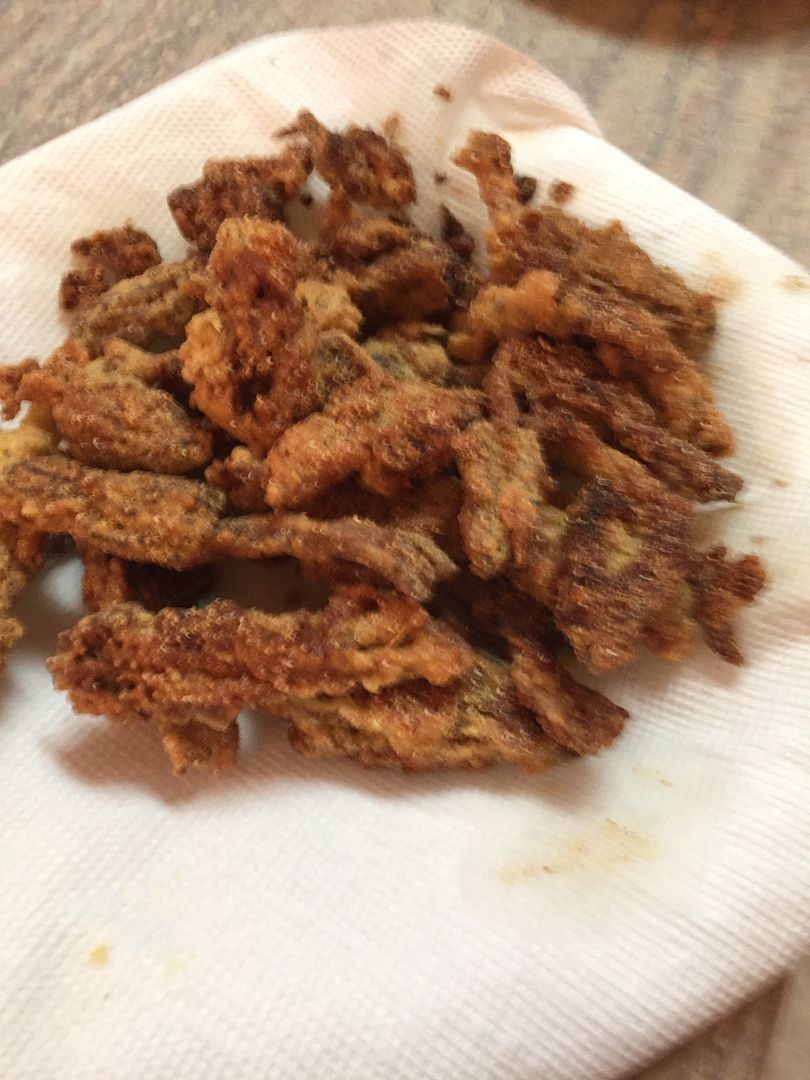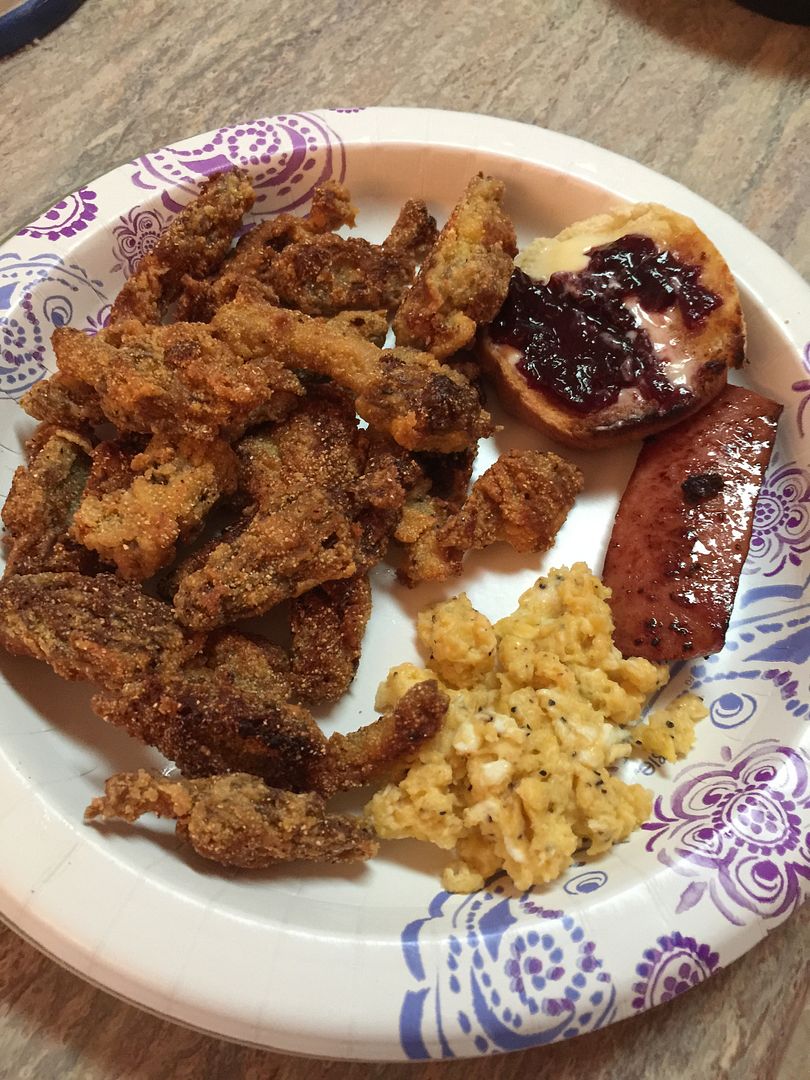 Served with some cheesy eggs, a piece of sausage, and a half of a toasted bun.
Probably need an oil change before the end of the day but they sure were good!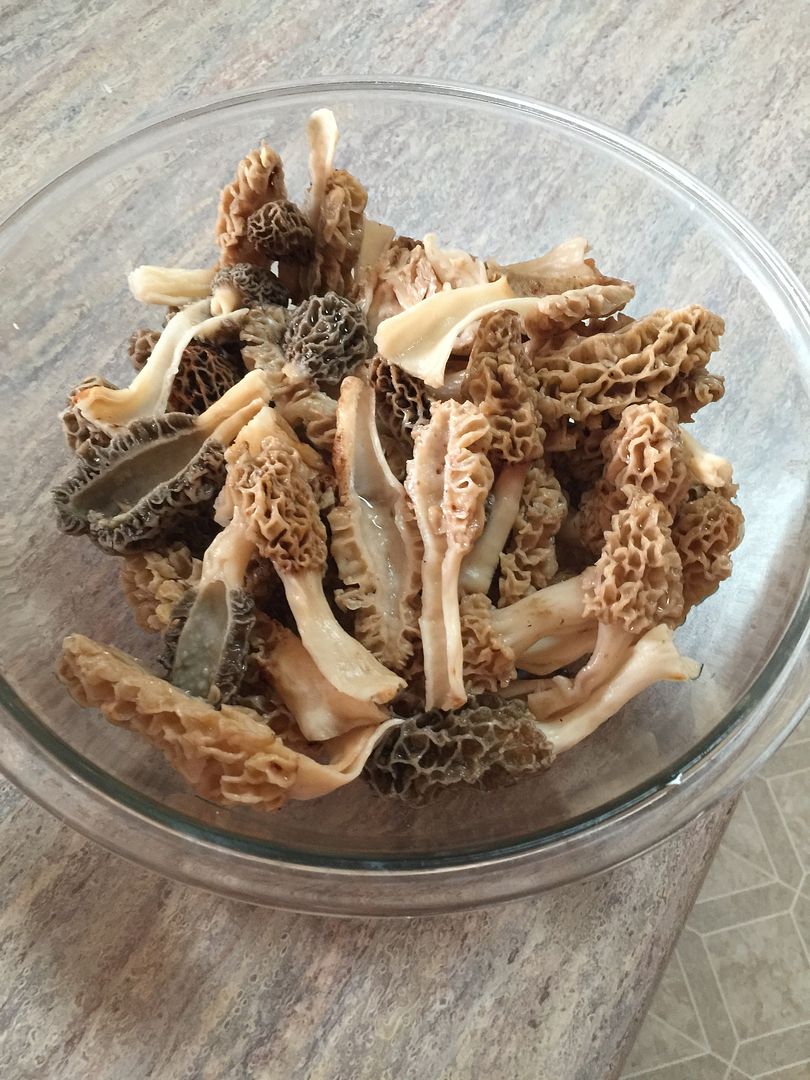 Good neighbor surprised us again with another batch of mushrooms and this time they were mostly the yellow sponge mushrooms.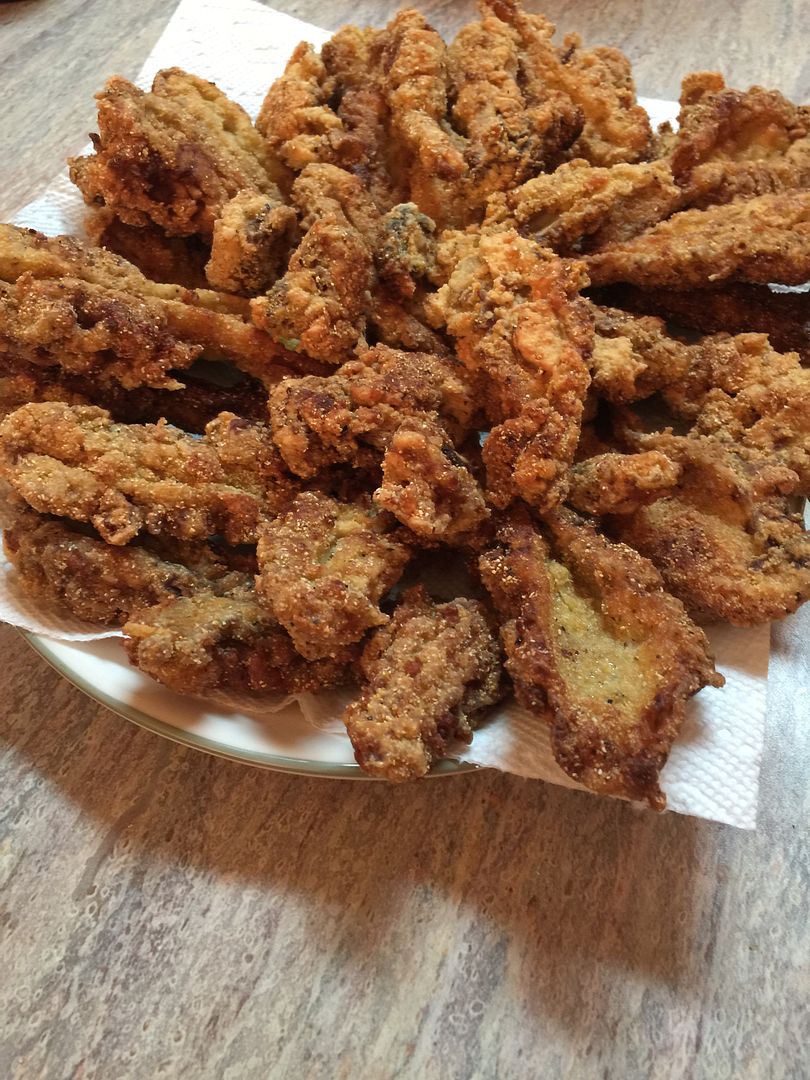 It really doesn't get any better than this...