This is a little Hot Wing Cook I did on the Weber Jumbo Joe a few weeks ago.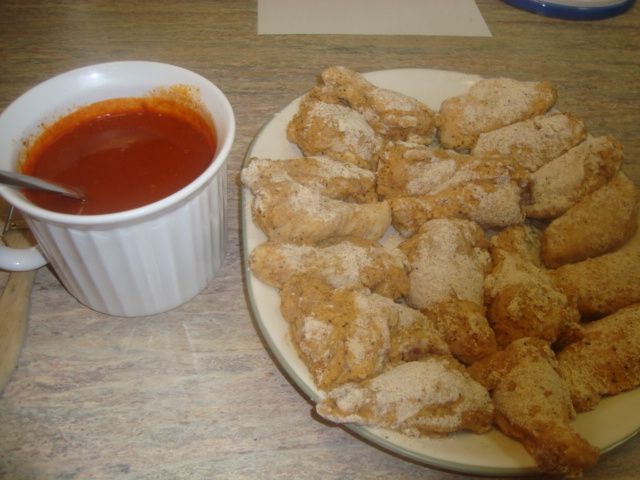 Breaded my hot wings and made up my sauce.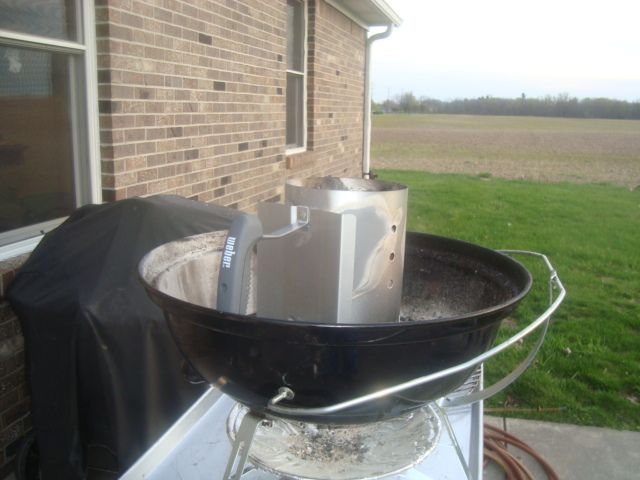 Fired up the Jumbo Joe and added the Mini-Vortex and a piece of hickory for smoke and then loaded the wings.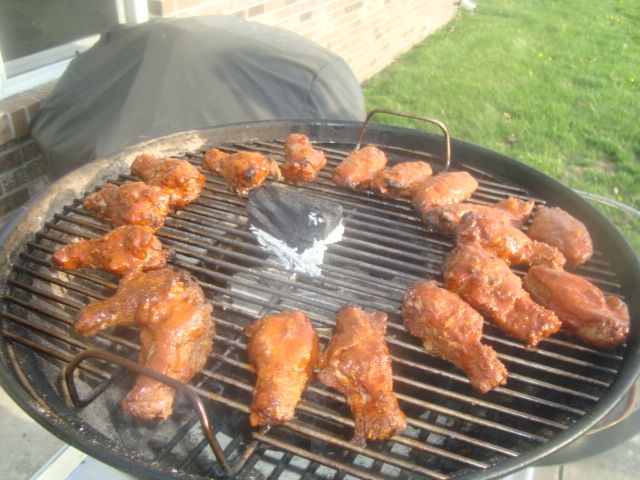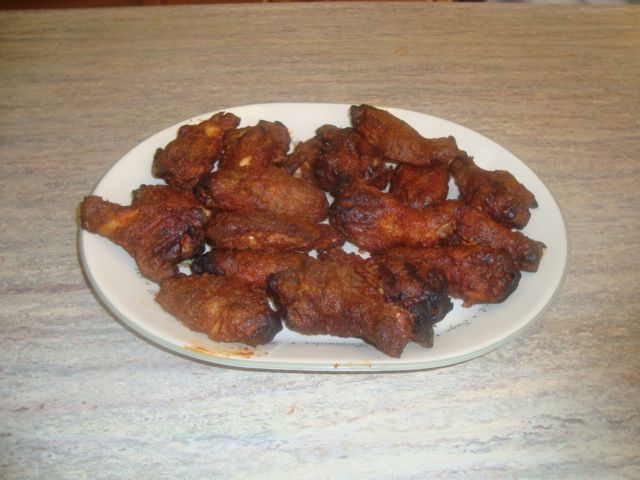 Sauced them a few times and took the wings off of the cooker. That little kettle sure does a nice job with wings.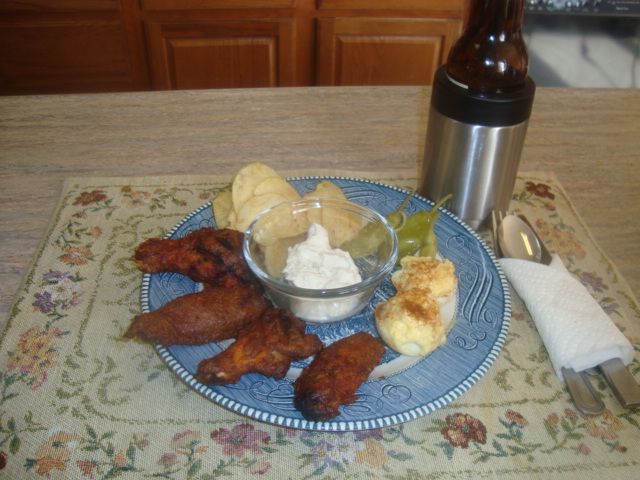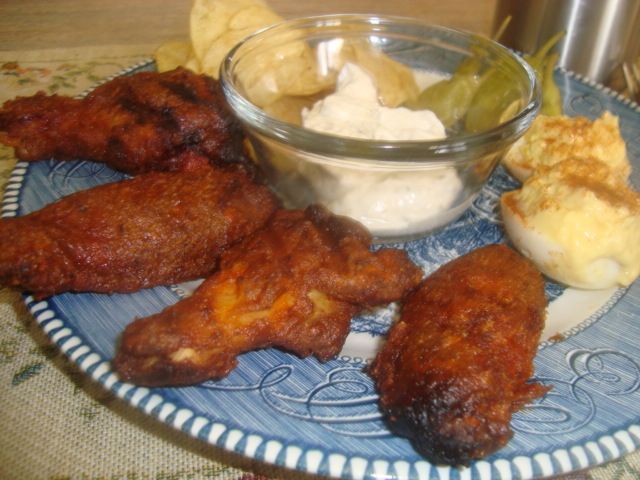 Along with some chips and a couple of deviled eggs and one of those Zombie Dust Ales, it sure made a nice snack.