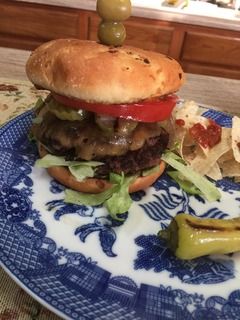 Why not start with a picture? Doesn't that look good enough to eat?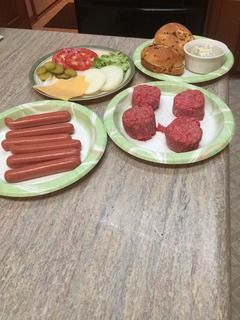 I started with a pound of ground chuck, some hot dogs, and a couple of nice sized onion buns. I also got my condiment plate ready with some onions, tomato slices, shredded lettuce, and sliced cheese.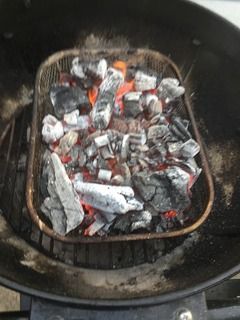 I used my Weber Performer with a Stainless Steel charcoal basket that matches my Weber griddle in size. I used lump charcoal for this high temperature cook.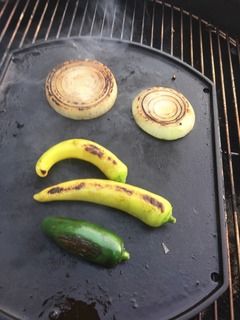 Next up were the onions and hot peppers.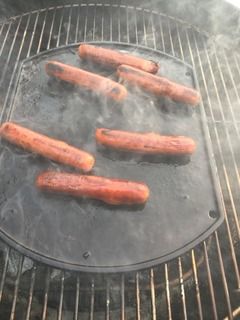 Did some dogs for the Bride.
And now for the smash burgers. My griddle settled in at about 575 degrees so this was perfect for my burgers.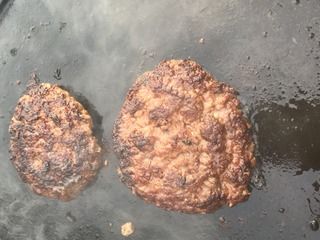 First two smash burgers ready to come off of the griddle.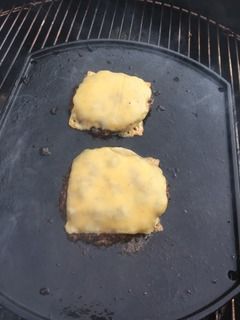 I then did two smash burgers with cheese.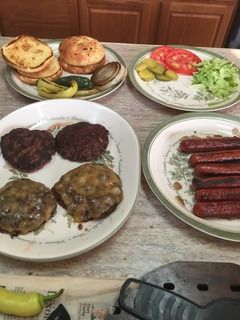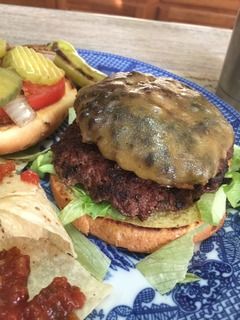 I used one plain and one cheese smash burger for each sandwich.
All I can say is "Five Guys" eat your heart out!