I saw this recipe on one of the bbq forums using a gas griddle and decided to try to adapt it to my Cobb Grill using the wok or Stainless Steel Frying Pan.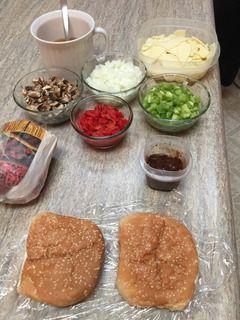 The Ingredients are as follows:
1 small yellow onion diced
1 small green pepper diced
Some smoked red bell pepper
Few oz. of diced mushrooms
1 Tbl Worcestershire sauce
1/2 tsp fresh ground black pepper
8 oz. Provolone cheese chopped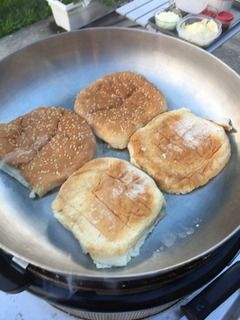 I like to toast my buns for most sandwiches.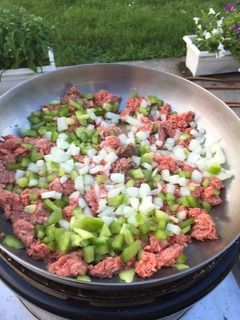 I melted a little butter and then added my ground beef, the onions, and the bell peppers and cooked until done. I then removed the grease and got ready for the next step.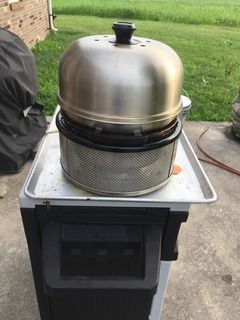 Used the lid for this cook and it worked well.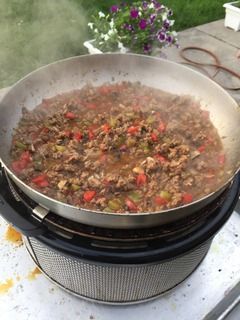 At this point, I added the balance of the ingredients and cooked it down slightly.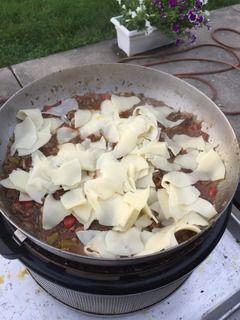 My cheese went into the dish next. I also took the pan off of the grill as I didn't want to burn any of the cheese.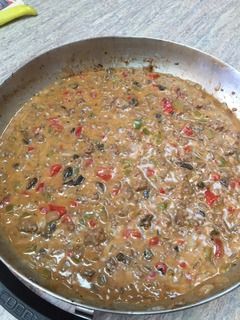 Just off of the Cobb Grill and ready for serving. It came out with a little more juice than I wanted so I will cut that back a little on my next cook.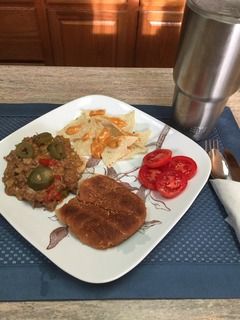 Served with some chips and cheese and some sliced tomatoes.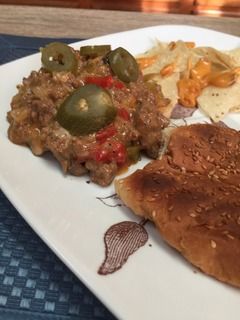 I did add some hot peppers to my sandwich.