Quite often, I get tired of all the high temp grilling and want something with a little more smoke flavor so I just lower the temps and stretch the cook out a little longer to get some additional flavor for my sandwiches.
Used the Weber charcoal baskets and Stubb's briquets with hickory chunks for smoke. Most of the cook was done on the backside of a pair of Grill Grates.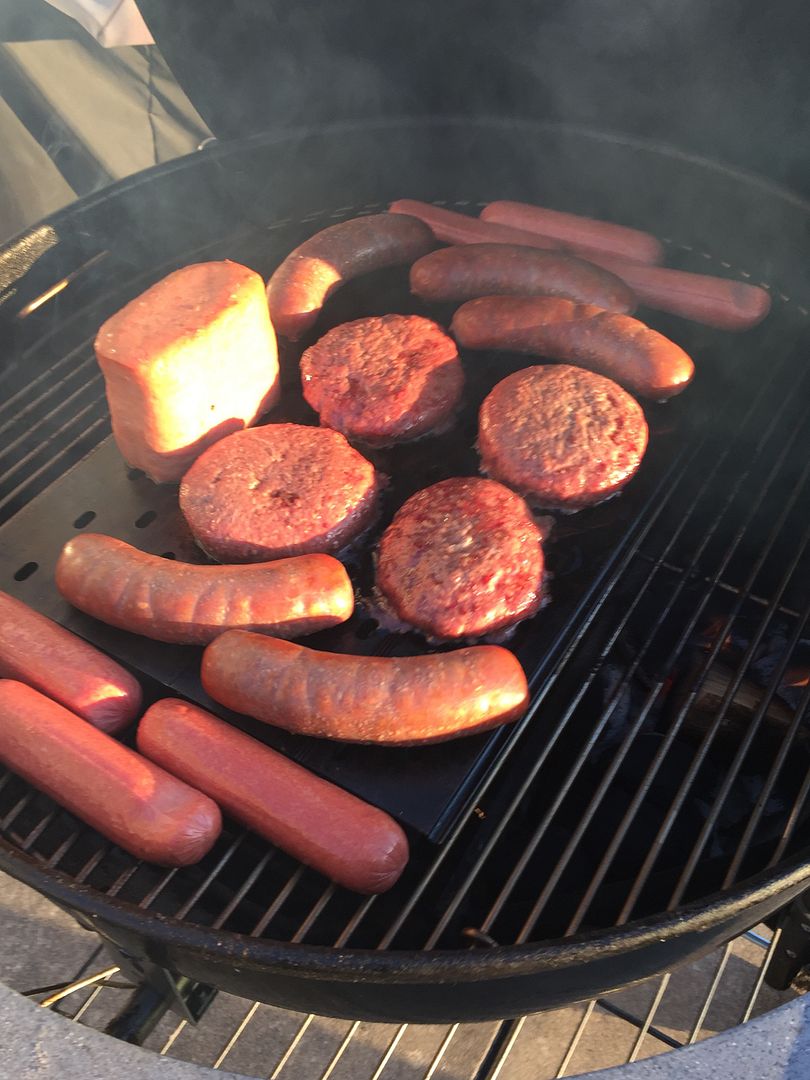 My cook consisted of the following:
Four 1/3 pound 70/30 burger pattties
Five Johnsonville Hot Italian sausage
Six Vienna Brand Chicage type Jumbo Beef Franks
And some caramelized veggies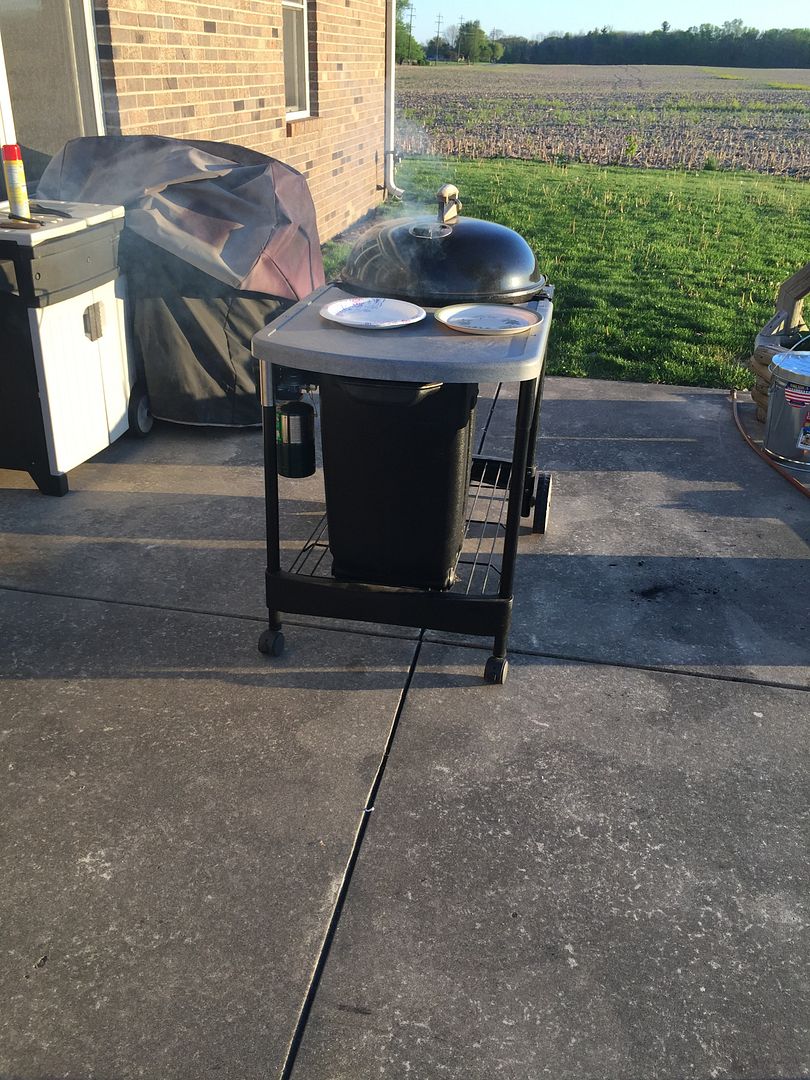 My Gen 2 performer doing it's thing. Meat was cooked at about 250-275 degrees measured on the cooking surface and took a few minutes less than an hour not including the veggies.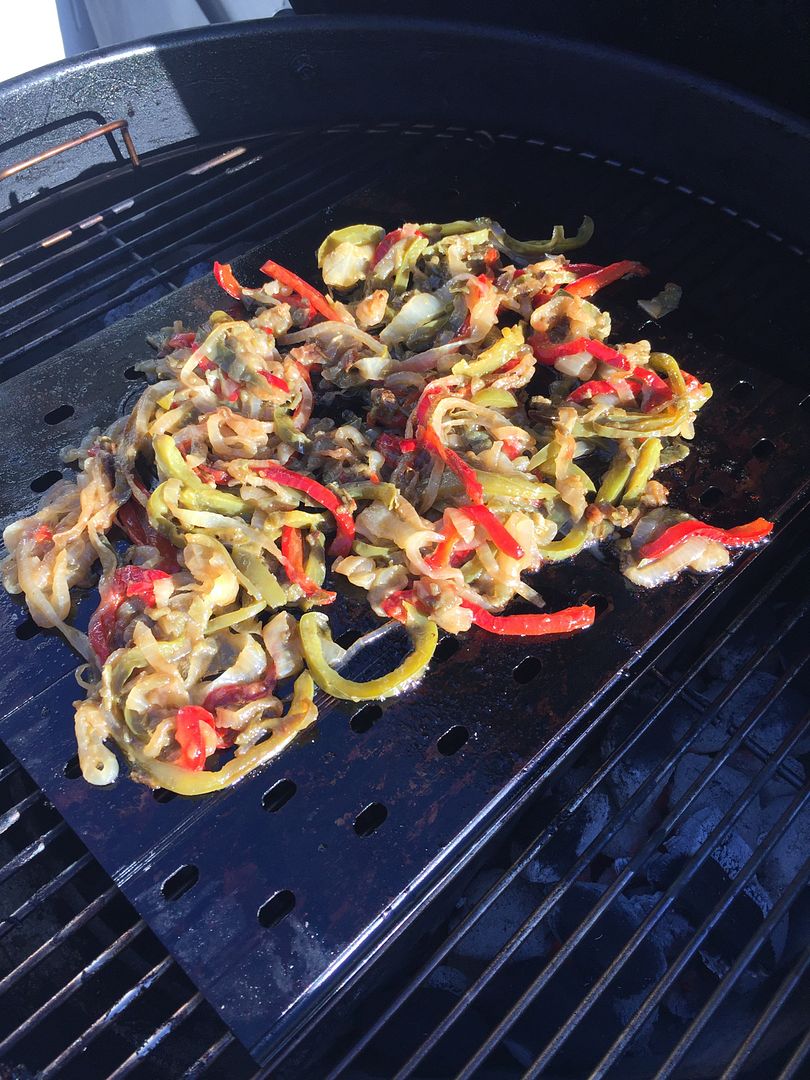 Caramelized veggies consisted of onions, red bell peppers, green bell peppers, and sliced jalapeno peppers.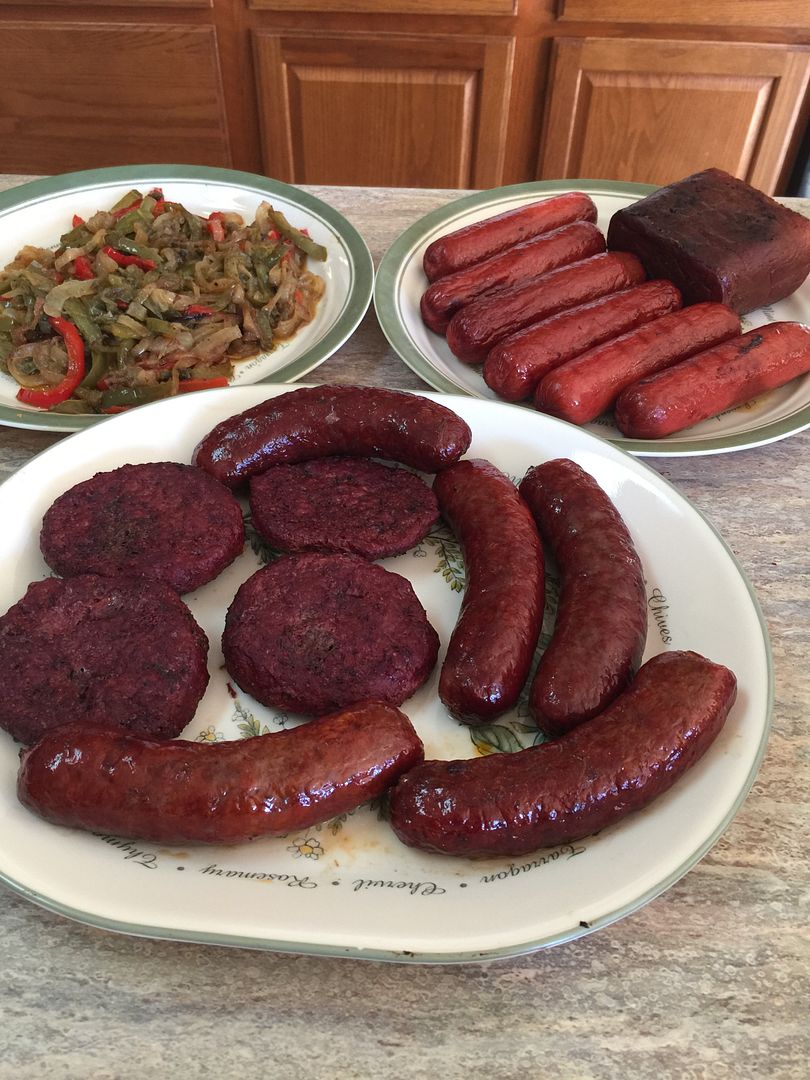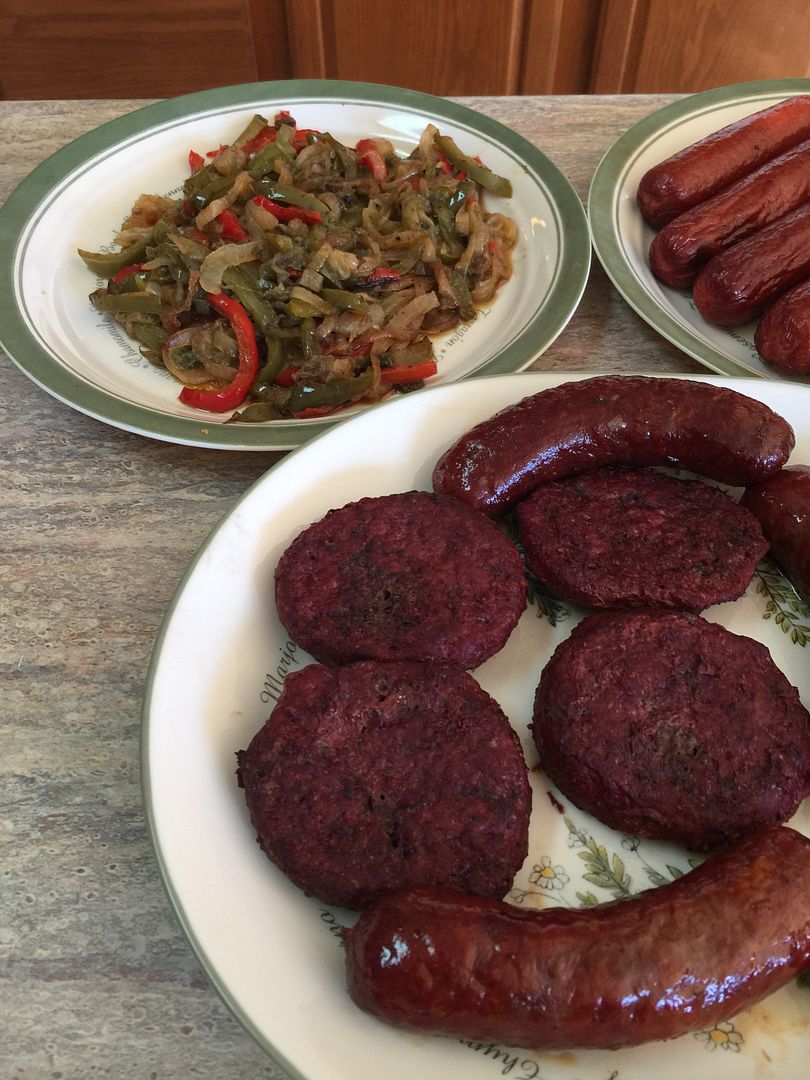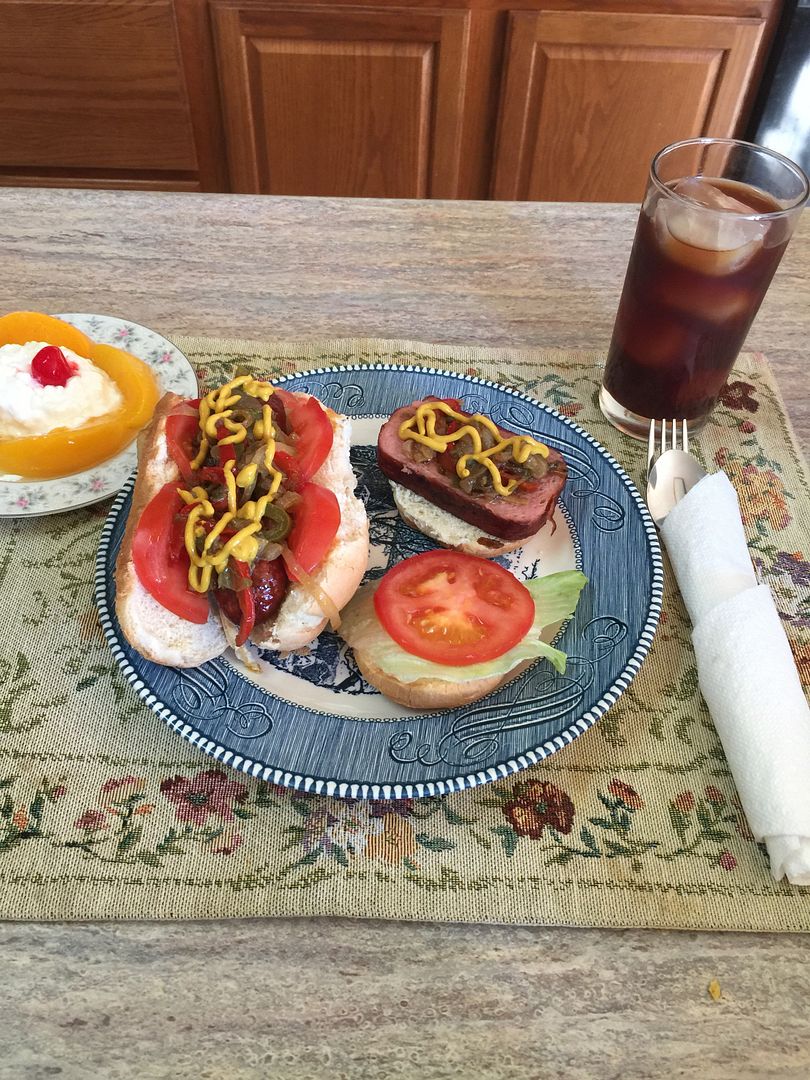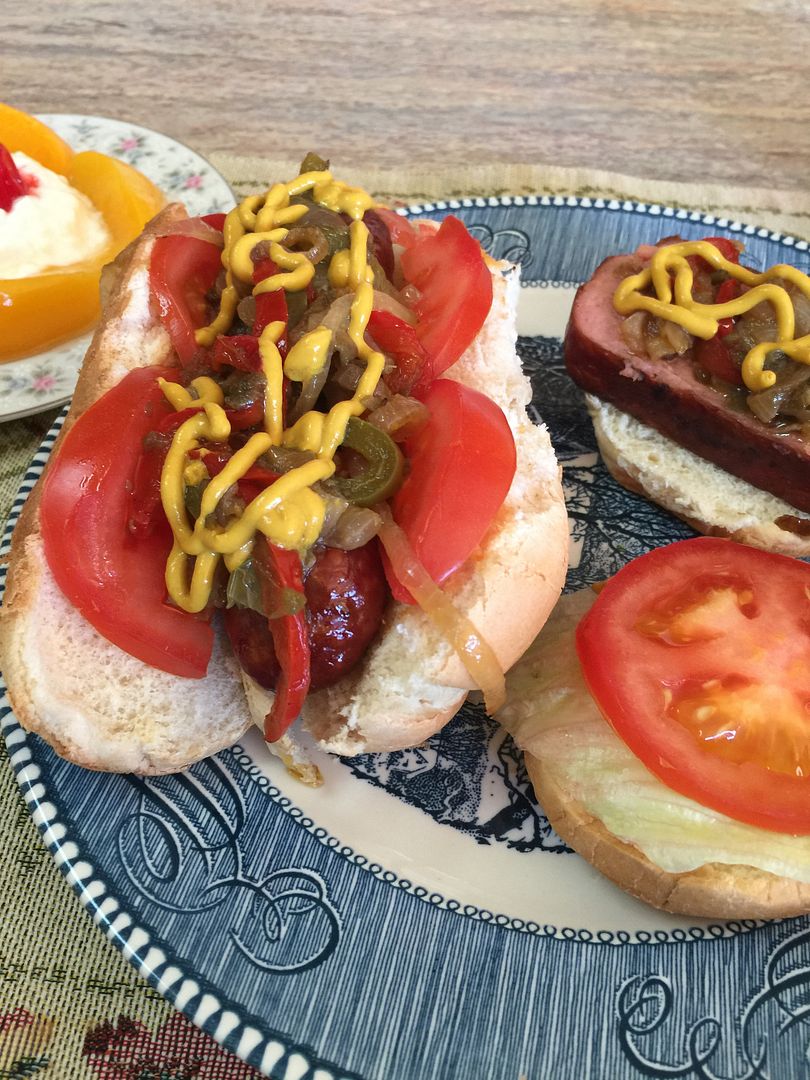 Hot Italian sausage sandwich with some of the caramelized veggies, tomatoes, and mustard and a Jalapeno Spam Slider with caramelized veggies, lettuce, tomato, and mustard.
The cook came out great and sure made a nice lunch.