This bake was done on my Cobb Grill using Wicked Good all hardwood briquets.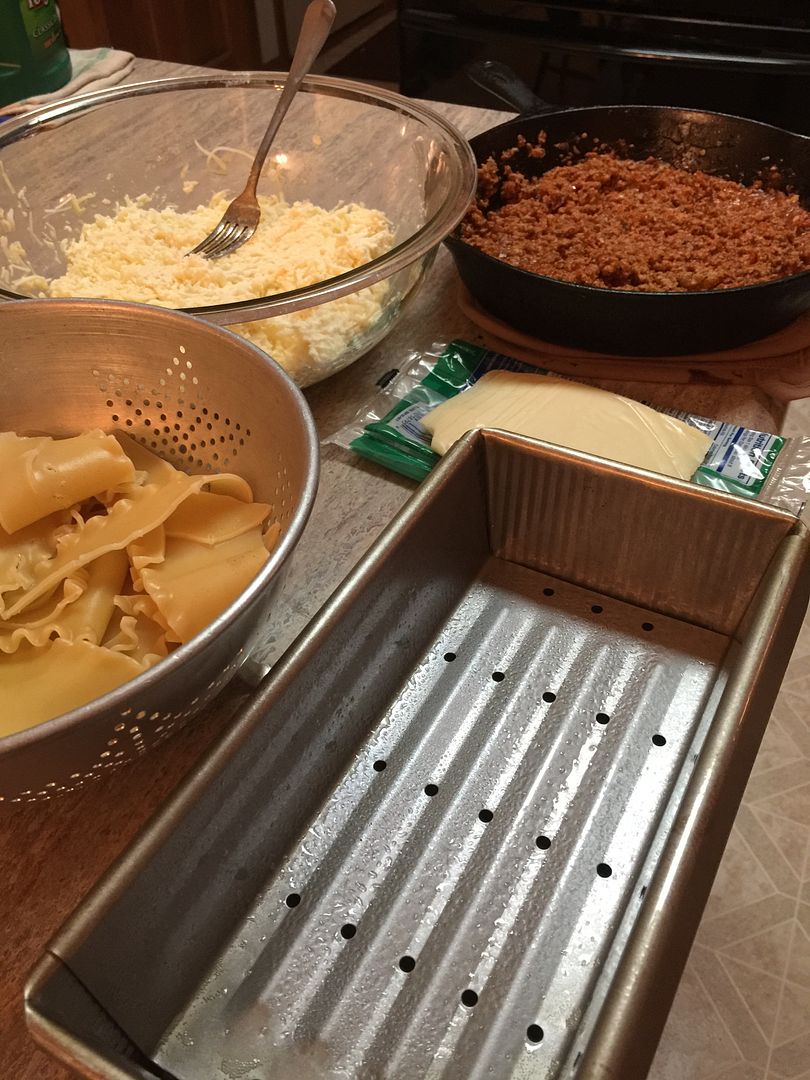 About 1 lb of my homemade Italian sausage
3 cups shredded mozzarella cheese
8 slices of mozzarella cheese
1/2 cup shredded parmesan cheese
About 8 oz lasagna noodles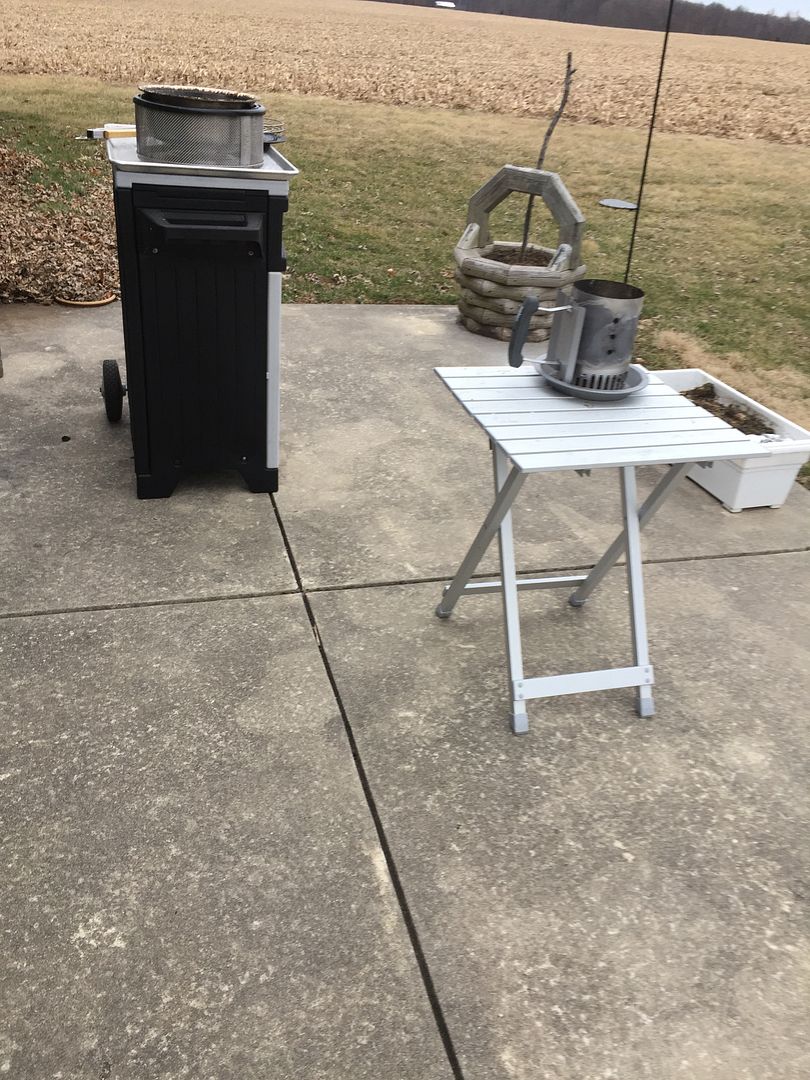 A cool morning at about 30F degrees. Used a charcoal chimney to start this cook.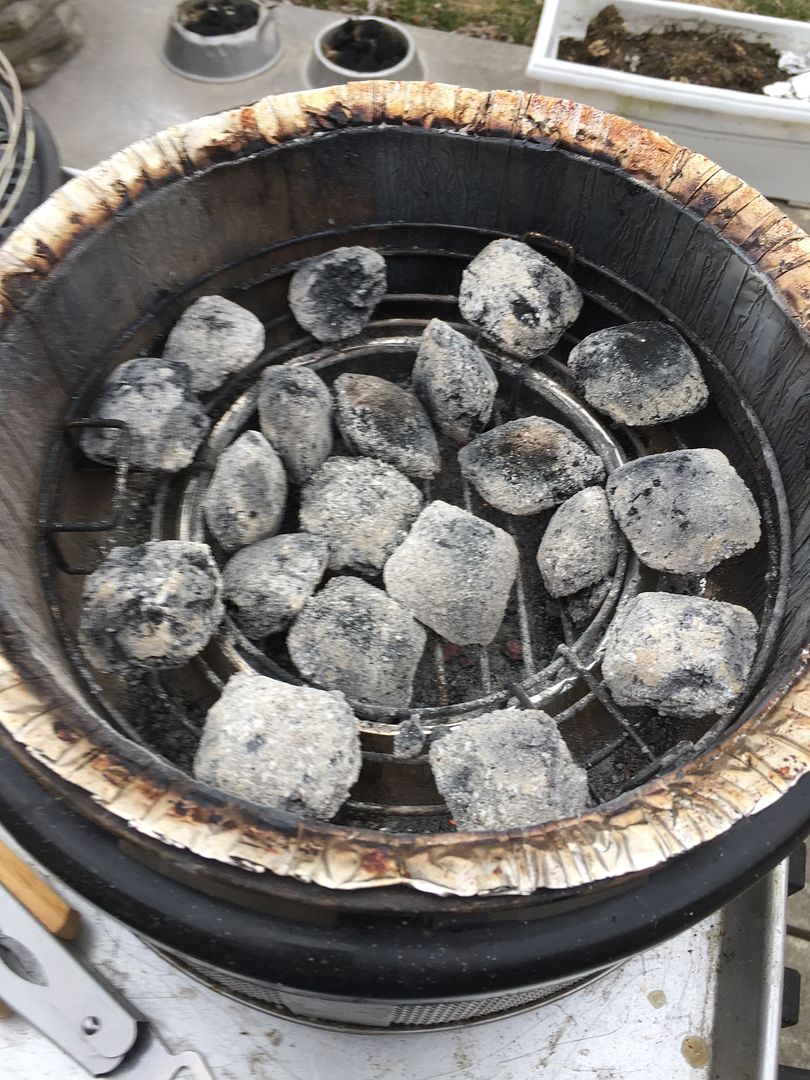 Needed a baking temperature of about 350-400 degrees so I used the larger charcoal basket and about 20 briquets for this bake.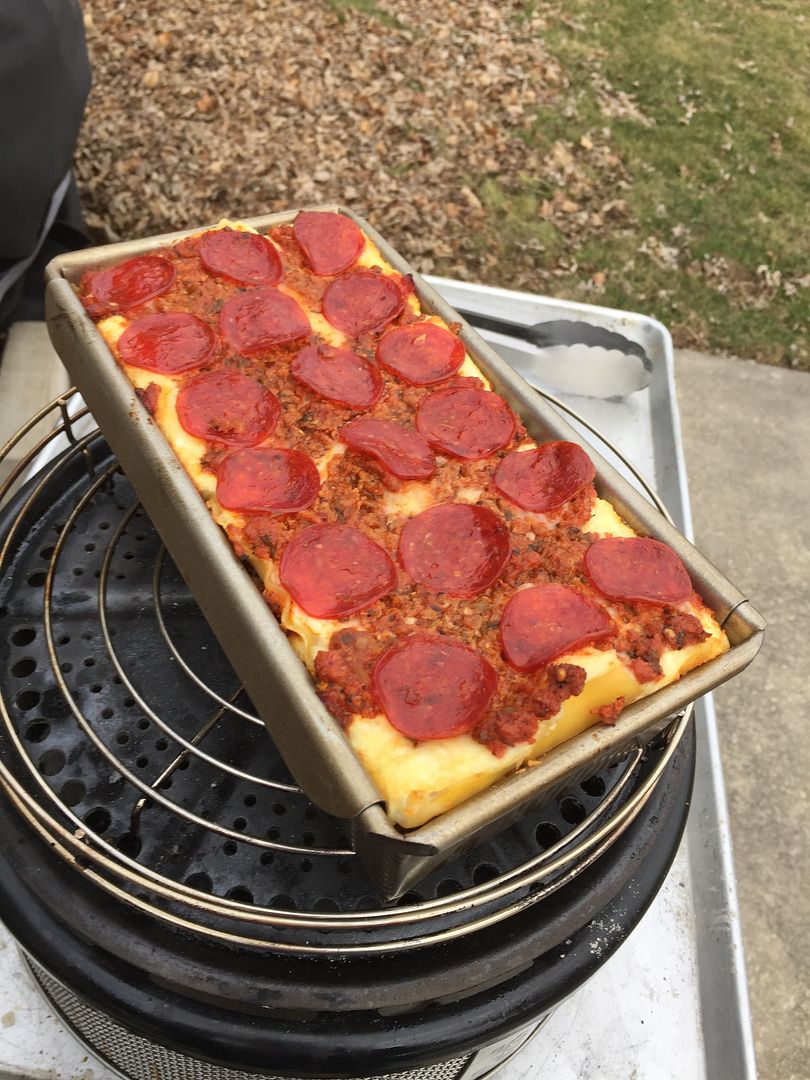 Just about ready to come off of the grill.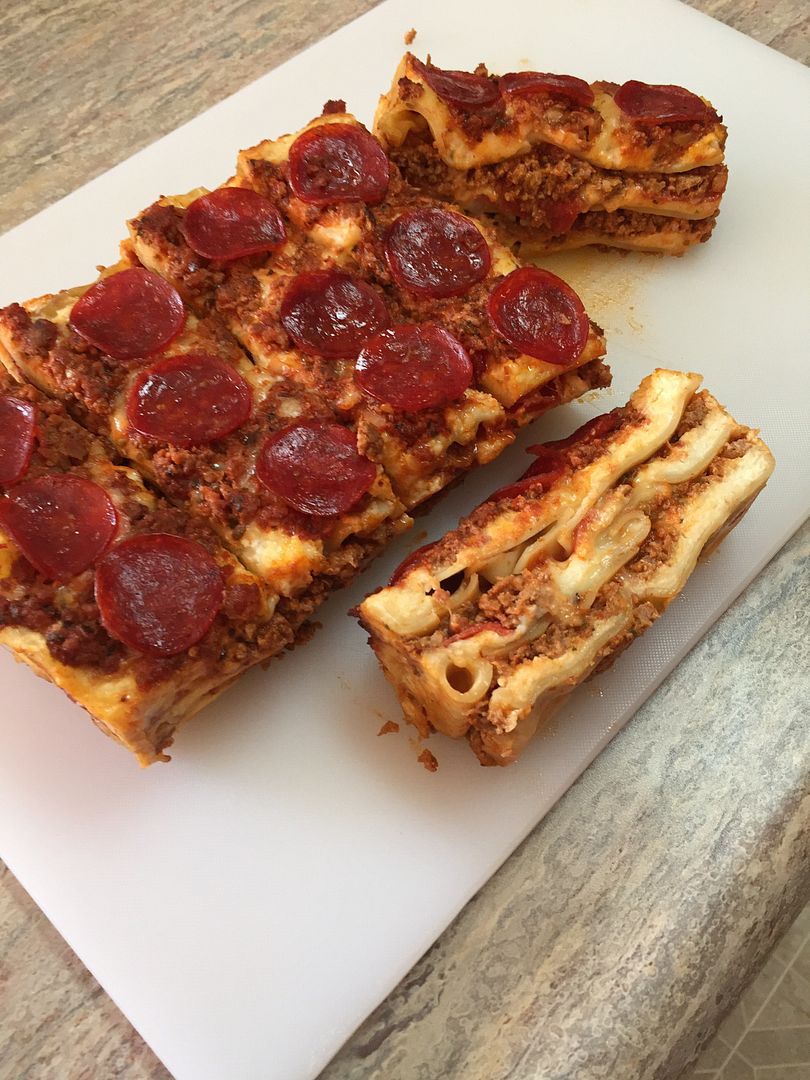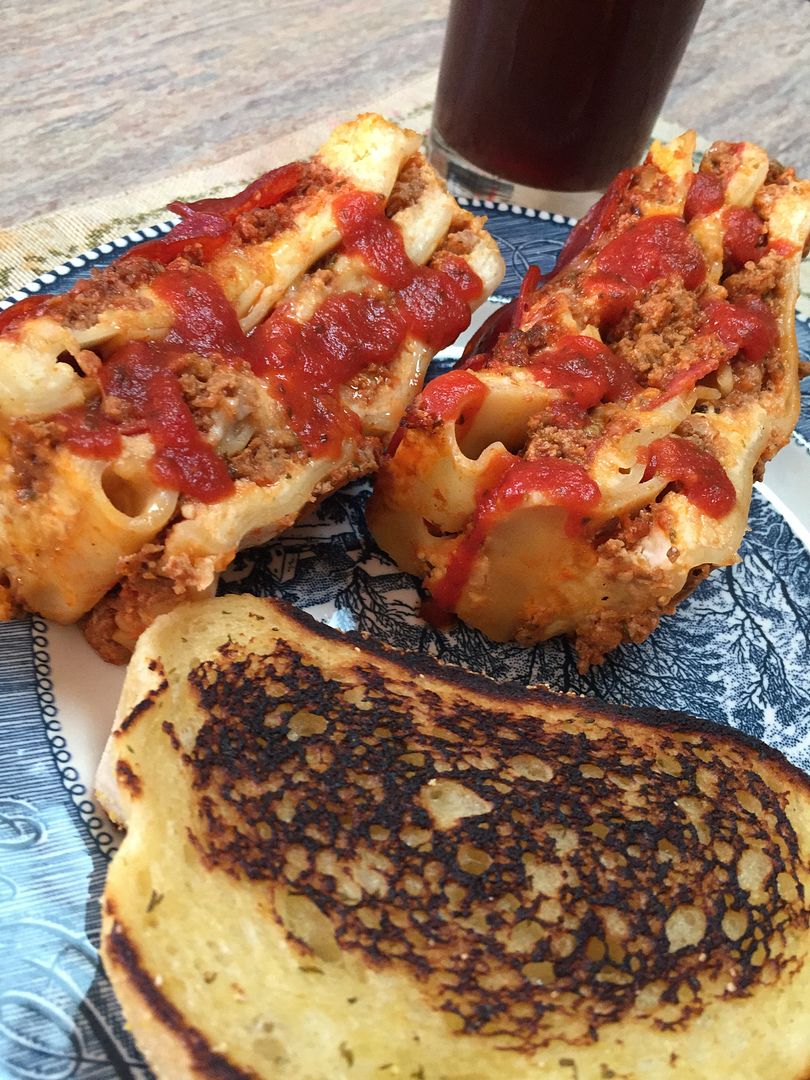 I dribbled on some more sauce and served this treat with a slice of garlic toast and some mixed fruit. Turned out that the second piece of lasagna was a little too much for this old fellow. Was a great lunch...