I did this cook for a Thursday evening contest pitch-in over in Kettering, Ohio at the 4th Annual Veteran BBQ Cookoff. You know...bring your favorite dish type of thing.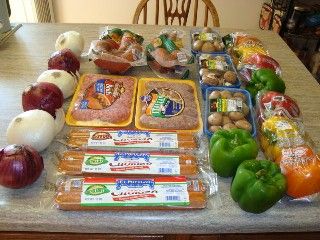 I figured that I would need to serve about 70 people so I decided to do about 9-10 pounds of meat. I used some Smoked Eckrich sausage, some Eckrich Polish sausage, some mild Italian sausage, some Brats, some Chorizo, some Andouille, and some of my super hot and spicy Italian sausage which I have in the bulk.
Ok, for the Medley, I used some portabella mushrooms, red onions, white onions, red, green, yellow, and orange bell peppers.
I wanted all of the ingredients smoked kinda heavy and did them slowly in my pellet cooker with pecan pellets on the smoke setting for some additional time. I started with the bell peppers.
A tray of onions ready for the smoker.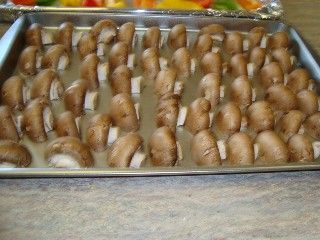 The portabellas ready to go on the cooker.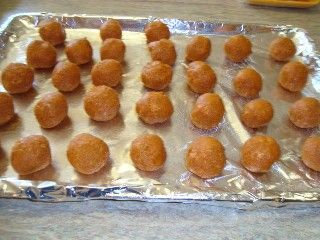 Since some of my home made sausage is in the bulk form, I just make it into small meat balls for this treat.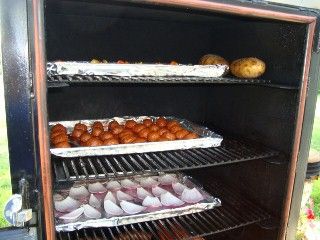 I made several smokes with this treat to get it all done and ready for the event.
I cut up the sausage and got it ready. As I finished up, I placed all the smoked and cooked ingredients into some Zip-Lock bags until serving time at the contest.
I planned to make up a light sauce with some Prego, wine, water, and Italian spices.
At the contest, I put this all together in a large stainless steel pot and heated it up for serving.
I don't have any finished pictures of this treat as it went pretty fast at the contest.