I just had to try some baking on my 40+ year old model 130 Hasty Bake cooker.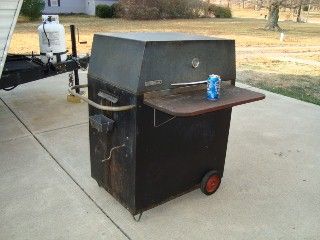 I just found out from a Hasty Bake Guru that my cooker is older than I thought. He said it was made in the late 60's or early 70's. Heck, it is more than a classic...it's and antique as well!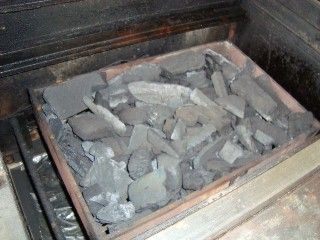 I figured I would need a good head of steam due to the weather conditions so I loaded the firebox full of lump for this higher temp bake.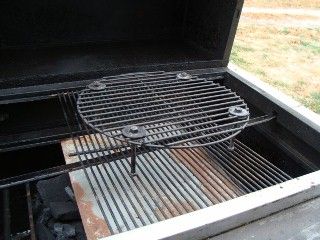 I placed the heat deflector right in the middle of the grid and added a raised grid on top of that to get my baking grate higher up inside the dome or lid of the cooker.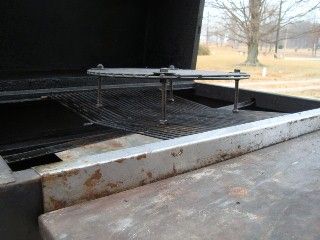 It was probably about 4-5 inches up into the lid where I figured I could get a better and more even browning on the bread.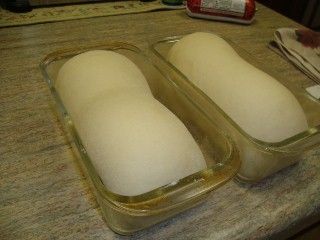 I used our favorite recipe for our regular bread which is the Old Order Amish Bread and had it ready at about the time I got the cooker up to temp.
It baked up fine although it did take a little longer than I expected but the outside temp was about 37 degrees with light rain and I am sure that caused some of the increase in the baking time.
I really got the bread browned up nicely and very even and it came off the cooker looking great. I then cut one loaf of the bread into about 1" thick slices for my Texas Toast. Added a stick of butter to a bowl, then some garlic, and a little garlic salt, heated it up and brushed it on both sides of the slices.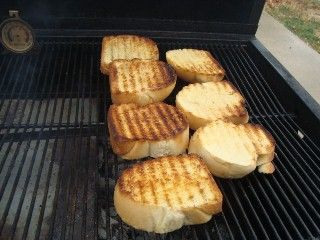 Moved the heat deflector over to one side and put the bread back on the cooker. MY...MY the smell was wonderful and I couldn't wait to get at it!
You just can't beat some great home made bread turned into Texas Toast.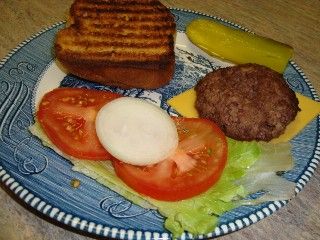 Served it up with a burger and sure enjoyed the meal.
That 40+ year old cooker is doing me a fine job and I am enjoying fooling around with it.
Maybe Pizza next??