This is a great burger for the holiday or celebration and fairly easy to fix.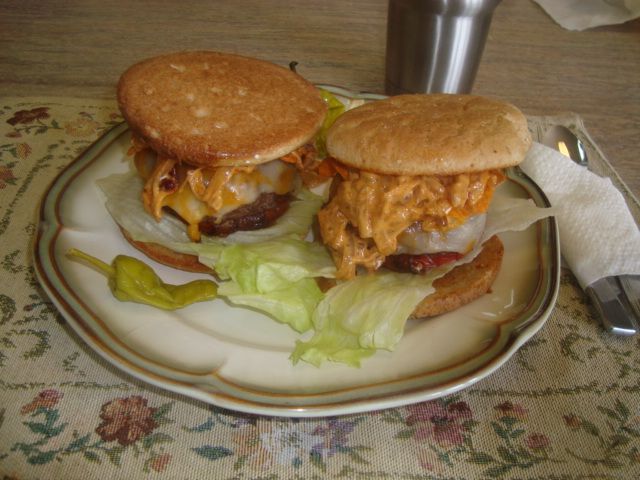 Great tasting burger.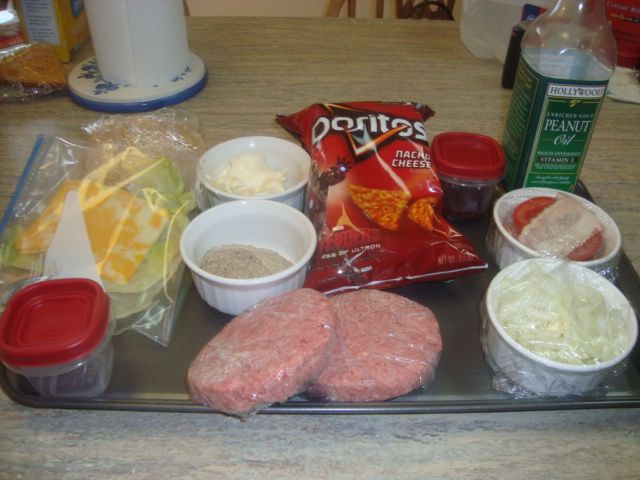 Ingredients for two large burgers:

1 pound of 70/30 ground beef
2 thin burger buns
2 slices colby jack cheese
2 slices (about 3/8"thick) tomato
2 slices bacon
1/2 of a medium onion sliced into half rings
1 TBL chipotle in adobo sauce
1/3 to 1/2 cup of mayo
1 to 2 TBL of a Mexican rub
Dash of vinegar
Nacho cheese chips
Peanut oil
lettuce

Mexican Rub

2 TBL oregano
1 TBL chili powder
1 tsp cumin
1 tsp garlic powder
2 tsp onion powder
1/2 tsp celery salt

I started by mixing in about a tablespoon of the rub into the ground meat and forming my two half pound burgers. I also sprinkled some on the outside of the burgers. Then back into the fridge for a couple of hours.

Next step was to slice my two pieces of tomato and wrap each slice with a strip of bacon.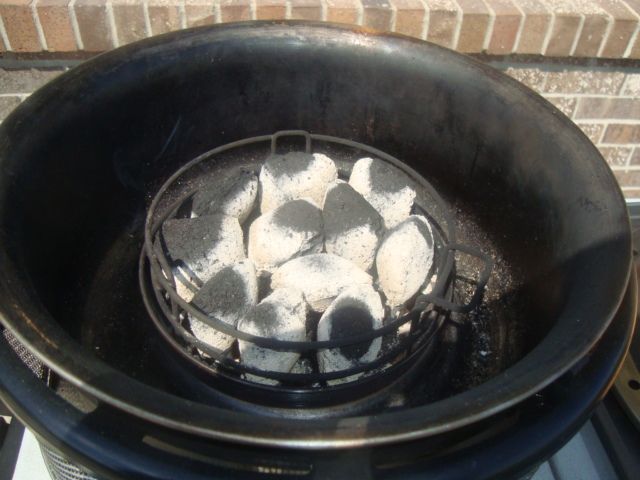 Fired the Cobb up with about 12 briquettes and waited for them to ash over.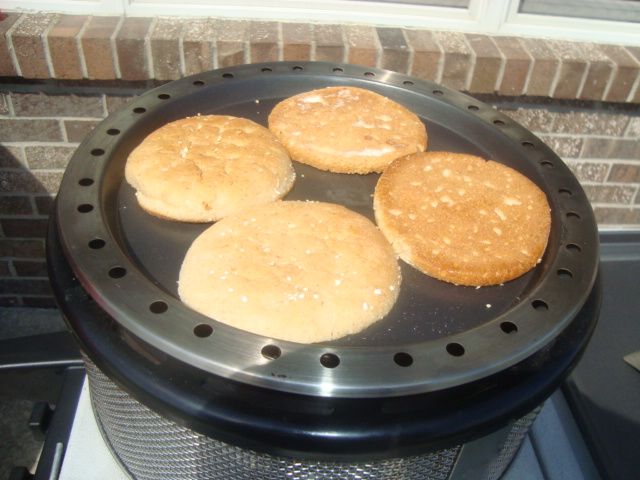 Brushed a little peanut oil on my buns and browned them on the grill.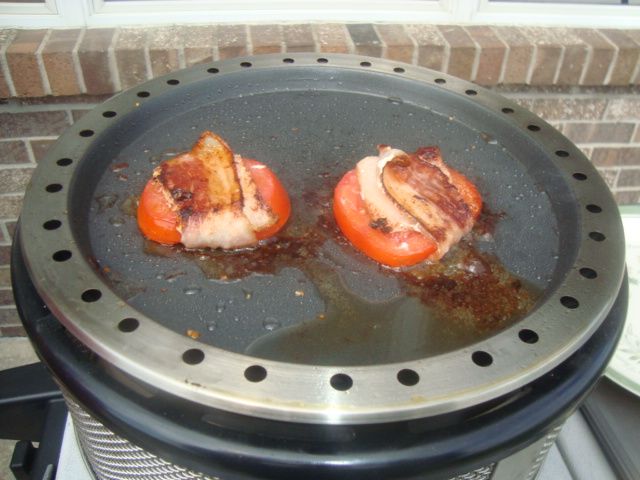 Cooked my bacon wrapped tomato slices.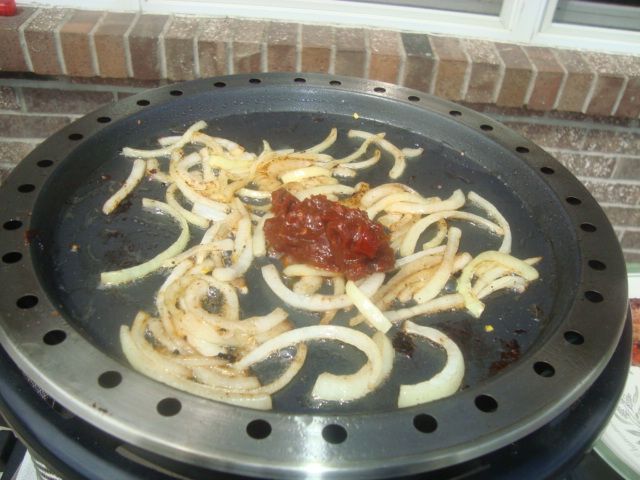 Browned up my onion half rings, added the chipotle and adobo and a dash of vinegar and cooked it a few more minutes and then added my mayo and cooked for about one more minute and my Southwest onion sauce was ready.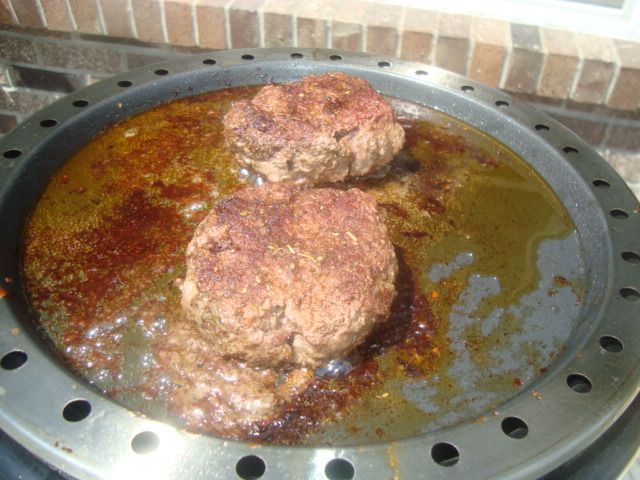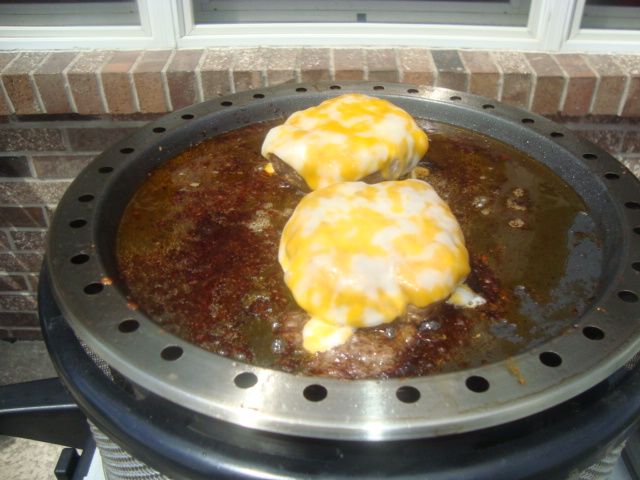 Cooked the two half pound burgers and then added the cheese just before they were done.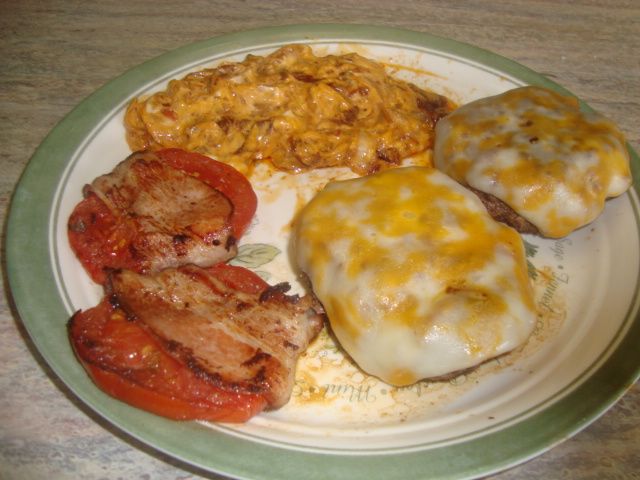 The burgers, bacon wrapped tomatoes, and the Southwest sauce ready for my sandwiches.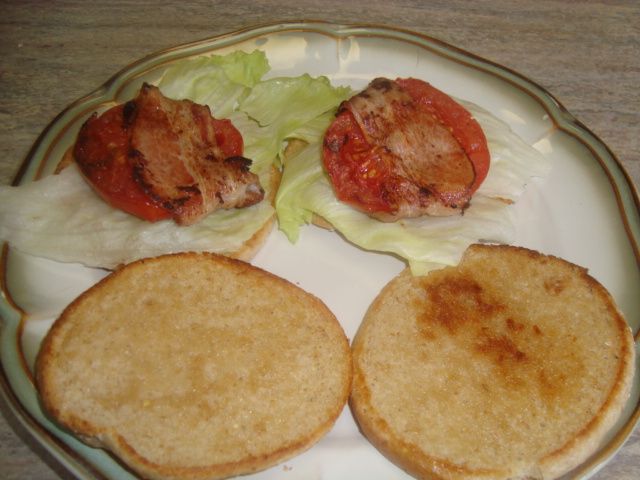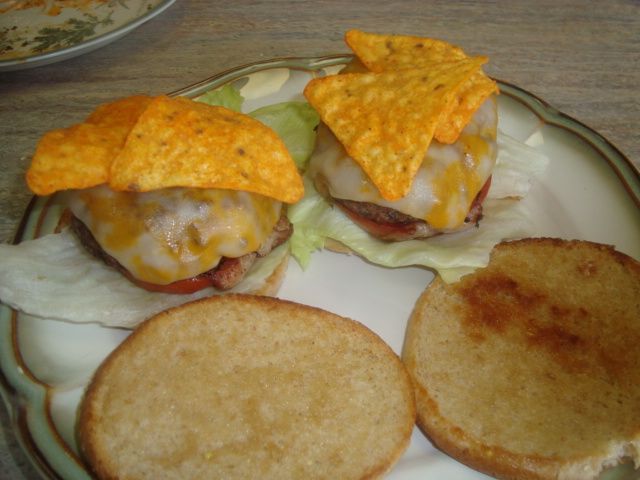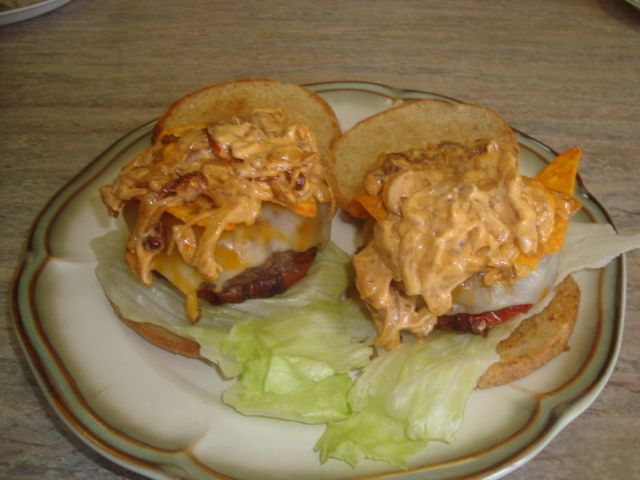 Added a piece of lettuce, the bacon wrapped tomato, the burger, a layer of the nacho cheese chips and then the Southwest sauce.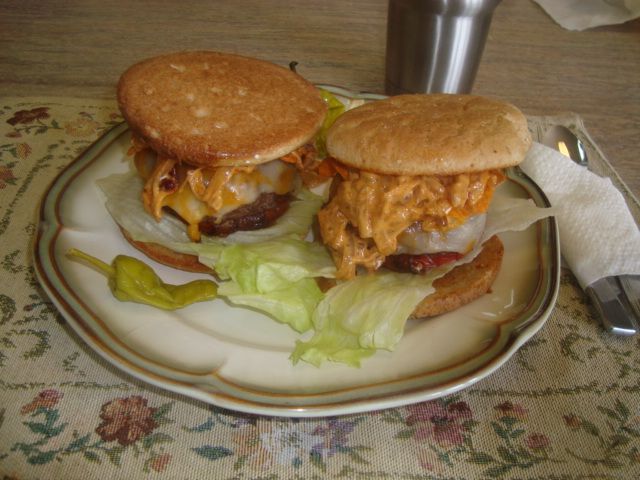 This was a nice change for a burger and we will sure make it again.