This cook was done in my Weber Jumbo Joe with the Mini-Vortex SS charcoal ring and using a hickory chunk for smoke.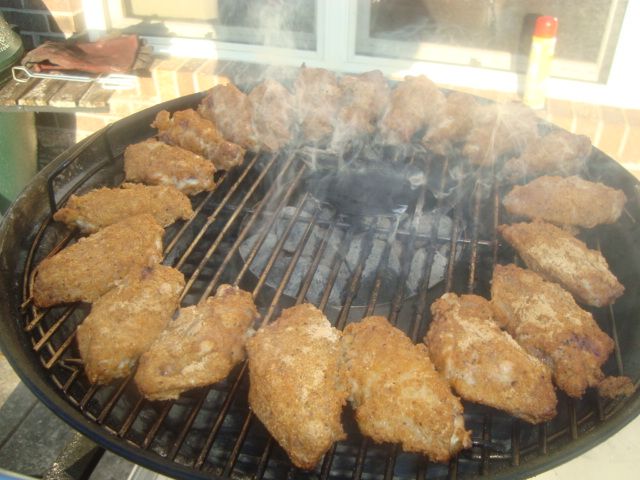 The hot wings were breaded by going thru an egg wash and then rolled into a mixture containing flour, cornmeal, black pepper, white pepper, cayenne pepper, garlic powder, and onion powder.

The wings were sauced several times with a mixture of Louisiana hot sauce, butter, Rooster, Tabasco, cayenne pepper, and honey.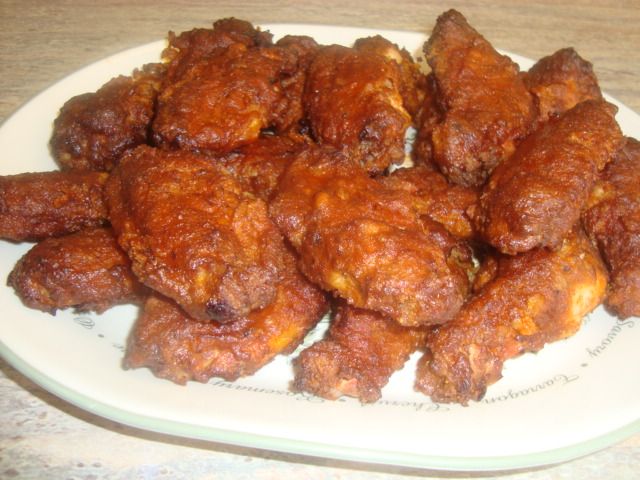 Just off the kettle.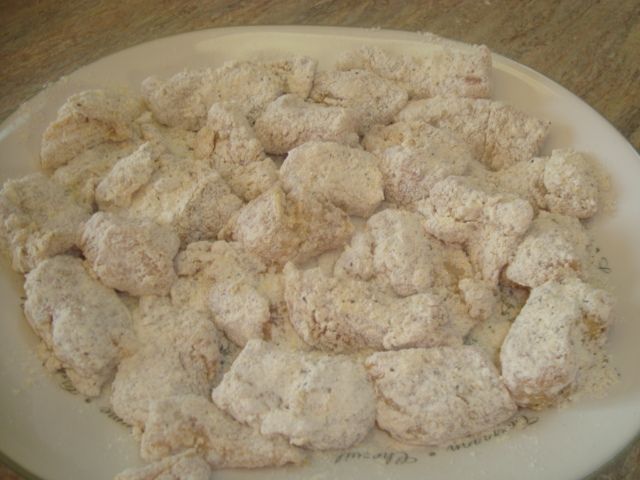 The Buffalo bites went thru the same wash and breading as above but with far less ground cayenne. The bites are for the wife and she doesn't do hot stuff!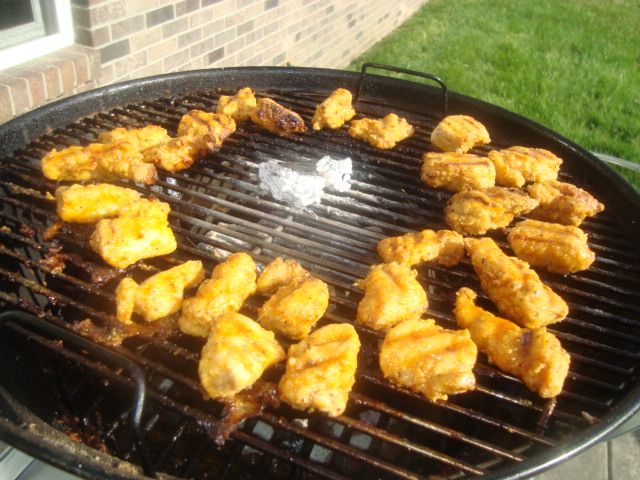 The sauce used for this treat was Louisiana hot sauce, butter, and honey.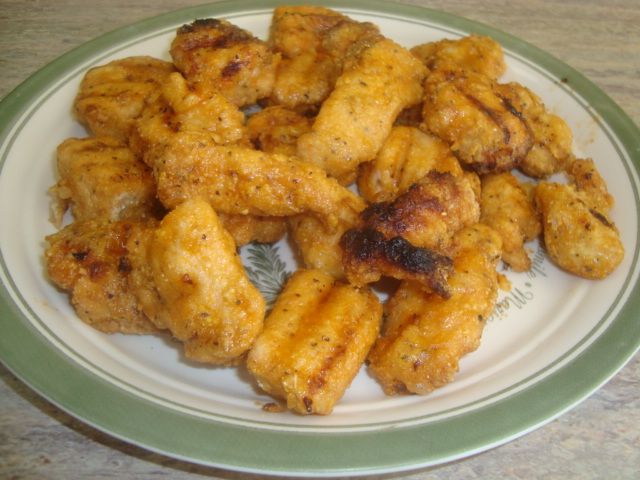 Looking good.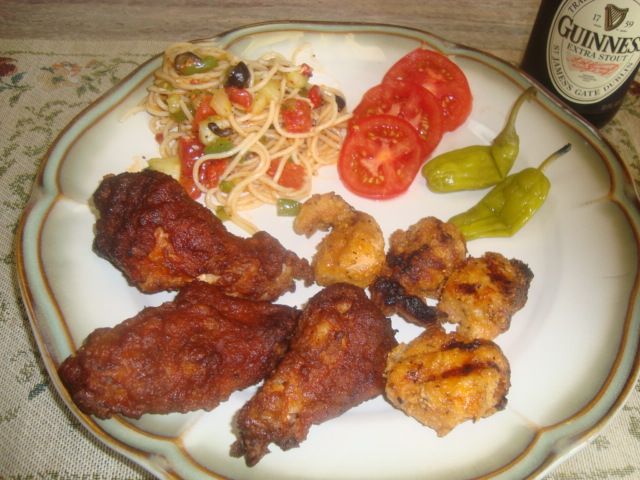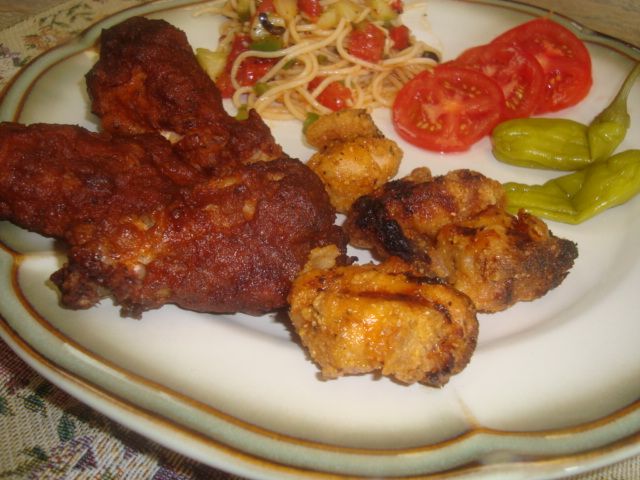 Sure made a fine lunch.