This is Larry Wolfe's (The Wolfe Pit) great recipe for making chuck roast into pulled beef. I make a few minor changes to suit my style of cooking and really enjoy this recipe and method for this treat.
Ingredients:
3.67 pound chuck roast
Kosher salt and black pepper
About 1-1/2 sliced bell peppers
One large sliced onion
Sliced Jalapenos
Six garlic cloves
1/4 cup worcestershire sauce
One 12oz bottle Guinness Extra Stout
Better than Bouillon Beef Base
Sliced Mushrooms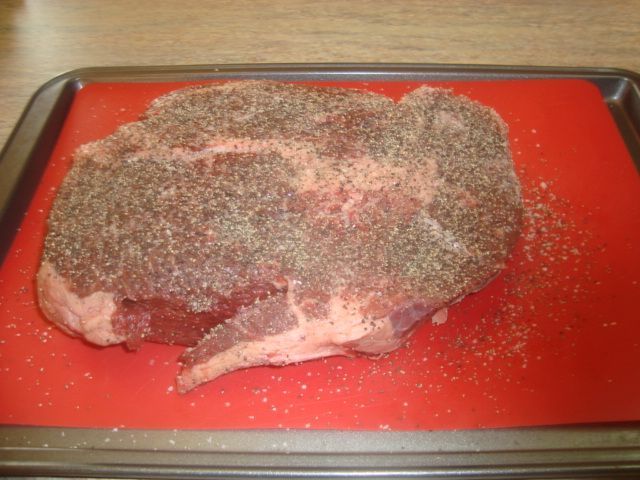 I prepped the meat by trimming some of the hard fat off of the meat. I then sprinkled on a heavy dose of Kosher salt and some fresh cracked black pepper.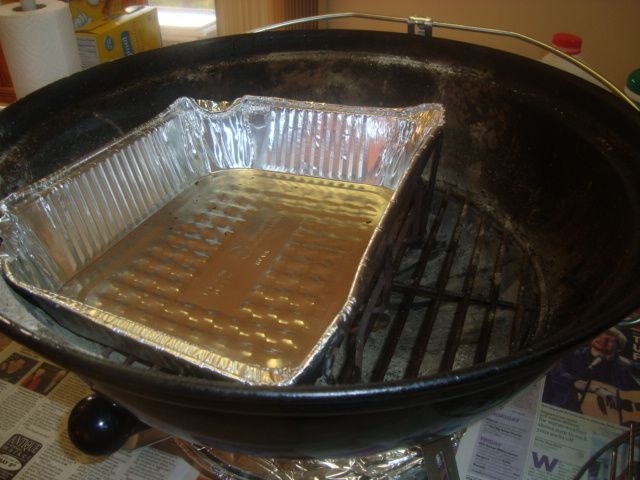 I set my Jumbo Joe up with a Weber rail or fence on the charcoal grid to hold my lump charcoal. I also added a foil drip pan to make for an easy cleanup. This setup works great in the little cooker for temperatures in the range of about 225 to 325 degrees. It will just set there unattended and run for hours with this method.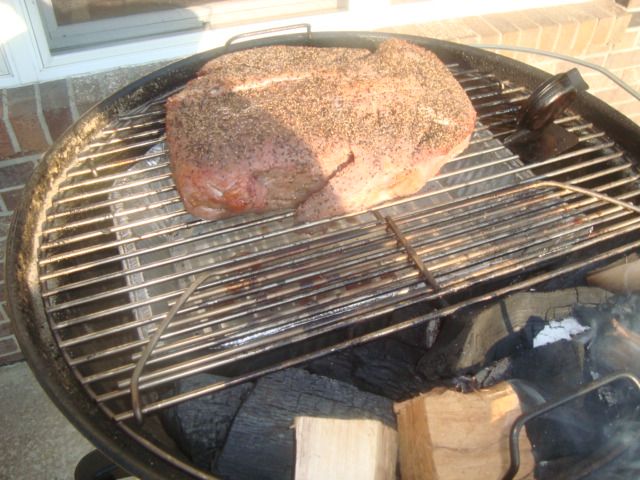 Filled it up with lump charcoal, added a couple of hickory chunks, and fired it off with a Weber fire cube.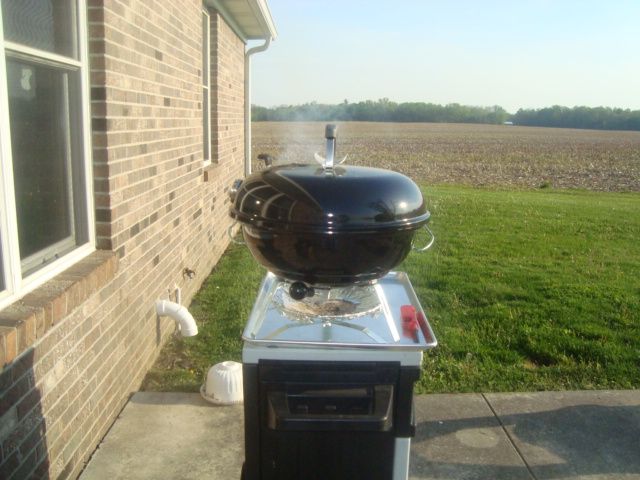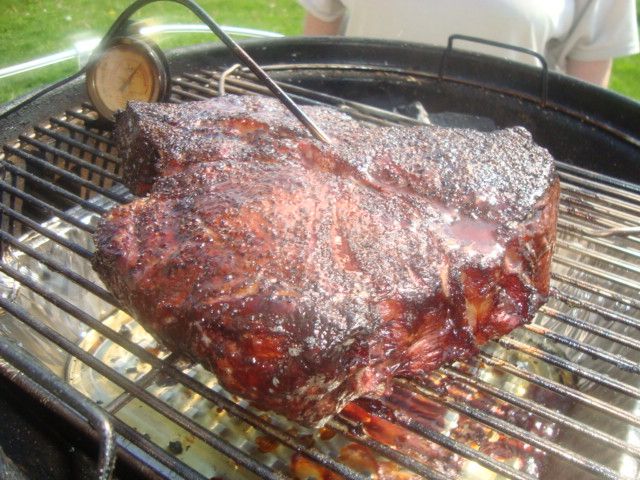 Ran the kettle at about 265 degrees for about 3-1/2 hours or until the meat looked good (about 168 internal) and then panned it with the goodies.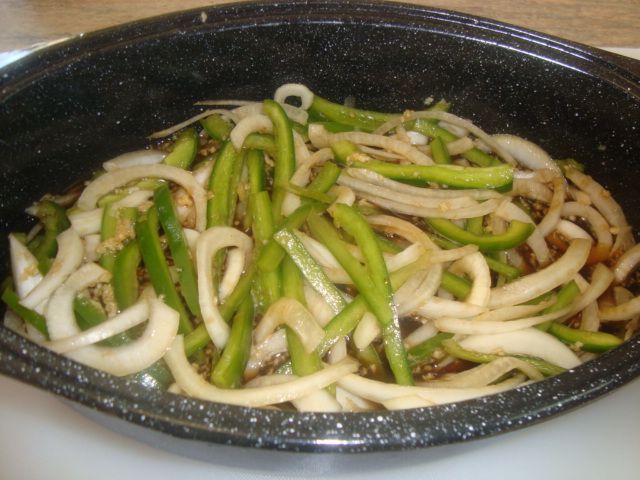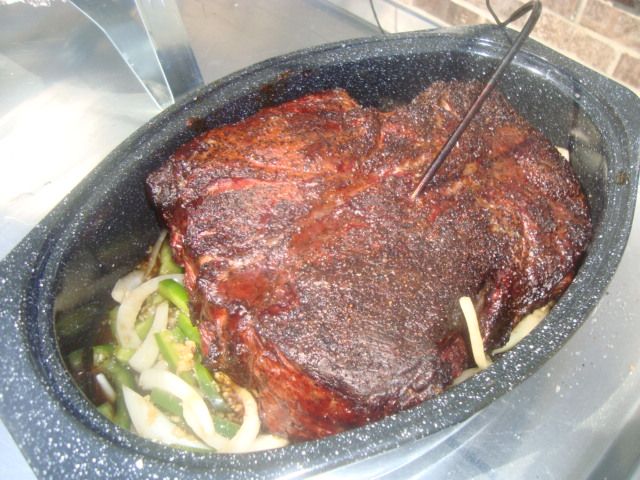 I also added a couple pieces of charcoal at this point.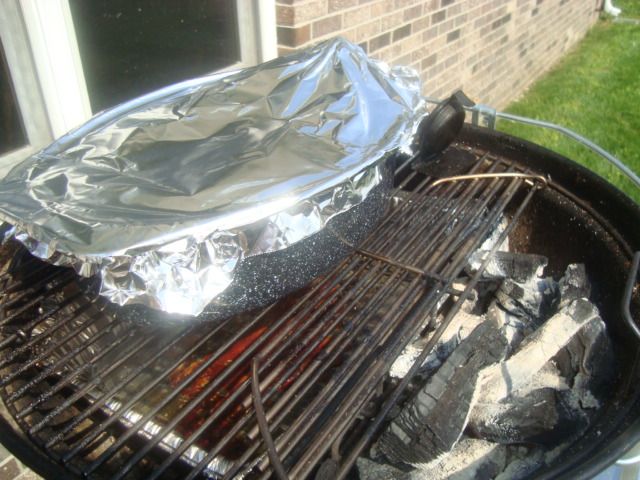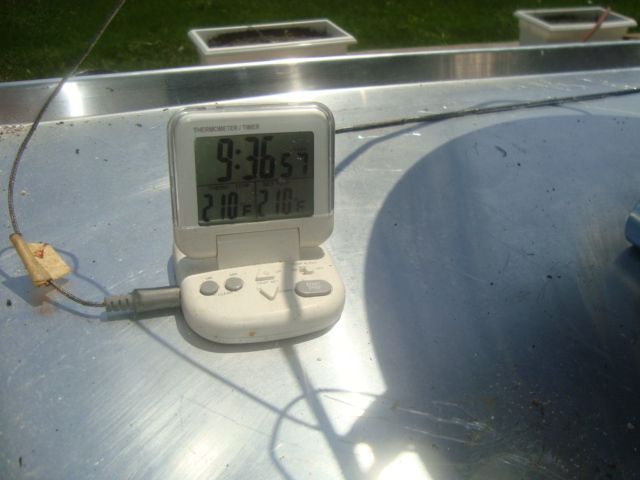 Foiled the pan and cooked the roast to 210 degrees internal as this is about what it takes to have the meat pull like a pork butt.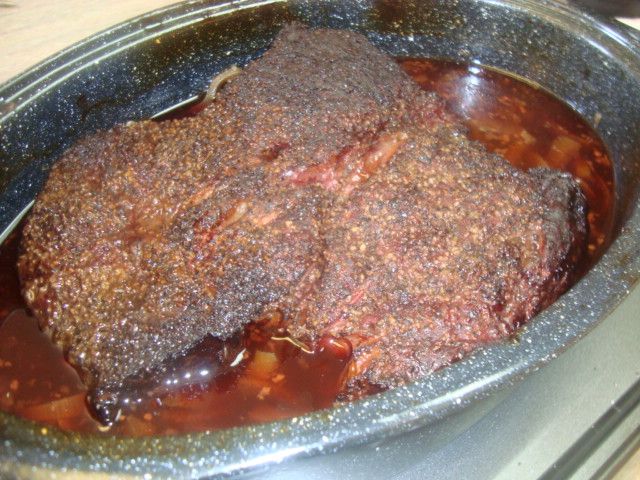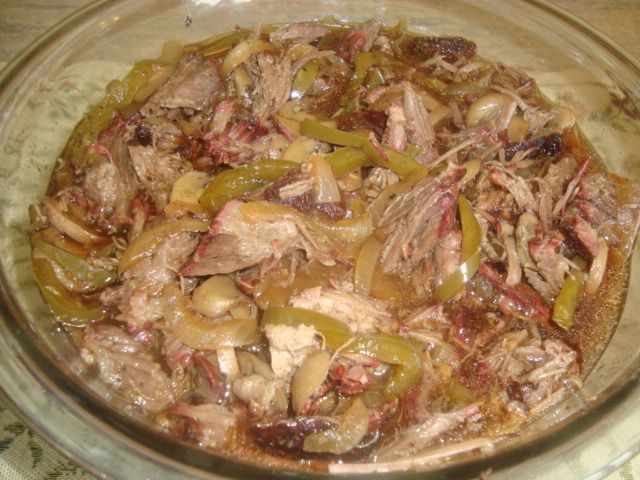 Meat looked good just off of the kettle. Next step was to shred it up for my sandwiches.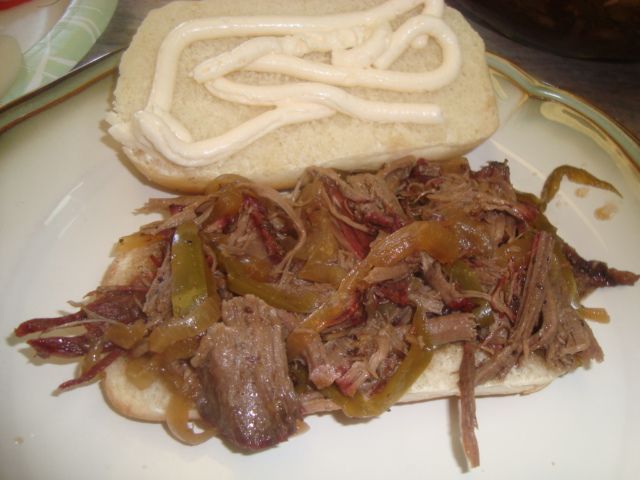 I like to squirt on some horsy sauce, then add about 3 tablespoons of the soppy to the bottom bun and then add a generous portion of the pulled beef. I then add a couple of slices of provolone cheese and some sliced tomatoes and then finish it up with some Jalapeno slices.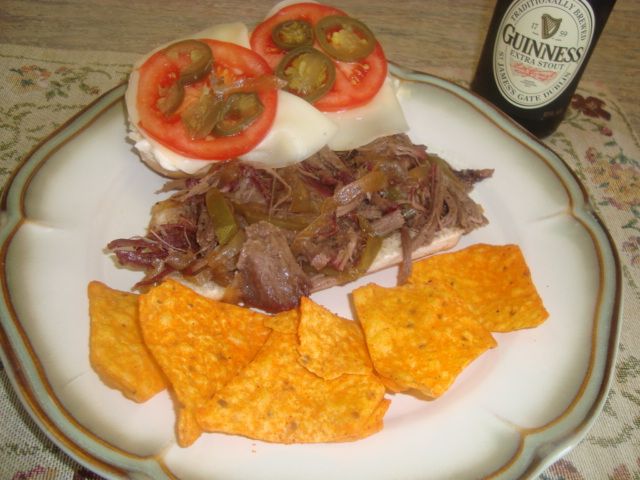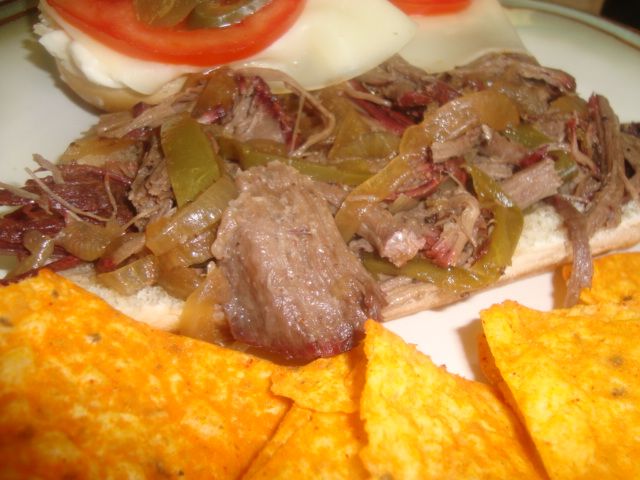 Makes a great pulled beef hoagie.