This cook started out as a Black Iron cook of some talapia fillets and potatoes on the CB 940X and just kept growing from there. I also decided to include a batch of hot wings, a couple of chicken legs and one chicken thigh for my bride, some brats, and about a pound of some other hot sausage along with some burgers.

Set the cooker up for about a 4 hour cook both direct and indirect with lump charcoal and fired it off.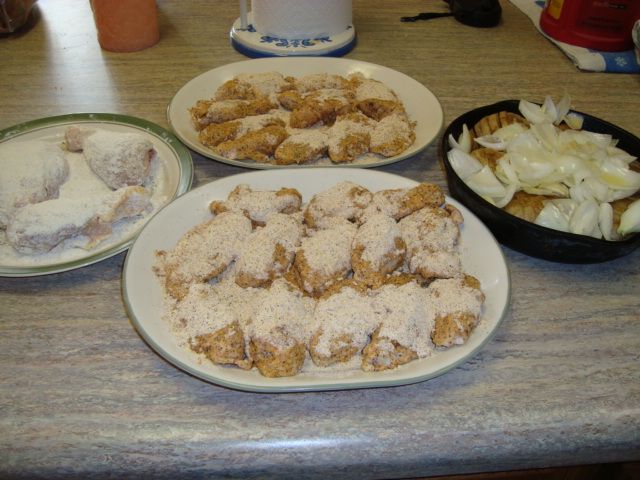 I started out with making up some breading of flour, cornmeal, garlic powder, onion powder, black pepper, white pepper, and red pepper for my hot wings. And for the bride's chicken, I used just some flour and cornmeal and salt and pepper. Made a wash of milk and eggs and got started with the prep.

I oiled up a black iron skillet with some peanut oil and placed my whole potatoes into it. I then sliced the potatoes in place and carefully kept them looking whole. Made up a mixture of some butter, garlic, onion, and poured it over my potatoes.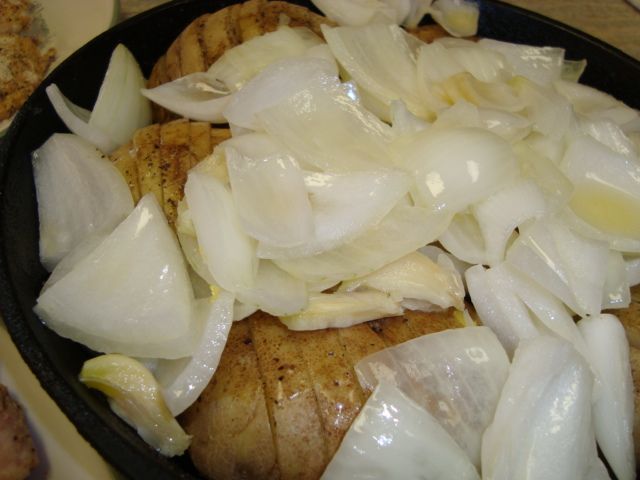 My black iron potatoes ready to go on the cooker.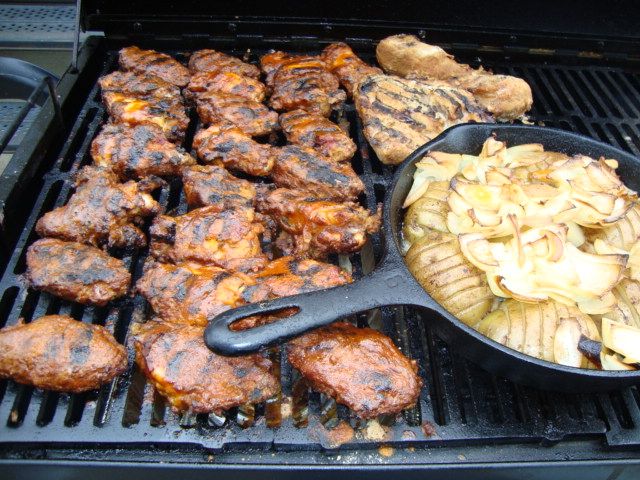 The chicken and potatoes a little later into the cook.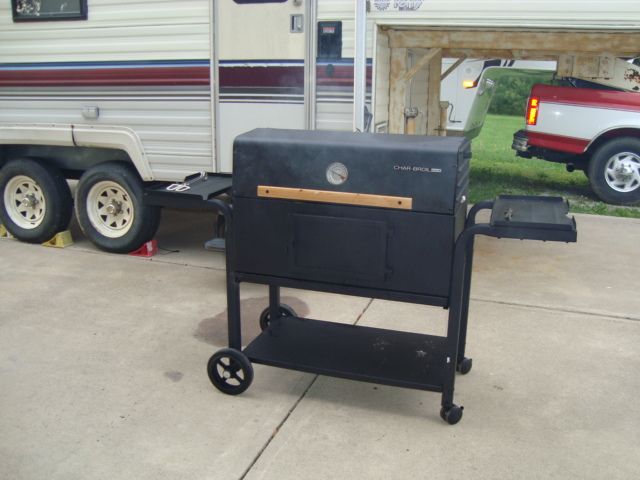 The classic Char-Broil 940X doing it's thing with some hickory chunks for smoke.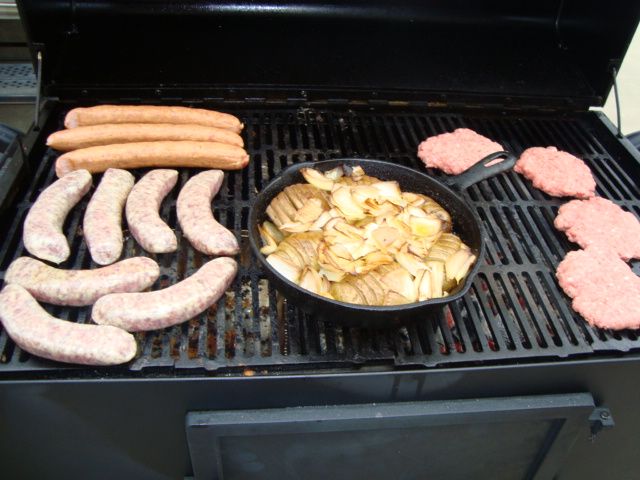 After the poultry came off, I added my brats, the burgers, and my hot and spicy sausage.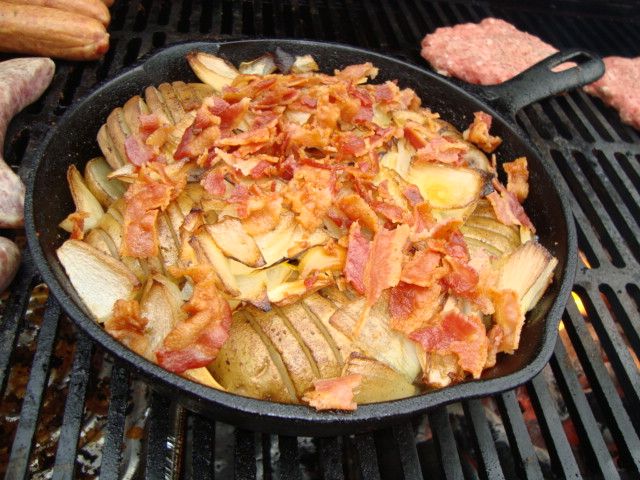 Next step for the potatoes was to add about a half pound of crumpled bacon and some shredded sharp cheddar over the top.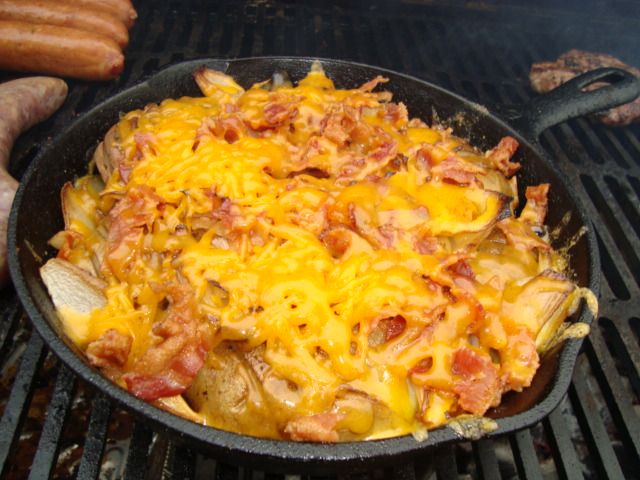 I did the burgers on the direct side of the grill so they didn't take very long.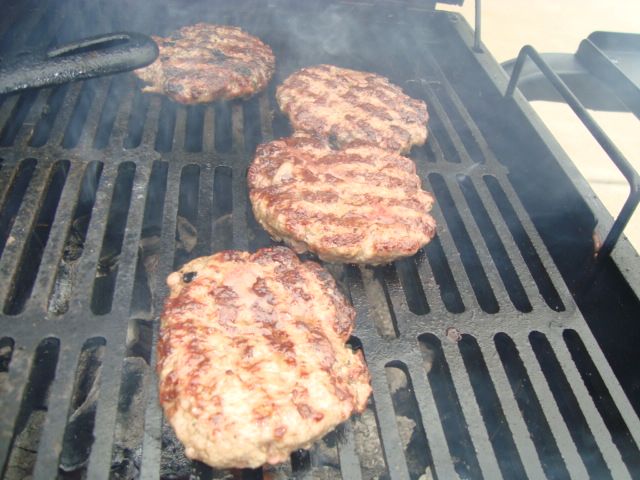 The stuff is looking good coming off of the grill.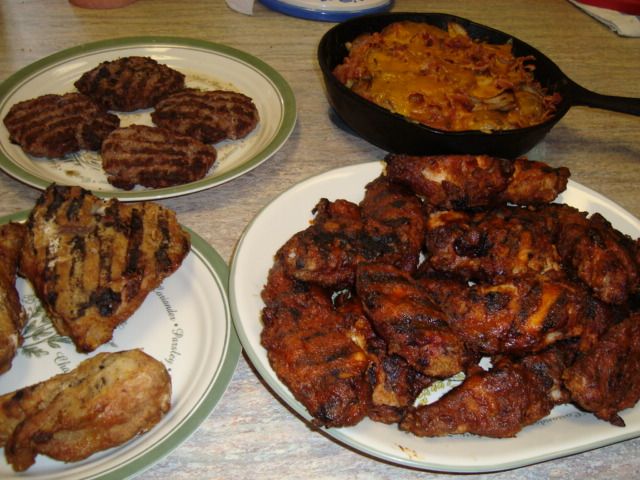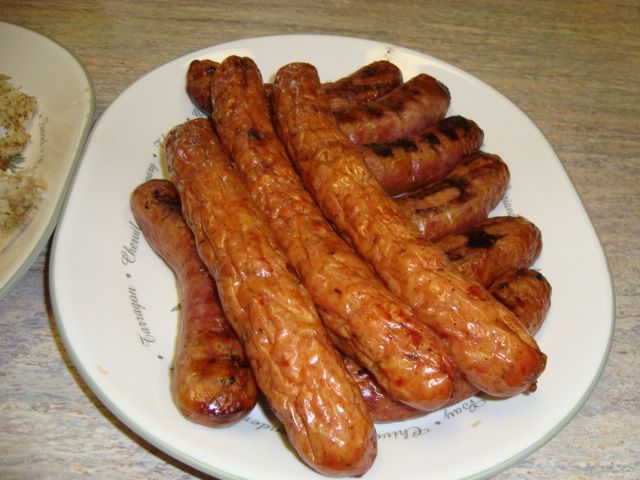 For the fish, I oiled the skillet with some peanut oil and then made up a dredge of some butter, a little lemon juice, 2 cloves of garlic, pinch of rosemary, and some onion flakes. I brushed it on both sides of my tilapia fillets and placed them into my skillet. I then sprinkled on some Panko crispy bread crumbs.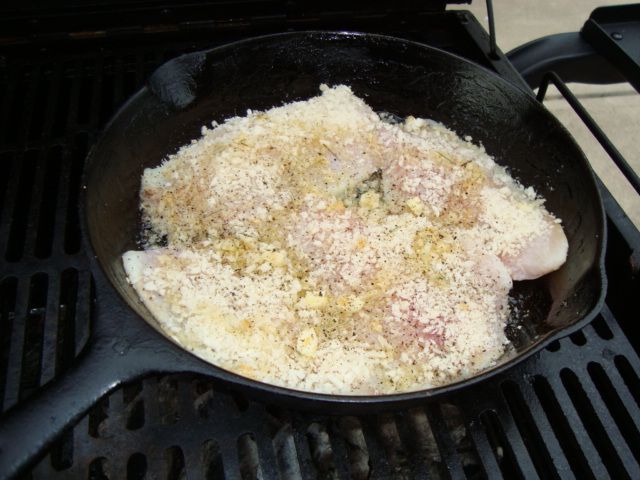 I did the fish on the direct side of the cooker and they didn't take long.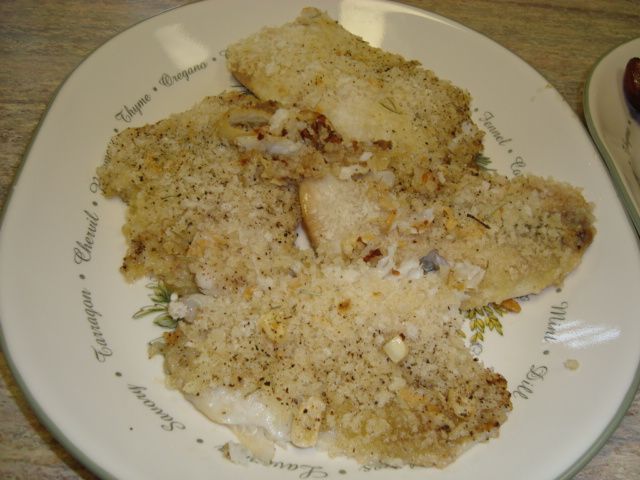 Was another great cook on this classic grill and cooker.