I purchased this cast iron grid to use in several of my grills and smokers. Along with the Char-Broil products, they will fit some other brands including the Weber 18-1/2" kettles, the Weber 22-1/2" kettles, and the Weber Smokey Mountain cookers. The grids come in two pieces and both pieces must be used for the larger 22-1/2" applications and then the small grid by itself can be used for the 18" applications. Very nice for folks that may have two grills.
This cast iron grid setup retails for $29.95 and comes with a porcelain coating and requires no seasoning and is ready to use. There is a promotion code for the folks that use the Char-Broil forum for an additional 10% off the purchase price.
I would advise folks to shop around and you will see a few replacement cast iron cooking grids for the above cookers and grills that cost in excess of 100 dollars. This grid is a bargain in price as compared to all others.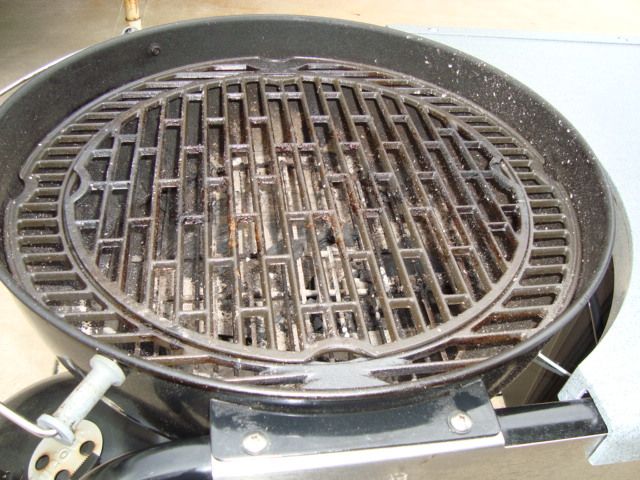 The grid is shown in my 22-1/2" Weber Performer grill.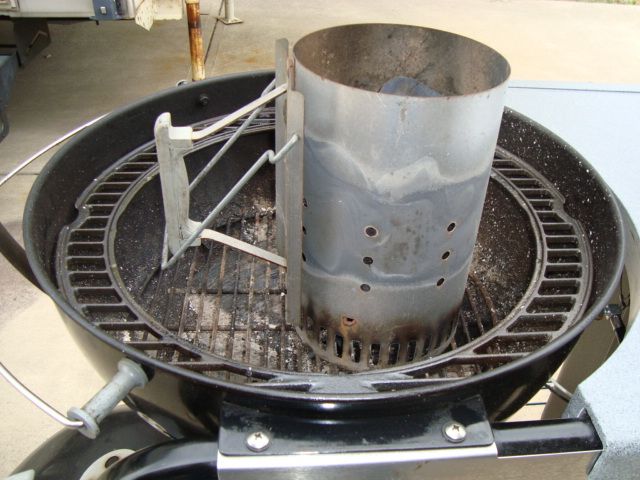 To use my grills charcoal igniter, I just remove the center section of the cooking grid and place the chimney over the igniter flame.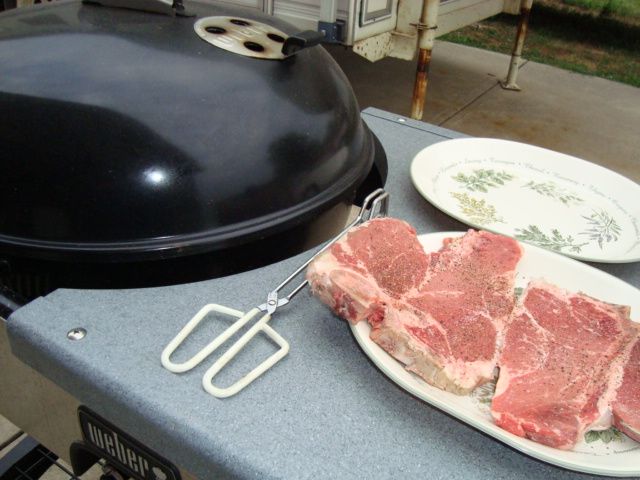 After I poured the charcoal in and replaced the grid, I waited about 10 minutes to be sure my cast iron grids was hot. I have a couple of porterhouse steaks for the first attempt with the grids.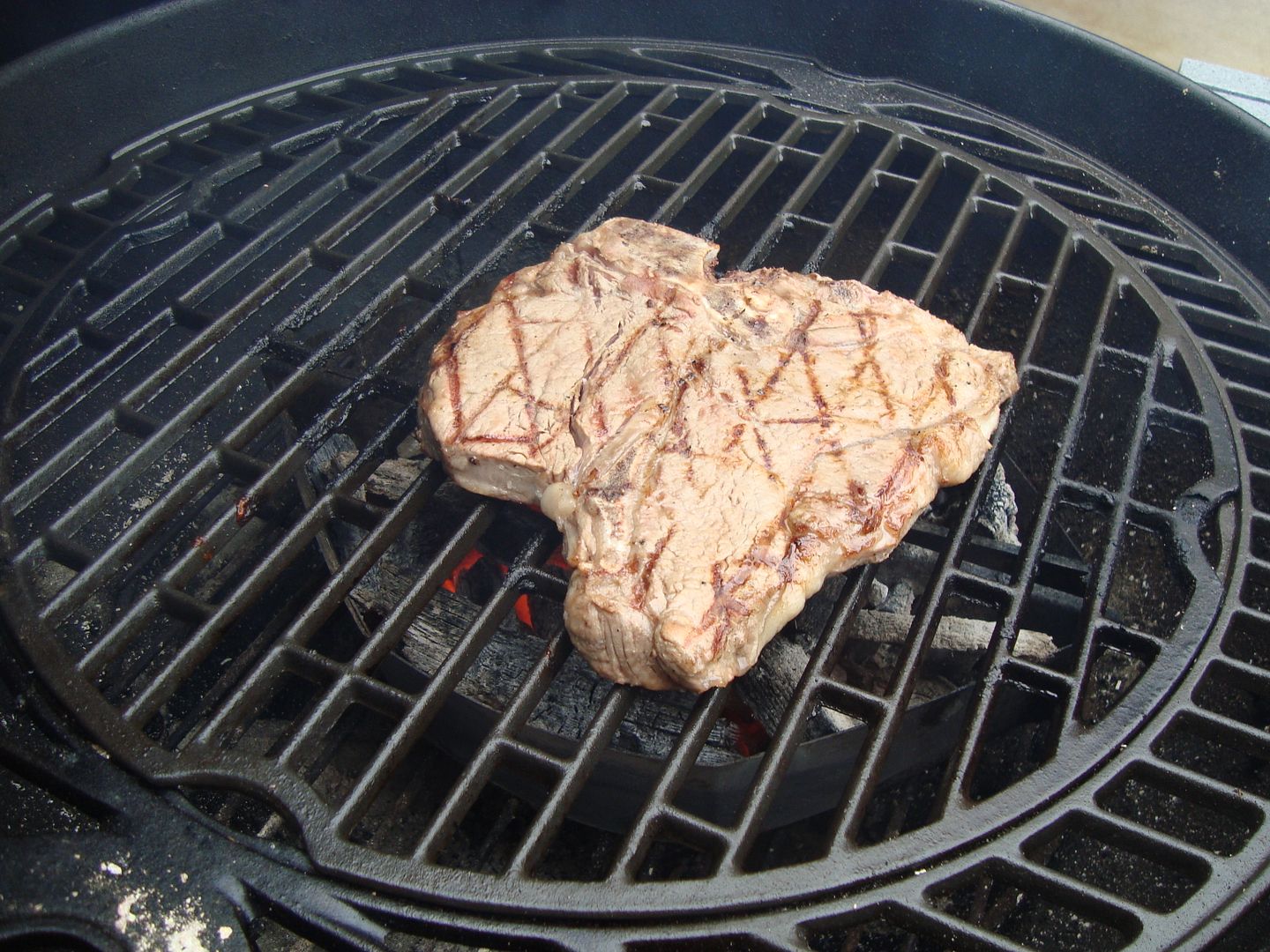 I cooked these steaks about 3 minutes and then turned them a little to get the cross hatch type marks and then cooked them about 2 more minutes and then turned them over and did the same to the other side.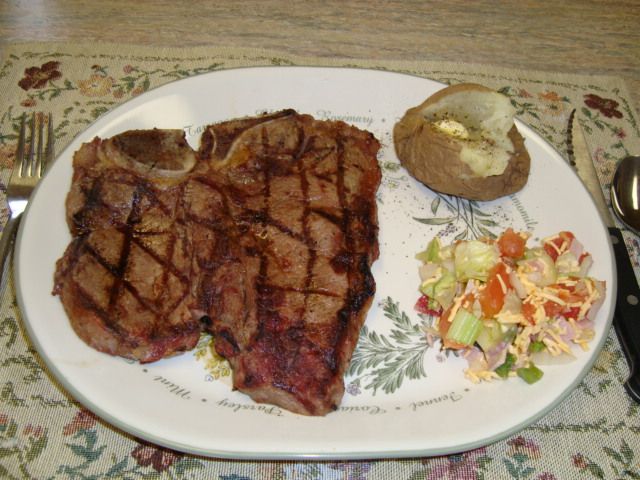 It made for a nice looking steak.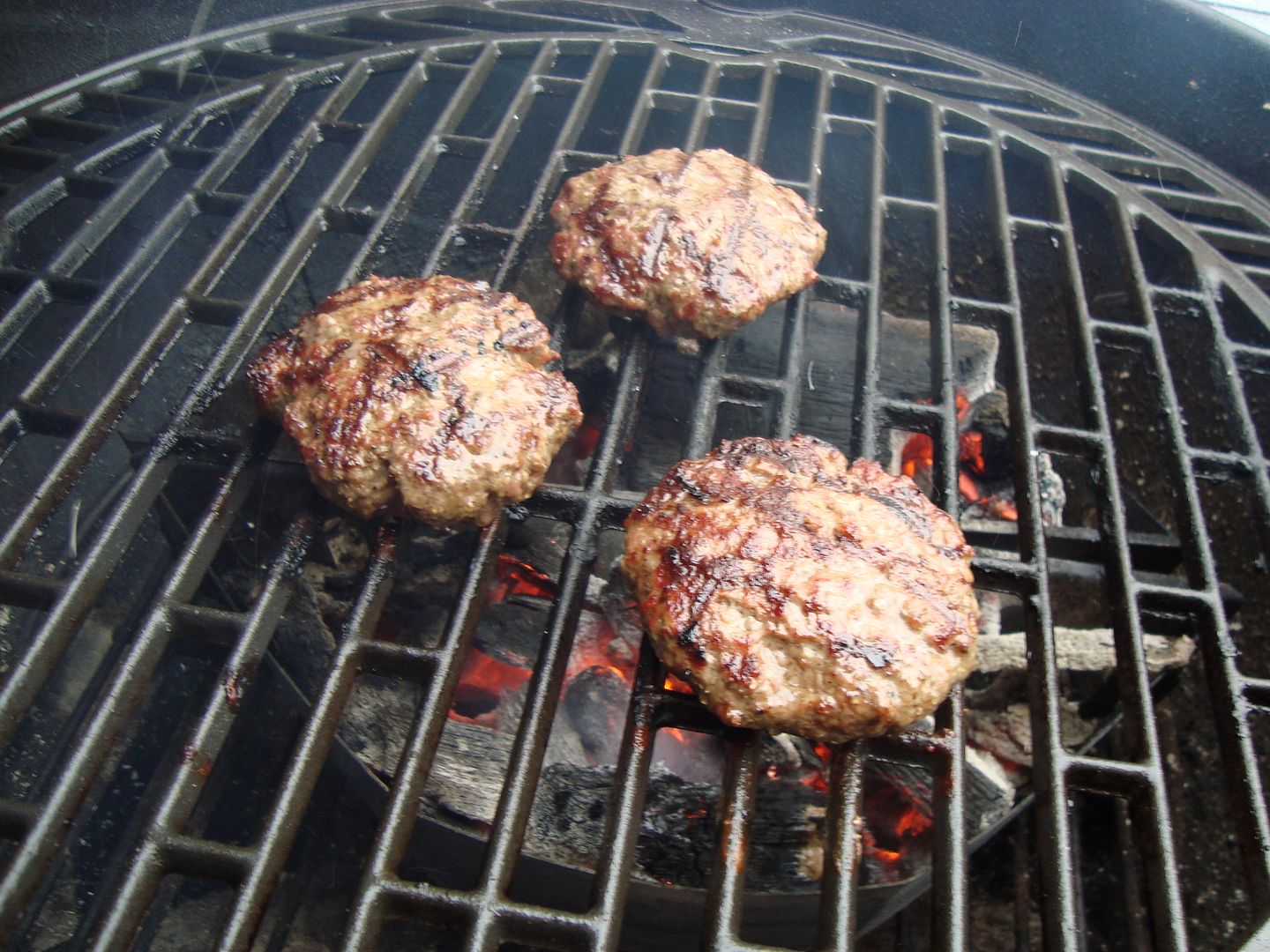 I also did some burgers after the steaks.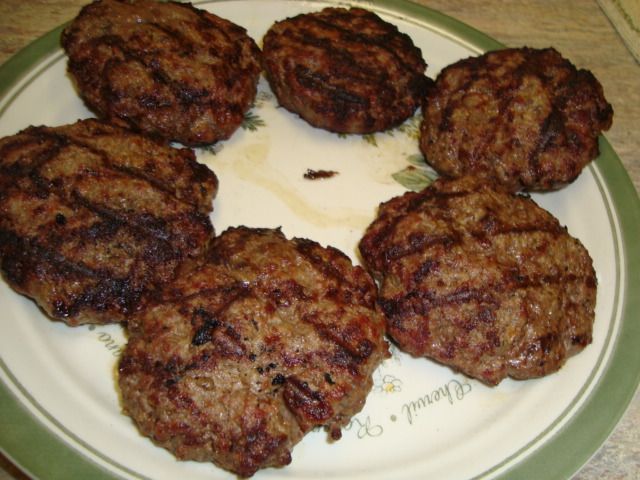 Burgers looked ok but not as good as I wanted. Would be better if the cooking grids were a little closer to each other for small items. Probably have to watch grilling smaller veggies that some don't fall thru the cracks.
I love the grid and think it is a bargain compared to anything else out there at that price.
Next step is trying a large wok hanging thru the center section of the grill....I think it will work.