I found a slab of beef ribs in the back of the freezer that had been in there about a year so they needed to be cooked up. Since I will have some extra room on the cooker, decided to cook up some breaded hot wings and some slab potatoes.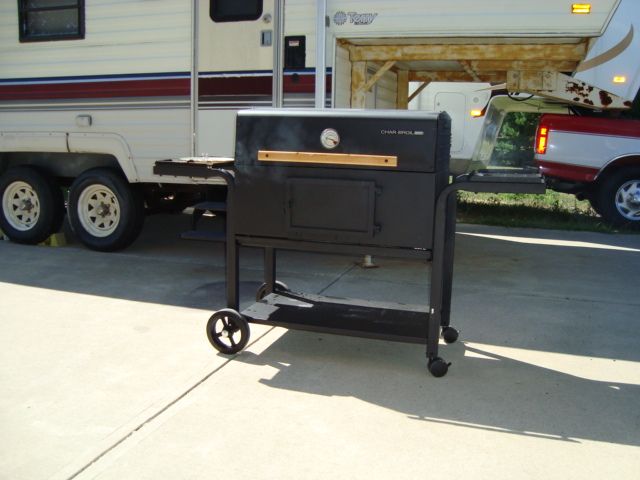 I rolled my Char-Broil 940X out to my cooking area.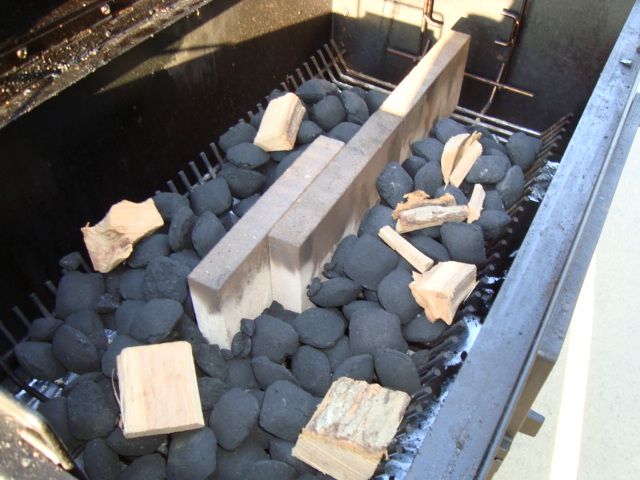 Figured I would need about a 6 hour burn so I set it up for an indirect fuse burn with 3 firebricks. I also added a raised grid to give me some additional space on the indirect area of the cooker.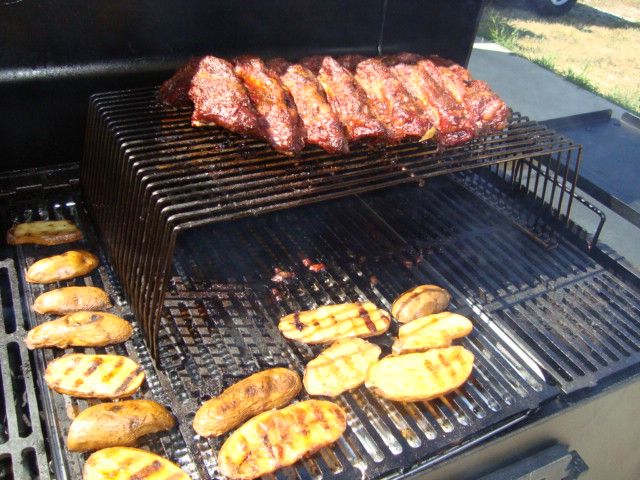 Pulled the membrane off of the back side of the ribs and gave them a light coat of Smokin' Guns Hot rub. Wife fixed up some more slab potatoes and I put them on the cooker along with the ribs.
While this was cooking up, made up my breading and breaded up the chicken wings and got them into the fridge for about 45 minutes before they can go on the cooker. Best to let the breading set up for the best results.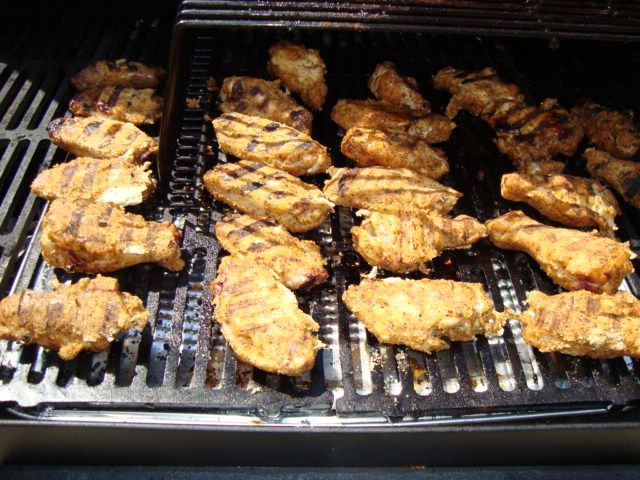 After the potatoes came off, I added my breaded hot chicken wings.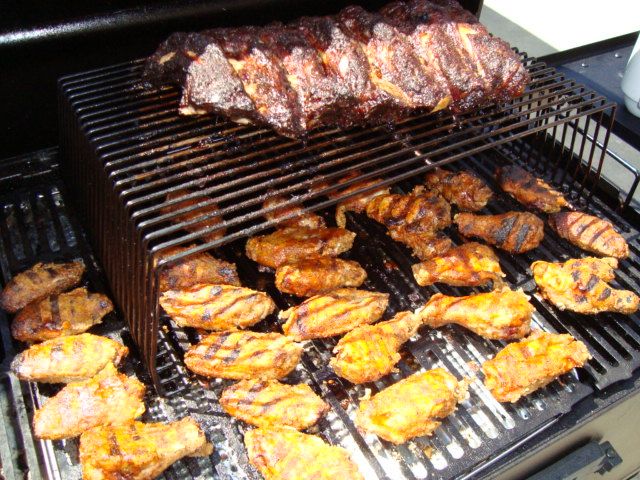 Later into the cook after I had sauced the wings and turned them. I did sauce and turn these wings about 4 times as the breading really sucks up all that hot goodness.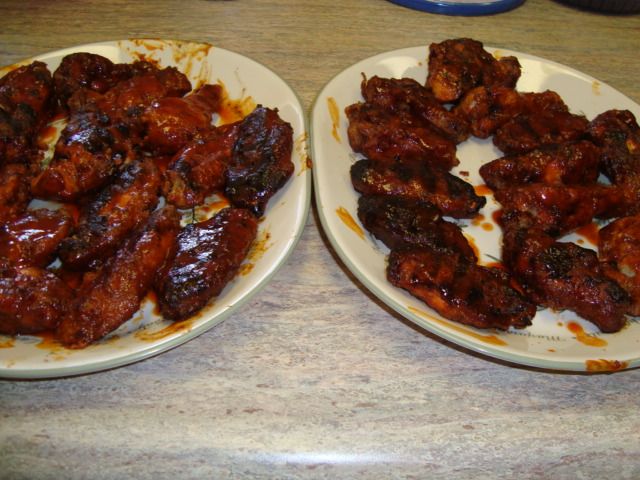 The breaded hot wings just off the cooker.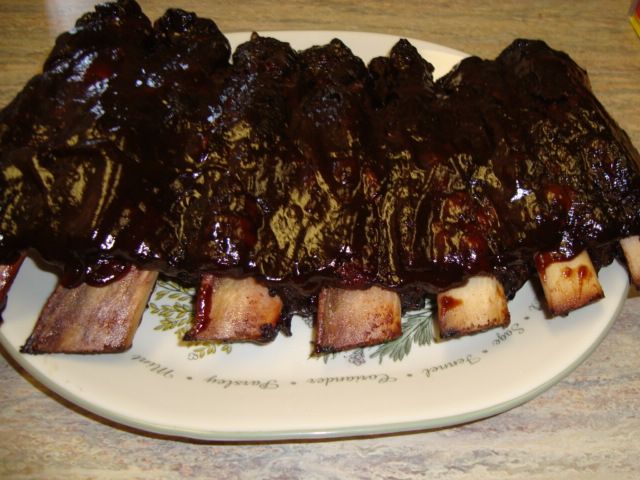 A nice looking slab of meaty beef ribs.