Kroger had those great big "bronto" sized spare ribs on sale again last week for $1.67 a pound and even though they are all pumped up with salt water (13%)....I still couldn't pass them up and bought several slabs. Figured I could do something with them if I was careful with my rubs and process so they wouldn't taste like cured ham!
I decided to do rib sandwiches with a couple of those great big 6.5 pound slabs.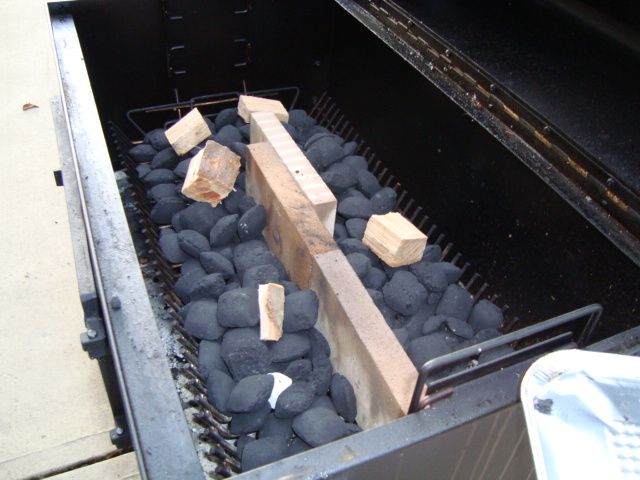 I figured it would take about 6-7 hours to get these big rib slabs done so I set up the CB 940X cooker with some fire bricks in the charcoal grate which will give me a longer fuse burn and loaded it with some Wicked Good brickettes which make a nice longer burn in the grill. I then setup my grates for an indirect cook and used grids to make it a two layer cook to get it all on the cooker. Fired it off and then prepped my ribs while I was waiting for the cooker to get on temp.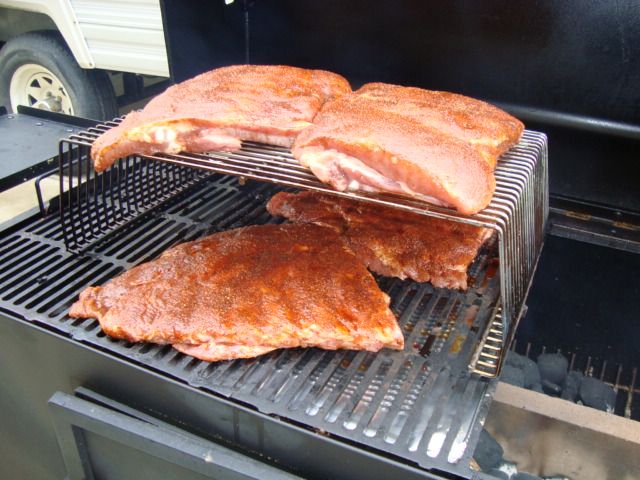 I cut each slab in half and sprinkled on a blend of Smokin' Guns hot rub mixed 50/50 with some Florida Crystals pure cane sugar. I needed some extra sweetener to overpower some of that lousy salt water.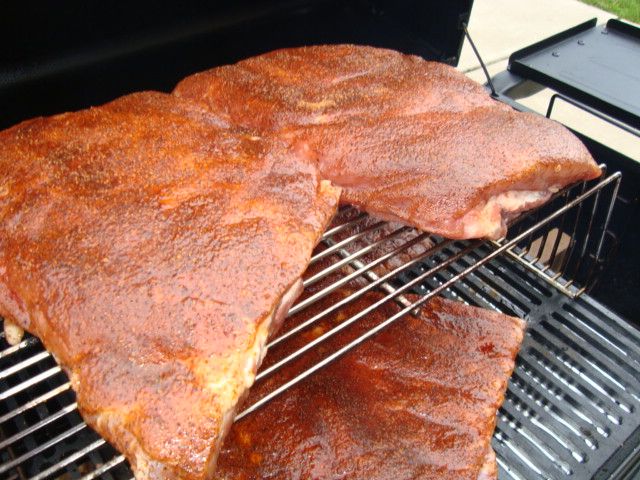 I smoked them with some hickory chunks for about 4 hours and then pulled them off for foiling. In each of the foil boats, I placed about 2 oz of apple juice, some brown sugar, about 1 oz of Agave Nectar, and about an ounce of clover honey. Sealed them up and placed them back on the cooker for about 2 more hours in the heat as I needed some real fall off the bone rib meat for my sandwiches.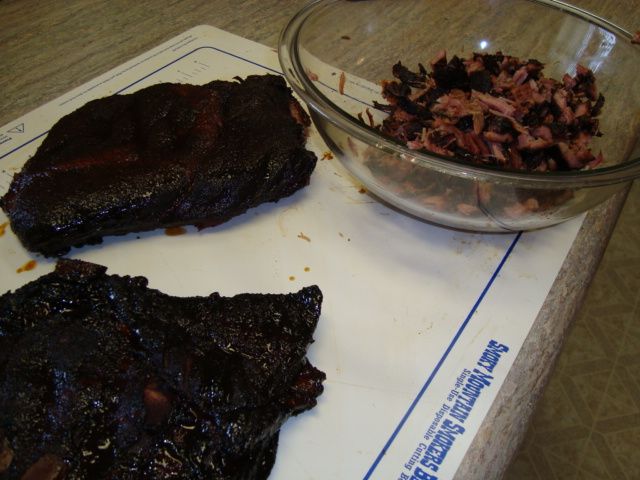 Pulled the ribs off the cooker and removed the foil and then removed all the bones and cartilage from the ribs. I also chopped up some of the larger pieces and placed it in a large bowl.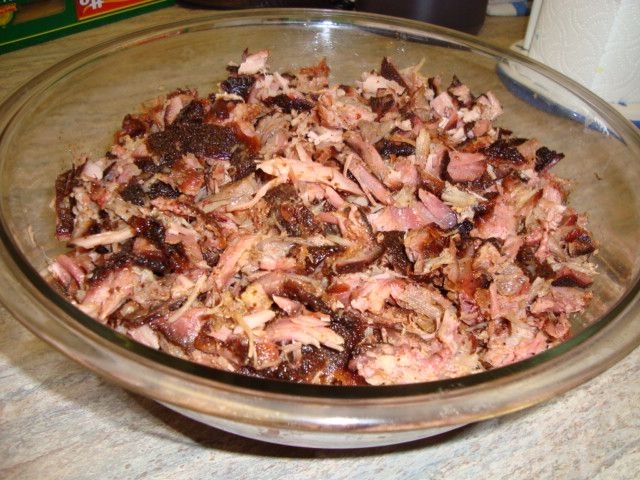 The pulled and chopped meat came out wonderful and not too salty and I put up about half the meat in freezer bags for future use and then made up my sandwiches.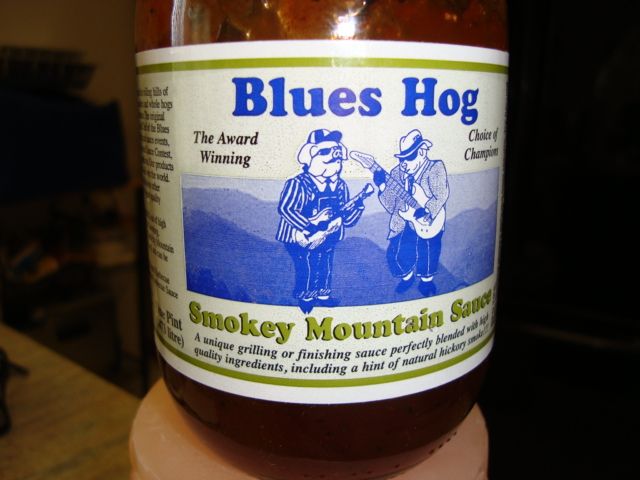 This is a brand new sauce from my friend Bill Arnold and his Blues Hog company and is "Killer". It is called Smokey Mountain Sauce and I used it on my rib meat before I placed it on a sandwich.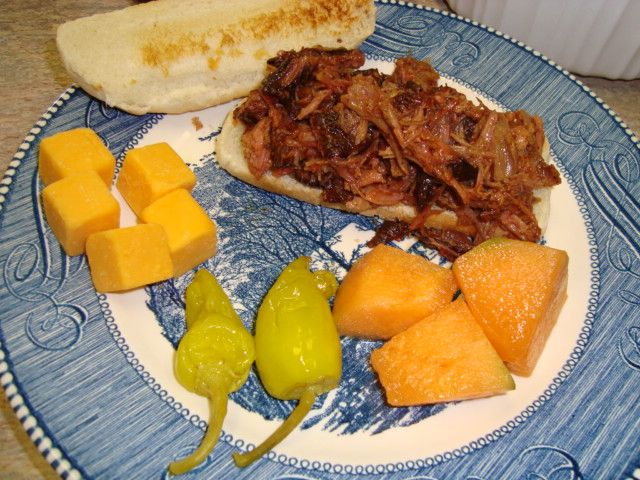 I placed a big pile of the meat on a hotdog bun and then added some cheese chunks, some fruit, and some peppers.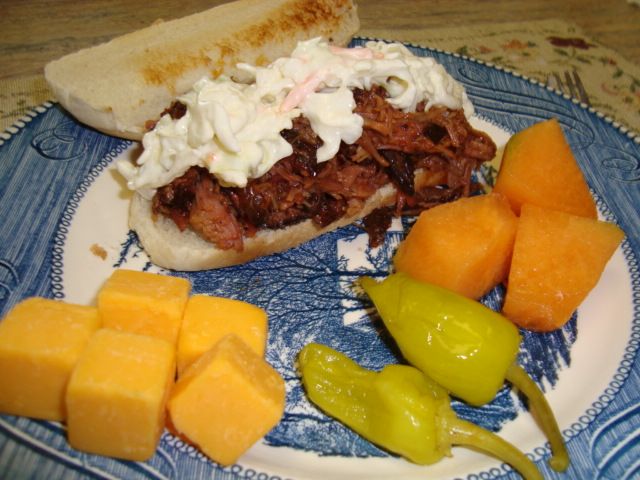 I then added my slaw....shaaaaazam, now that is a sandwich!