I developed this recipe because I am a lazy cook and wanted a simple to fix whole breakfast meal casserole for our Saturday morning contest cooks. I also wanted to be able to fix it on say Wednesday evening and then bake it on the following Saturday morning. Here is what I came up with and it is very very good and super simple to make.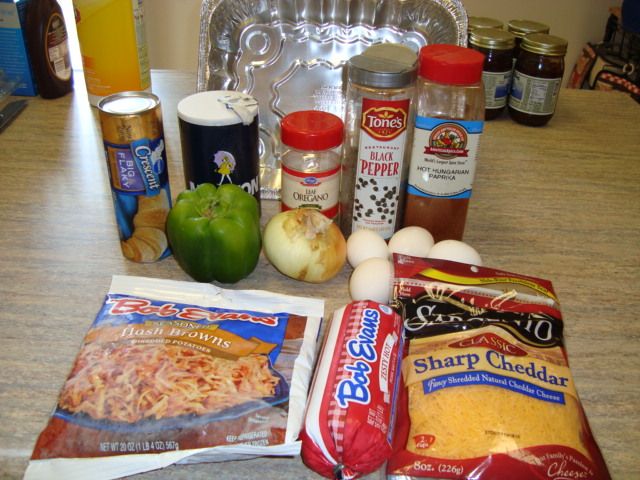 Ingredients:
16 oz tube of Bob Evans Zesty Hot Sausage
Bout 1-1/2 cups (6oz) of frozen hash brown potatoes
Bout 1/2 cup chopped onions
bout 1/2 cup chopped bell pepper
5 large eggs
Bout 2 cups of shredded Cheddar cheese (I use the sharp)
1 tsp salt
1 tsp black pepper
1 tsp leaf oregano
1 can Crescent rolls
1 Nine by Nine tin foil poultry pan
Pam for spraying the pan
Paprika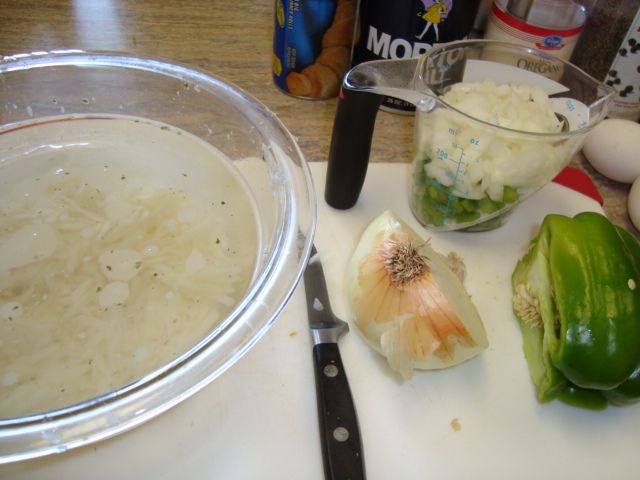 Run some hot water into a bowl and toss the hash browns in there to thaw out.
Chop up the onions and bell peppers and place them into an oiled cast iron skillet that will fit your cooker.
Cook them about 6-7 minutes and then add the sausage. Brown it well and pour off the grease.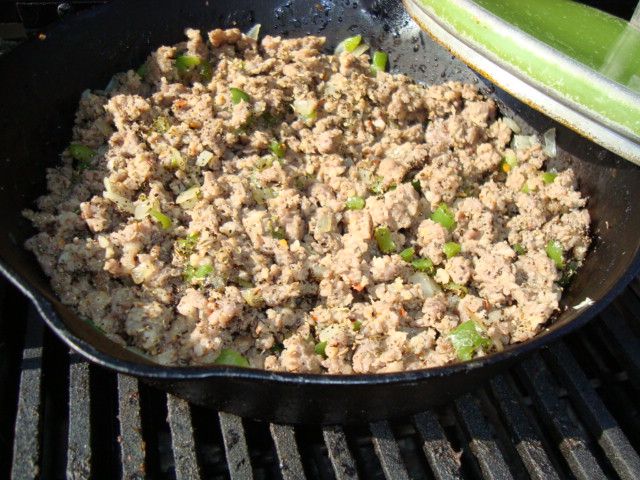 Add the 3 spices and mix it up.
Select a sealed container that is large enough and will fit in your cooler.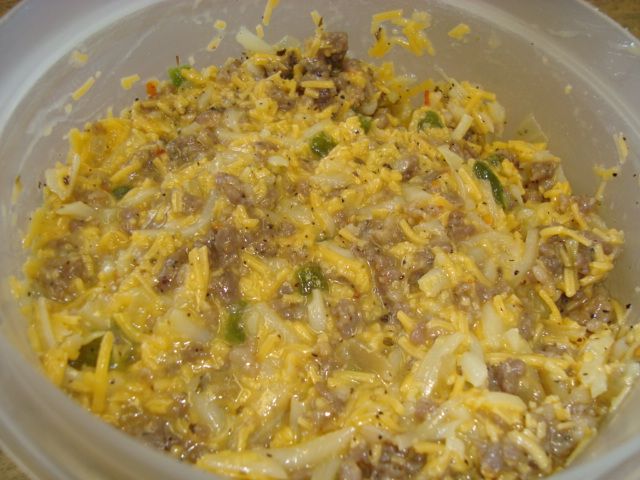 Break the 5 eggs into the container and mix them up. Pour the sausage mix into the container, strain the hash browns thru a colander and place them into the container, add the 2 cups of Cheddar and then mix it all up well.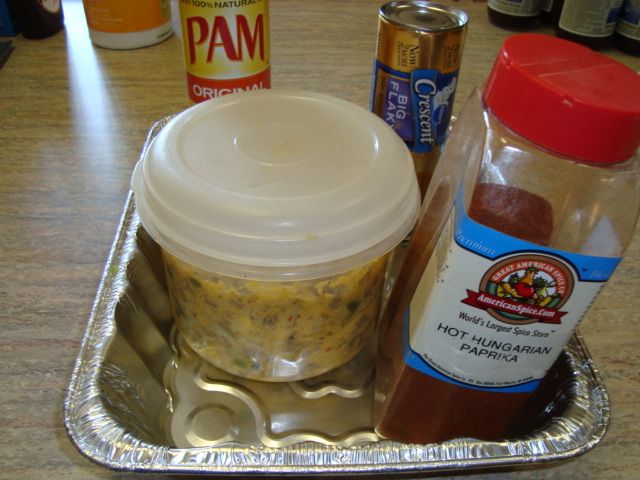 Now if you need to cook at a later date... you can place this mixture and the can of rolls in the cooler and you are all ready to go as it just takes a few minutes to finish it from here.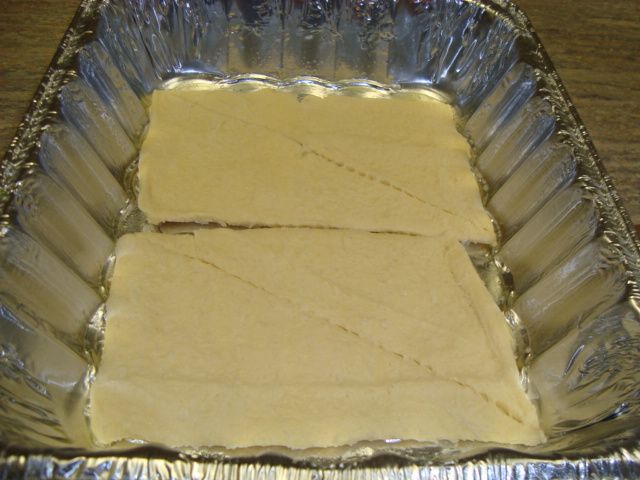 Pam the poultry pan and place half (4) of the Crescent rolls on the bottom of the pan.
Spoon out the mixture and spread it evenly on the bottom of the pan on top of the rolls.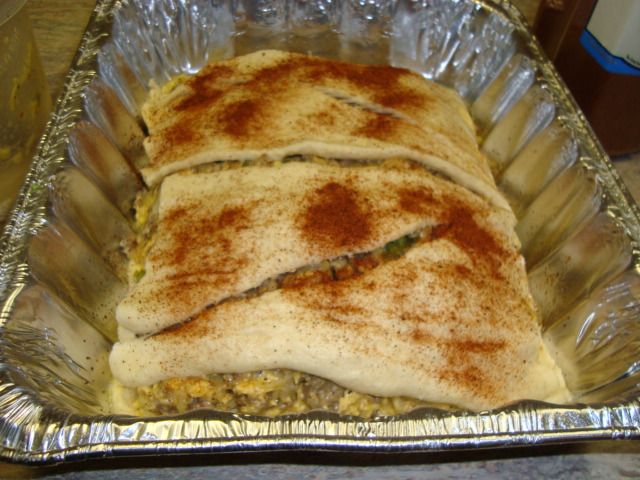 Place the last half of the Crescent rolls over the top of the mixture and then sprinkle on some paprika.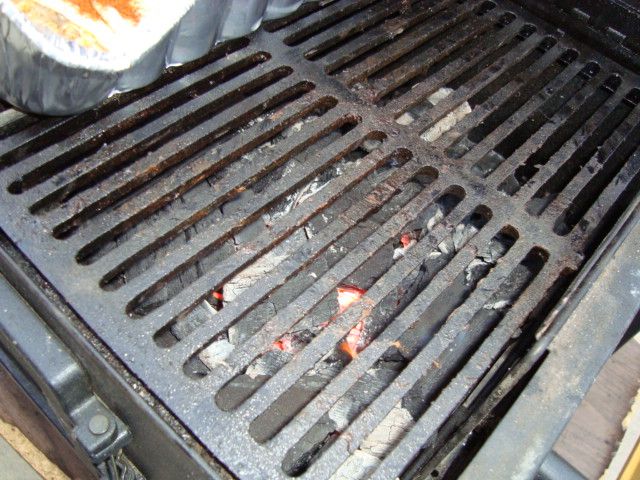 Fired up the CB500X with some of that great Ozark Oak lump charcoal and brought it up to around 350 degrees for my baking. I have it setup for an indirect cook or bake with the charcoal on the right half of the cooker.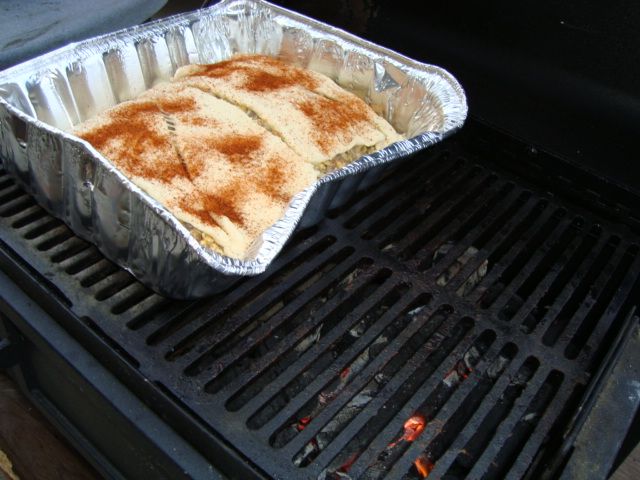 I had to bend up the pan a little to get it to fit as I didn't have the correct size pan.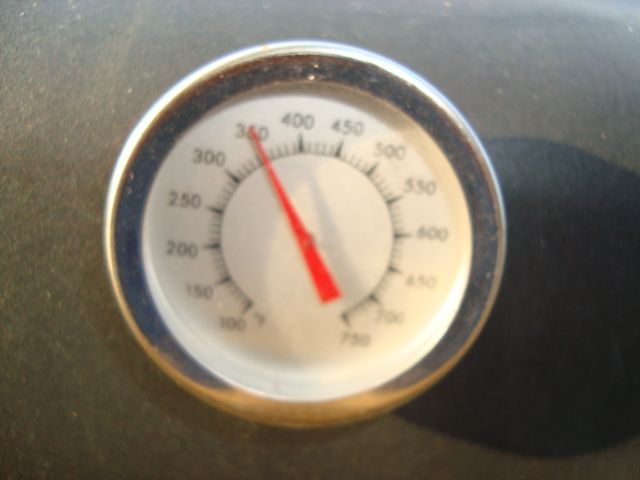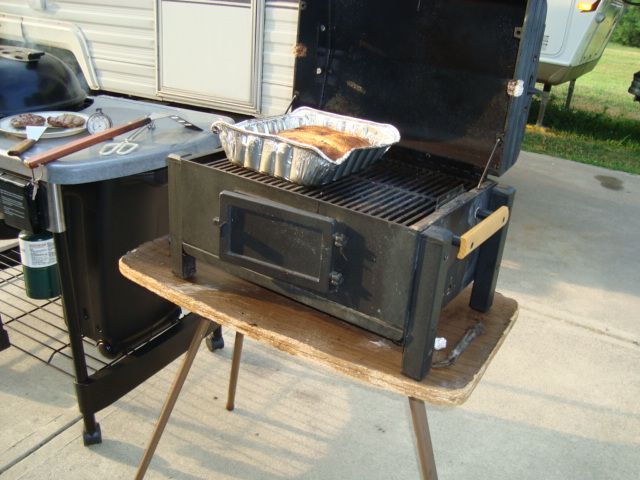 I just let the little cooker do its thing for about an hour or until the internal of my treat was at 165 degrees and then took it off the cooker.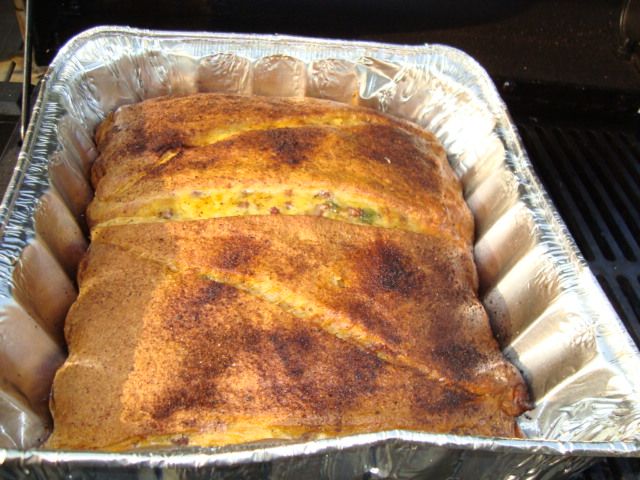 Looking good coming off the cooker.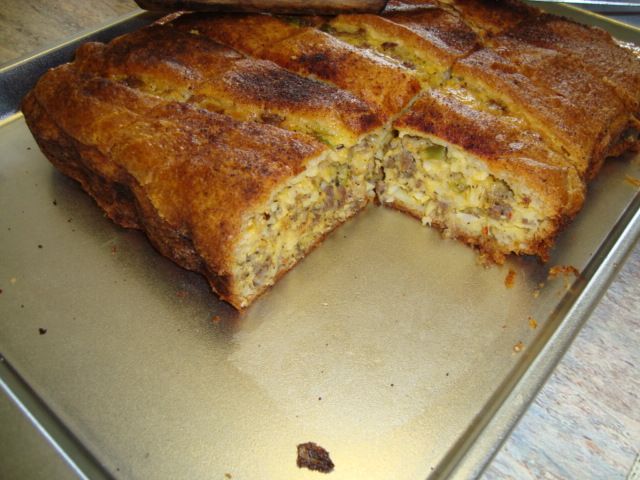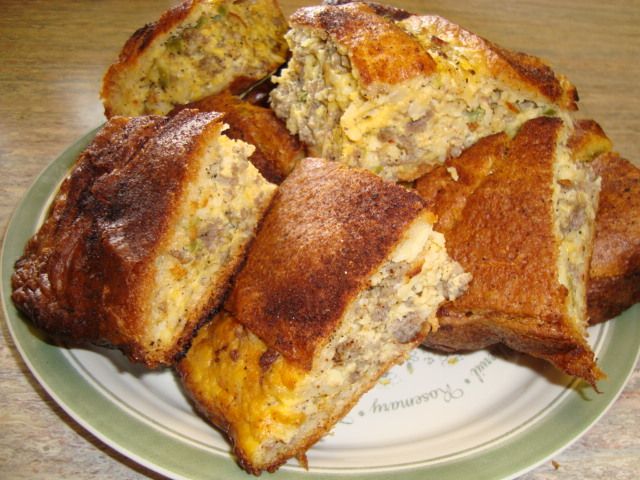 I cut the casserole into 9 servings.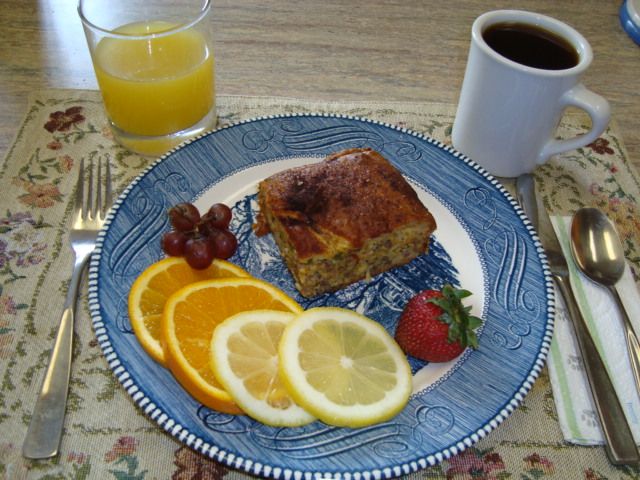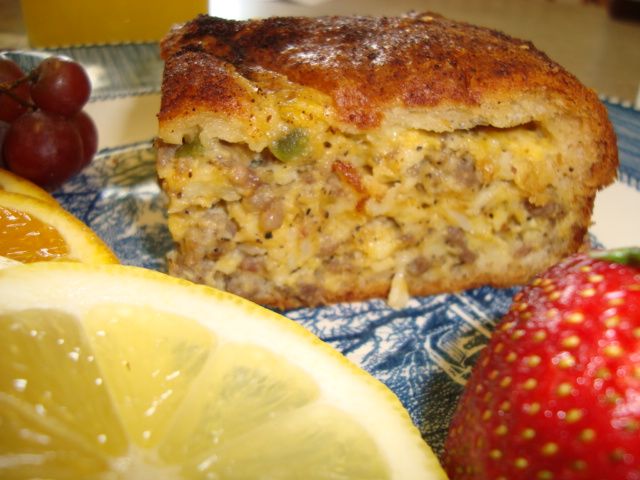 Served it up.