I needed to cook up a couple of steaks and decided to do them on my Weber Performer and with all that extra room, I needed something else to cook and just loaded it up with some slab potatoes.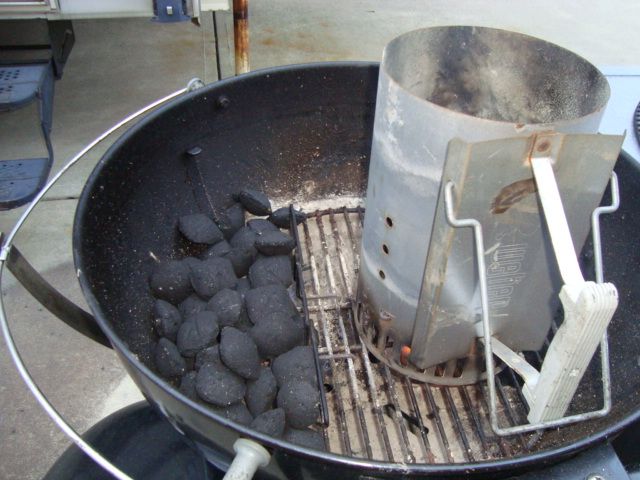 I set the cooker up for both direct and indirect cooking.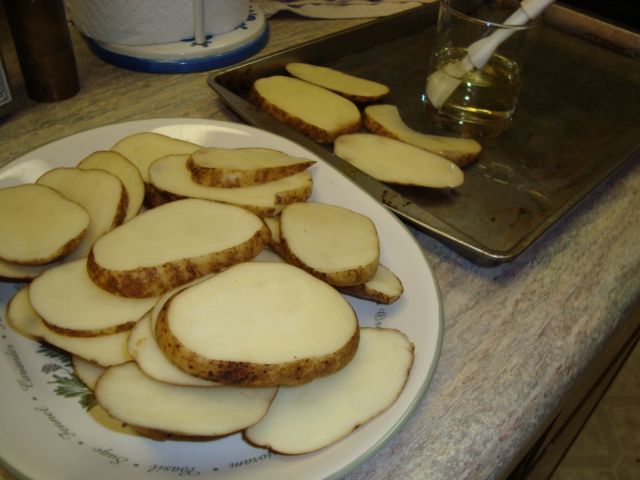 I sliced my pots lengthwise and brushed on some peanut oil.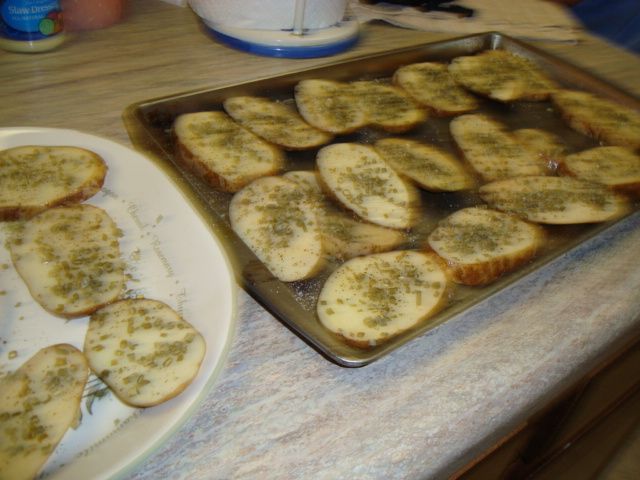 I sprinkled on some dried herbs along with some salt and fresh cracked black pepper and got them ready for the cooker. There are many herbs and spices that are good on the pots including thyme, rosemary, basil, chives, dill, oregano, dried onions, garlic salt, garlic powder, to name a few. I also like to sprinkle on some parmesan cheese just before they come off of the cooker. Just pick out a couple of things that you like and put them on your slab potatoes.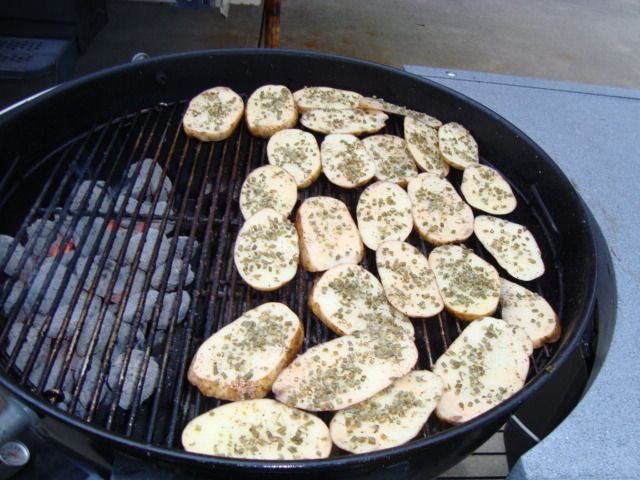 I place the potatoes on the indirect side of the cooker and do not add any smoke wood as my good all wood charcoal give the pots a great flavor.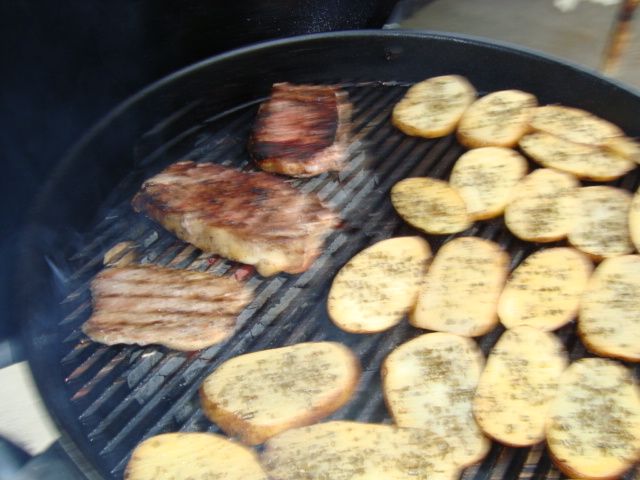 A picture a little later into the cook as I did the steaks on the direct side of the cooker.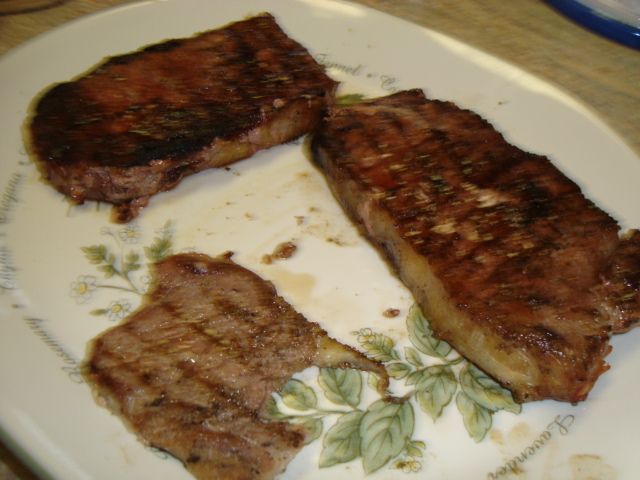 Some rib-eyes done on the plate.
My slab potatoes.
These slab potatoes freeze well and nuke well so we try to keep them on hand for a quick treat especially with steak and burgers.