This is one great dish and we do it often on our cookers and grills. I start out with a couple of nice Bell & Evans clean and non-injected whole chickens. I butterfly them by cutting the back out of the chickens and then breaking the breast bone so they will lay flat. In this crazy pc world, they now call it spatchcocking.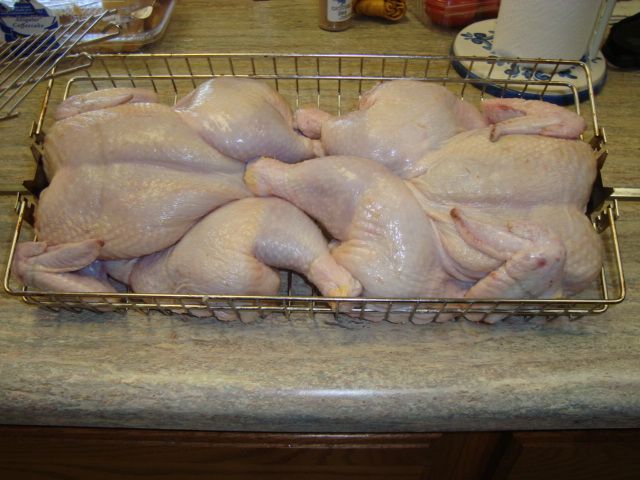 I arrange them in my spinner cage for cooking.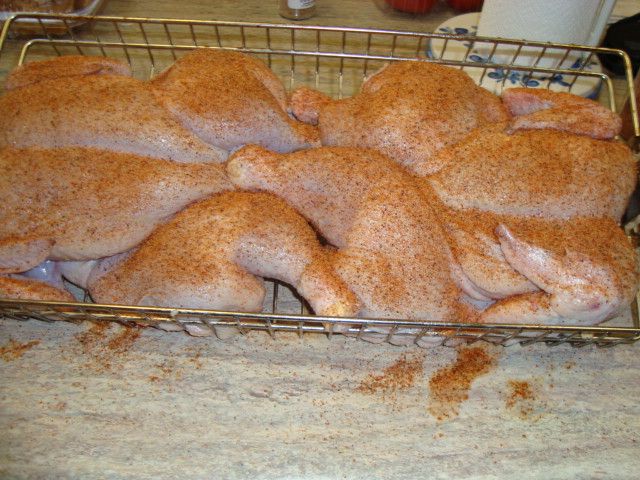 I sprinkle on a medium dose of Smokin' Guns hot rub to both sides of the whole chickens.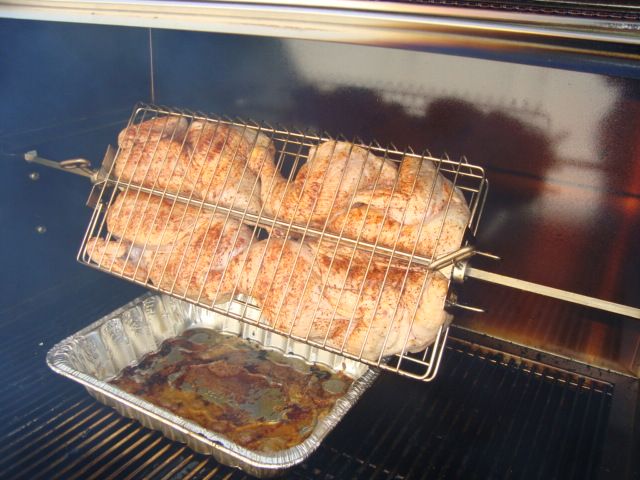 Brought the cooker up to temp using Ozark Oak lump with some hickory chunks for the smoke wood. I then loaded my two butterflied whole chickens into my Gourmet.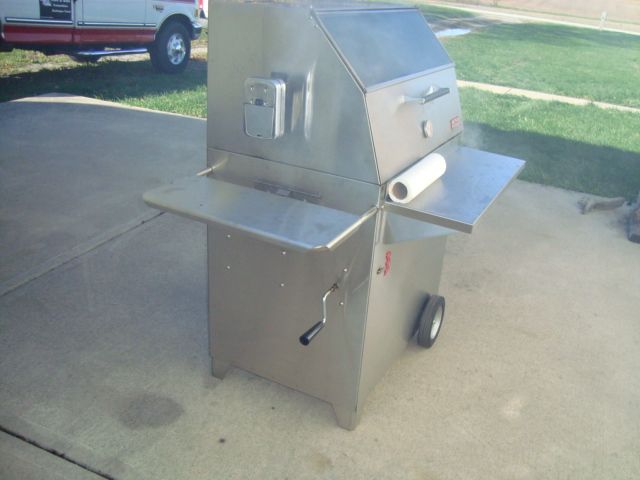 I got it all spinning and smoking on the cooker.
In a little over an hour, things were looking good.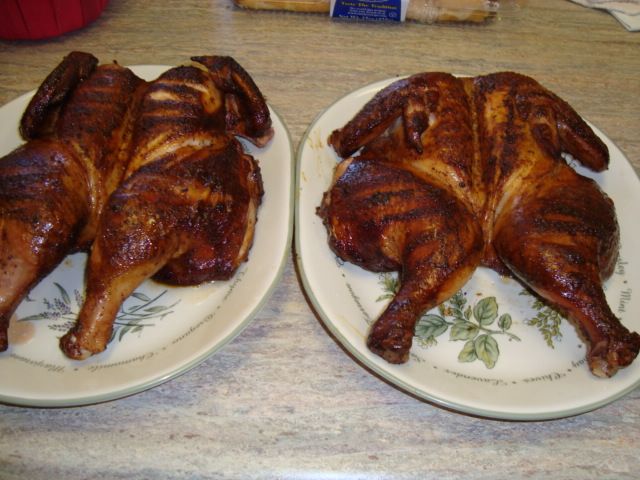 Took the meat off of the cooker as it was looking great.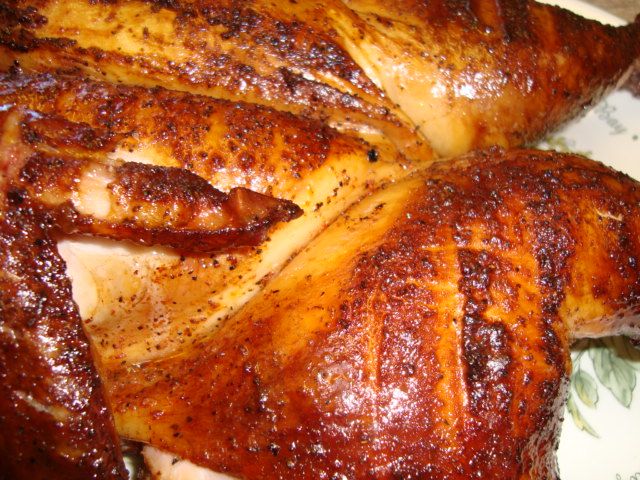 Now that is a pretty piece of chicken.
The chicken is spun so now we will "kick it".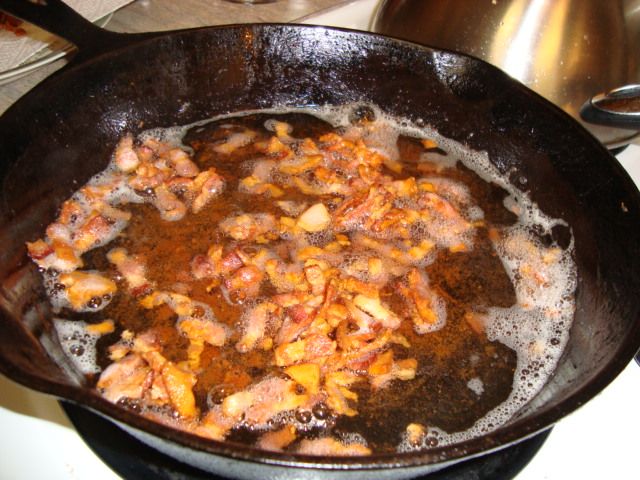 I take one pound of bacon and cut it up into about 3/4" pieces and place it into a skillet. Cook it until is about crisp and strain the grease off and set aside. I then cut up about 4 hot peppers into small pieces and this time I used two Jalapeno and two hot banana peppers.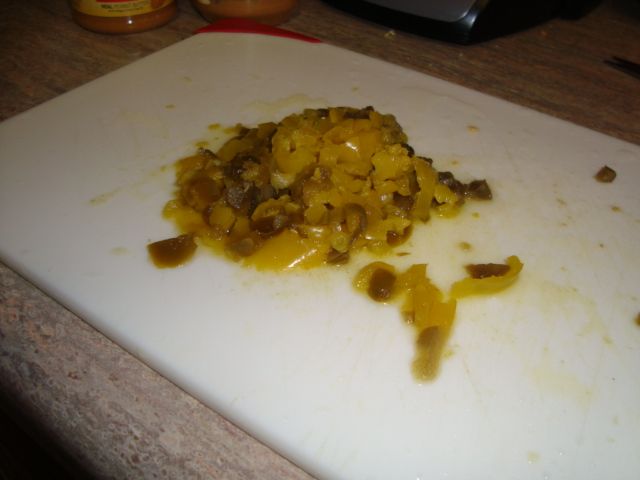 Hot peppers ready for my treat.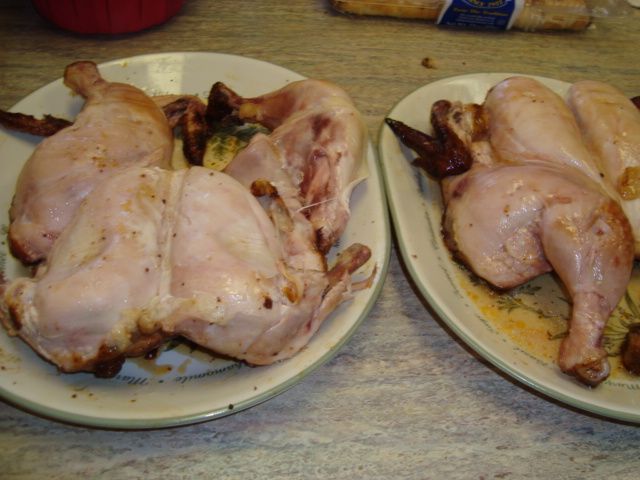 Next step is to pull all the skin off of the chicken.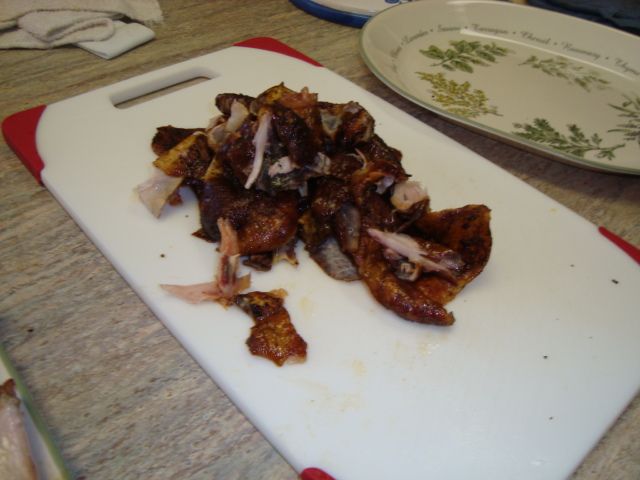 Cut this skin up into small pieces.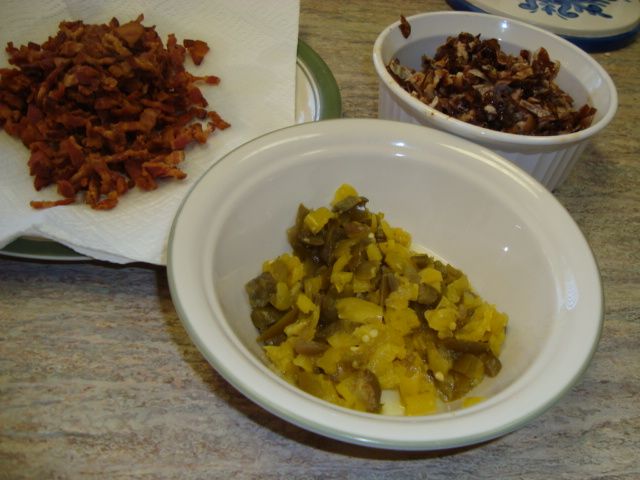 Load the chicken skin into the bacon grease and cook it a little while and then add the peppers and cook them a little while and add the bacon. Strain off the grease again and it is ready to use.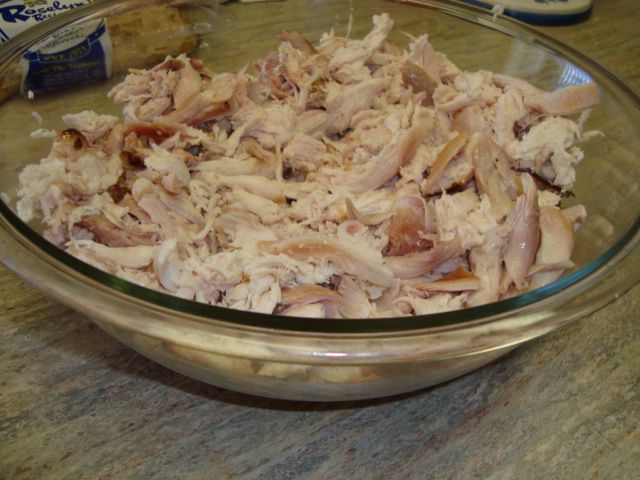 Pull your chicken and place it into a bowl.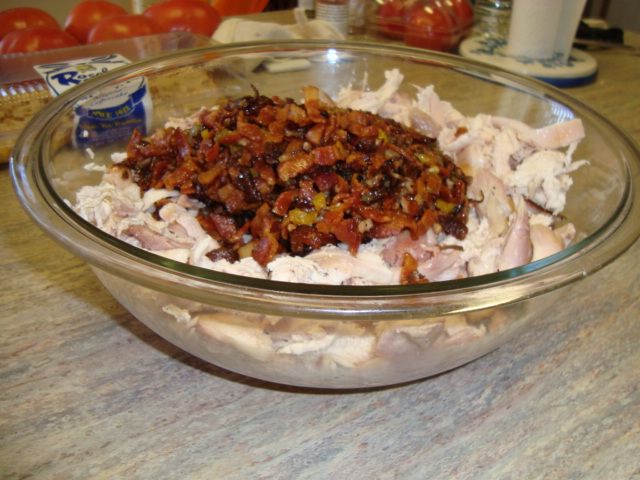 Add your "kickin" mixture.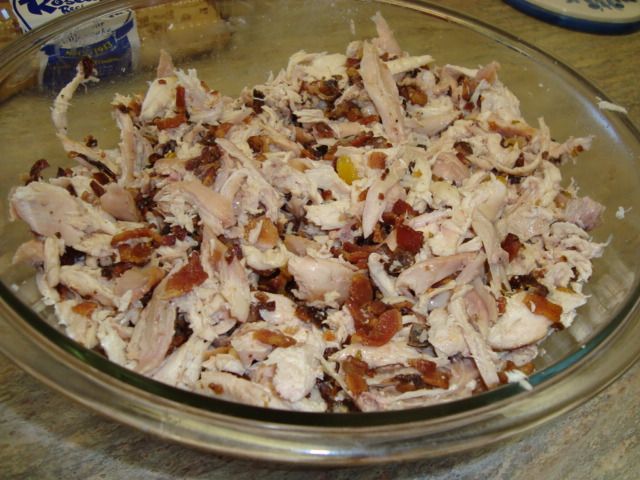 Stir it all up and it is ready for the Slyder buns. You now have spun and kickin chicken which is real good for a number of treats.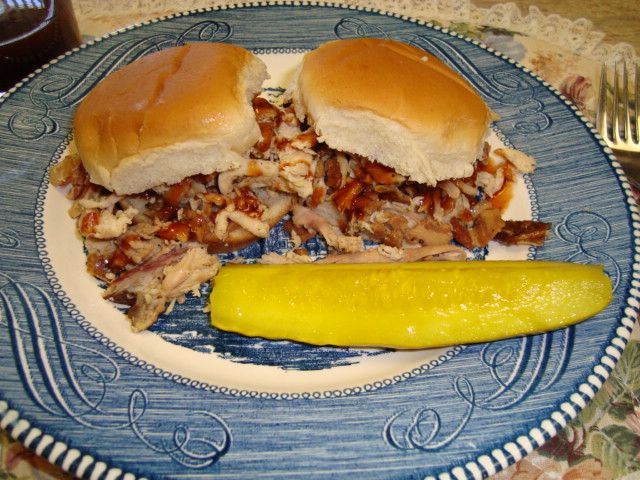 How about a couple of my spun and kicked up pulled chicken Slyders?
As with most of my charcoal cooking, I always do some hot wings.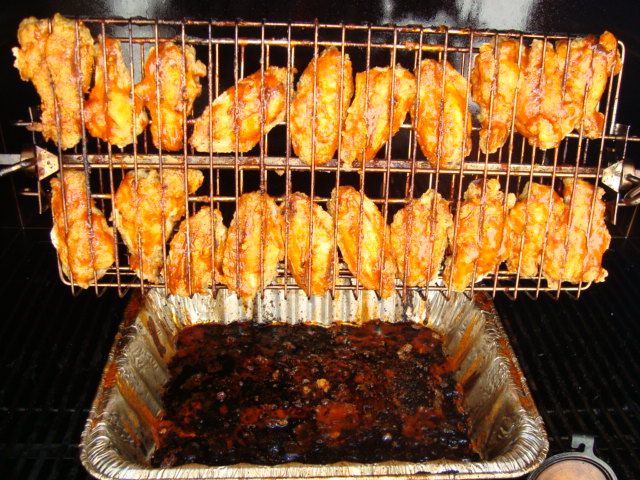 Hot wings on the rotisserie are great.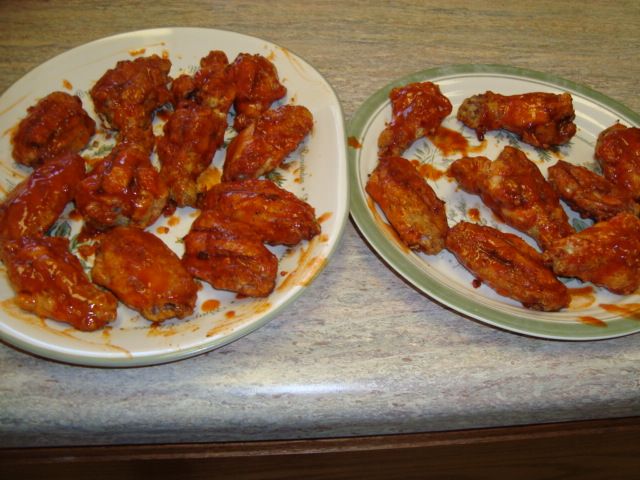 Good Stuff!