I have used this old recipe for over 50 years and it is the best stew recipe I have ever tasted. This stew goes by several names but the most well known are 5 Hour Stew and Tavern Stew. It is easy to make and can be changed to suit about anyones taste.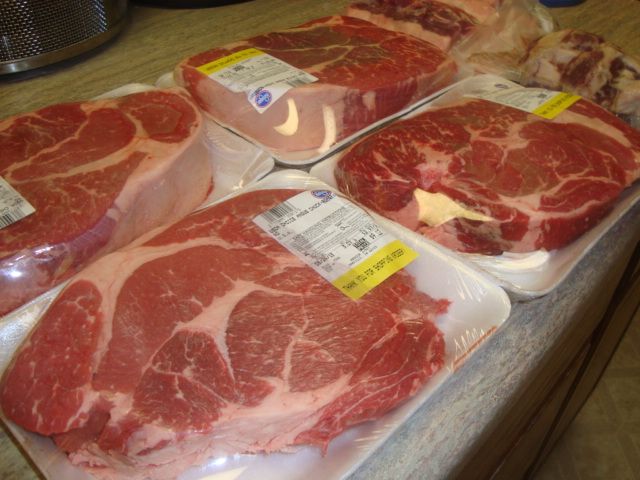 It calls for beef stew meat and I always cut my own so I like to use a thick chuck roast for my meat.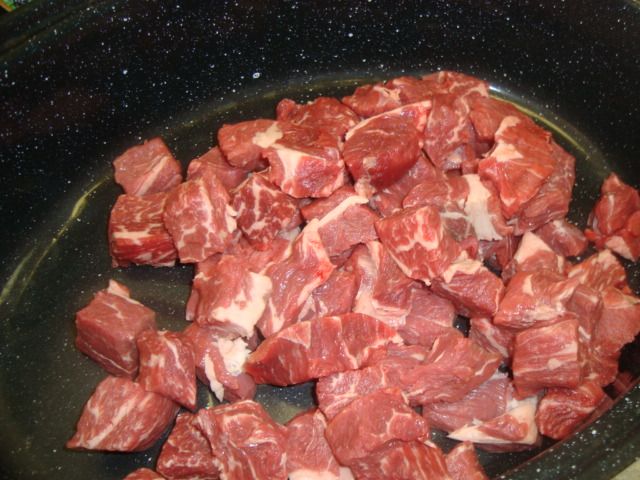 A fellow can cut it up into the size he wants and in my case, about 1-1/4 to 1-1/2 " squares.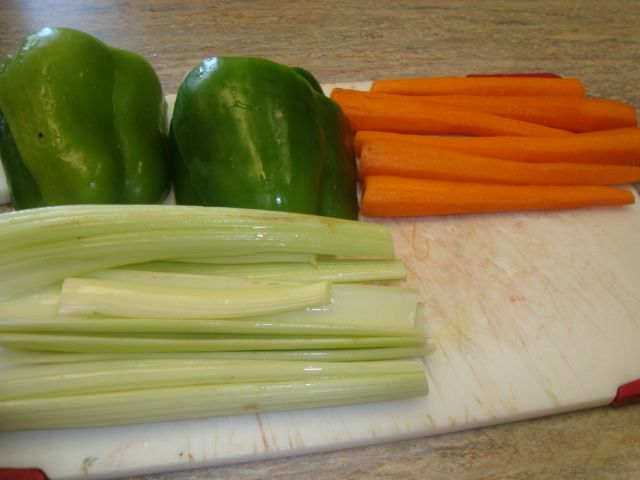 Then I get some celery, carrots, green bell pepper, onions, potatoes, and hot peppers all processed for my stew. You can leave out the peppers if you don't like the hotter stew.
All of the above is placed into a large Dutch oven for the cook.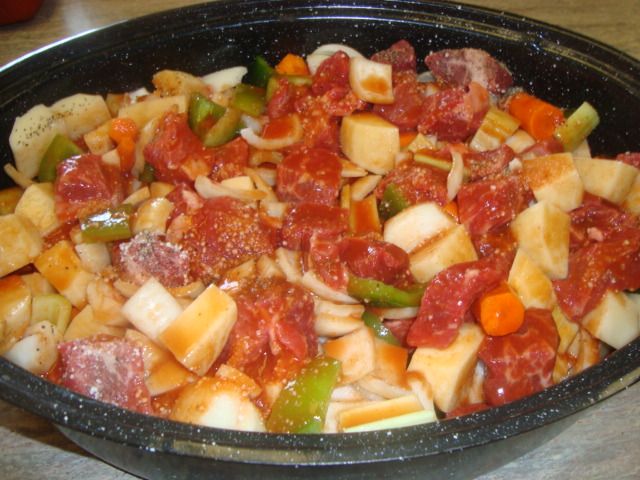 I then add my spices and juice over the mixture and it is ready for the oven.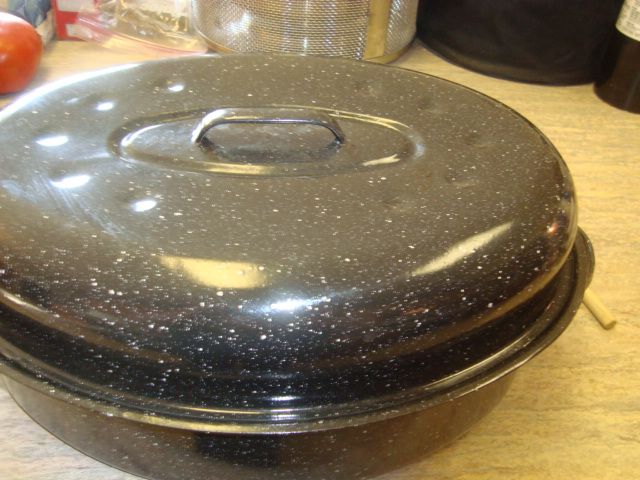 Put the lid on and place it into a 250 degree oven or smoker/cooker for about 5 hours.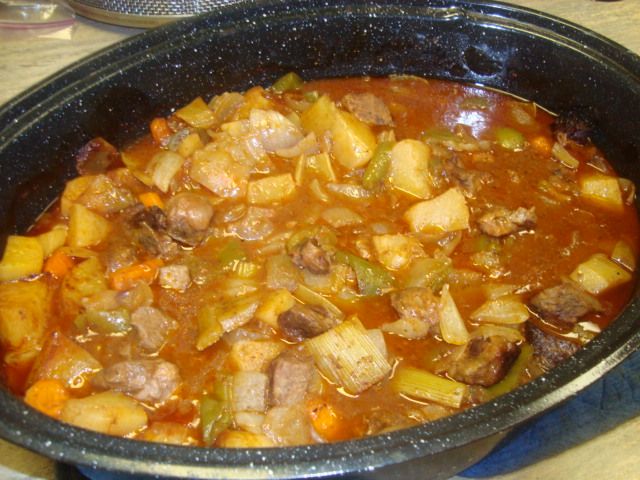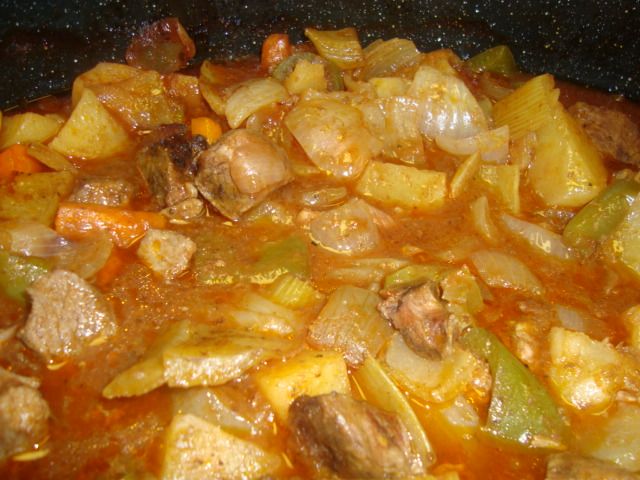 Looking good coming out of the oven.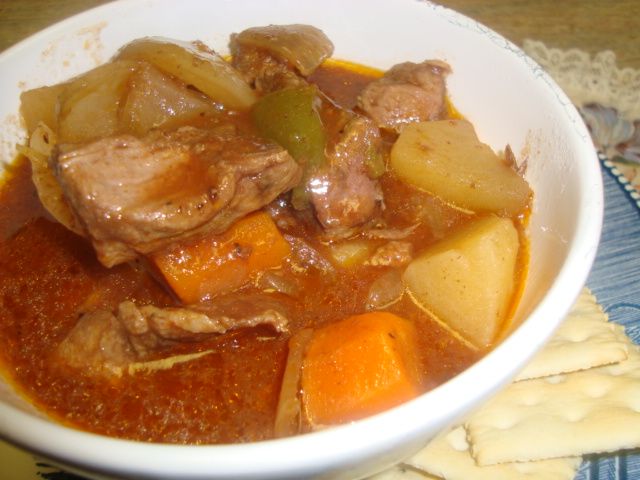 As served...

Ok, here is the basic recipe and the method of doing this stew.

2 lbs beef stew meat
4-6 carrots sliced or chopped
4-6 potatoes cut into quarters or smaller
1 cup sliced celery
1 green bell pepper diced
1 or 2 medium onions chopped

Combine all of the above in a Dutch oven and for the hotter version be sure to include the hot peppers.

The next step and be sure to follow these directions.

3 TBL tapioca
1-1/2 tsp salt
1 tsp black pepper
1 TBL sugar

Sprinkle these items over the top of the stew but DO NOT MIX.

Pour in 12 oz or if you like more juice use 24 oz of V8 vegetable juice over the mixture but again, DO NOT MIX.

Cover and bake in a 250 degree oven for 5 hours and again DO NOT MIX or even raise the lid on the Dutch oven until its done.

Now, here are some of the things I do different from the basic recipe.

I usually always make a double batch.
I usually add some extra meat in my stew
I usually use some hot peppers in my stew.
I like more celery and green bell pepper in mine so I add that.
I use the hot V8 juice and usually about 48 oz in my larger batches

I usually bake mine at about 275 degrees and for about 6 hours to get my larger amount done.

Anyway, make it with what you like but do be sure to follow the basic directions.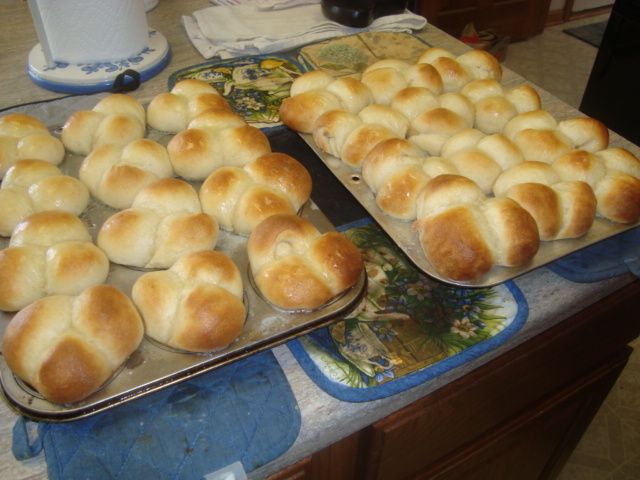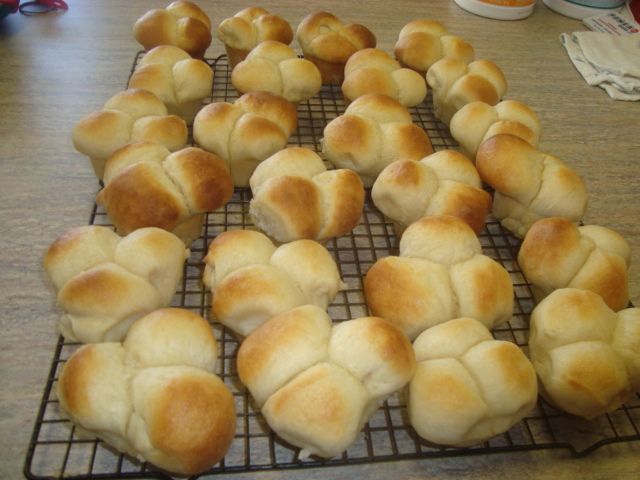 These are Aunt Lenora's yeast rolls from Bernard Clayton's New Complete Book of Breads. This is a multi-year winning Indiana State Fair recipe and are just about the best rolls a fellow can make.