This cook was done on my Green Mountain Davy Crockett tailgater pellet grill and came out great. I almost always brine my poultry and I wanted to try something new this year without brining and this worked out great.
After washing and trimming up my 14 pound turkey, I injected it with Scottie's Creole Butter and then used my no-burn rub on the outside of the bird.
Scottie's Creole Butter Injection
1 can of beer
1 pound of butter
1 TBL of your favorite rub
1 TBL paprika
1 TBL freshly ground white pepper
1 TBL sea salt
1 TBL garlic powder
1 TBL onion powder
1 TBL dry mustard
1 TBL freshly and finely ground black pepper
1 tsp cayenne pepper
Melt the butter in a saucepan, add the beer and spices, mix well, cool off and inject.
I injected the bird then rubbed it with my no-burn rub the day before the cook. I also stuffed the cavity with some veggies and fruit.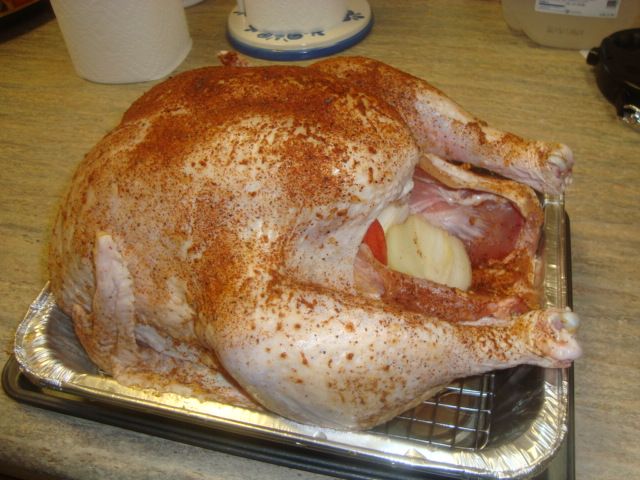 Ready to go on the cooker.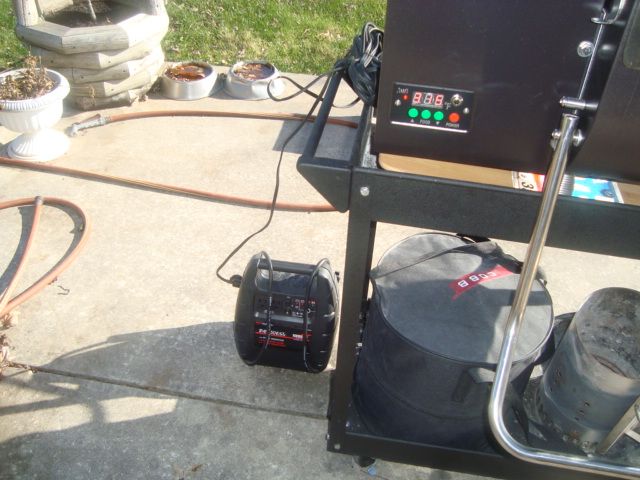 Rolled the cooker around to my cooking patio and fired it up using my jump starter for my power. Cold morning at 26 degrees with some frost on the pumpkin. I set the starting temp to 180 degrees to create a little more smoke on the first hour.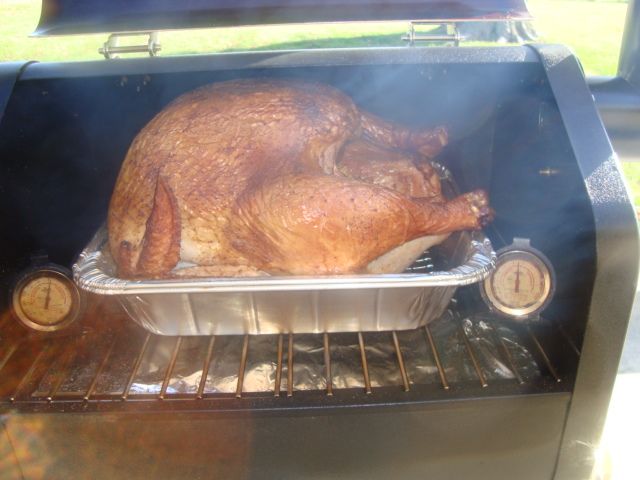 Loaded up the turkey and let is smoke for about an hour then I raised the temp to 325 degrees to finish the cook. This 14 pound turkey almost filled up the whole cooker but I figured I could do some sides along with it using bread pans for my baking. With the turkey on the grill, I just had enough room for one bread pan at a time.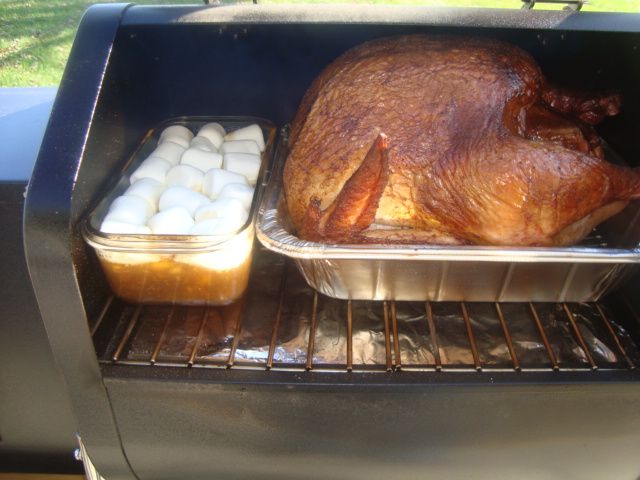 Later into the cook, I loaded my candied sweet potatoes in my bread pan into the cooker. These will bake about 40-45 minutes and I figured that is about the time the turkey will be done.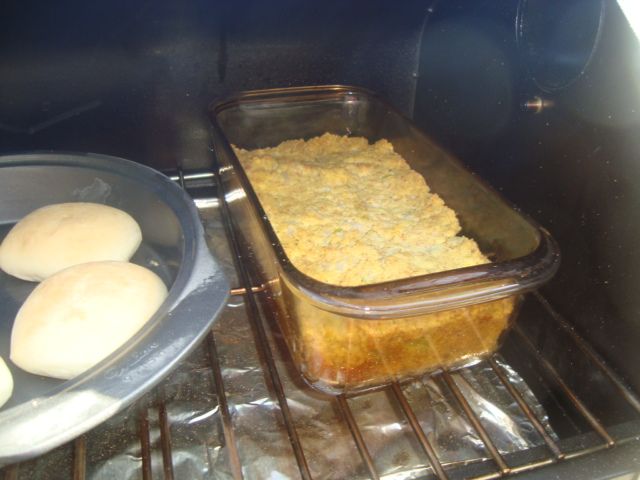 When the yams and the turkey came off, I tented the turkey and then loaded my cornbread dressing in a bread pan and then some yeast rolls in a pie pan into the cooker.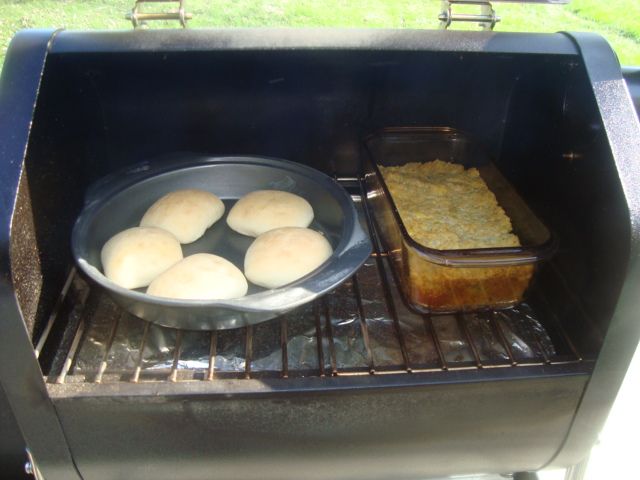 These two items just had to be heated up so this didn't take very long to get them ready.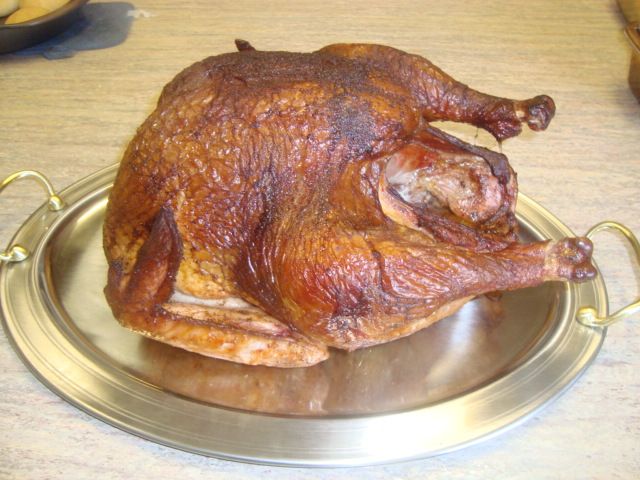 The turkey looked pretty good coming off of the cooker.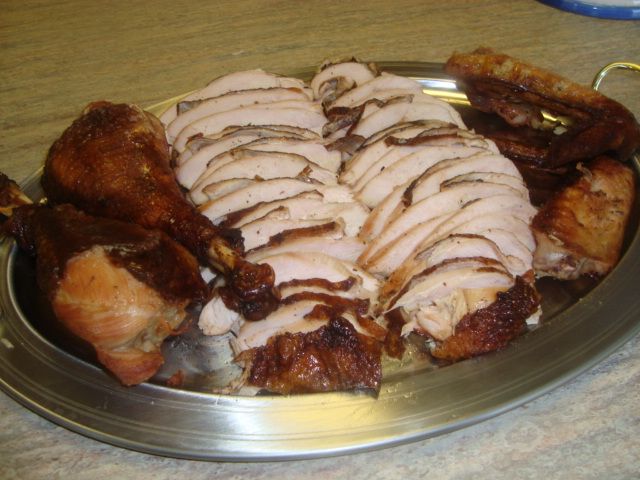 I then prepped the meat for the table.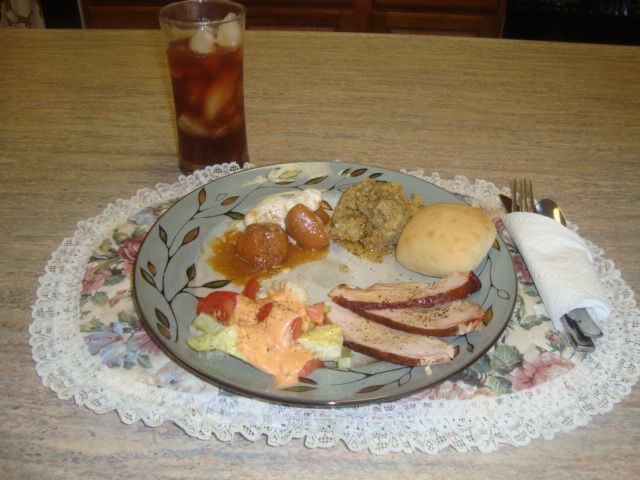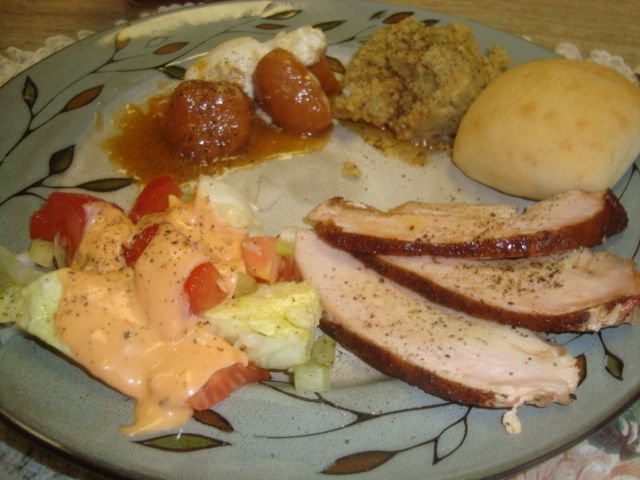 I will do this recipe again as it was very good and simple to do.