I was prepping some pork loin into some roasts and chops and decided to do a couple of good old Indiana Tavern Tenderloins. I was raised on this treat.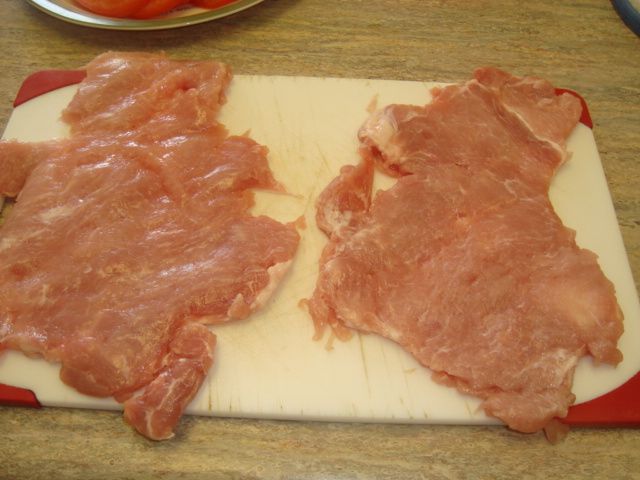 I cut a couple of 3/4 pound slices off the whole loin and placed them into a one gallon zip-lock bag and then pounded them out and they were ready to be breaded.

I then rolled them around in some flour and then into my egg wash. Next step was to roll them again in some bread crumbs. Next step was to deep fry them in a large skillet in very hot lard for about 2-3 minutes.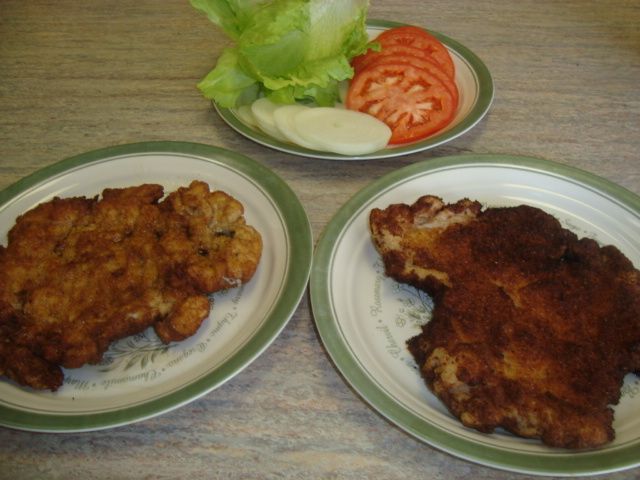 Looking good just out of the hot skillet.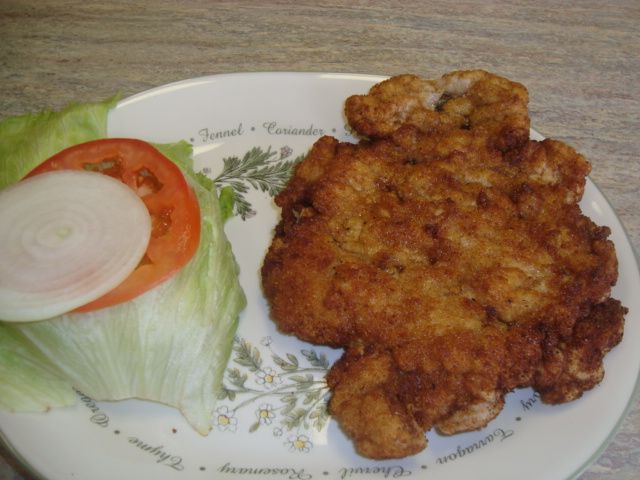 Loaded one big tenderloin up on a large bun half. I spread some mayo on the other bun half and added my lettuce, tomato, and onion.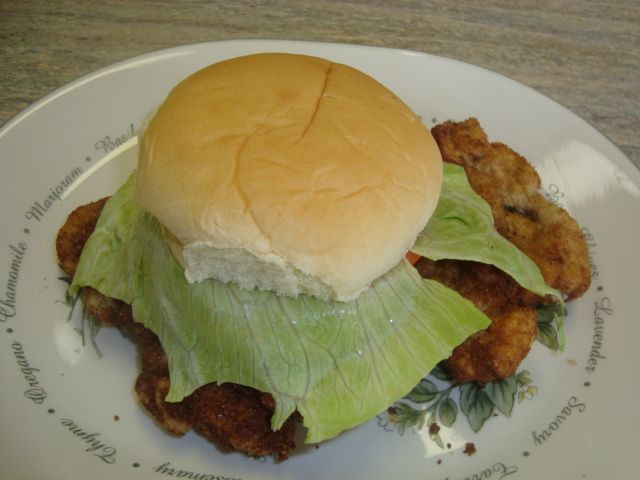 Oh my...that is some good stuff. I will be well lubricated today!