This cook was a complete meal on my GMG Daniel Boone pellet cooker and was done on a cold Winter morning a few days ago. It utilized my raised grid setup and also a welding blanket. The ambient temperature at the start of the cook was at 18 degrees.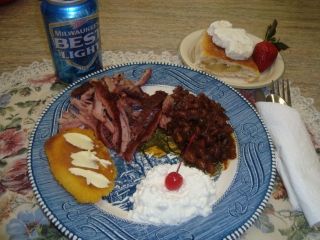 The meal consisted of some pulled, cut, and shredded rib meat, some of Rick Salmon's Pit Beans, a buttered piece of fried cornbread, and a fried apple pie with some ice cream for dessert. I also added a dip of cottage cheese for my salad.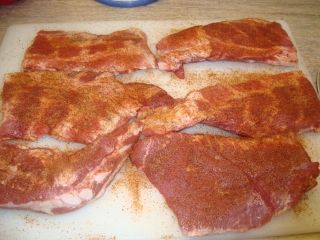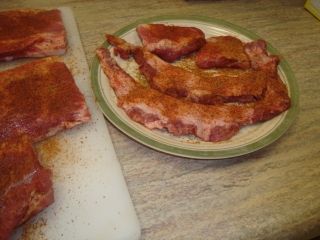 I sometimes use those real large Kroger "Bronto spare ribs which weigh about 4-1/2 to 5-1/2 pounds per slab. I usually cut them down to St. Louis cut and this leaves me with about half of each slab in rib tips. I throw them in the freezer and when I get enough, I usually use them in my sausage, cook them up in rib tips, or make my pulled rib meat as I have done on this cook.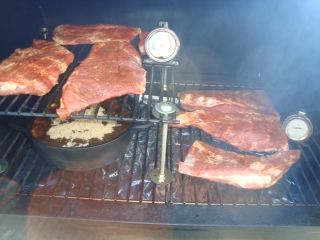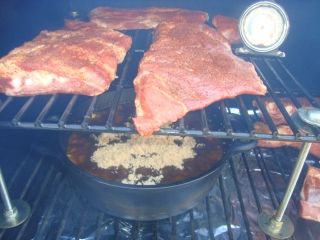 I prepped the rib tips with a good rub and then made up my pit beans in a black iron pot. I placed the rib tips in the cooker with some of them on a raised grid over my beans for additional flavor to this fine side dish. The drippings off of the ribs really compliment the beans.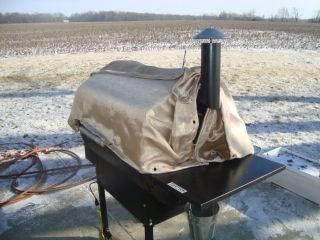 Was a cold morning with a light wind so the welding blanket will help with the cook.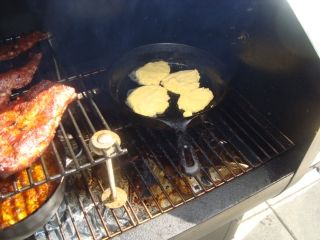 Later in the cook I added a black iron skillet and started my fried cornbread.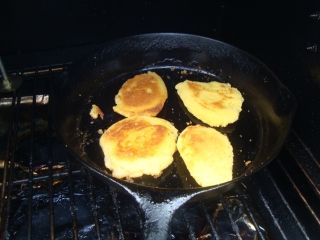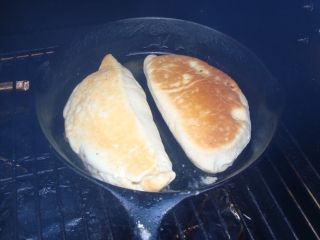 After the fried cornbread was done, next up in the skillet was my fried apple pies.

These are the results of this cook.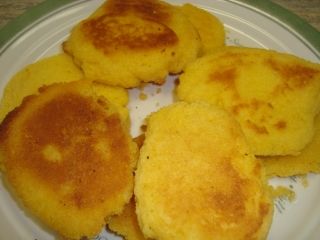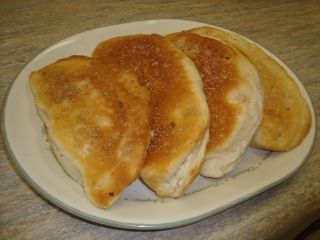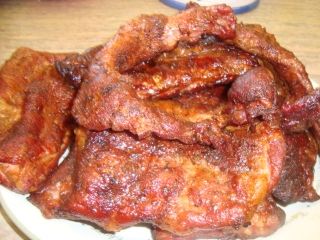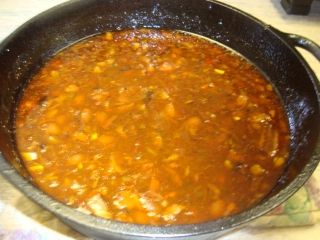 I then shredded up the rib meat.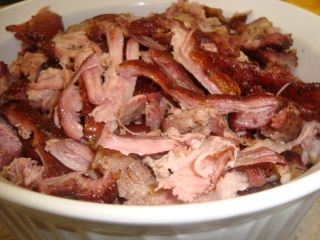 As plated.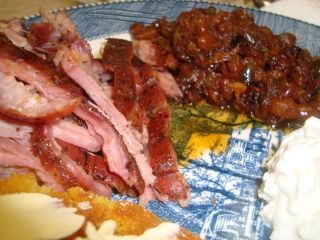 I added some ice cream to my fried apple pie.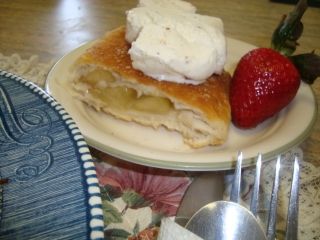 Again, it was one nice meal off of my Daniel Boone pellet cooker.