I started with a 4.78 pound chub of all beef bologna for this treat.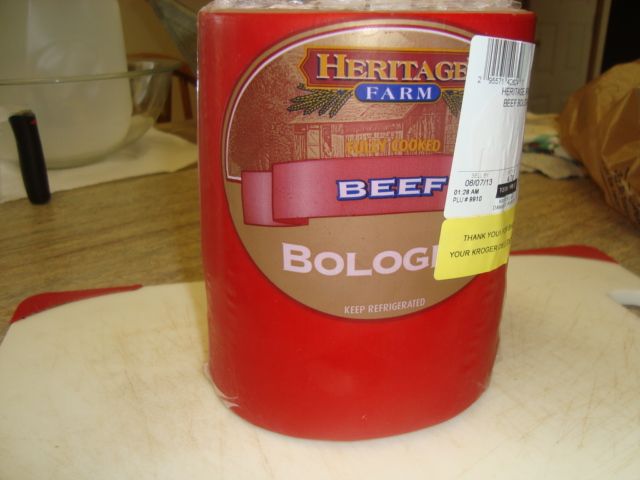 Next step was to remove all the wrappers.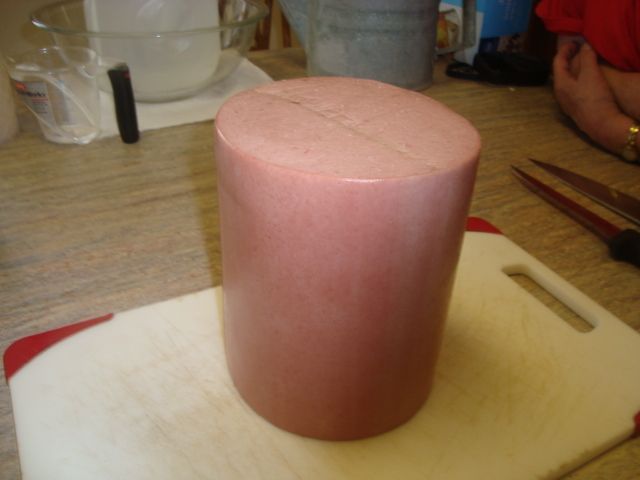 I then quartered the chub to increase my surface area for the smoke.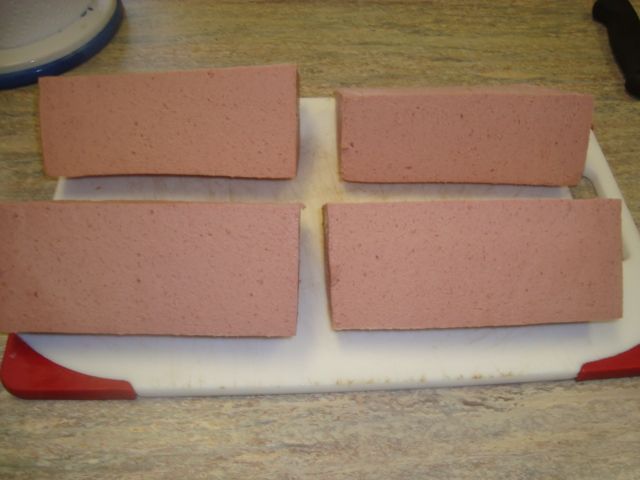 I scored the surface area and added some SGH rub and it was ready to go on the cooker.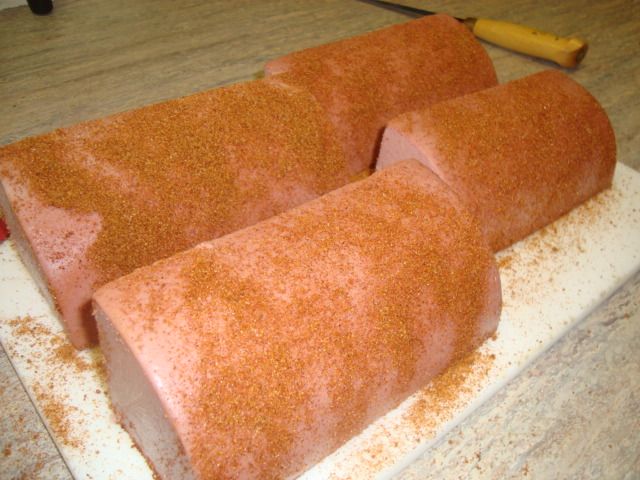 I fired up the Green Mountain cooker and set the temp to 150 degrees as at this very low temp I can get some smoke without a bunch of heat. The bologna is ready to eat as it is and by smoking at a higher temp will only dry it out. Fwiw, it is really better to just smoke it like you do cheese using no heat at all. Anyway, I had some other items ready for the cooker so I added the bologna.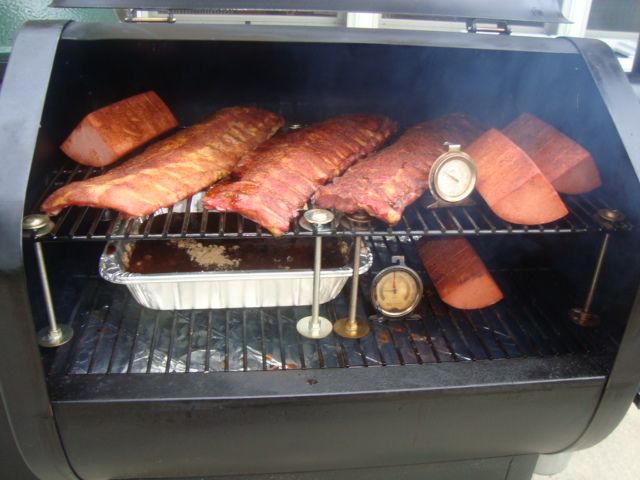 I smoked the quarters about 100 minutes and pulled them off the cooker.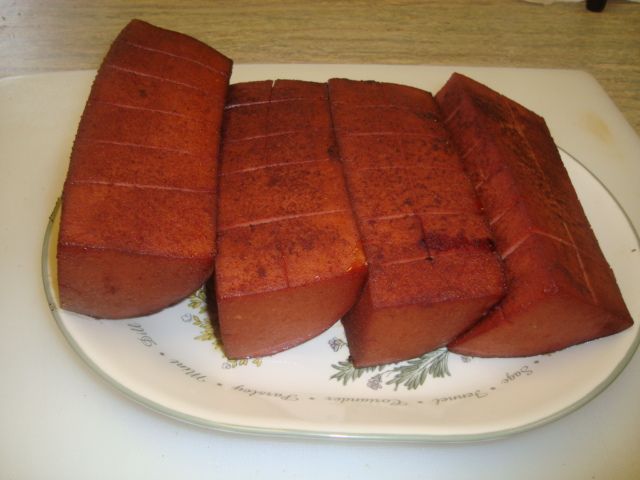 I wrapped 3 of them for the freezer and sliced up one of the pieces into about 1/2" to 3/4" wide slices.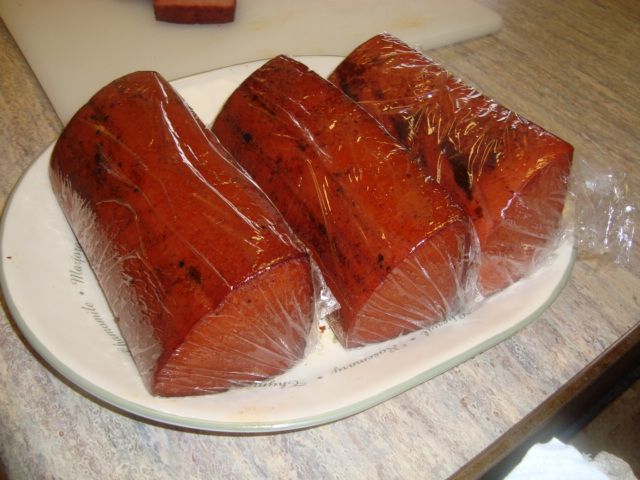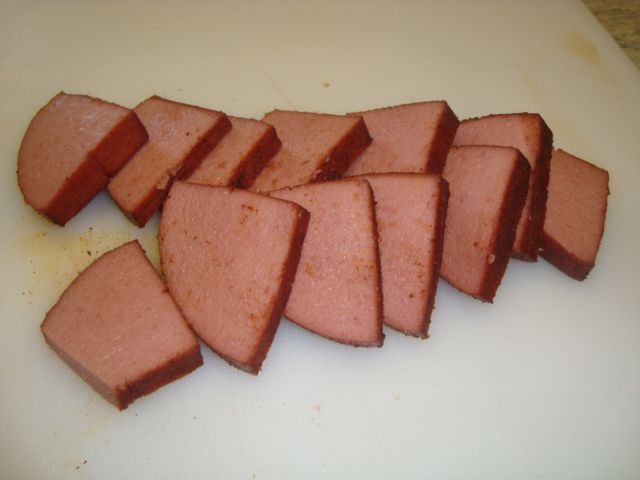 Next step was to add a black iron griddle to the smoker and then some bacon.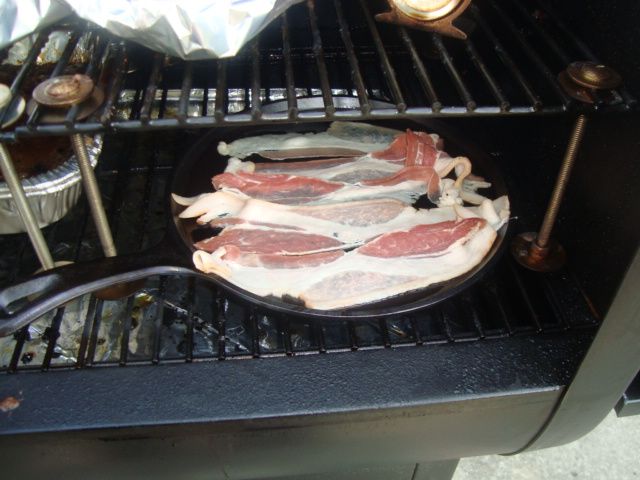 Did a couple of rounds of bacon for the sandwiches.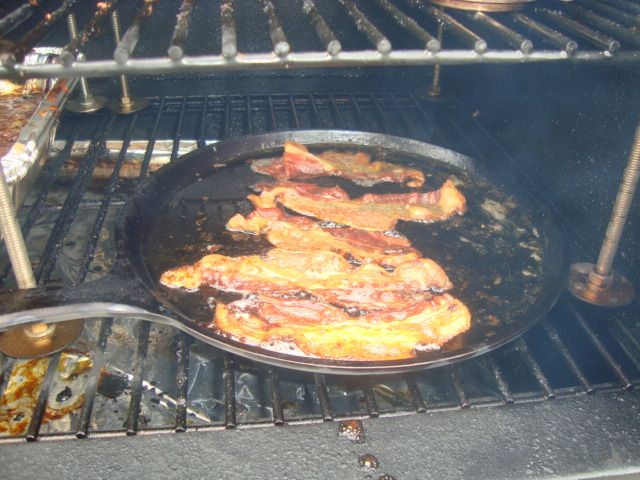 I then fried my bologna slices in the bacon grease for some additional flavor.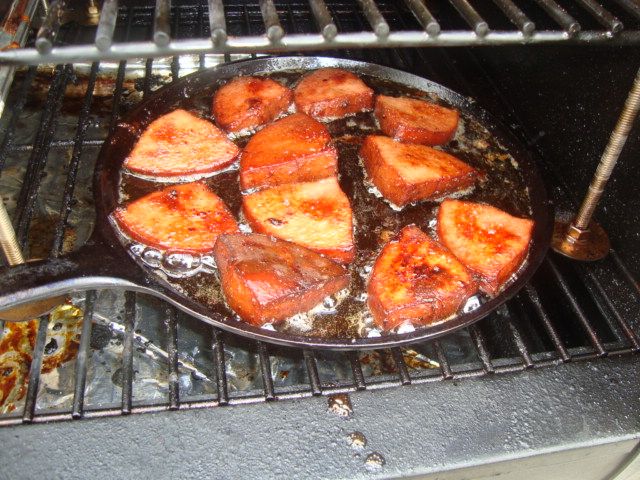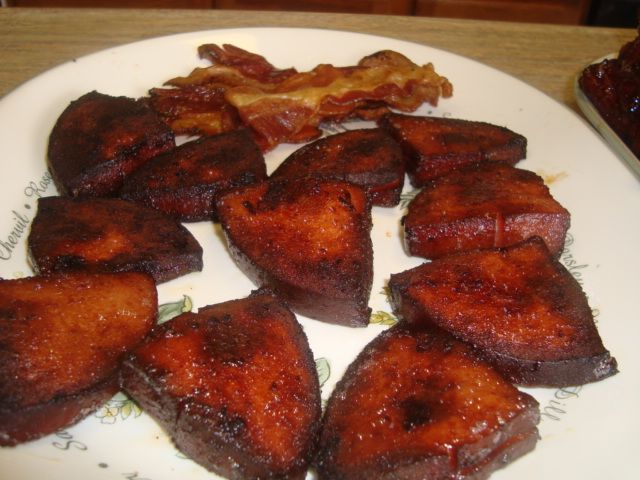 I added a little mayo to my seeded bun and then some lettuce, a tomato slice, a couple slices of the bacon and about 3 of my slices of smoked and fried bologna.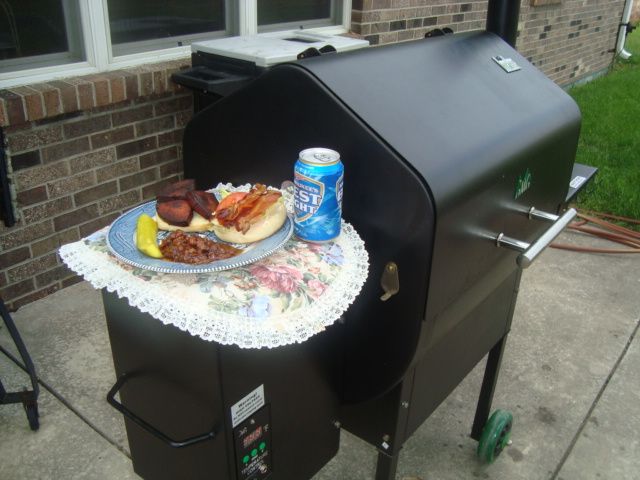 Just so simple but oh so good!!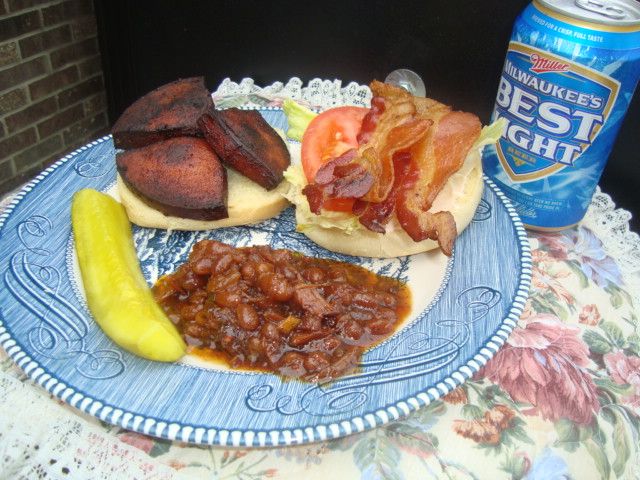 Served with a dill pickle spear and some of the pit beans off of this cook.