I started out this cook with the dessert which was to be some Pineapple Upside Down Mini-Cakes.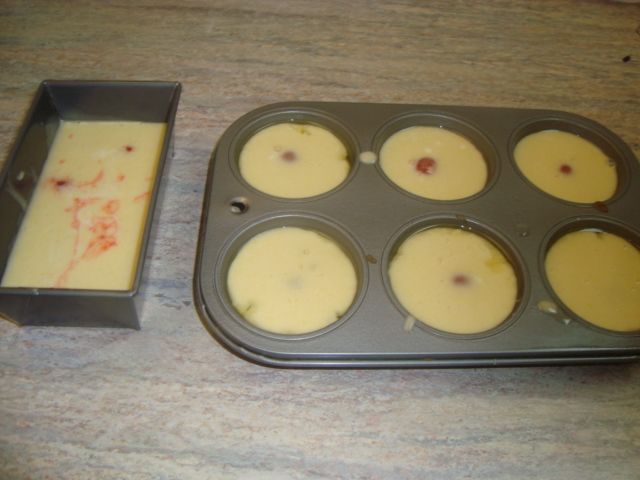 I always end up with too much batter with this recipe so I used the extra as a small pound cake.

Got the GMG Davy Crockett out of the garage and rolled it around to my cooking patio and fired it up. Kinda cold and windy this morning with the ambient at 23 degrees so I slowly brought the temperature up to about 350 degrees measured on the cooking grid and loaded up the two desserts.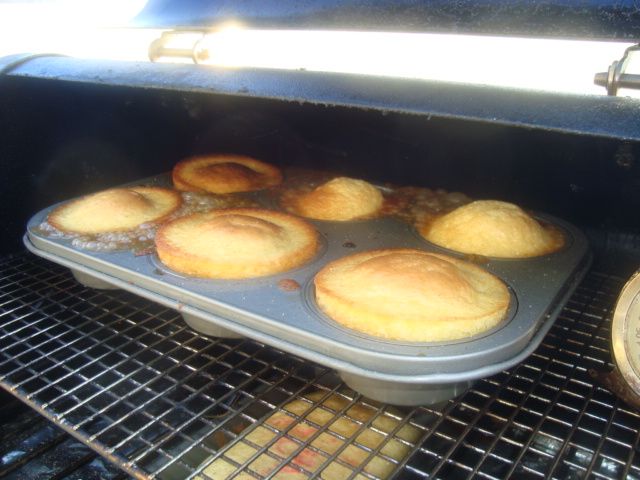 While this was baking, I made up my Mashed Potato Puffs and some real old fashioned corn bread made with no sugar, very little flour, and buttermilk for the liquid in the batter.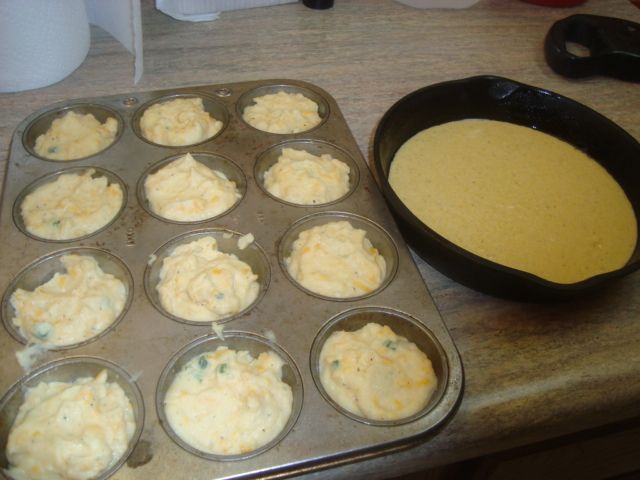 I pulled my desserts after about 15 minutes on the cooker and raised the temp to about 400 degrees for the balance of my baking.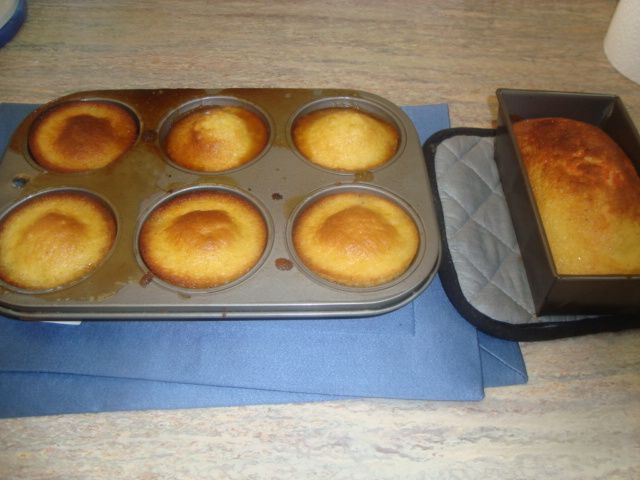 My Pineapple Mini-Cakes just off the cooker.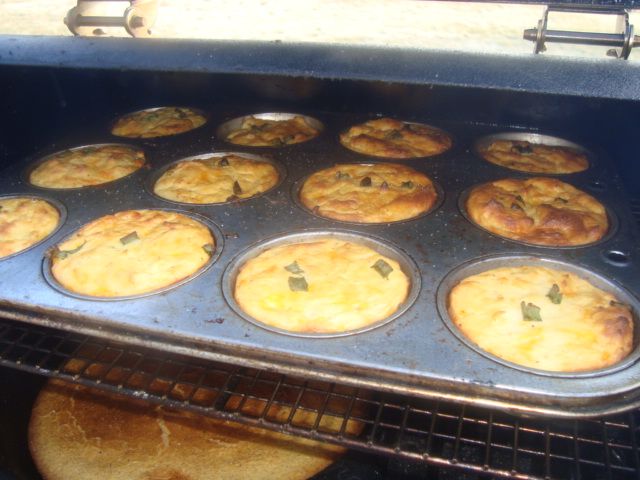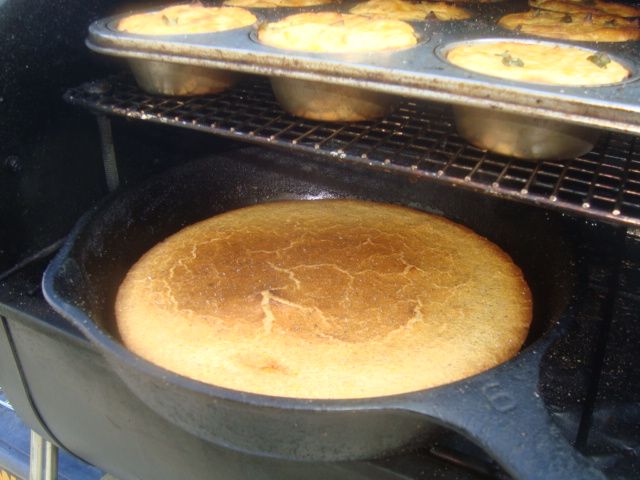 My Potato Puffs and Real Cornbread baked for about 30-35 minutes until they were done.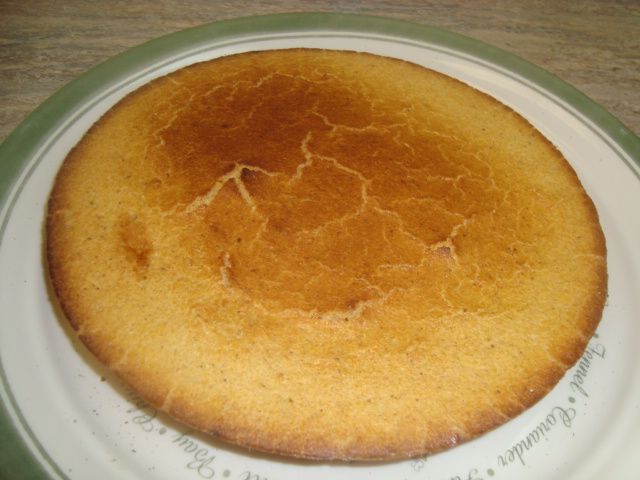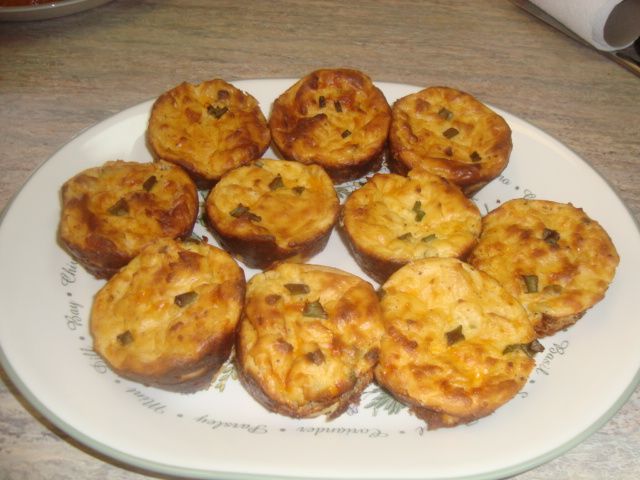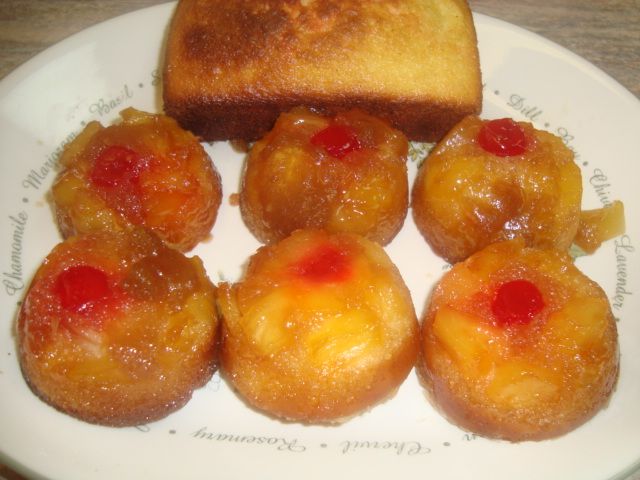 The baking came out quite well and looked good.

With the baking done, I lowered the temp to about 300 degrees measured on the cooking grid for my meat.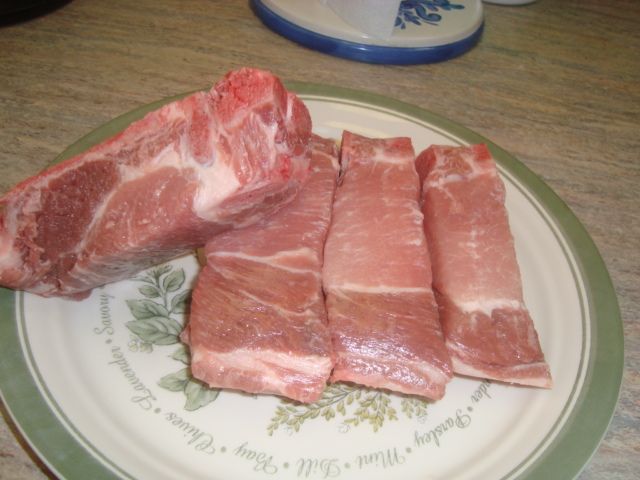 I have four of what I call real Country Ribs that are cut from the small end of the rib loin. They are NOT cut out of a shoulder or butt and are very lean. I sprinkled on a light coat of SGH rub and then loaded them into the grill.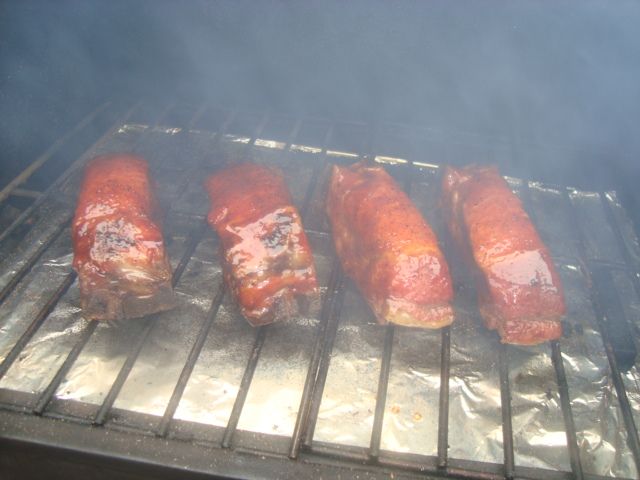 About 30 minutes into the cook, I glazed the ribs with my sauce and then pulled them at about 50 minutes with an internal temp of about 145 degrees.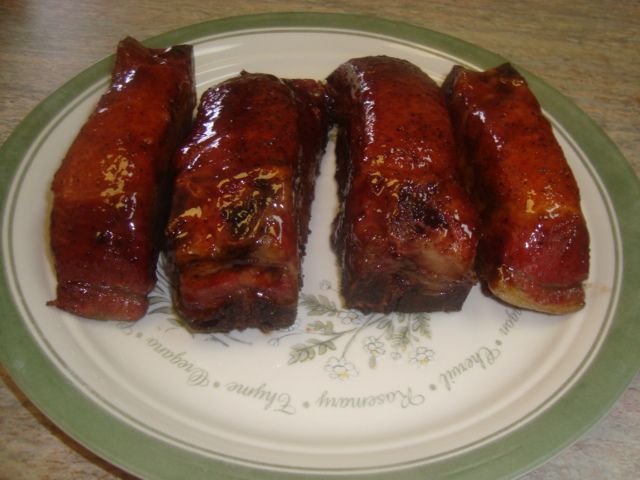 Added a tossed salad with some poppy seed dressing, a dollop of sour cream on my potato puff, and a dip of ice cream for my dessert and I had a fine meal.