The next few articles will be on the new style Weber Jumbo Joe kettle cooker which I find is one great little cooker for tailgating, beach, picnics, camping, apartment living, etc.. Promise to do a complete review at a later date.
This first cook was done on a very cold morning with the ambient at 21degrees and the wind out of the North at about 14-17mph with a wind chill in the single digits. Kinda takes some of the fun out of the cook.
I planned to cook a slab of spare ribs, some pit beans, and some potato wedges on the Jumbo Joe kettle.
I started by making up my pit beans in a glass loaf pan and added some brown sugar on top of the beans. I then trimmed, skinned, and scraped some fat off my slab of spare ribs and added some of my favorite rub.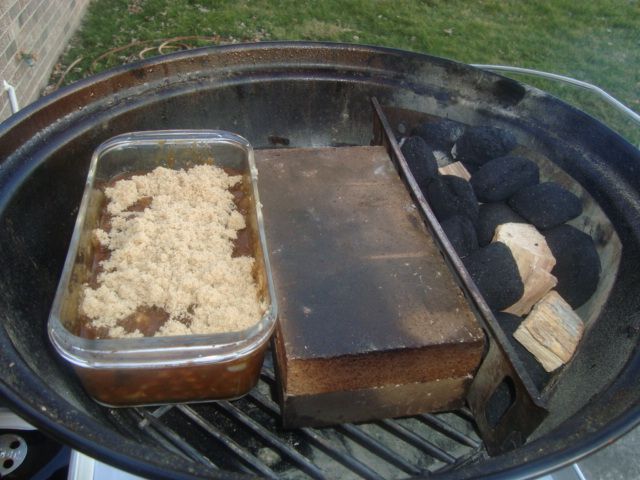 I setup the kettle with one charcoal basket, a couple of fire bricks, and then placed my glass pan of beans on the charcoal grate. I wasn't sure if this small amount of fire would work in this lousy cold weather and it turned out that it did just barely work. I wanted to run in a range of 275-300 and all it would do is about 225- 250 degrees with this setup and this lower temp adds one more hour to my cook.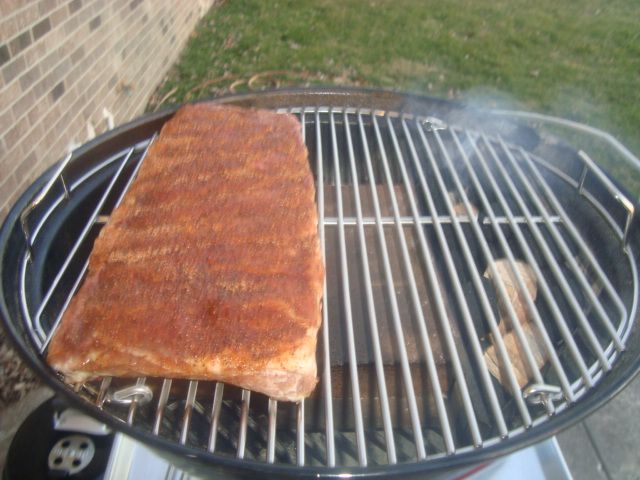 Added my optional hinged cooking grate and the ribs and got my cook started.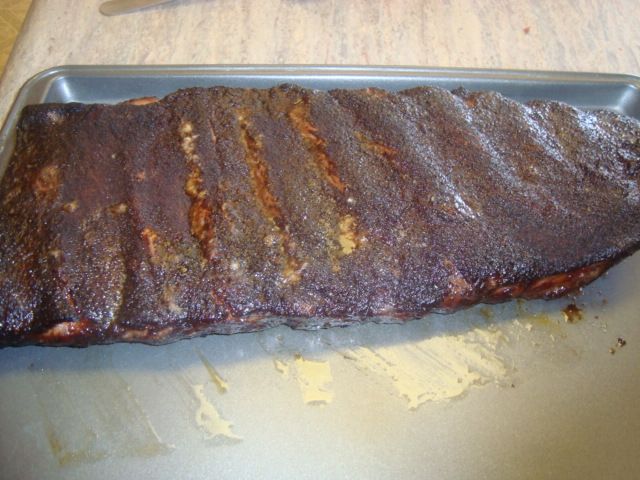 I cooked the ribs about 3-1/2 hours and then took them off to foil them with some sweet goodies.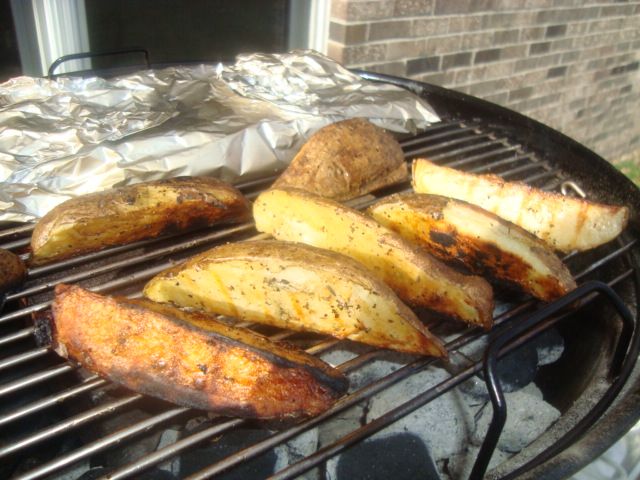 The foiled ribs went back on the cooker along with some potato wedges that were oiled, buttered, herbed, salted and peppered.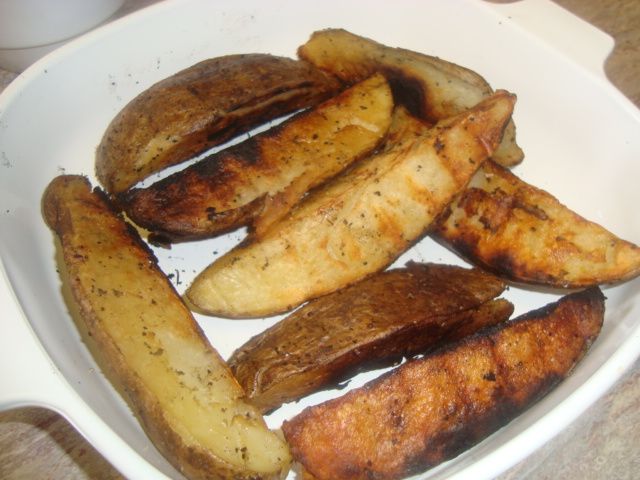 Potatoes didn't take very long and sure smelled good coming off of the cooker.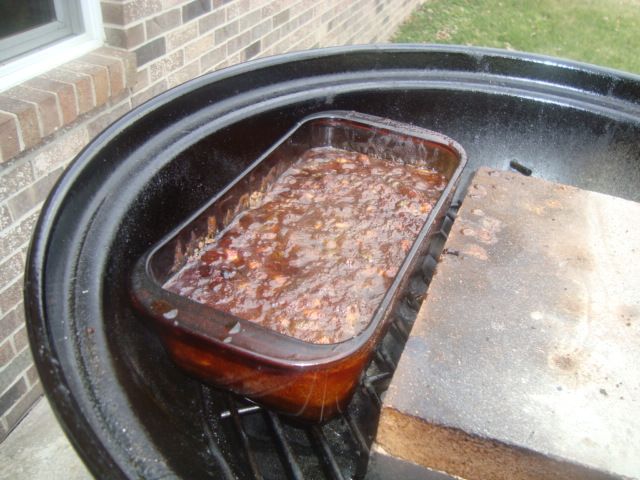 Next step was to remove the ribs and also the pit beans from the cooker. I then unwrapped the ribs and placed them back on the kettle for the glaze.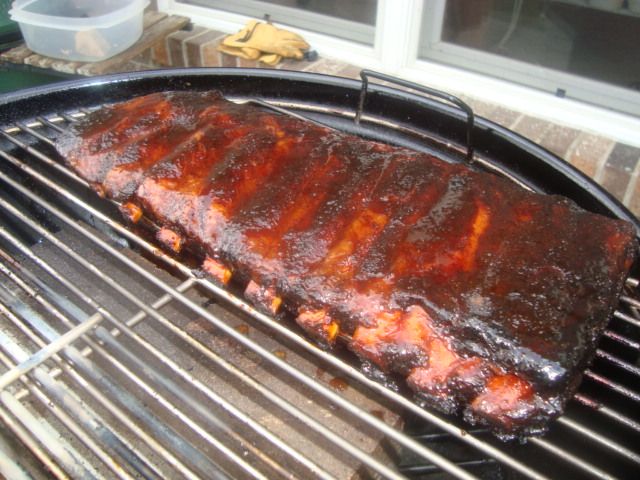 I glazed the ribs a couple of times and pulled them.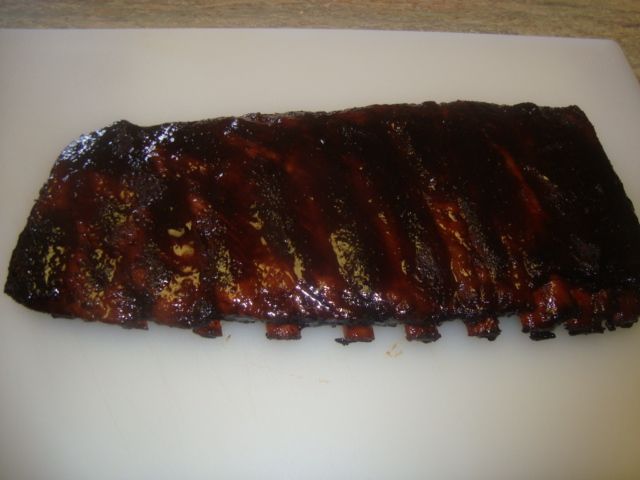 Picture shows them darker than they were.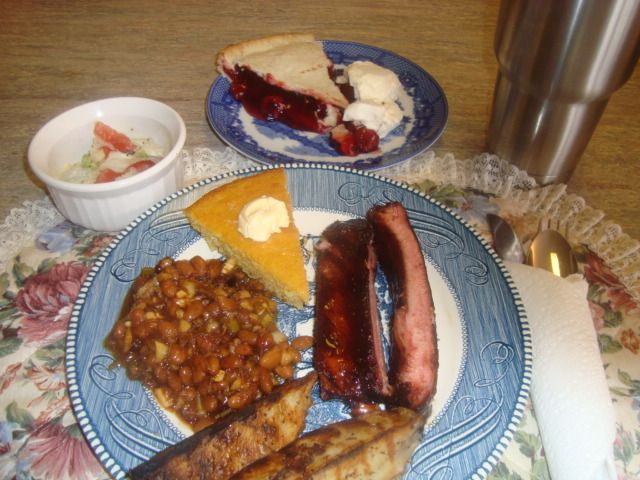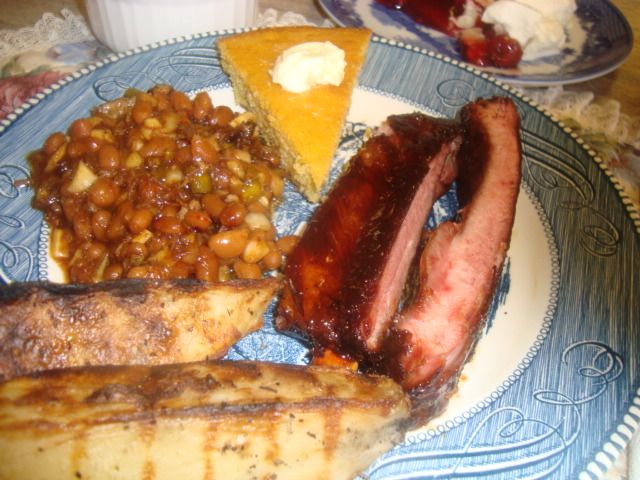 The meal came out great and I did learn a few things about this little kettle. I will add more fire for my next cook in the colder weather. I also used a little too much hickory for smoke and will lighten up on the next cook. This little tailgater still does a great job with some of my smaller cooking chores.