This is my first cook in my new Green Mountain Daniel Boone pellet cooker. The cook started out in a big box.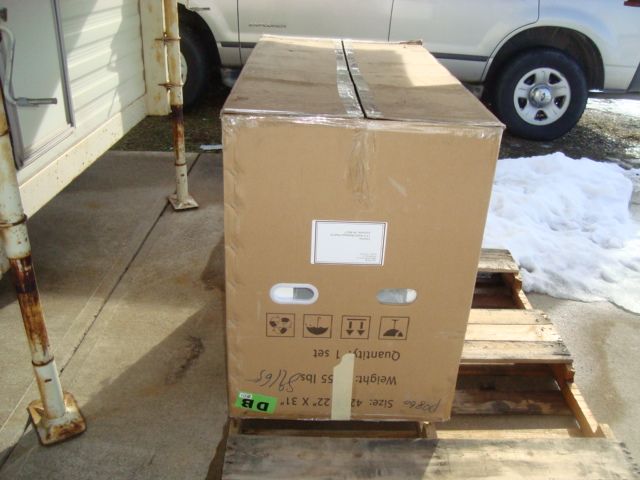 First job was to put it together in our nice cold Indiana weather.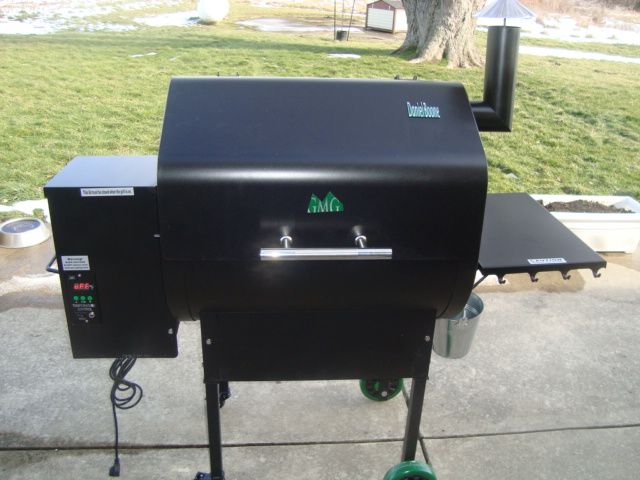 Ready for the pre-burn to burn off all the manufacturing oils and gunk. After this burn, I cooled it off, tore it all down, and brushed peanut oil and all the internal parts and fired it up again to season the cooker. After about an hour at 350 degrees, it was ready for use.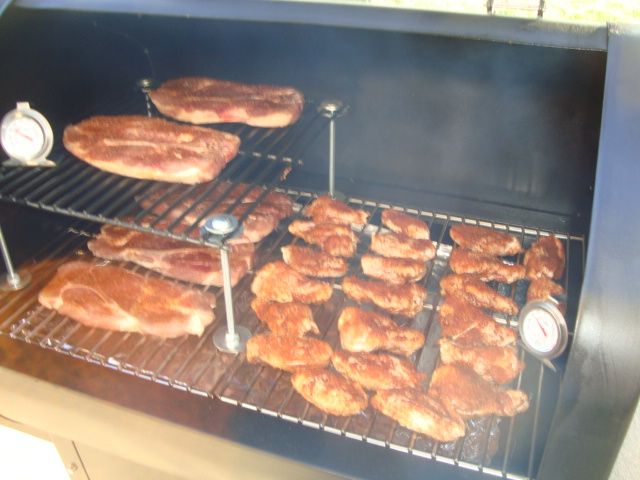 I built two raised second grids for the cooker to double it capacity and used the left side only for this cook. Nice feature with this cooker is all the available height inside the cooker at about 13 inches for items like beer butt chicken or turkey. It will also be used for a couple of my rotisserie setups. There is even room for that 5 layer jerky setup inside the cooker. Gonna be fun working with this cooker!!

Rubbed up 5 pork steaks and placed three of them on the left side of the standard grid and then added the last 2 on my raised grid. The hot wings were rubbed with my blazing hot wing no-carb wing rub and placed on the cooker. Started this cook out at about 190 degrees for about 30 minutes to get maximum smoke and then raised the temp to about 275 degrees for the balance of the cook.

Typical Indiana Winter weather with a temp of about 33 degrees and winds of 22-30 mph with gusts up to 40 mph.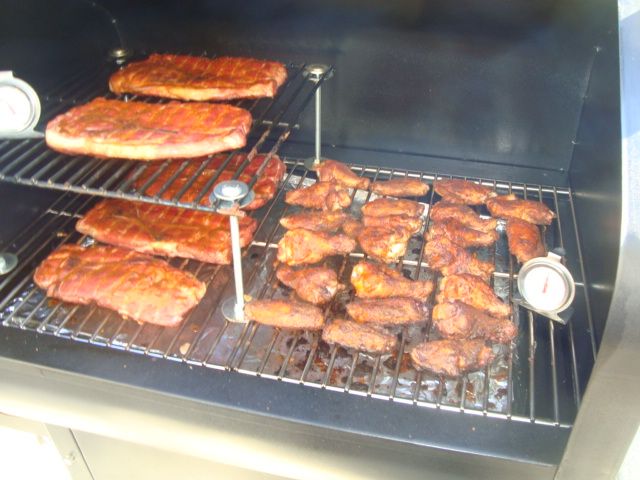 Later into the cook, I sauced the hot wings a couple times with a mix of Franks and Sriracha, some butter, more cayenne pepper and some Splenda for sweetness.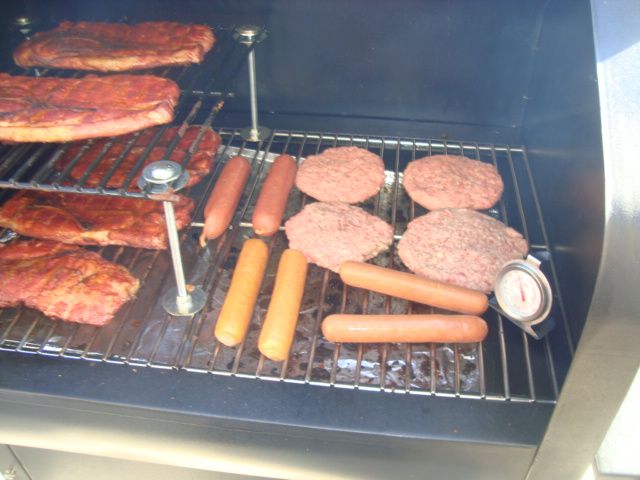 After the hot wings came off, I added four 1/3 pound burgers, and three varieties of sausage links. I also sauced my pork steaks at this time with my lo-carb sauce.

The results of the cook...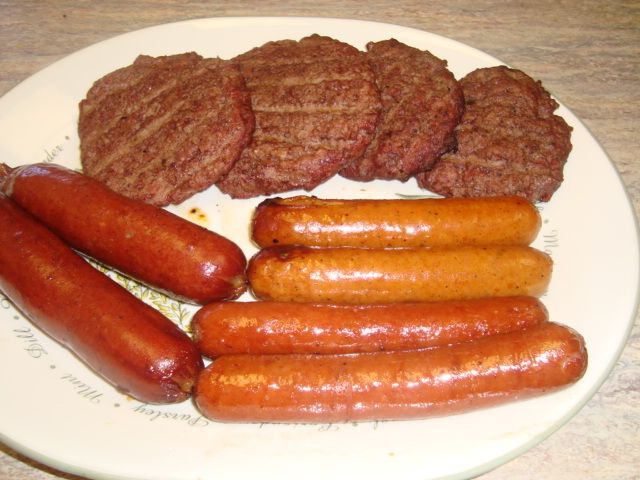 Burgers and dogs look good.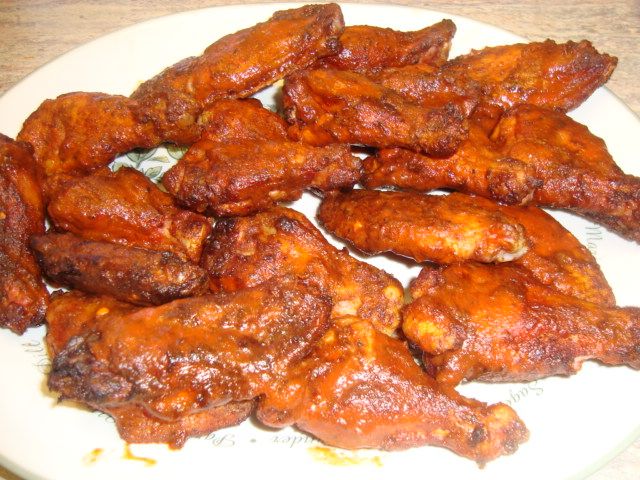 Blazing hot wings.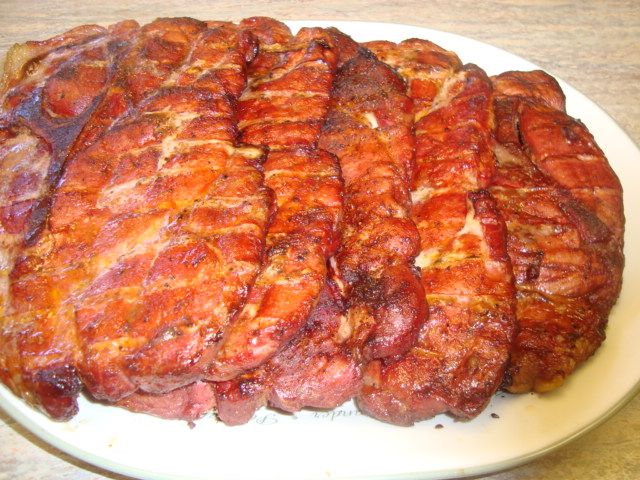 Pork steaks.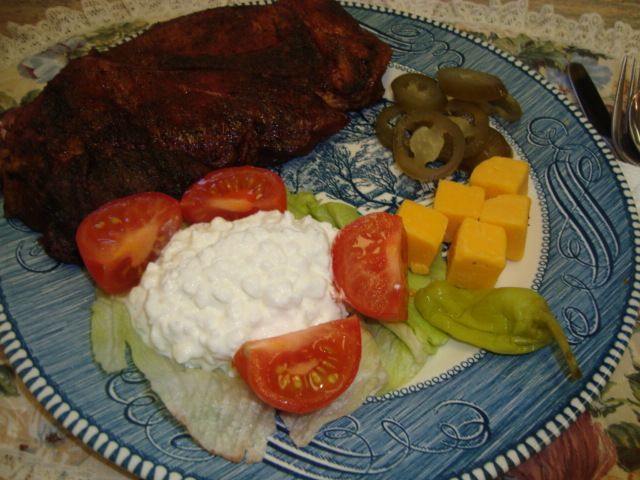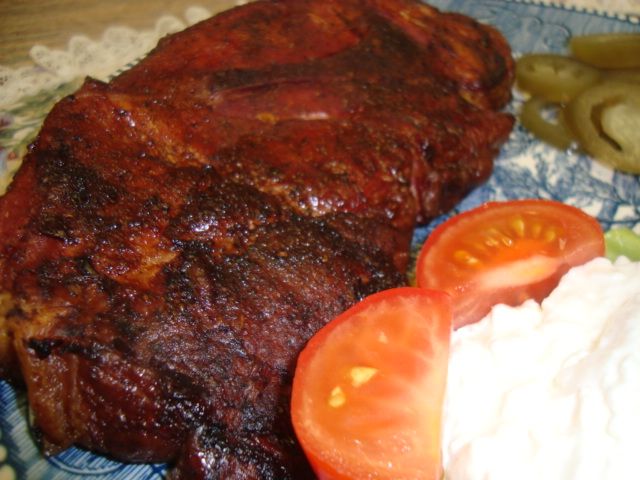 My lunch.