I saw a picture of this dish on the web and just had to give it a try. It is easy to make and bakes in a very short time in your cooker / smoker or in my case, a pellet cooker.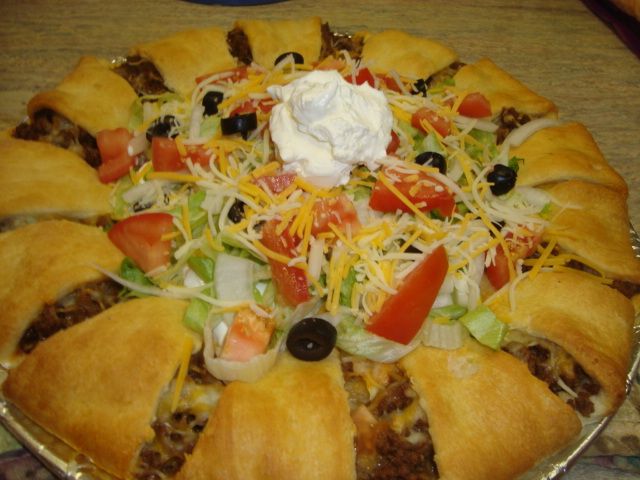 Doesn't that look good?

Ingredients:

2 Crescent roll tubes
1 pound of hamburger
1 packet of taco seasoning
1-1/2 cups of grated cheddar cheese

Toppings...use whatever you like...I used some shredded lettuce, quartered onion slices, cubed tomato, black olive slices, sour cream, more cheese, and added jalapeno slices at the table.

Brown the burger and pour off the grease,add the taco seasoning and water and follow directions on the packet.

Cover a round cookie sheet or pizza pan with foil and Pam it.
Carefully pull the rolls apart and arrange them like you see in the picture. Place any extra pieces in the middle of the pan.
Spoon your burger and taco seasoning around the outside of the pan.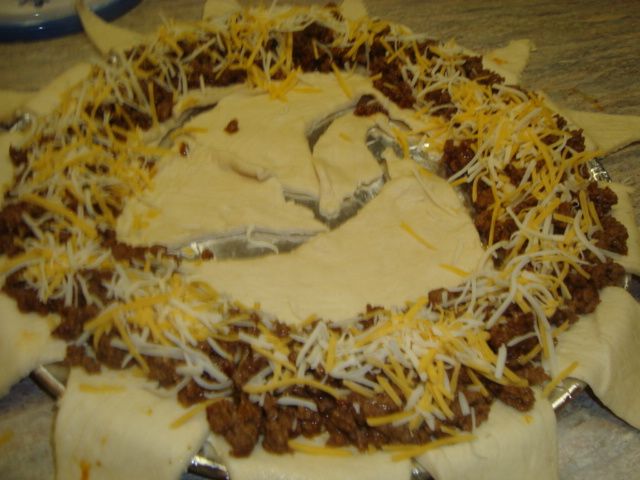 Add some cheese.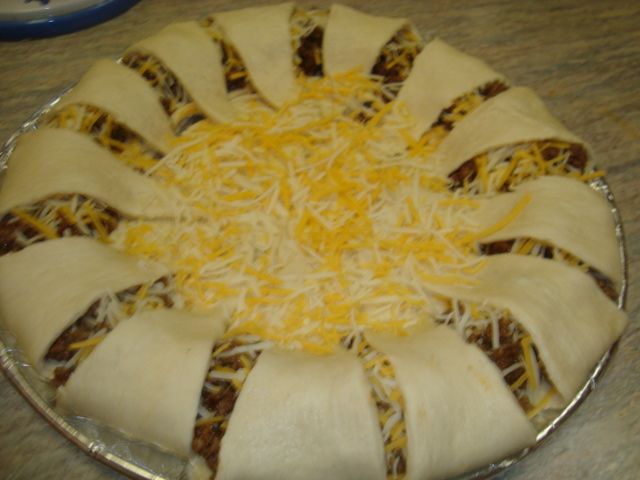 Fold the points back over the meat and place some more cheese in the middle of the pan.

Get your cooker or smoker up to about 375-400 degrees and bake this for about 13-15 minutes or until it browns up like you want it. New pellet cooker doesn't bake very even so I had to turn the pan about half way thru the bake.
Just before it come off the cooker.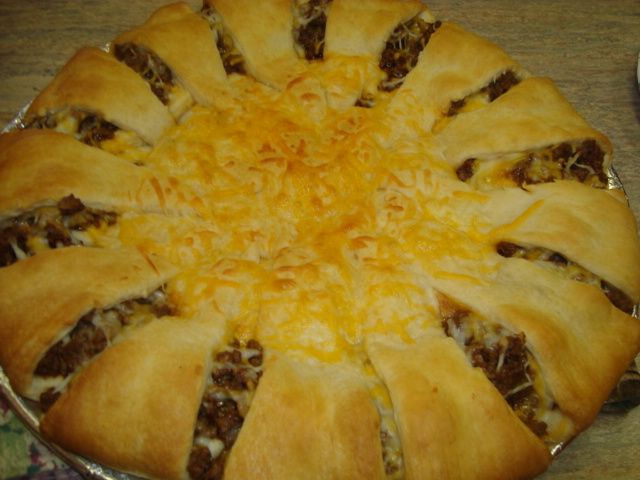 Ready for the toppings.
We started with some sour cream.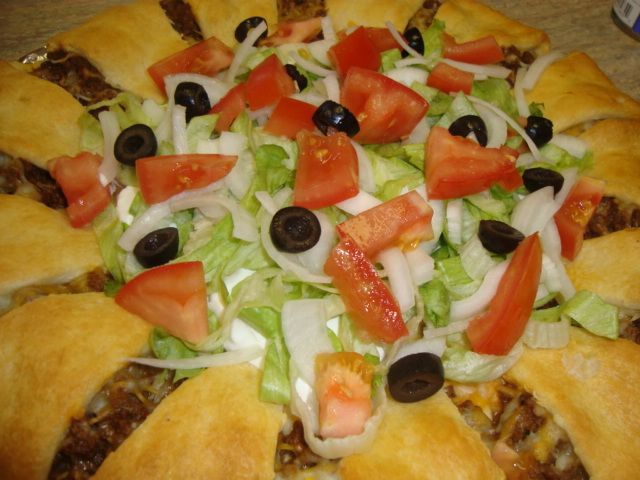 Then added the lettuce, tomatoes, black olives.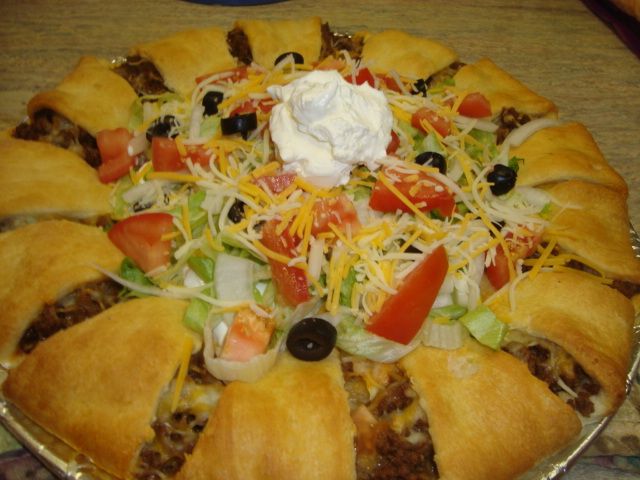 Finished it up with some more cheese and a dollop of sour cream.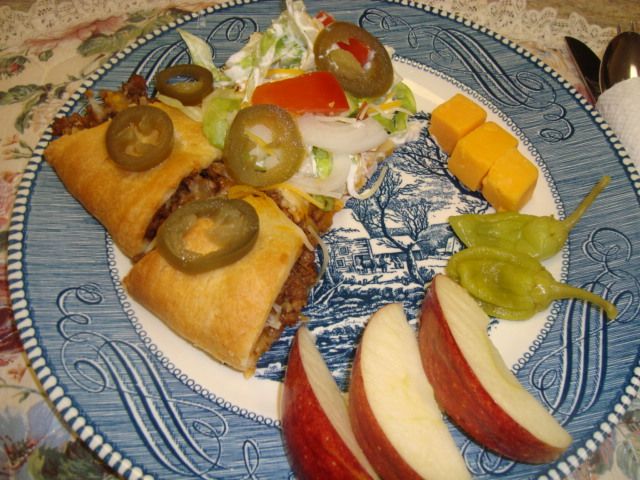 I used a pizza cutter to cut out a slice.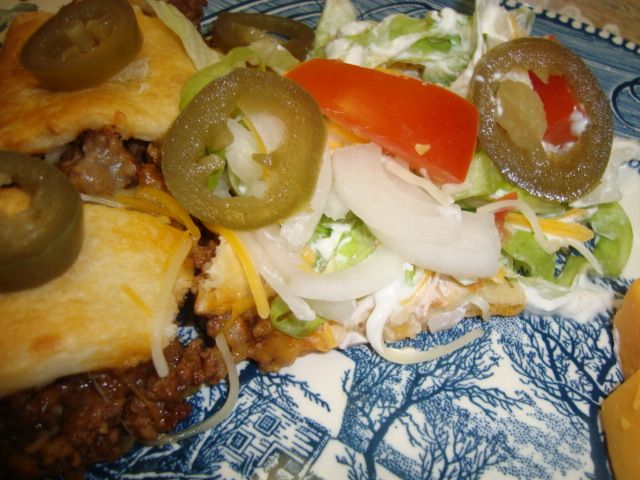 Don't be locked in with what I used and just add the toppings you like. Maybe some frijole or refried beans, mushrooms, salsa, etc..