This no-carb short cook was done on the CB 500X with some of that fine Wicked Good charcoal. Nice cool morning with the temp at 31 degrees and nice sunshine. I started a chimney full of the charcoal and went inside to prep my food.
The ribeyes are cut about 1-1/2 " thick and weigh a little under a pound each and are choice graded.

The romaine lettuce was cut into two pieces each and then I drizzled on some olive oil, some garlic powder, some sea salt, and some fresh cracked black pepper on both sides.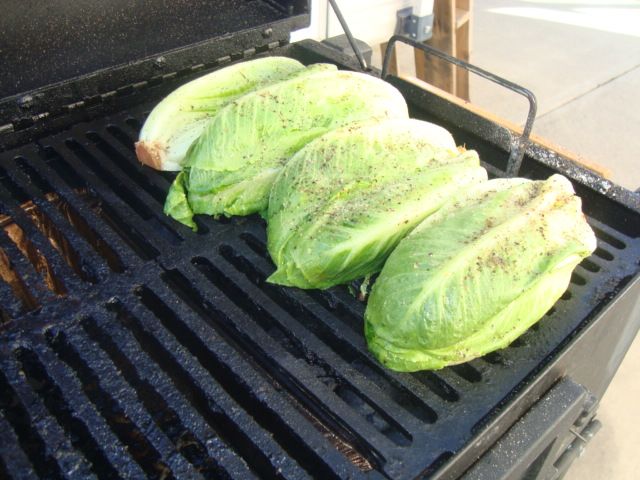 By now the charcoal was ready so I poured it into the cooker. I then started the lettuce cut side down and just gave it a short char to get a few leaves blackened up a little and then turned them over.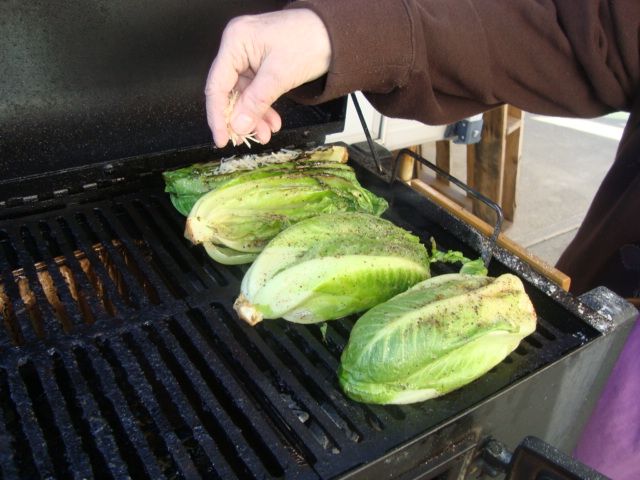 As soon as they are turned over, Jan added some fresh grated parmesan cheese to each clump.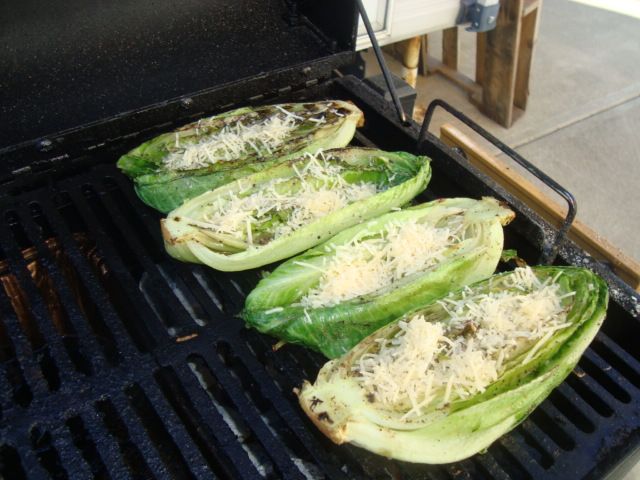 Just about done on the cooker.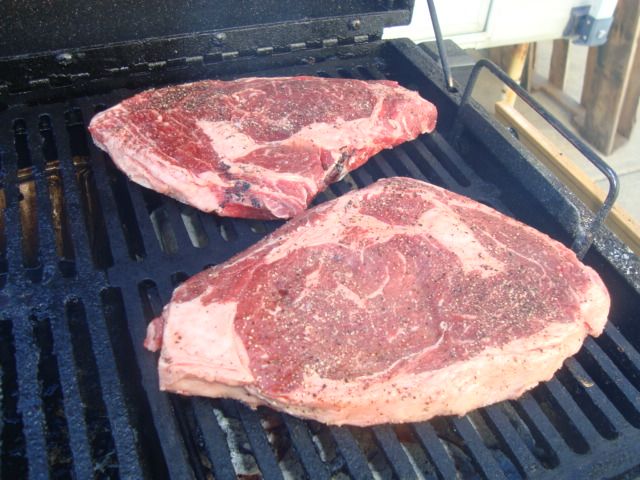 Next on was the ribeyes.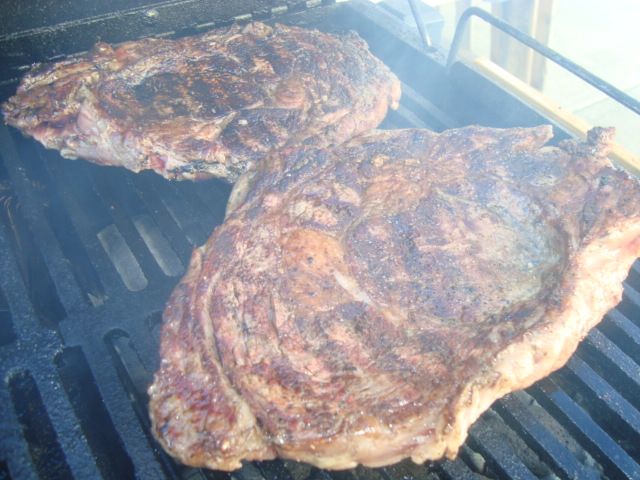 I seared the first side about 6 minutes and then turned them over. The second side took about 5 more minutes to get to my finish internal temp of 120 degrees and they came off the cooker.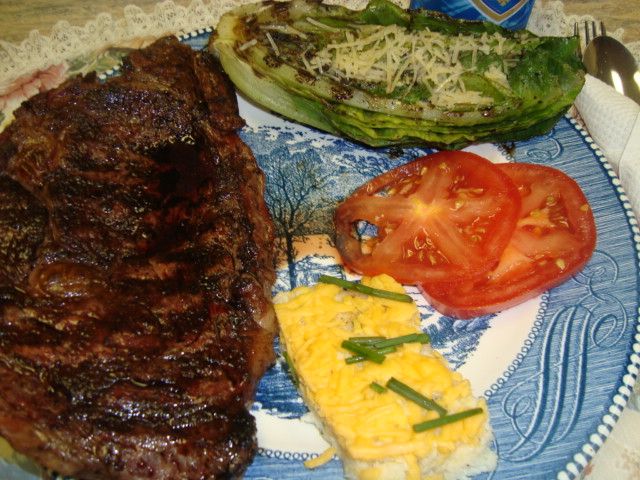 I plated the steak and my grilled romaine lettuce up with a couple of slices of tomatoes and my no- carb recipe of "Brown Butter Cauliflower Mash" which is a work in progress at the present time.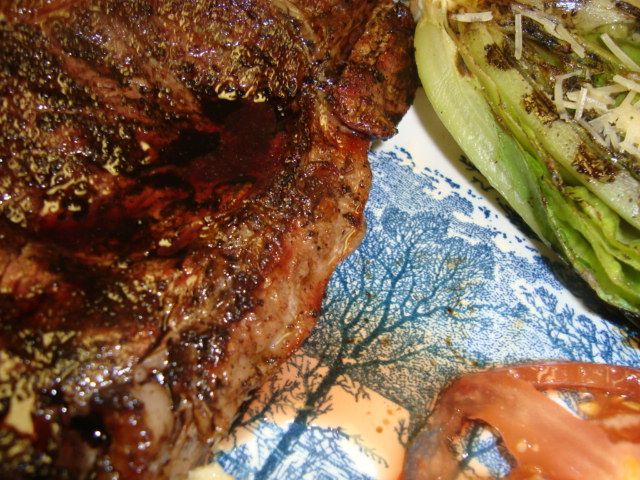 Sure made a nice lunch...the little cooker is a joy to use.