I fired the Char-Broil 500X up with some Stubbs all hardwood charcoal briquettes and then added some hickory chunks to the top of the fire. I have 1/2 the cooker direct and 1/2 indirect for this cook.
I had picked some Hungarian hot yellow wax peppers and some jalapenos from my container garden and I got them made into ABT's with some pulled pork, chopped onions, and creamed cheese. I also added a generous amount of rub and cayenne pepper and wrapped them with some bacon. "I'm a chili-head".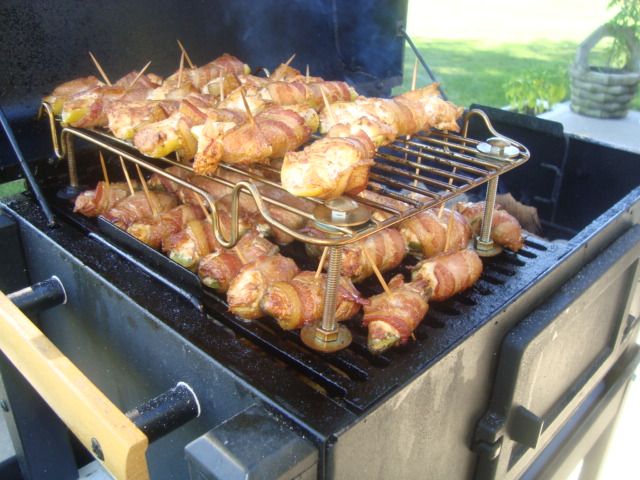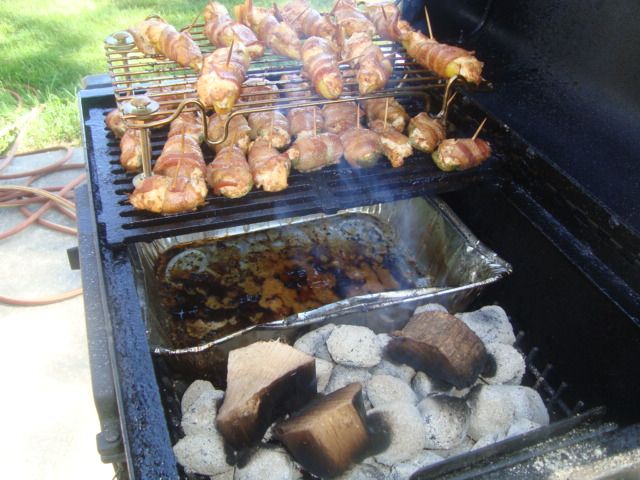 I got the ABT's loaded on two layers on the indirect side of the cooker for their cook. I had the cooker running at about 300 degrees for this short cook.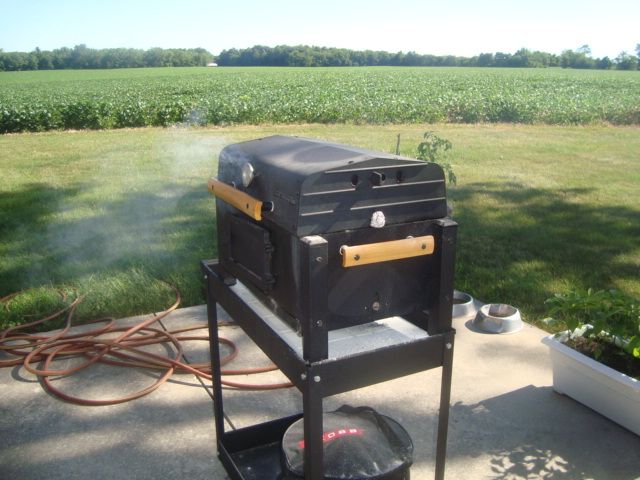 The fine little cooker doing its thing on a very nice and cool morning here in Central Indiana.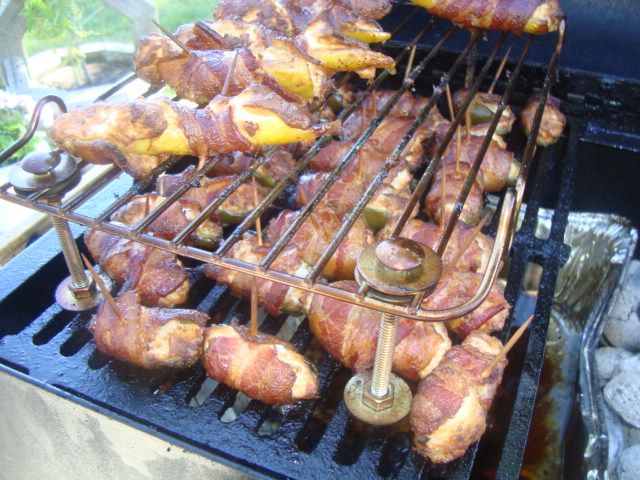 About done on the cooker.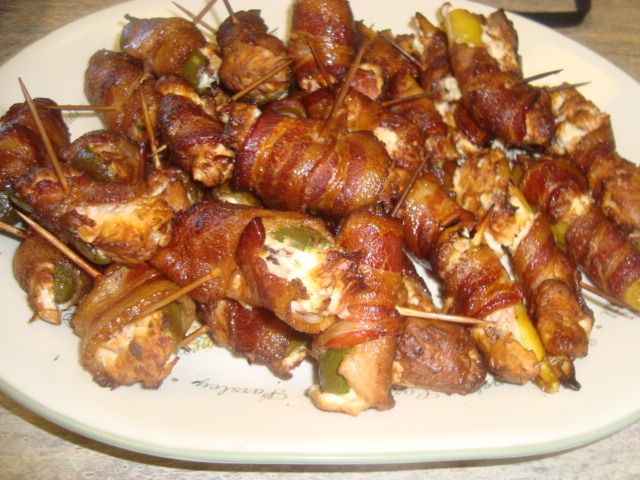 Can't wait for lunch. Ate one and wow, it was hot!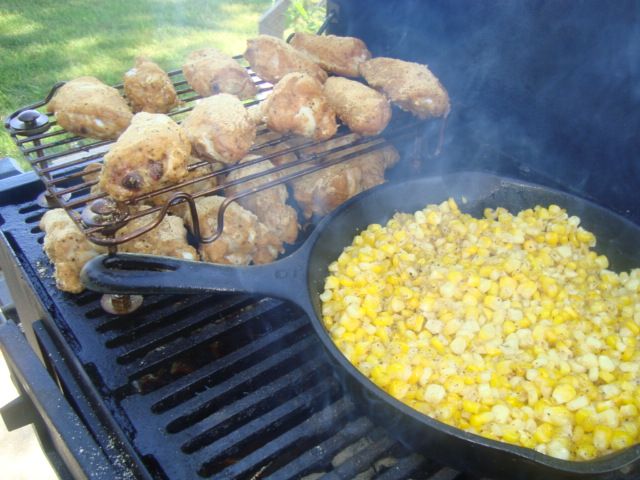 Next on the indirect side of the cooker was my breaded hot chicken wings. On the direct side is a black iron skillet full of fresh sweet corn just cut off the cob. I will be frying it is some real butter.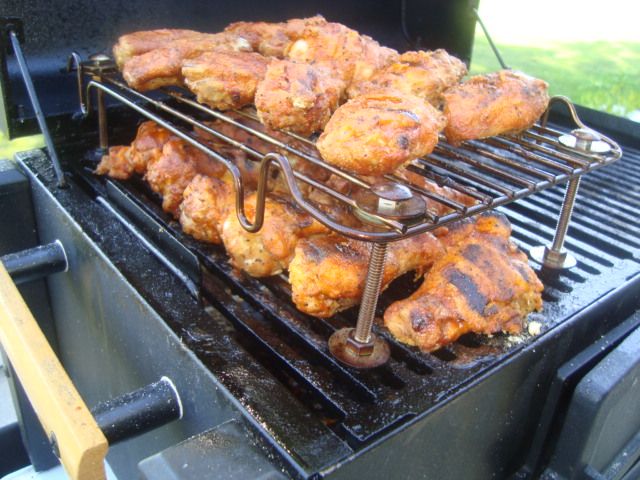 With the corn done, I finished up on my hot wings by brushing on some very hot sauce a few time during the cook. That breading sure holds a lot of sauce and that makes them gooder.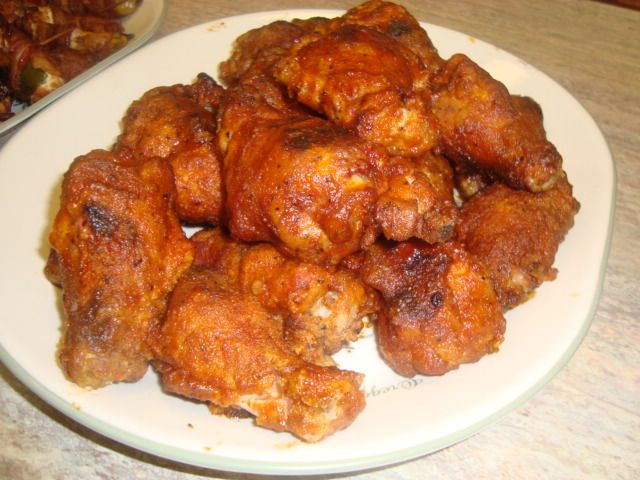 My pile of wings.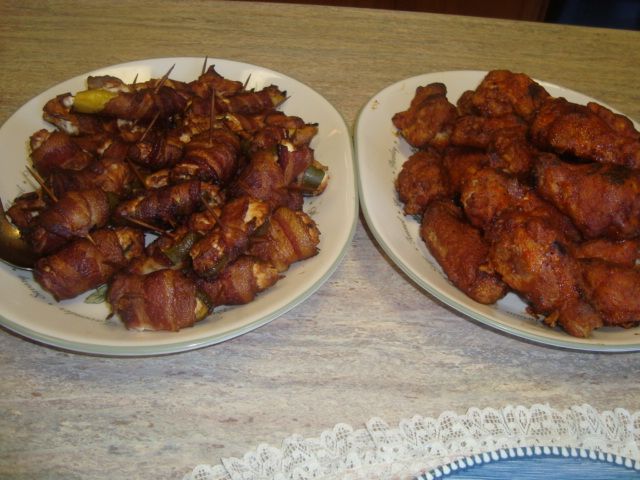 I can see two or three meals out of this cook.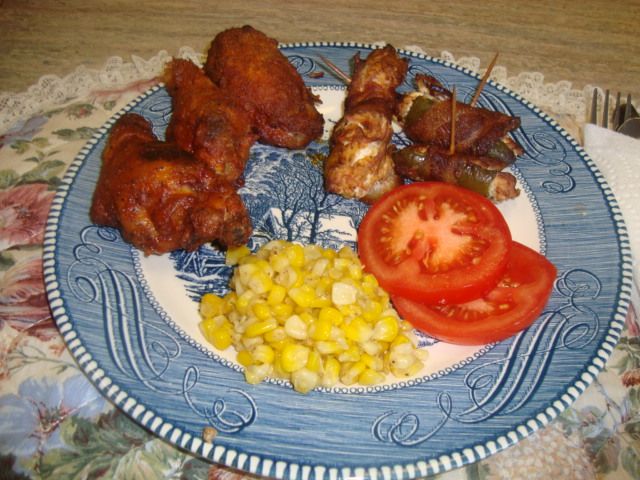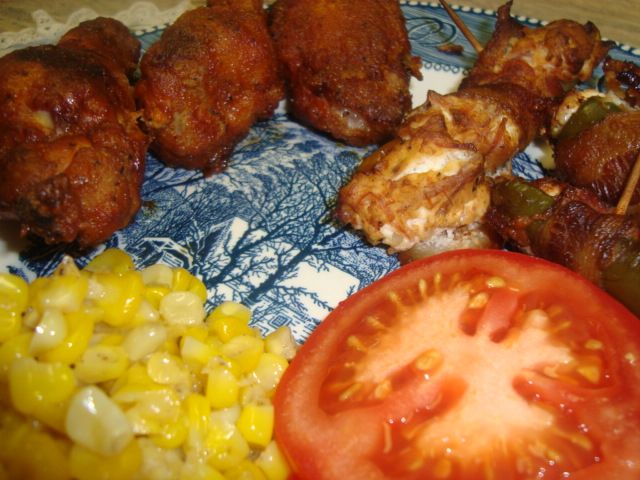 Lunch is served.