I chopped up about 1/2 of a medium onion and placed it into a skillet. I then added about 1.0 pound of hamburger and browned it up a bit. After draining the grease off, I then added about 1/3 cup of ketchup, about 3 TBL mustard, salt and pepper, and about 6-7 slices of chopped cooked bacon.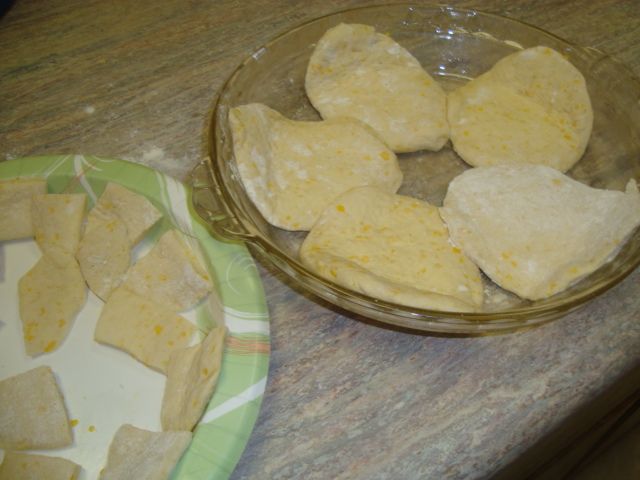 I broke open some of those Pillsbury Grands "thawk" biscuits and placed 5 of the flattened biscuits on the bottom of a 9" pie pan. I cut the remaining biscuits into some smaller pieces to line my pie with.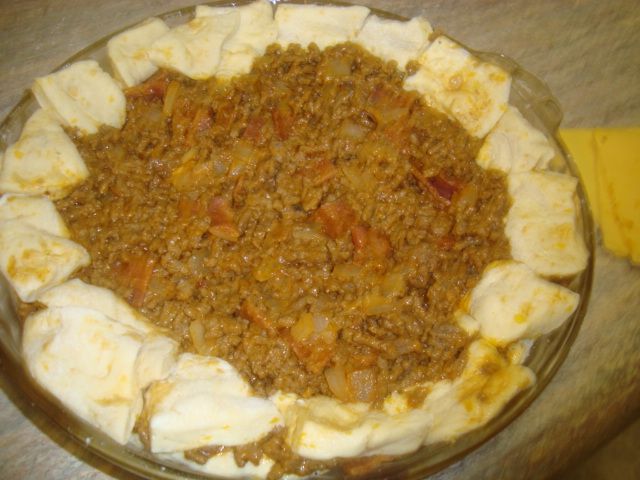 Poured my pie filling into the pie pan and then added my smaller pieces of the biscuits to the outside edges of my pie.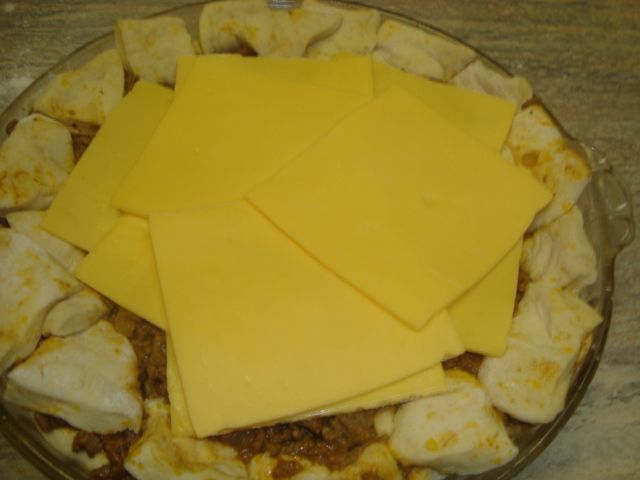 Next step was to add about 6-7 slices of American cheese.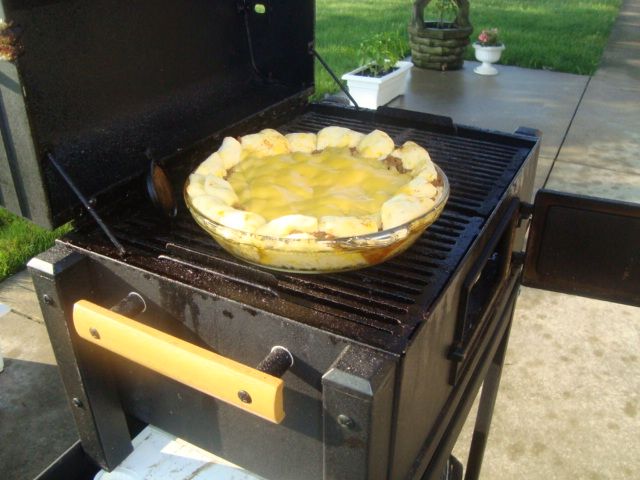 I fired up my little Char-Broil CB 500X and brought it up to about 375-400 degrees and loaded my pie on the indirect side of the cooker.
I baked it about 7 minutes and then turned it about 180 degrees so the other side would cook evenly. At the 16 minute mark into my bake, I placed the pie on the direct side of the cooker for an additional 4-5 minutes to complete my bake.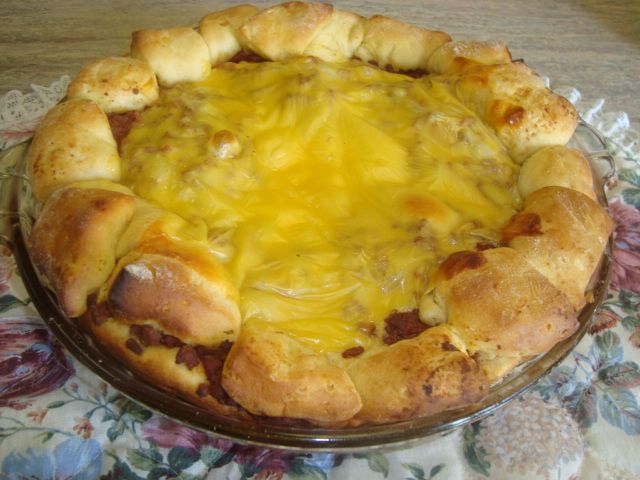 Looking good just off the cooker. I did let it cool about 20 minutes before I cut it.
Now that is a great piece of pie!