Me and my bride were getting the itch for my "Not Yet Famous Coatesville Steak Hoagies" and decided to cook up a couple of ribeyes for this treat. Philly has its Philly Cheese Steaks, Chicago has its Italian Beefs and Old Dave does his version of a Steak Hoagie.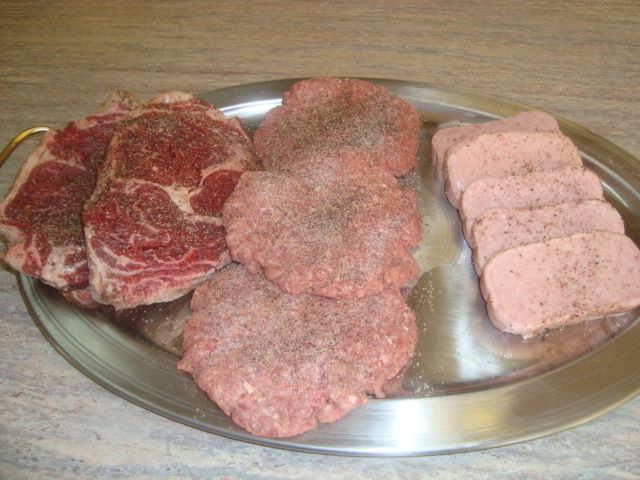 Jan prepped the 16oz ribeyes, three 1/3 pound burgers, and a sliced up can of Spam with some garlic salt and fresh ground black pepper.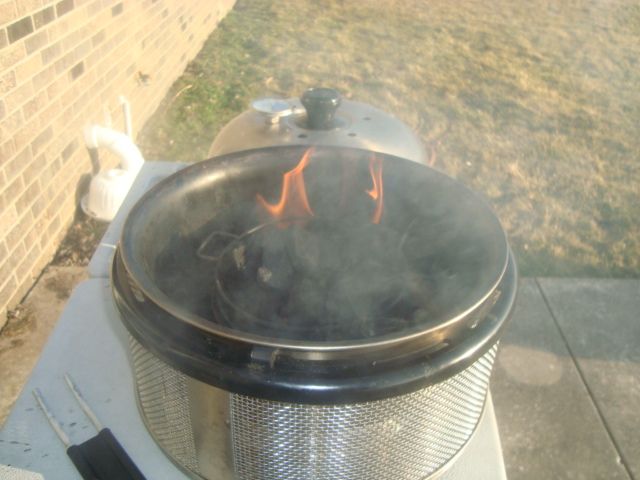 While she was prepping the meat, I got my little Cobb grill loaded up with that great Ozark Oak lump charcoal. I understand that this company has gone out of business. Sure glad I have a few bags left in storage.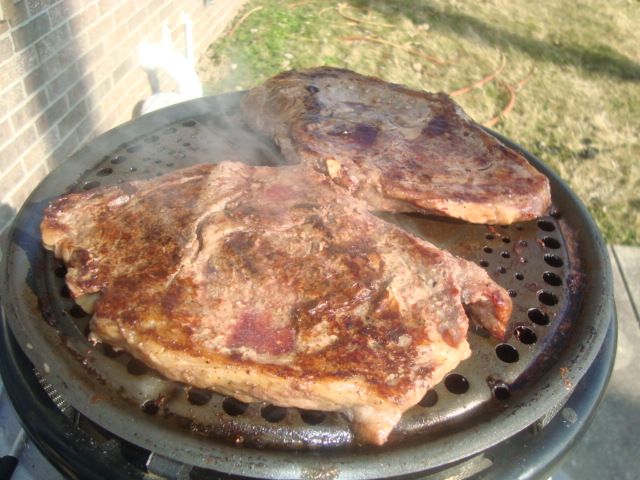 Seared the steaks and cooked them to medium rare.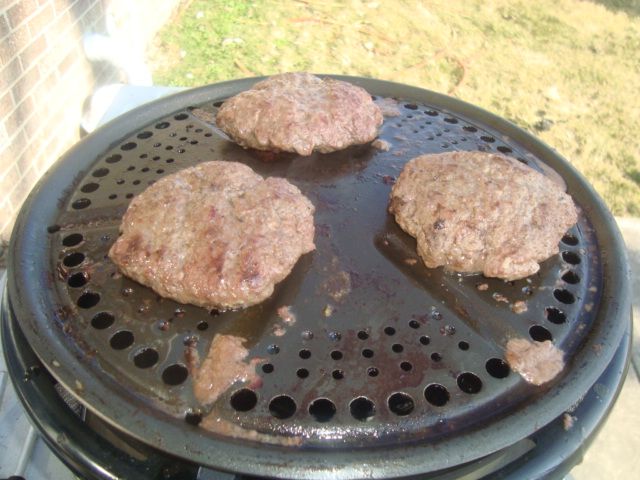 Did the burgers next and took them off at 155 internal.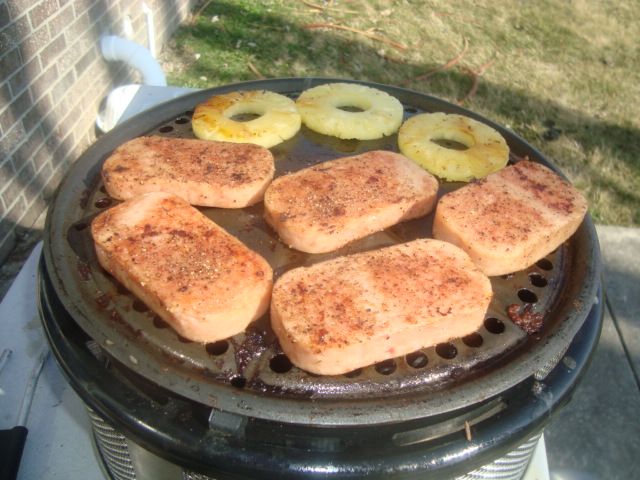 Cooked the Spam last and it came out looking good.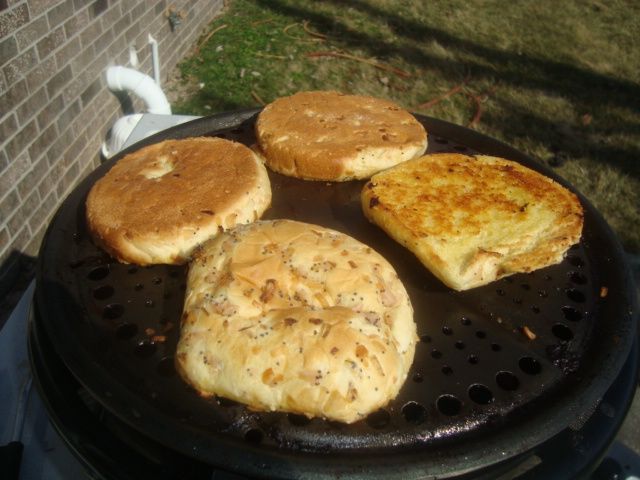 We decided to eat a couple of the burgers so I grilled up a couple of onion buns.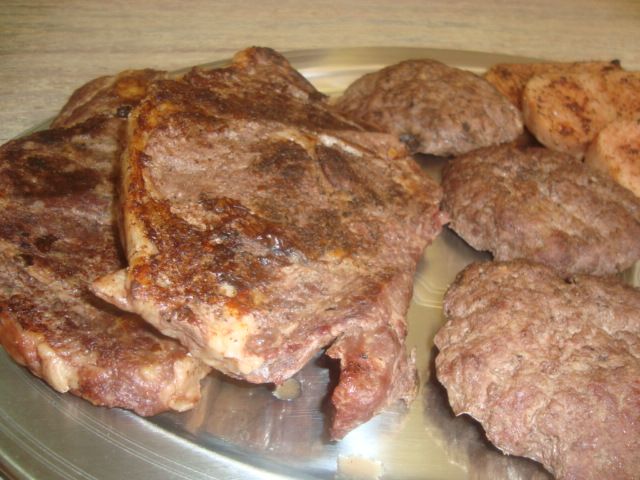 The meat looked great and sure smelled good.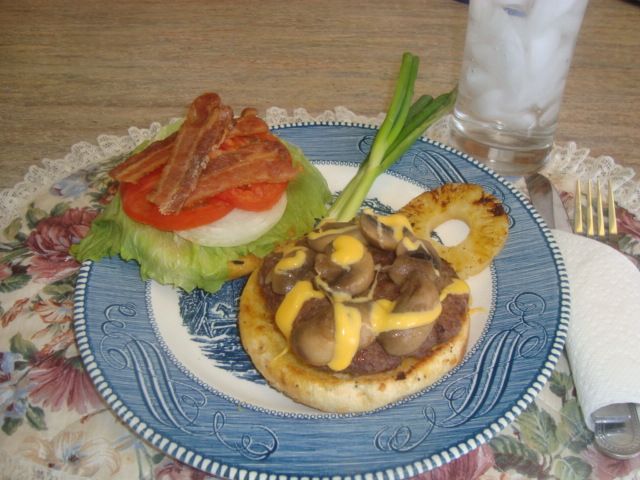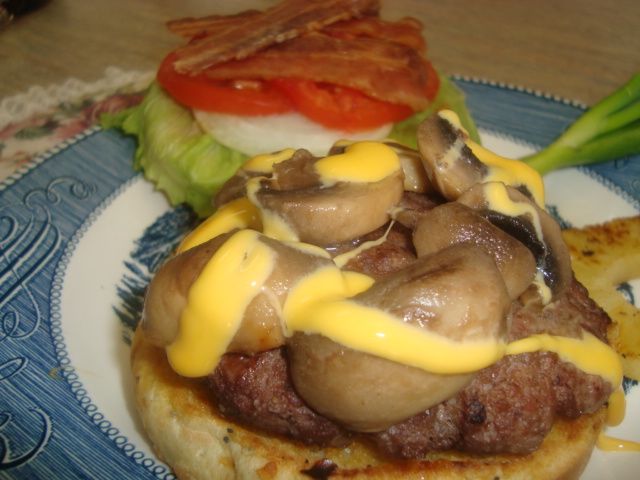 We made up a couple of bacon mushroom cheeseburgers and it made a fine lunch.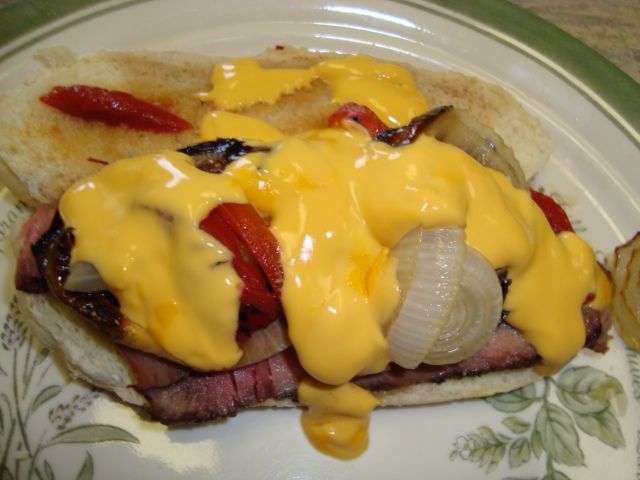 I plan to slice the steak into thin slices for my Steak Hoagies. Should be enough meat for four sandwiches. The picture is from a previous cook of this wonderful treat.