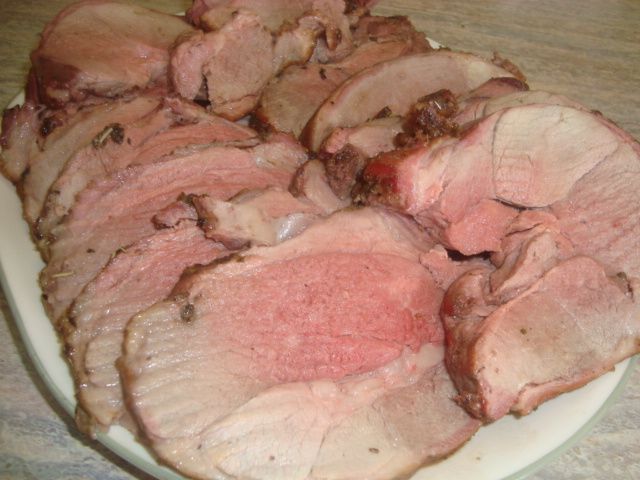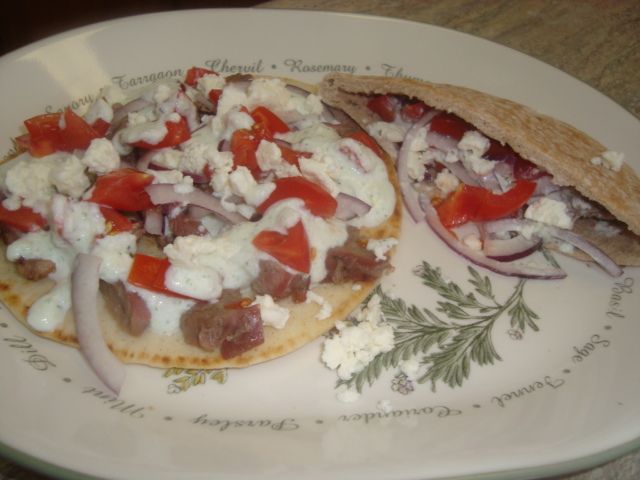 I had a few odds and ends left from my Leg of Lamb and the wife wanted a Gyro so I fixed her up as I don't care for this treat.
I like treats made up using Crescent rolls and this is the most recent one I have done. It is called the Spicy Italian Crescent Ring and I found the recipe on a blog.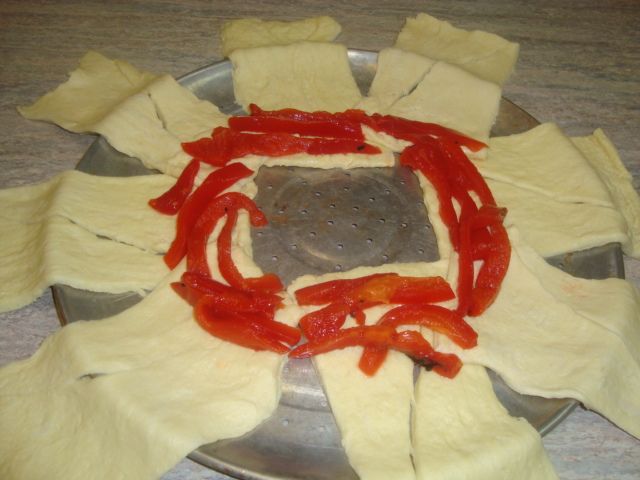 After laying out two tubes of rolls on my baking sheet, I start with a layer of roasted red bell peppers.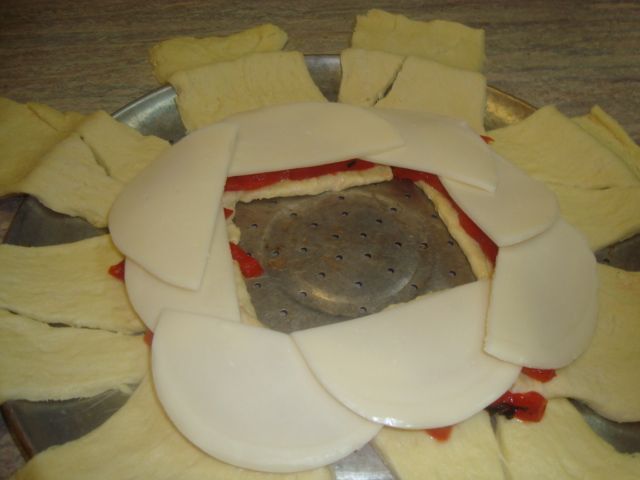 Next layer is some sliced provolone cheese.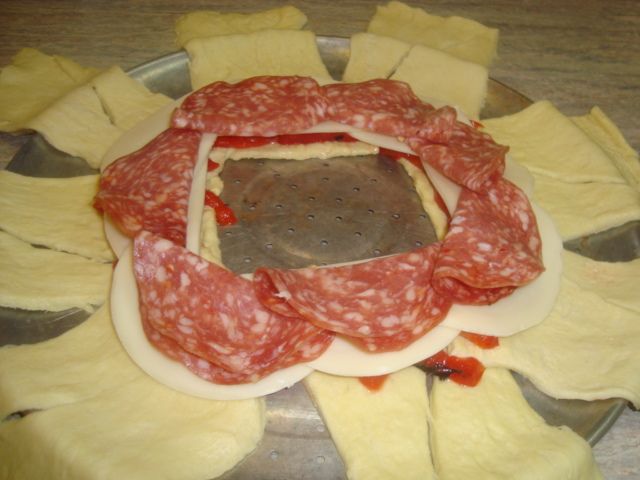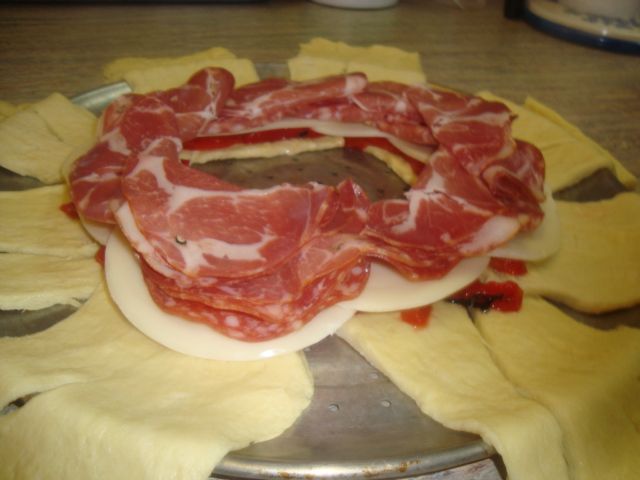 The recipe called for some sliced hot salami, some sliced capocollo, and some deli sliced ham. Well, being we live out in the sticks, the closest thing I could find without driving to Indy was a Gourmet Variety Pack containing Hot Calabrese, Pepper Salame, and Hot Capacollo so this is what I used for this treat.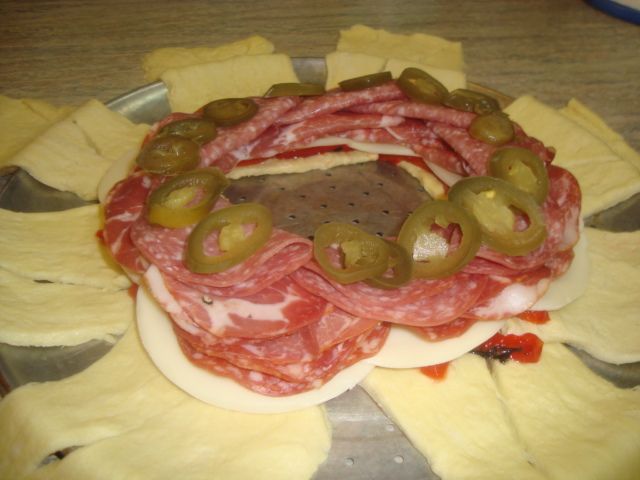 Next was a layer of jalapeno slices.
Last layer was more provolone cheese.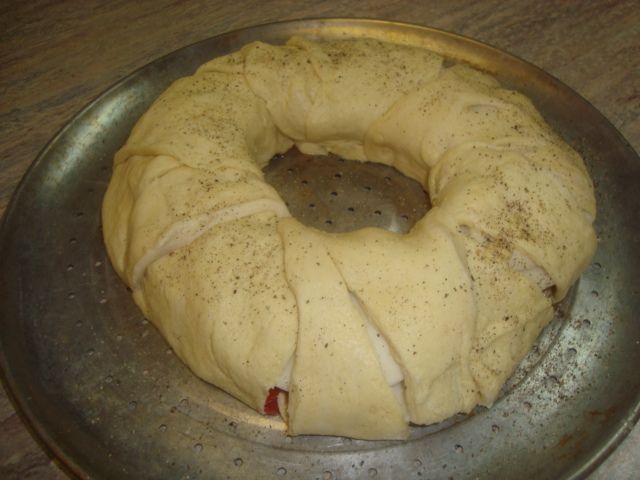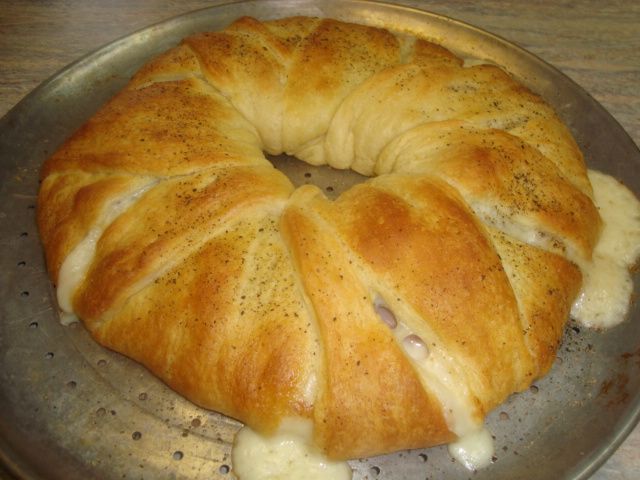 Fold the dough over the top and bake it.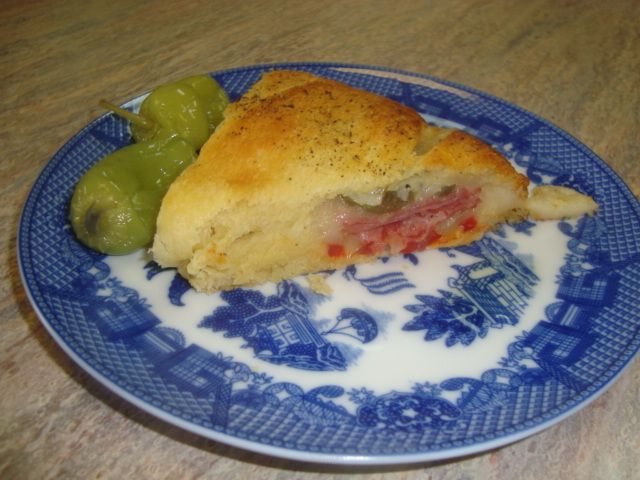 This thing was real tasty but I didn't feel it had enough meat. I will double the meat on my next attempt.