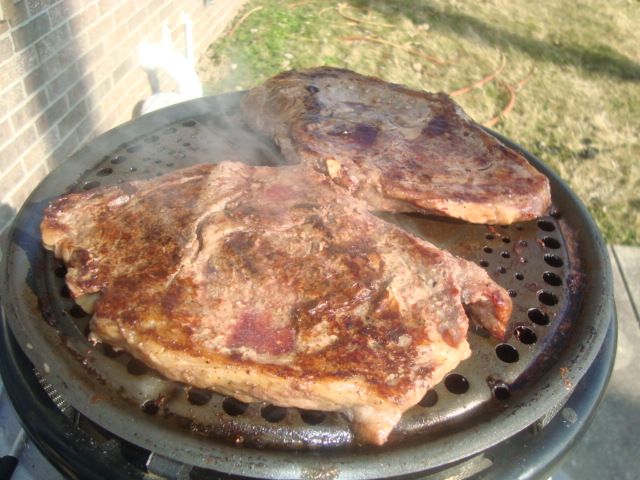 Old Dave's not yet famous Coatesville Steak Hoagies are made using these two nice ribeye steaks that I cooked on the Cobb grill a few days ago.
I like to start by grilling or browning my hoagie buns. Next step is to slice up and carmelize some onions and peppers. I then add some sliced up mushrooms to the mixture when it's about done. Next step is to make the soppie and for this I use Better than Beef concentrate along with some butter and water. I slice the steak into thin slices and place it into about 1/2 of my soppie. The onions, peppers, and mushrooms go into that balance of the soppie. Both of these are heated up for my sandwiches. Final step is to melt the cheese for the treat.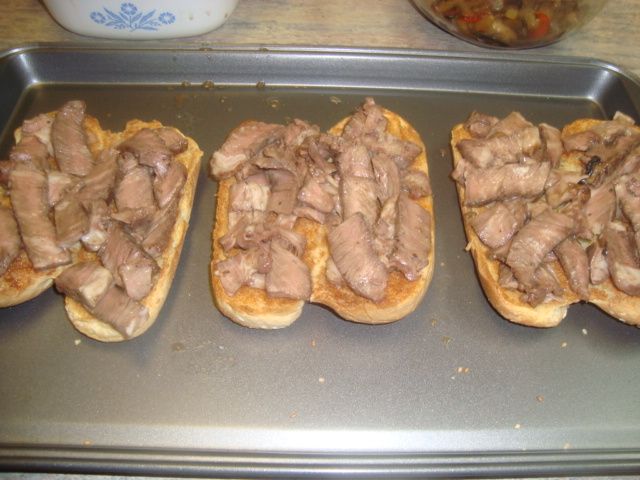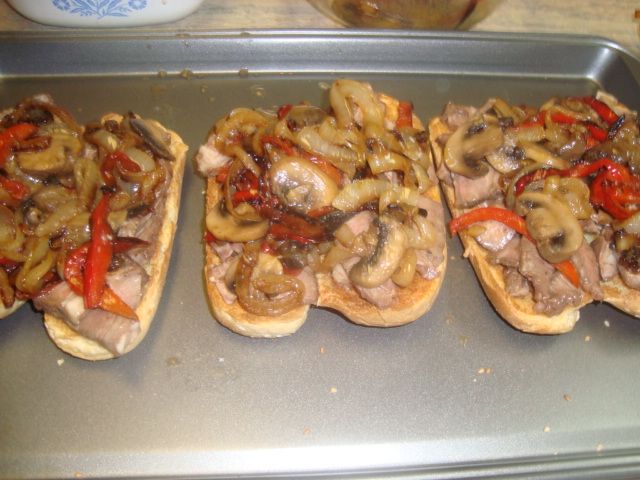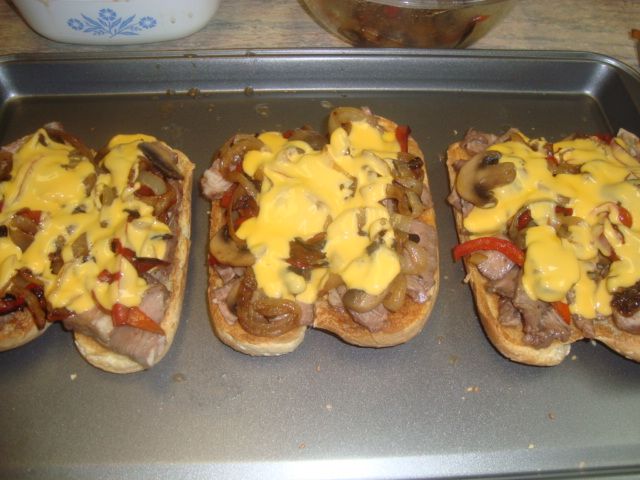 I just layer all the ingredients on my buns and they are ready to serve.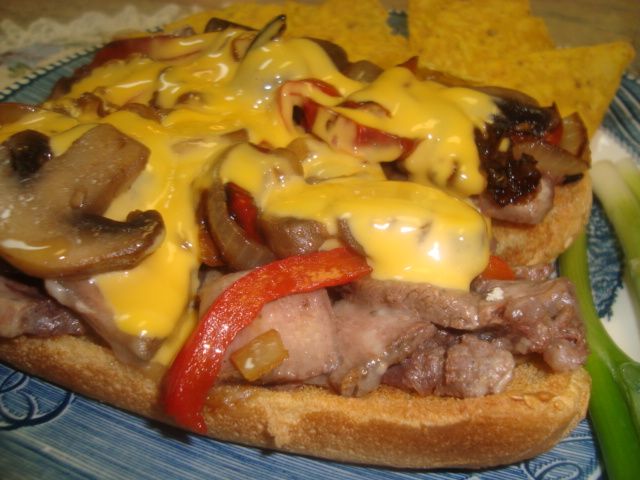 Sure makes a fine lunch.