This cook was done on my Weber Jumbo Joe and consisted of four 5-1/2 oz Jamaican jerk burgers and one standard hamburger. Also grilled on the Weber cast iron griddle were six cornbread griddle cakes, some onions, slab potatoes, and some pineapple slices.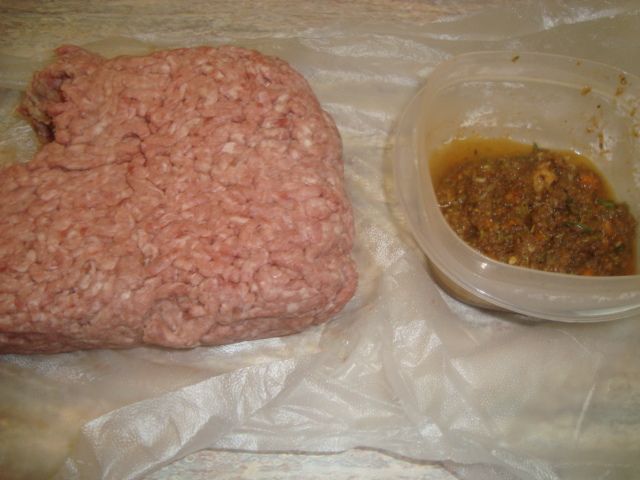 I started by making up a jerk paste with three Habs to be sure I had enough heat in the burgers. I made up one plain burger for the bride and then mixed up my jerk paste in the remaining meat for the jerk burgers.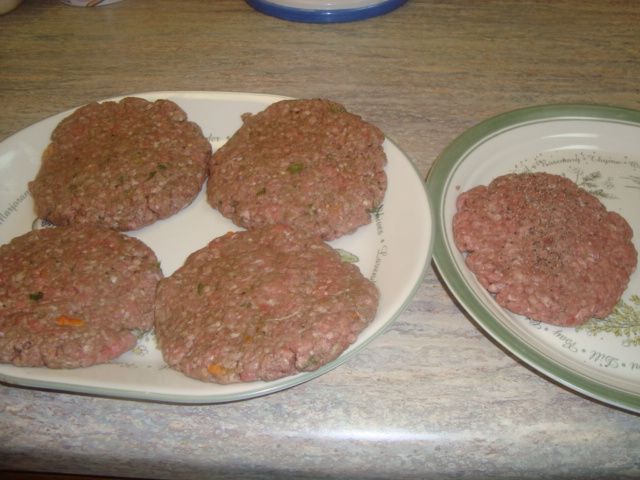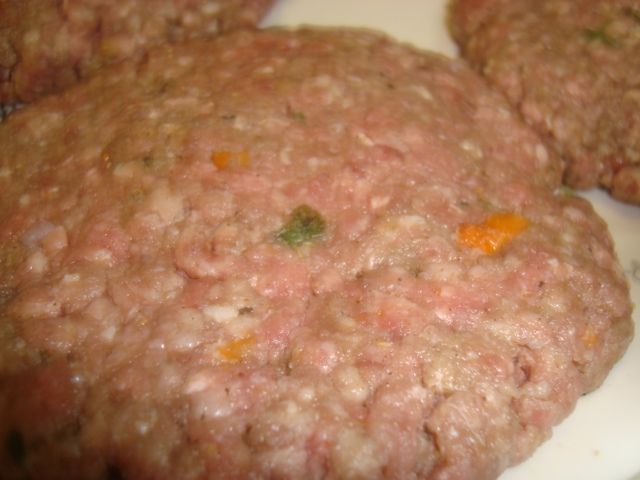 The burgers ready for the grill...I think you can see the peppers in the patties.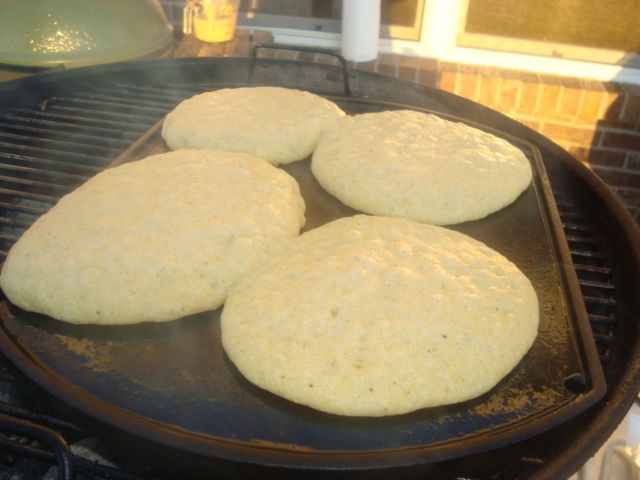 I started with four of the cornbread griddle cakes.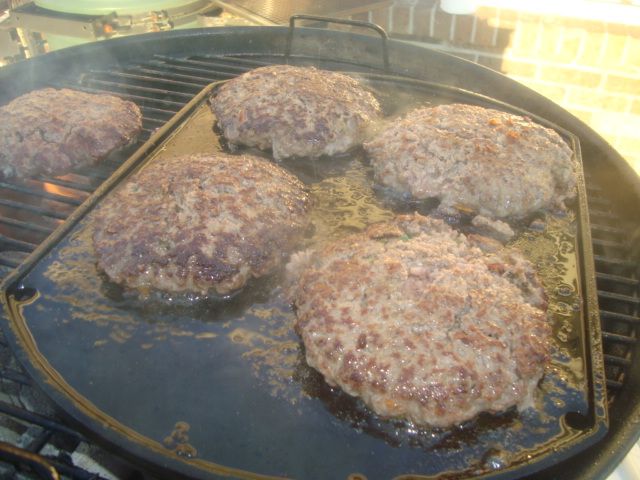 Next up were both the jerk and standard burgers.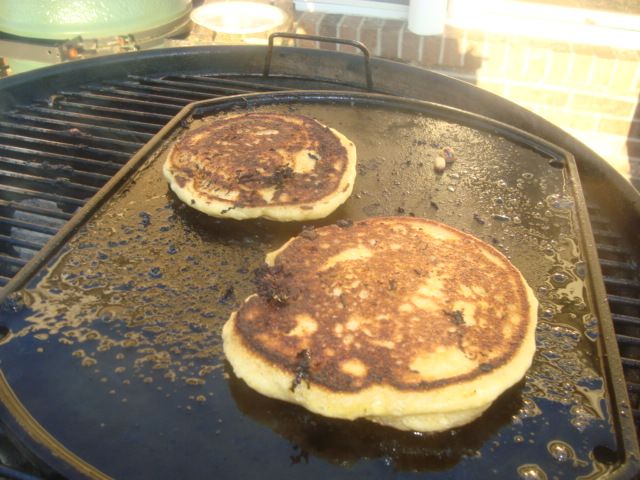 Then I did a couple more griddle cakes just after the burgers to see if they would pick up some of the jerk flavor from the burger cook. (They did)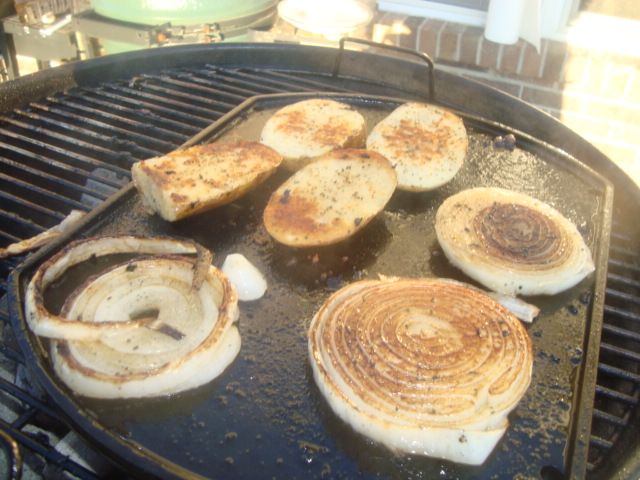 Next were the onions and slab potatoes.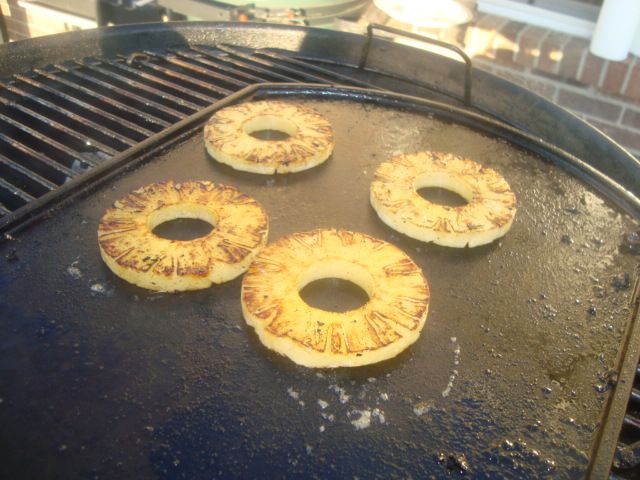 Finished up with the pineapple slices.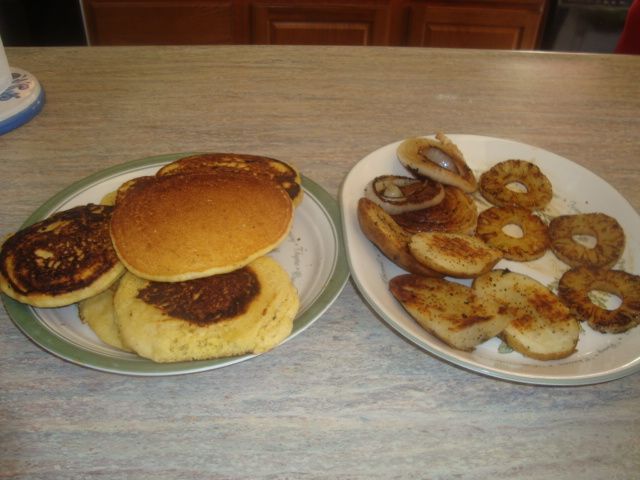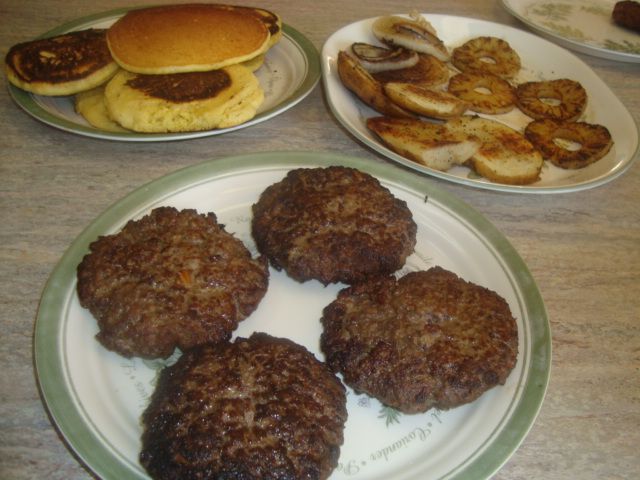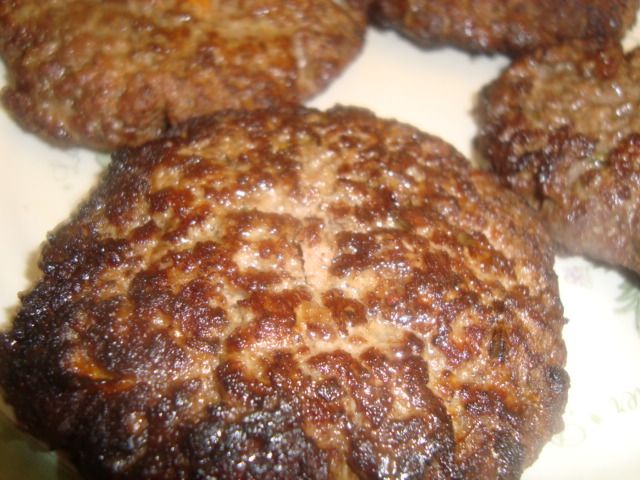 The results of my cook.

For my lunch, I started with a cornbread griddle cake, added some lettuce, a jerk burger, next on was a pineapple slice, a few rings of the grilled onions, some of my very hot jerk sauce, some grilled pepper strips and then I sprinkled on some chopped up green onions.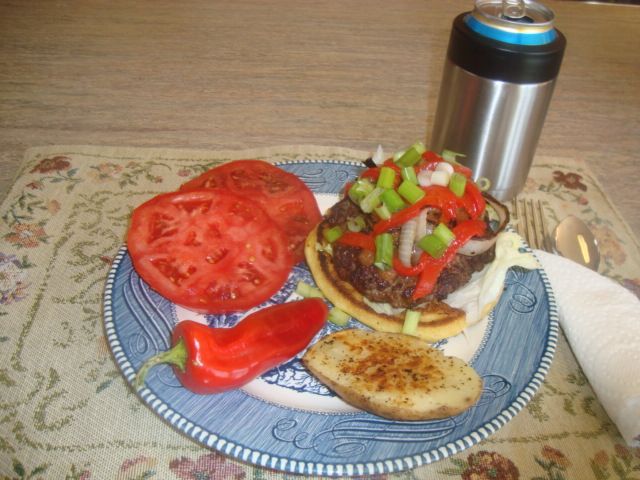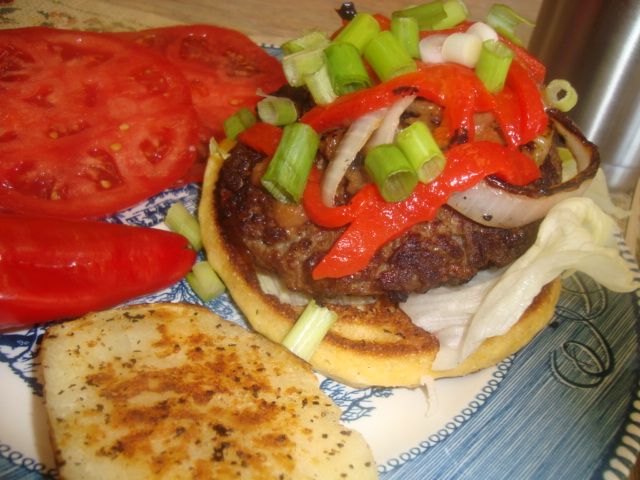 I completed the meal with one of the slab potatoes and a couple slices of garden tomatoes.

Sure made a nice lunch.