This first cook was a combo cook for both myself and my bride in that I wanted some very hot jerk chicken and the bride wanted some kinda hot jerk chicken. I started with four chicken legs and two bone-in split breast which I cut into four pieces.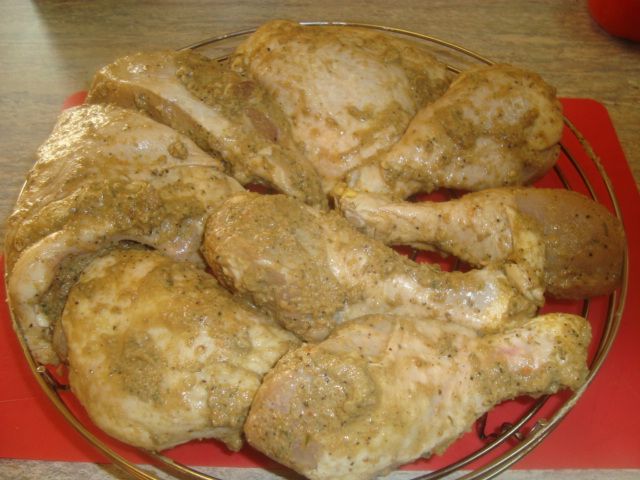 Made up my standard jerk marinade with just 2 habs which will be the base for the cook and placed it into a Zip-Lock bag along with my eight chicken pieces. Went into the fridge for the overnight stay. I did turn the bag over a couple of times during this marinade period.

Fired the grill up the next morning with some lump charcoal and waited for it to come up to temp.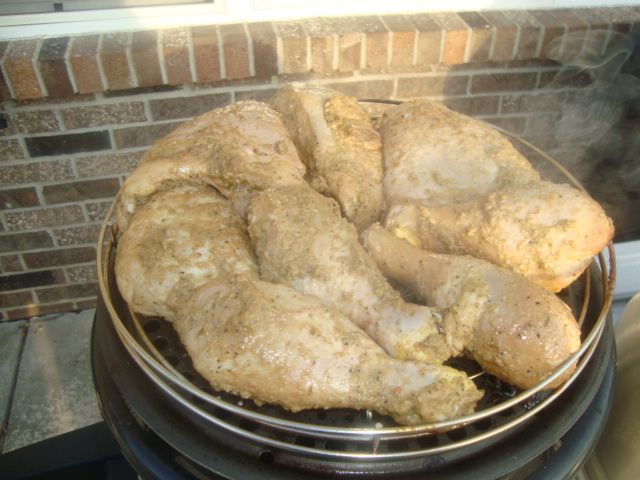 I loaded the chicken into the roasting rack and then placed it on top of the standard cooking grid in the Cobb Grill. Let it cook until the chicken reached about 165 degrees internal turning it over once and let my bride select the pieces she wanted. At this point, all the chicken was in the "kinda" hot range.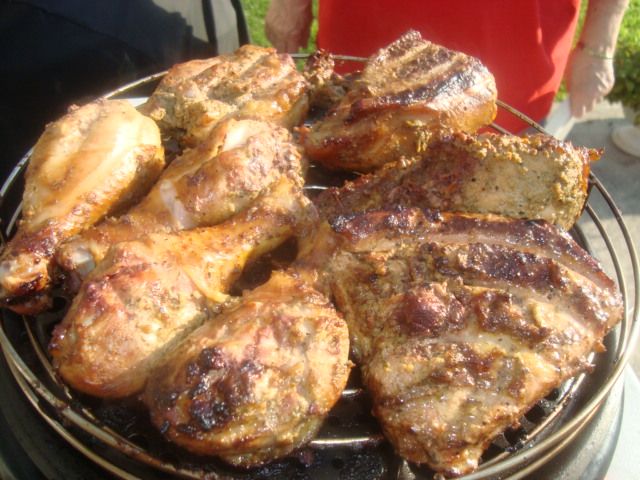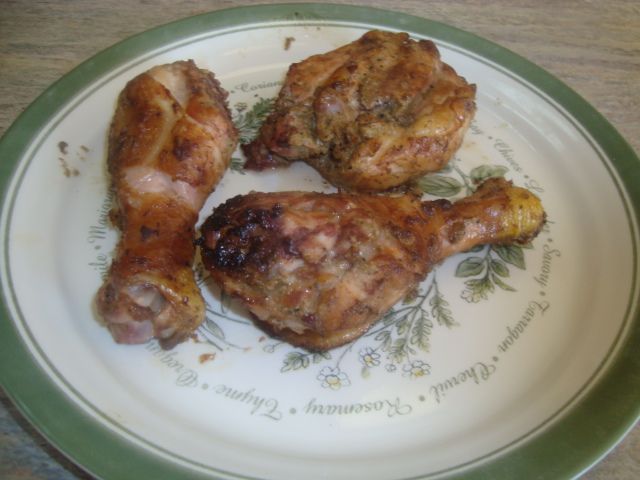 My bride picked out a couple of legs and one piece of the halved bone-in breast.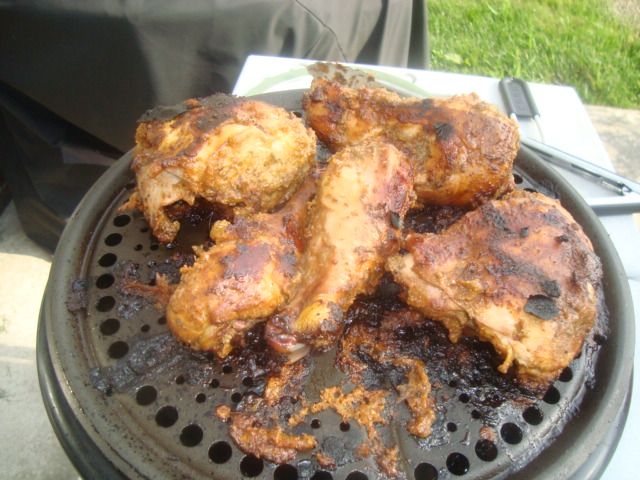 I removed the roasting rack and then placed my chicken on top of the standard cooking grid so I could char or blacken my pieces up some. At this time I also started mopping the pieces with my very hot (6 habs) finishing glaze.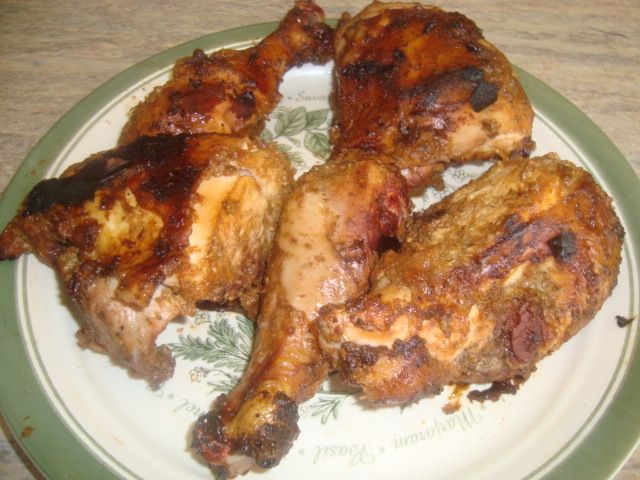 Came out looking good.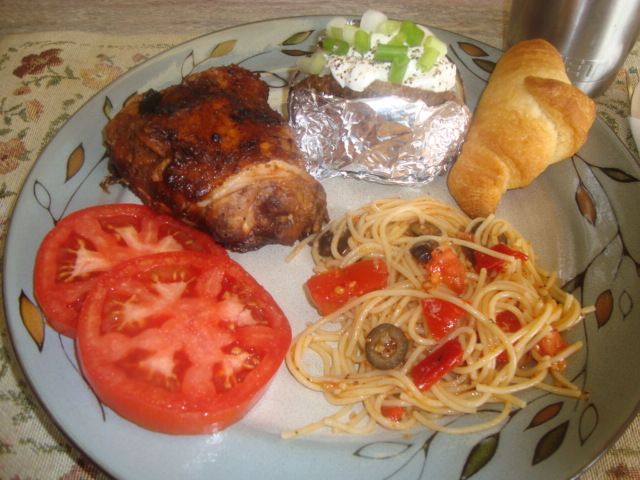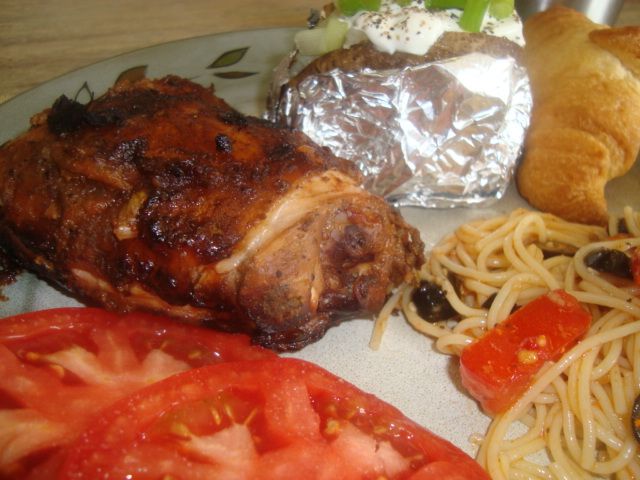 Plated up with a baked potato, some leftover pasta salad, a couple slices of garden tomatoes, and a roll. Made a fine meal.
This second cook was some blackened chicken breast strips for the bride and some super hot jerk chicken wings for myself.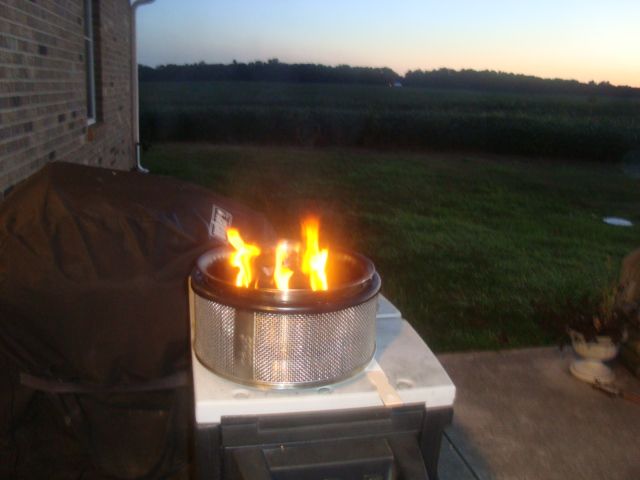 Started this cook on the Cobb Grill just before daybreak with some lump charcoal.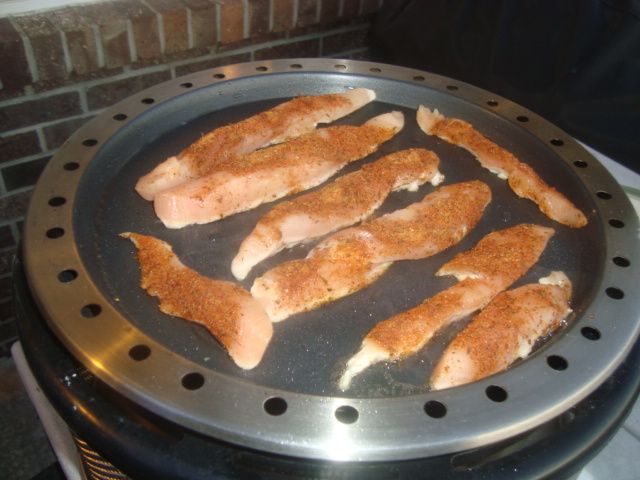 Wife rubbed up her chicken strips and I added the frying grid to the grill and loaded up the chicken for it's short cook.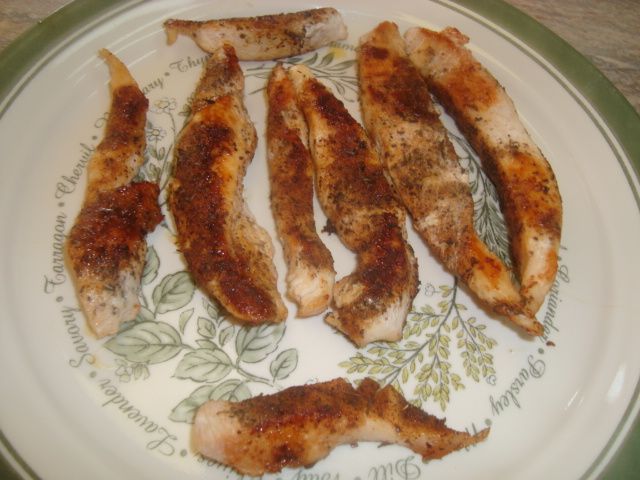 The chicken strips just off the grill.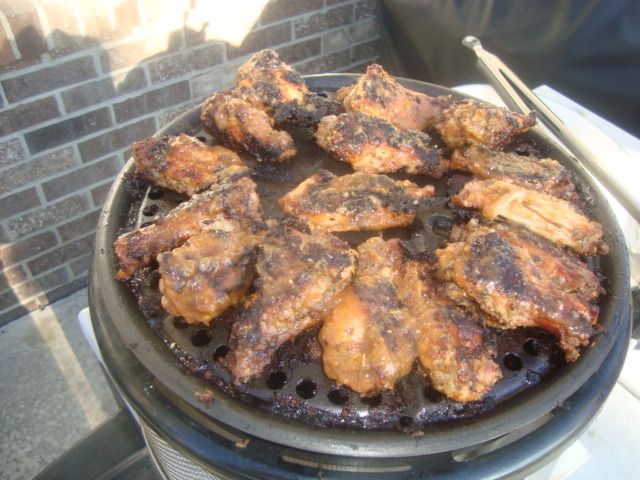 The chicken wings were marinaded overnight in a scorching hot jerk marinade and then loaded onto the standard cooking grid in the Cobb Grill. I also added my very hot jerk glaze to the wings a few times before they came off the grill.
Jerked hot wings just off the grill.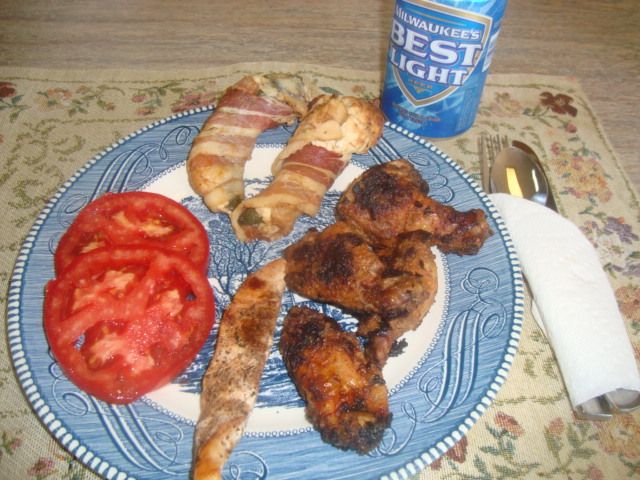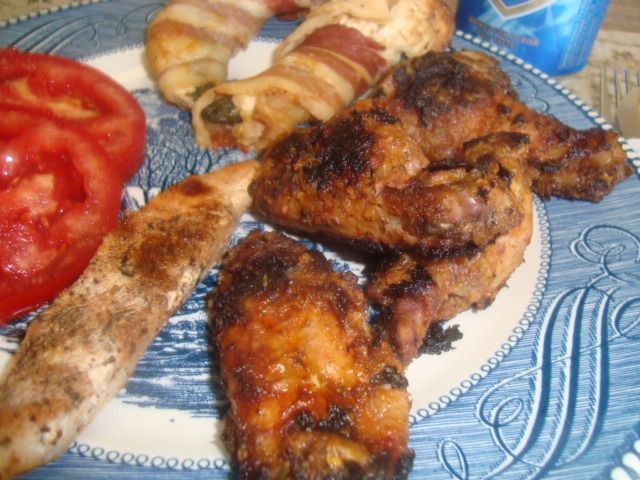 Plated with ABT's and some garden tomatoes and served.