I am still playing around with the BBQ Pit Boys recipe for this treat. This cook was done on the Cobb Grill.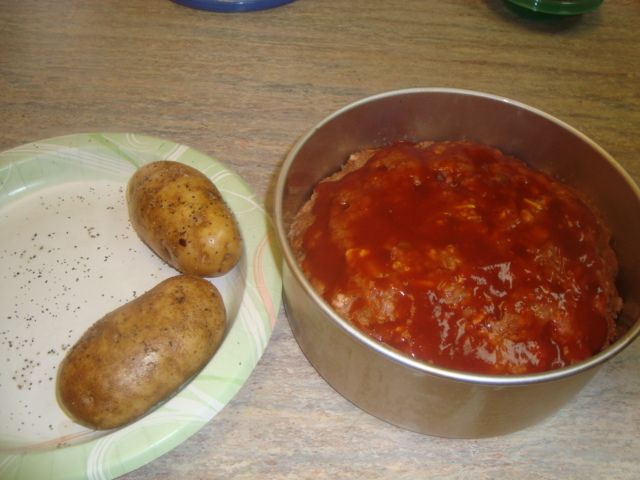 For this attempt, I used about 2 lbs of beef burger along with about 9 oz of beef Chorizo sausage. I also doubled most of the spices and cut back on the crushed corn chips. Used the same amount of refried beans and the tomatoes with green chilies. I also added about a 1/3 cup of shredded sharp cheddar cheese to the mix and added some taco sauce to the top of the meat.

The baking potatoes were rubbed with peanut oil and then sprinkled with salt and pepper.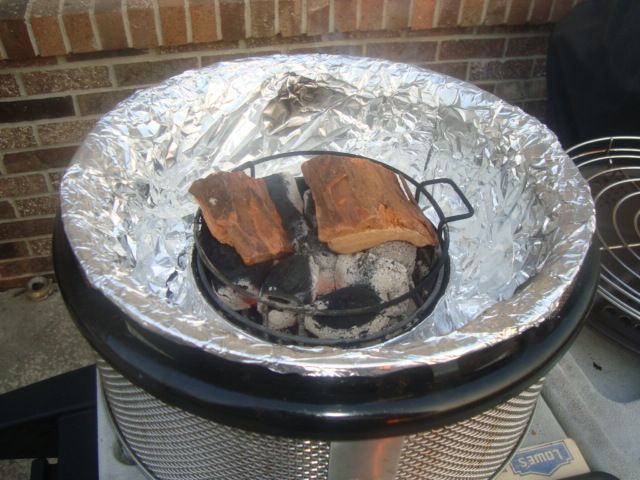 The Cobb Grill was loaded up with 11 Stubbb's charcoal briquets and then I added a couple small pieces of hickory for the smoke wood. As soon as the grill was on temp, I loaded the meatloaf and the baking potatoes.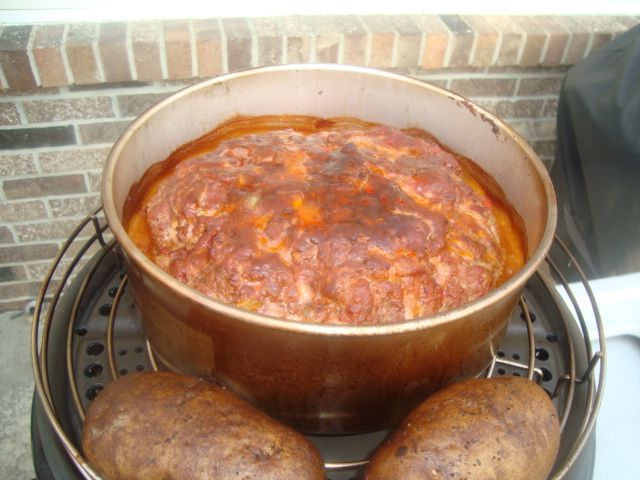 Sure filled up the little grill.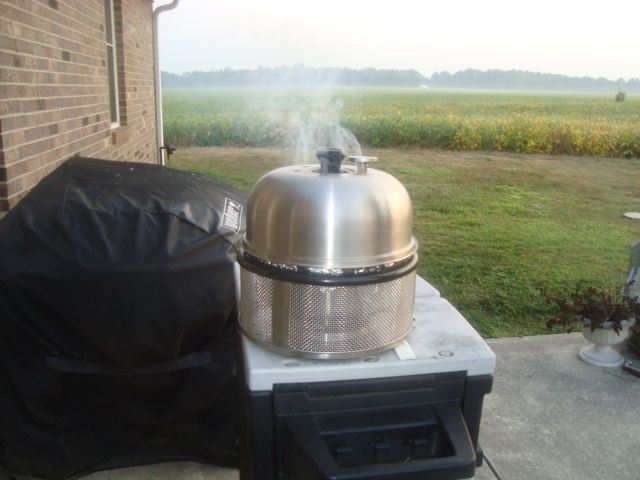 The meatloaf and potatoes took about 75 minutes to get done.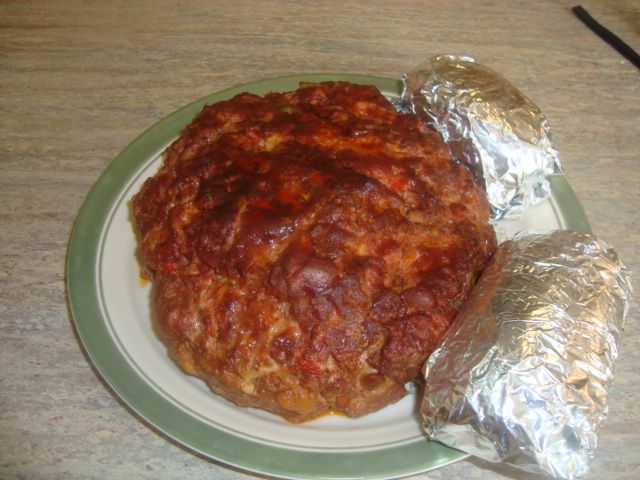 The results of the cook.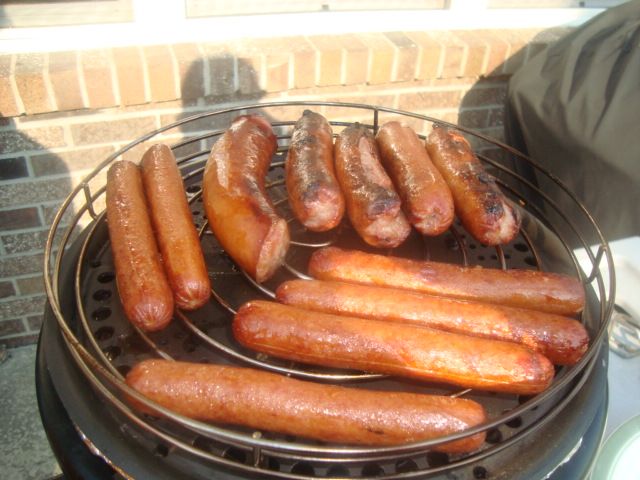 Had some fire left and rather than waste it, Mommy wanted some hot dogs and sausage grilled.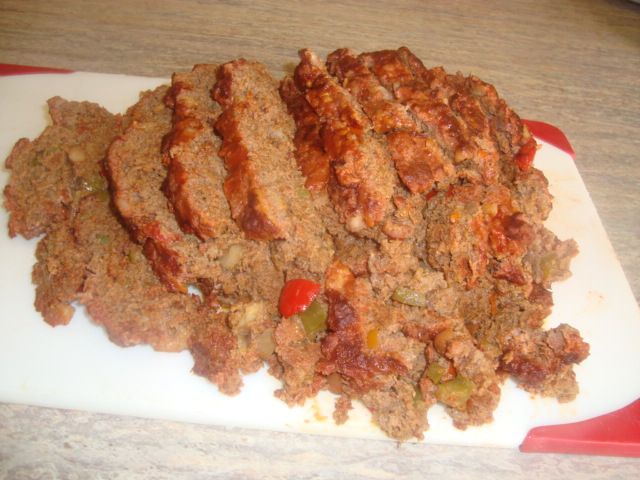 The meatloaf came out a little crumbly again. I guess I will need to go to 2 eggs for this treat. The spice combination is still not right...it seems to be missing something.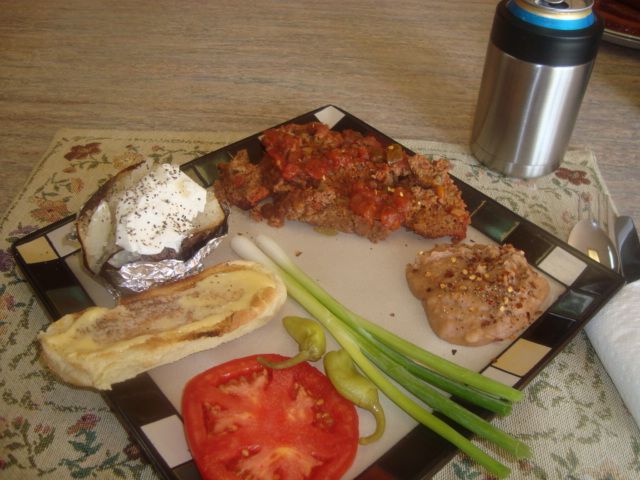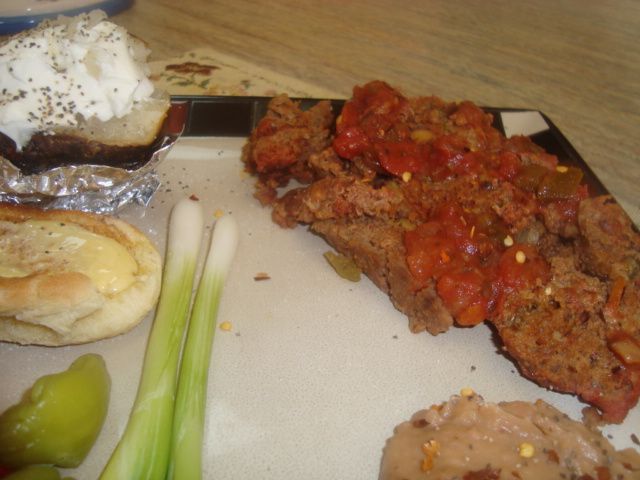 Served with the remaining refried beans, hot salsa, and a garlic bun and also some garden veggies. Even though I still haven't got this dish to suit me, it still makes a wonderful meal.

Back to the drawing board.....