I started this cook by making up some Southern Succor Rub from the famous Smoke and Spice book which is our favorite rub for several different treats including all Spam recipes. I also made up some Orange Marmalade Sriracha Sauce for our Spam treat.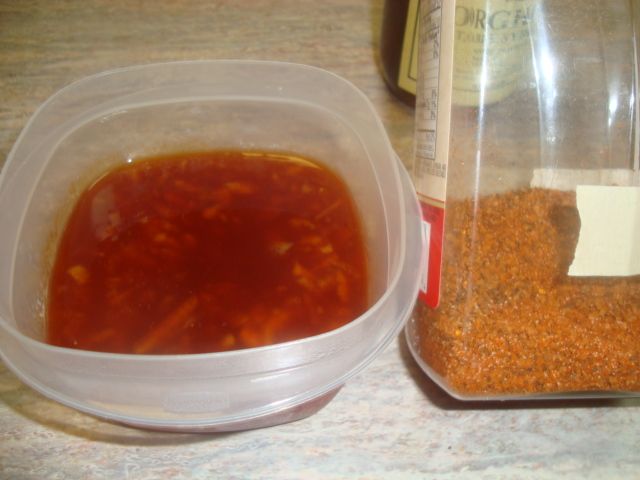 That sauce is killer.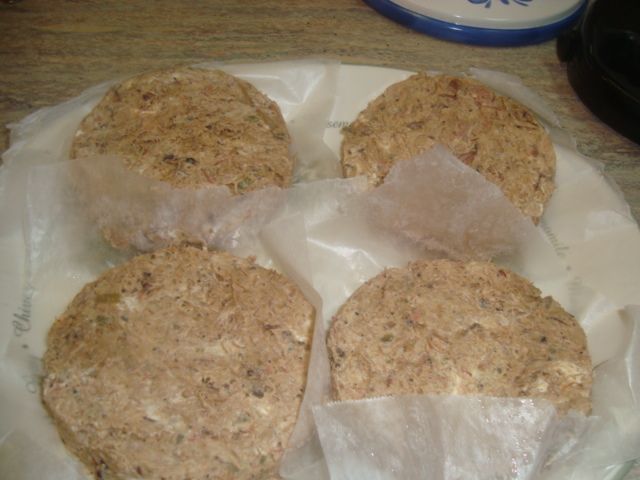 Next up were the Pig Patties and this is my recipe for this treat.

About 1-1/4 to 1-1/2 pound of pulled and chopped pulled pork
2 tsp finely chopped jalapeno pepper
2 tsp finely chopped bell pepper
2 tsp finely chopped onion
2 tsp Southern Succor Rub
1/2 tsp cayenne pepper
About 6 oz cream cheese
About 1/8 cup sorghum
Salt & Pepper

AP flour
2 eggs
Panko bread crumbs

I sauted the jalapenos, bell pepper, and onions in a cast iron skillet.
I made up the patties with a burger press and placed them in the fridge overnight to be sure they set up so they could be breaded for cooking.

I also made up my Dirty Beans on the day before the meat cook. This is my recipe for the beans.

2 cans Refried Beans
Small can Pickled jalapenos including the juice
Small can of Black olives including the juice
About 7-8 oz of pork Chorizo sausage
Small yellow onion finely chopped
2 small Roma type tomatoes chopped
Handful of cilantro
Mexican cheese

I precooked the sausage and onions and then added them to my beans.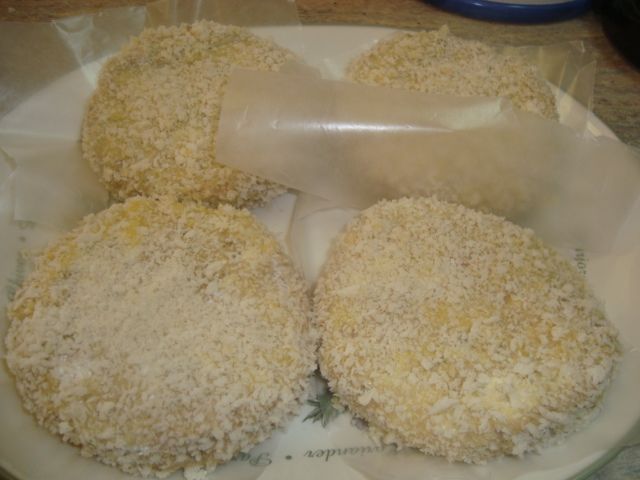 On the morning of my cook, wife breaded my Pig Patties and they were ready for the fire.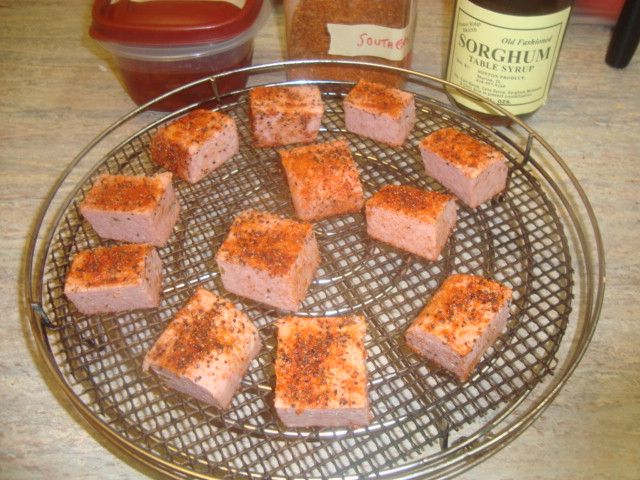 Cut the Spam into 12 chunks and sprinkled on a light coat of the Southern Succor rub.

Fired the Cobb Grill up and added a chunk of hickory for this cook. Loaded the Spam on the cooker for the first part of the cook.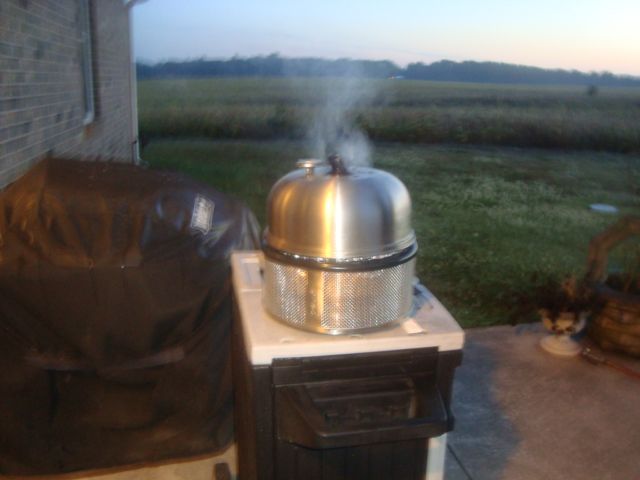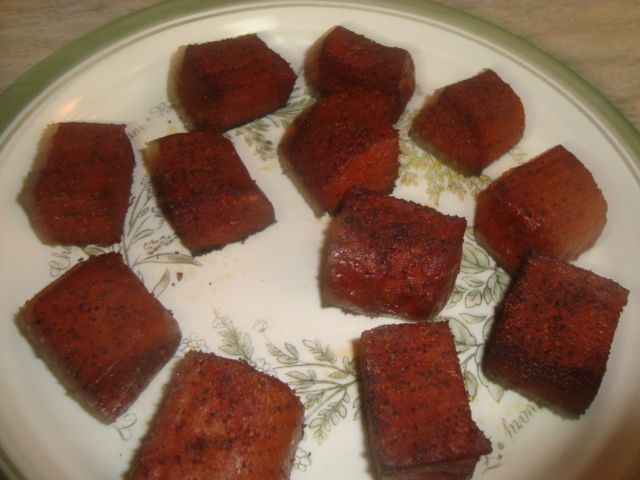 Got an early start and the Spam took about 20 minutes to get done.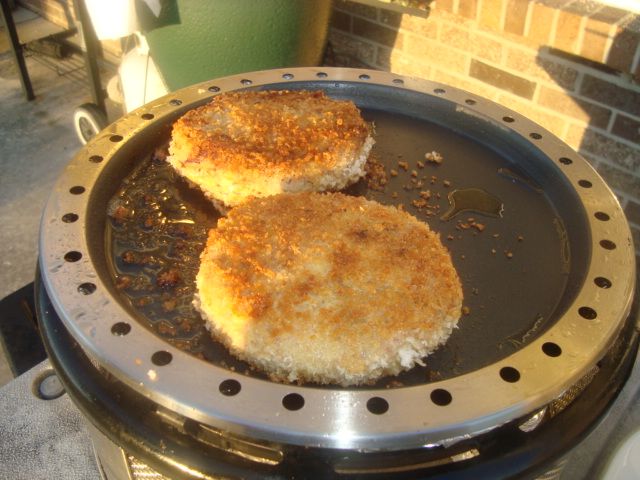 I changed the grill over to the frying pan and grilled up the Pig Patties.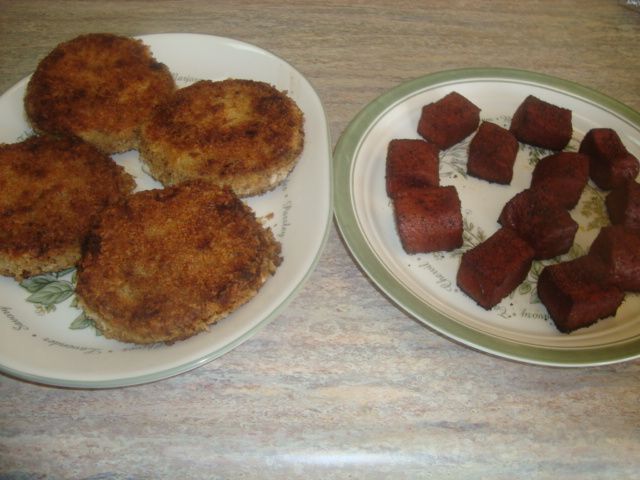 Meat just off the grill.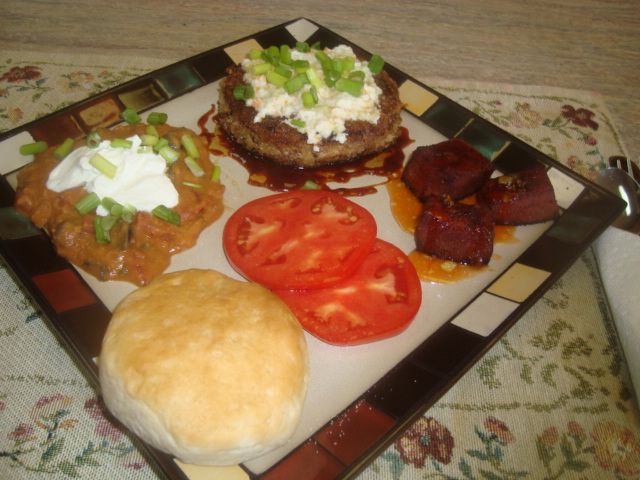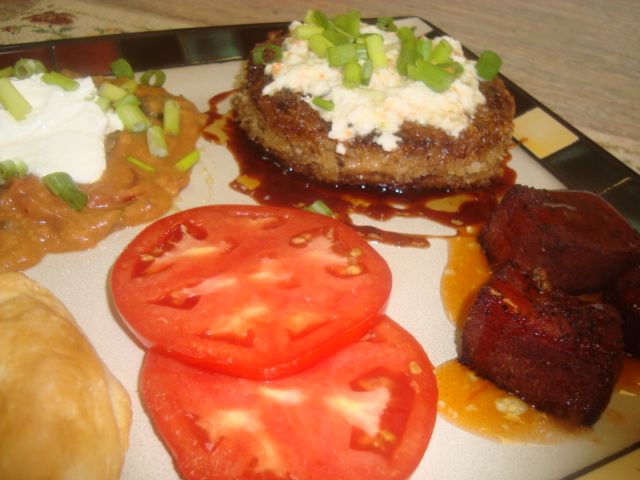 I spooned a puddle of bbq sauce on the corner of my plate and then added the Pig Pattie. On top of that, I added some slaw sauce and green onions. Last, I dribbled on some sorghum. I also added some of the Orange Sriracha sauce to my Spam pieces. I added some sour cream and green onions to my Dirty Beans. With a biscuit and some tomato slices, my meal was complete.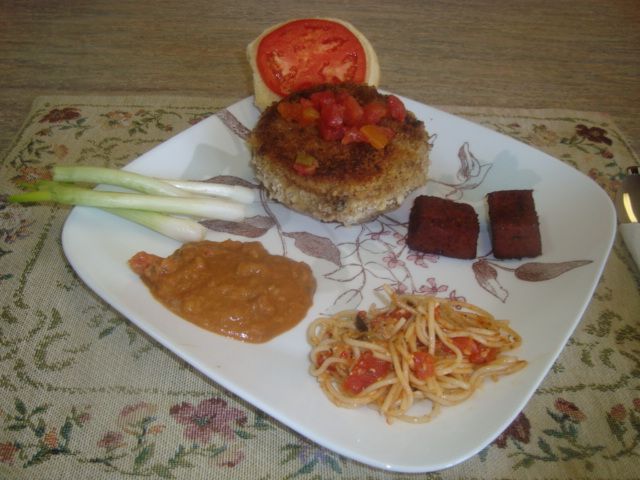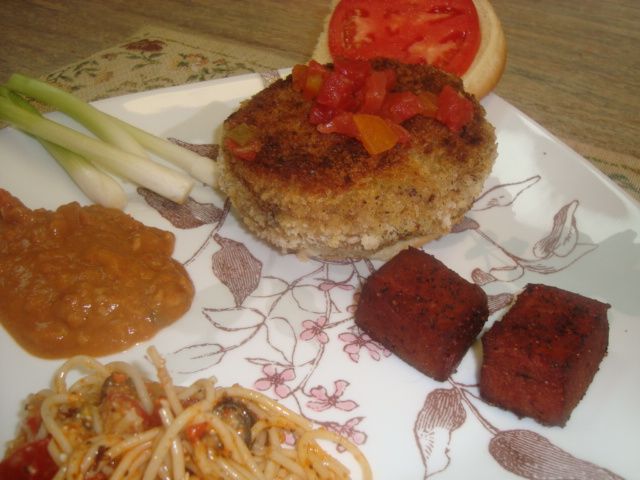 Wife made her Pig Pattie into a sandwich and added some pasta salad to her plate.