Mark Lambert (Sweet Swine O' Mine) introduced this new Red Box Smoker at the Jack Daniels contest last weekend and it looks like a pretty good value.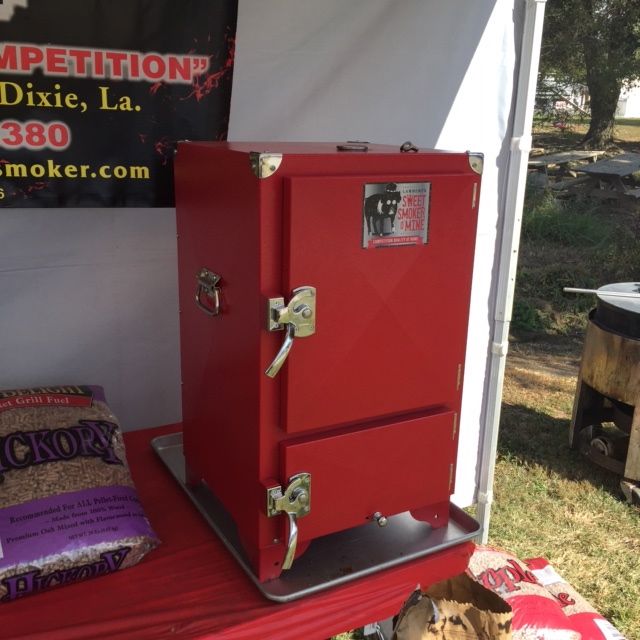 The cooker is insulated, reverse flow, double walled, and has a Stainless steel cooking chamber among it's many features. It's a smaller smoker and looks about the size of the older Backwoods Patio cooker. It is listed to cook a couple of pork butts, or a couple of brisket flats, or about 4 slabs of baby back ribs. Website shows it will cook for about 6-10 hours on 3-5 pounds of charcoal.

The cooker is listed for $397.00 and is light enough to ship UPS for about $60-100 dollars to many places in the country.

Seems to me that a box cooker shipped to your door for under $500 dollars with all these features would be a good value. It is made in China but what isn't now days?

The website is here: http://ssomd.com/red-box-smoker

I am not affiliated is any way with this company but just came across the info and find it interesting. I just don't know if Jan would boot me out of my happy home if I were to order another cooker!