I have been wanting to try this on my Cobb Grill for several months and finally got around to doing it.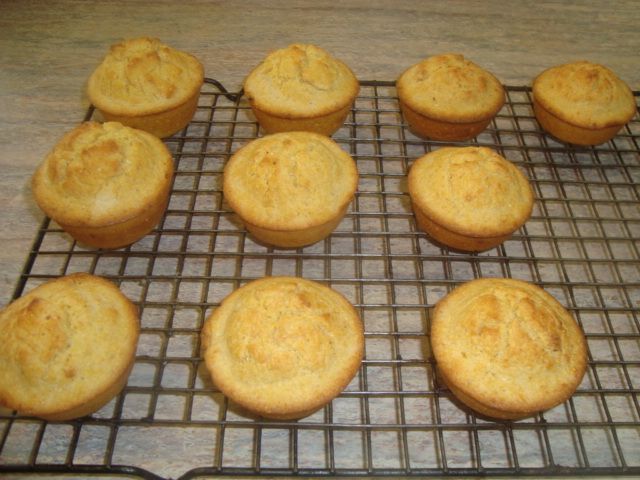 First up was some corn muffins as I needed some crushed up for my stuffing.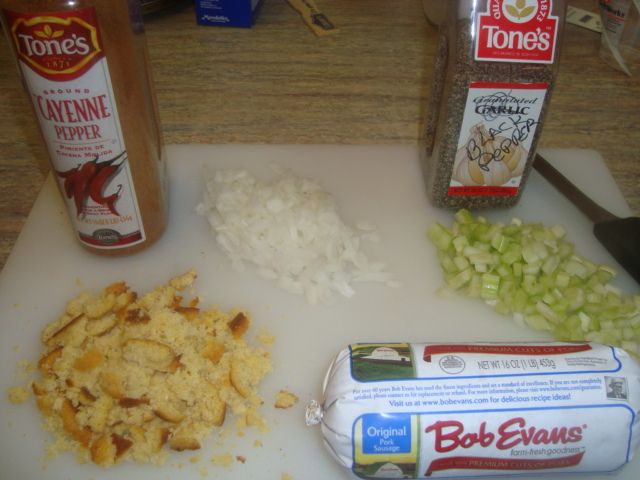 Next up was the rib stuffing. I used about a cup of finely chopped celery, a cup of finely chopped onion, a cup of crushed up corn bread, a pound of sausage, and some spices.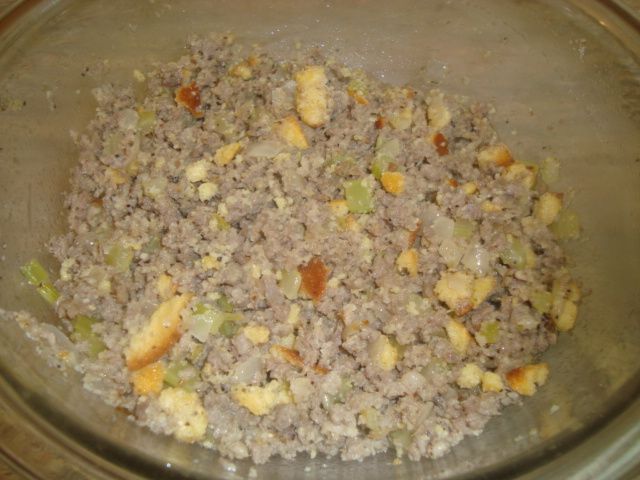 Everything was cooked in advance for the stuffing.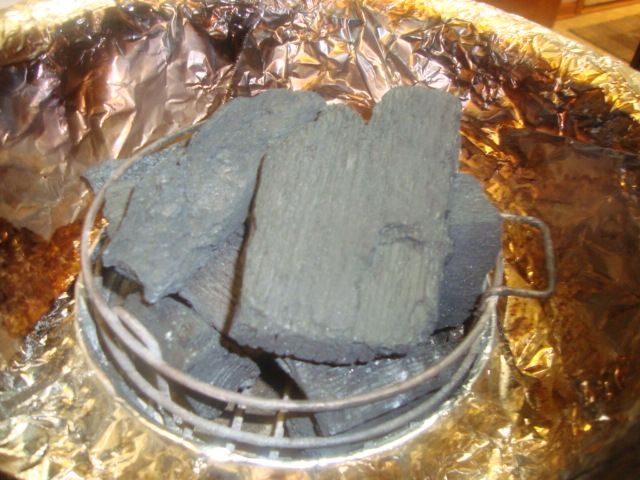 Loaded the Cobb with some lump charcoal and will carry it out to my cooking table.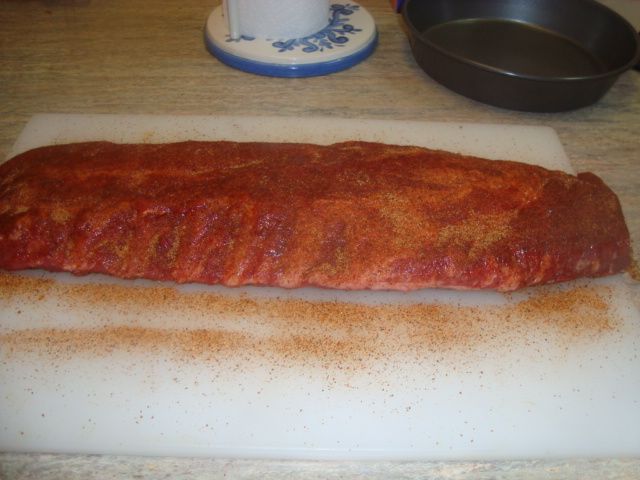 Trimmed and skinned the ribs and added the rub.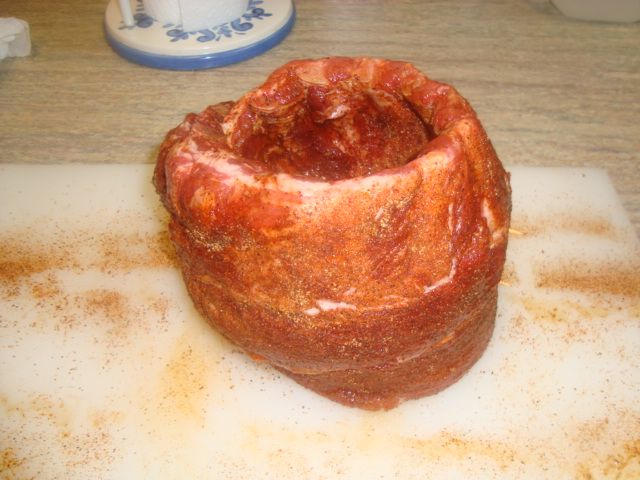 Rolled and pinned the ribs.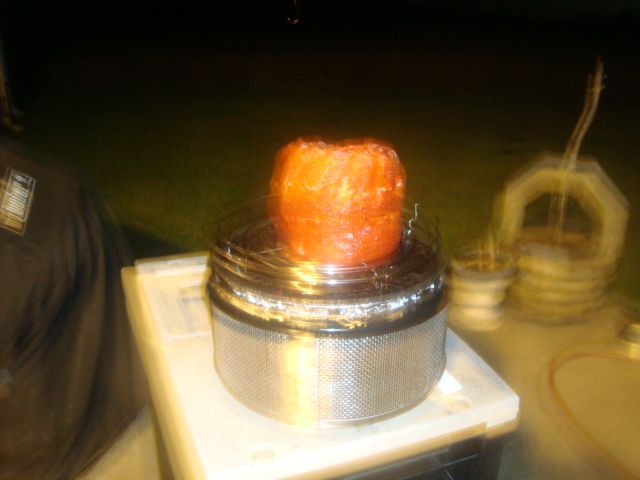 Loaded the ribs about an hour before daylight.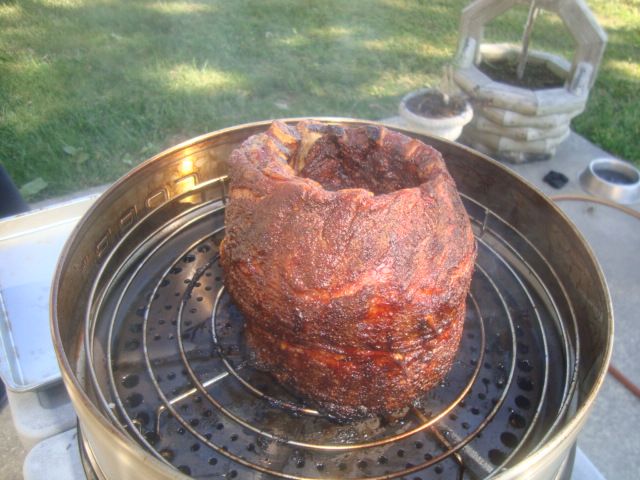 Since the bride wanted Memphis style, all I did after loaded them up was to spray some apple juice on them a few times during the cook.

As soon as they were getting close to done, I added the stuffing.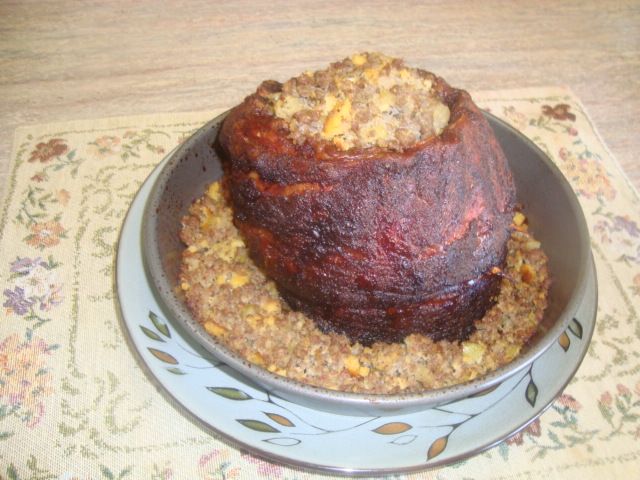 My stuffed ribs just off the little cooker.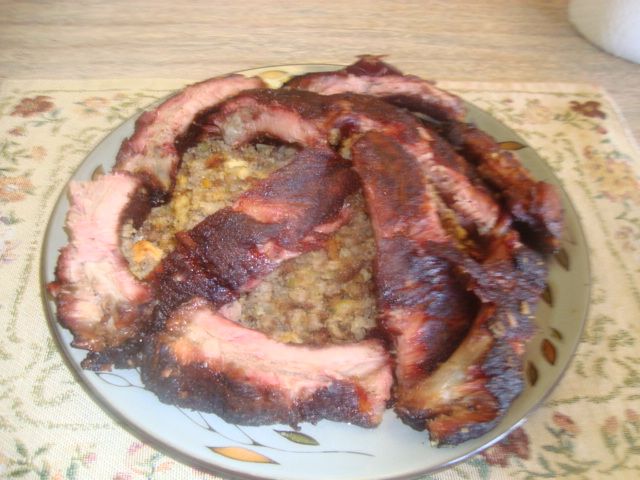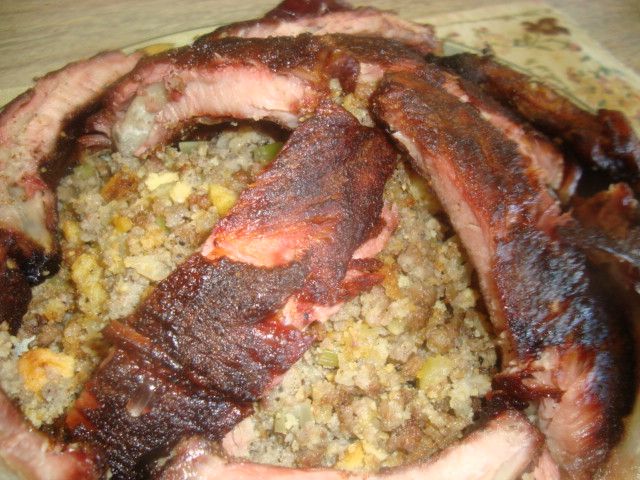 Plated up for serving.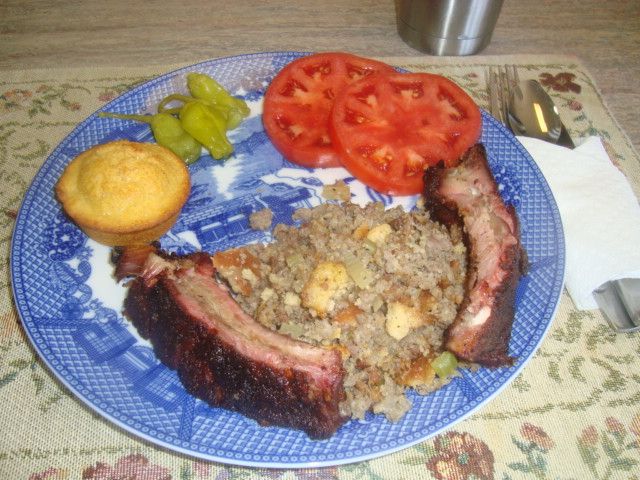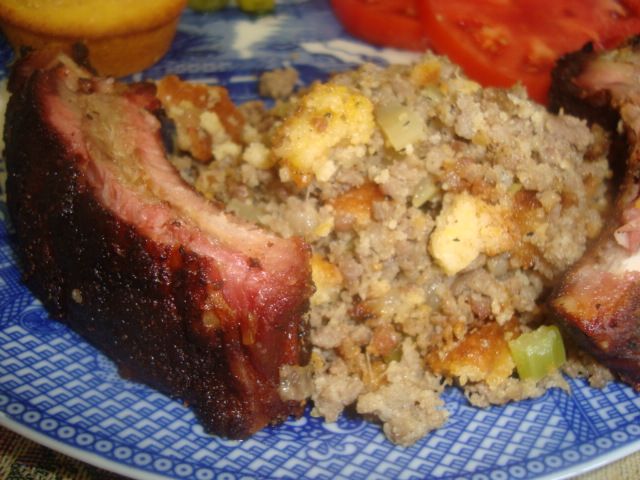 As served. I have forgotten just how good plain ribs are...was a great lunch.