This cook was done on my Weber Jumbo Joe kettle running a split fire (direct & indirect) using lump charcoal with a fist sized chunk of hickory for my smoke wood.
I prepped 4 chicken legs, 3 chicken thighs, and one chicken breast which I cut into 2 pieces with my favorite jerk chicken marinade recipe and placed them into the fridge for an overnight stay.

The potato bombs were prepped by using and apple corer to take a plug out of the middle of the potato. I then used the same corer to take some plugs out of a couple of cheese blocks for my filling. Placed the cheese inside the potatoes, cut the plug I removed from the potato down to about 1/2" long to plug the bottom of the potato and then brushed on some peanut oil. Next step was to sprinkle on some sea salt, granulated garlic, and some black pepper and then wrapped them in bacon and used a toothpick to hold the bacon in place.

I prepped about 14 ABT's with some smoked shredded chuck roast, cream cheese, SGH rub, and a bacon wrap. I figured I would be short on room so I had the Wife do most of them in the oven. I did get 4 of them into the kettle later into my cook.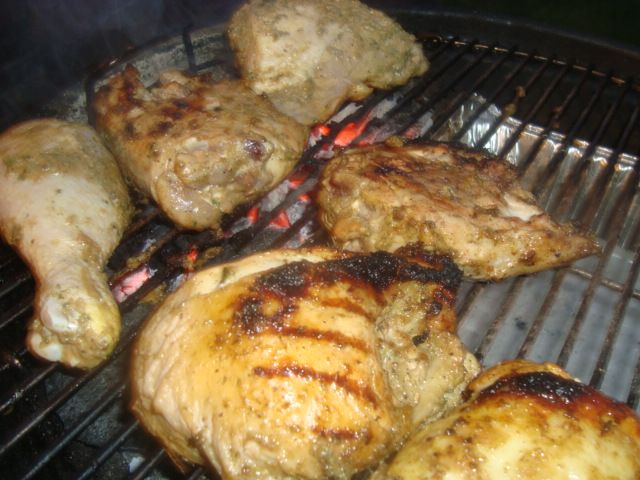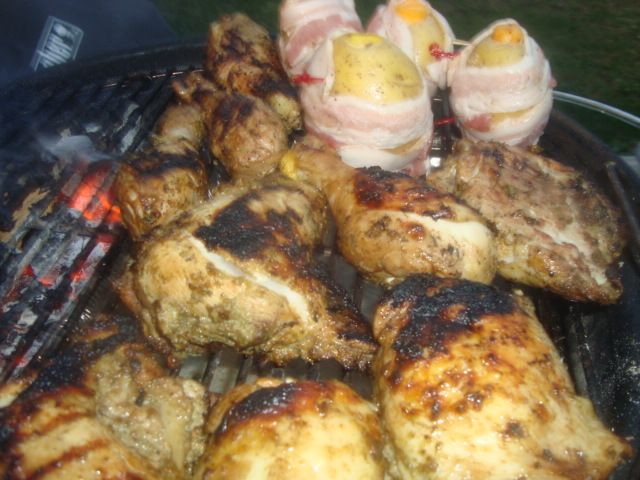 Poured in a full chimney of lump and got my fire ready for the meat.

I started my chicken pieces over a very hot direct fire to give them some char marks and blacken them up a little. I then placed them on the indirect part of the cooker to finish them up.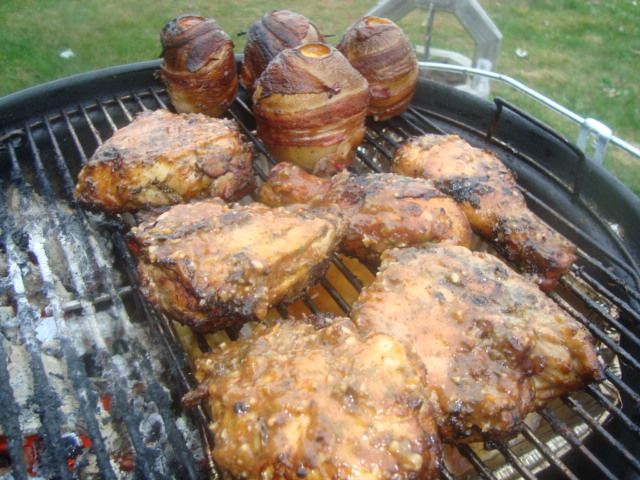 I took the Wife's chicken off the cooker when it was done and I started my very hot jerk glaze to my pieces to finish them up.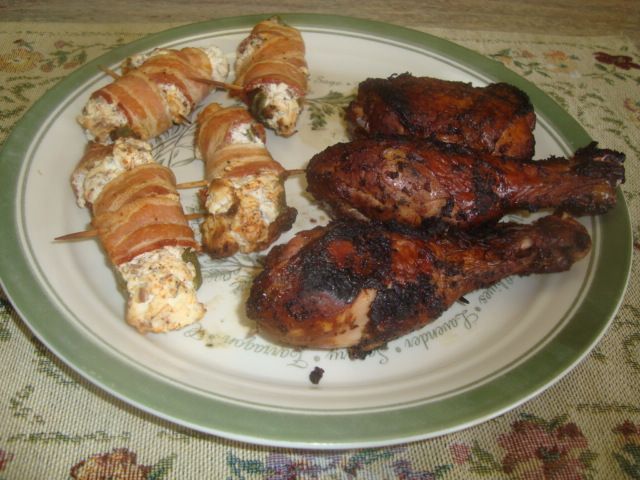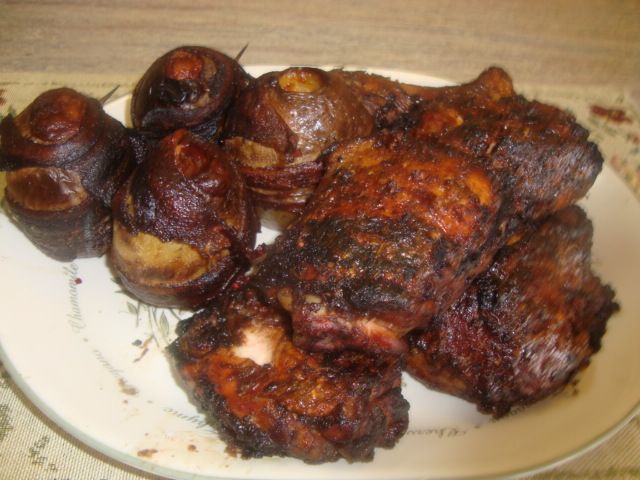 The results of my cook looked good.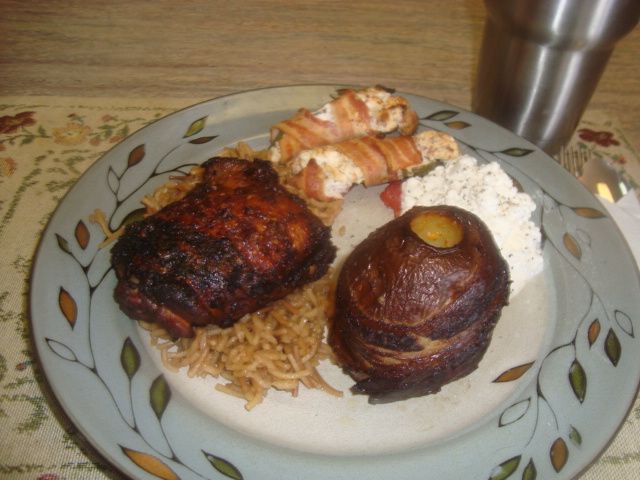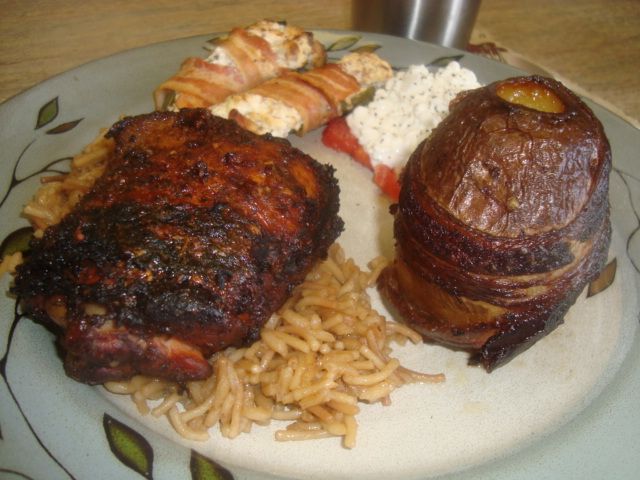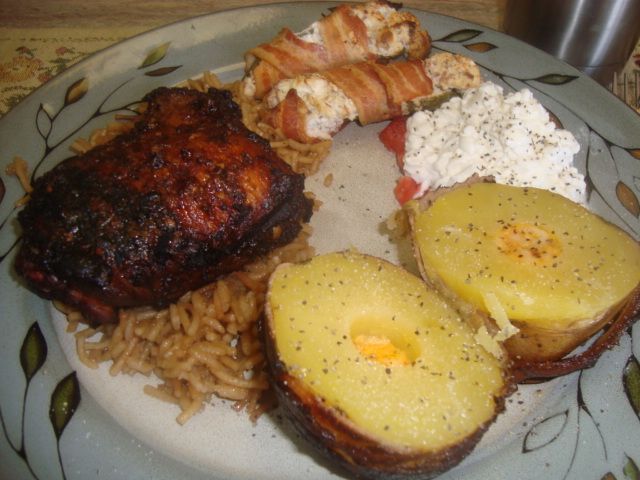 Plated for serving....made a nice meal. I used that very hot 3 alarm cheese from Sam's Club in my potato bomb and it was great.