My Labor Day weekend cook was done on my GMG Daniel Boone pellet cooker and consisted of two briskets, one large pork butt, and a pan of Rick Salmon's BBQ Pit Beans.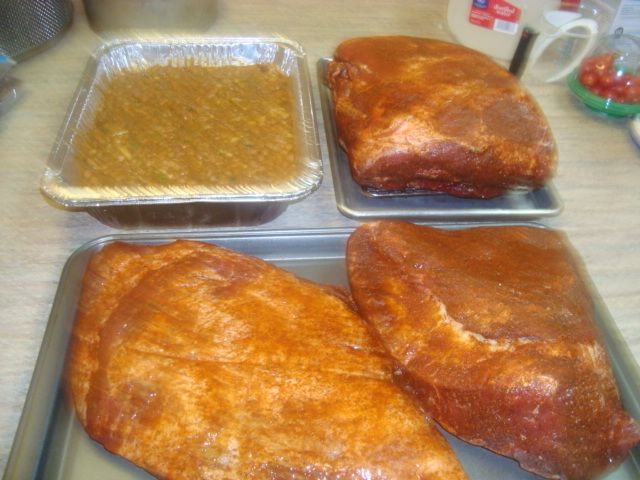 The meat was trimmed and I sprinkled on a generous portion of SGH rub. The pit beans were prepped per the recipe and I used about 1-1/2 pounds of pulled pork for the meat.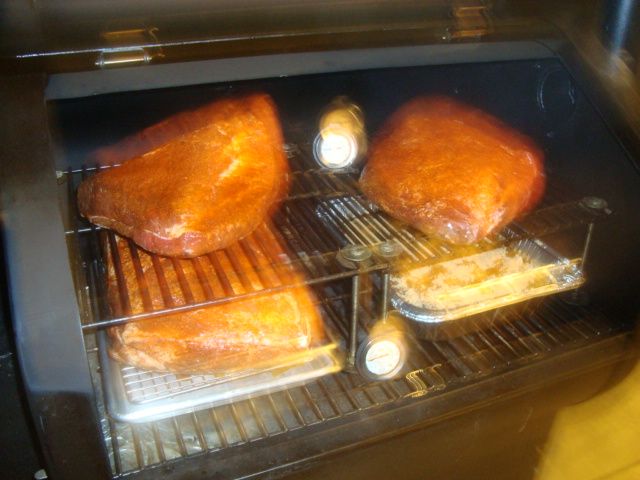 Started the cook a couple hours before daylight and I placed one of the briskets over the pit beans for some additional flavor.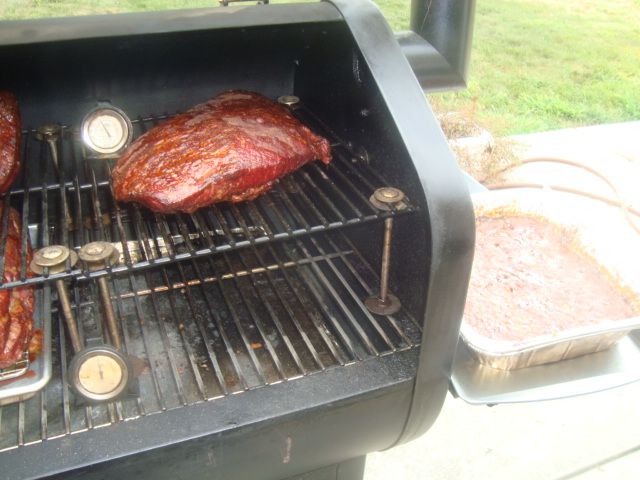 Pulled the pit beans about 5 hours into the cook. The total cook time was about 10 hours and made a nice holiday spread.