This is my method for cooking pork burnt ends and I feel is much better than any other method I have tried. I have done them with a whole pork butt, I have done them using pork steaks that I have sliced about 1-1/4" thick, and I have done them by cutting up a pork butt in 4-5 big slices. The problem with these three methods is that the best a person can do is to get smoke on just two sides of the meat. Cooking a whole butt will not give you much smoke flavor in most of the chunks or pieces. Next, these methods are just as bad with producing bark on your pieces. Best you are gonna get is a couple of sides with a good bark.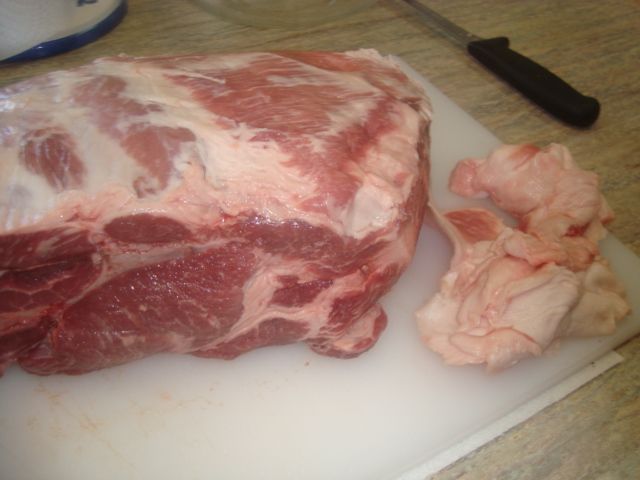 Ok, I start with a whole butt and this one weighed about 7-1/2 pounds. I trim off the fat cap and any other fat that is easy to get to.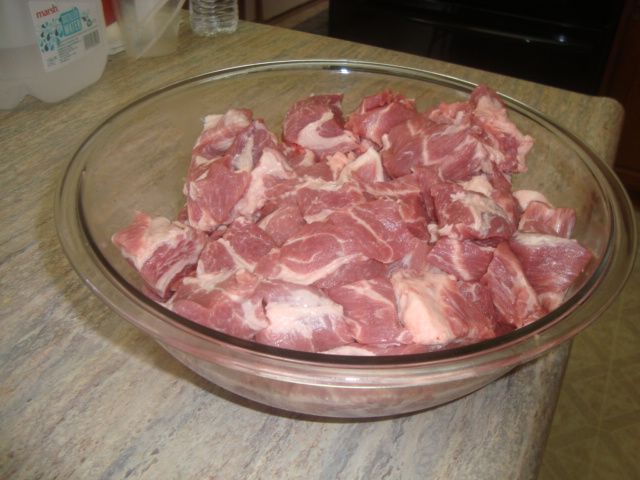 I then cut my butt up into about 1-1/4 to 1-1/2" cubes. They will shrink in cooking.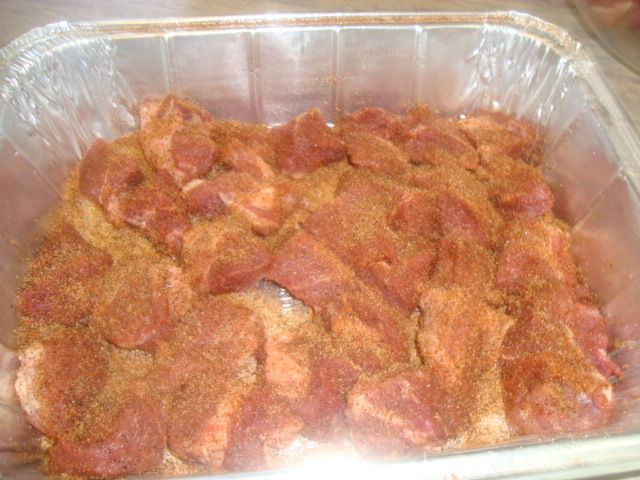 My cubes were rubbed with a mixture of Smokin' Guns Hot and Cimarron Doc's rub.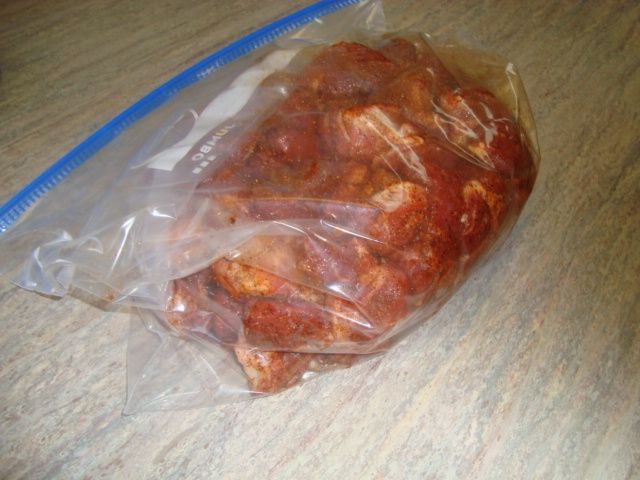 I placed the pork cubes into a Zip-Lock bag and put them into the fridge for an overnight stay.

Early this morning, I got the Green Mountain Davy Crockett out of the garage and rolled it around to my cooking patio. Fired it up and set the temp for 150 degrees so I would get mucho extra smoke for the first hour of the cook.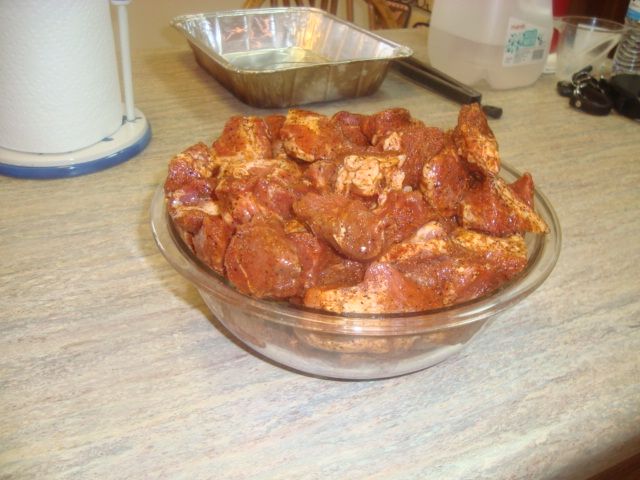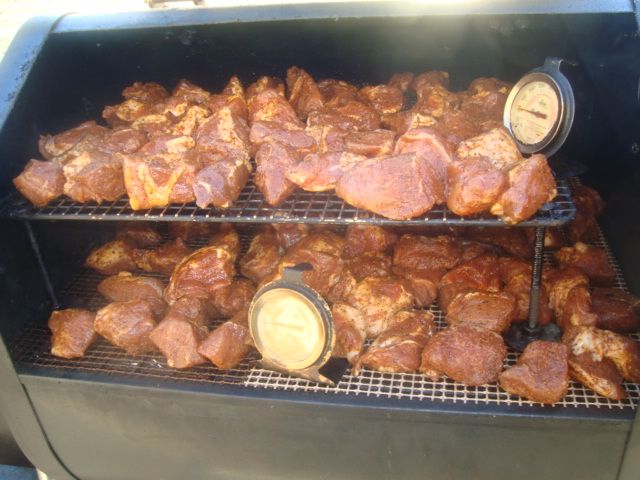 Got the pork cubes out of the fridge and loaded them into the Davy Crockett cooker.

This is the secret to this treat. Cutting the pork butt into uncooked cubes and cooking it in this manner gives me smoke on all 6 sides of each cube. I also get good bark on all 6 sides of each cube. Of course there will much better flavor on all 6 sides of each cube from the rubs.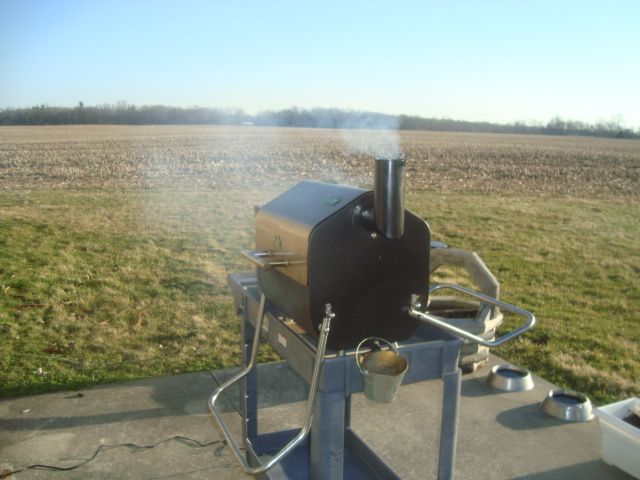 I run the first hour with pretty heavy smoke. After the first hour I raised the temp up to about 230 degrees measure on the lower cooking grid.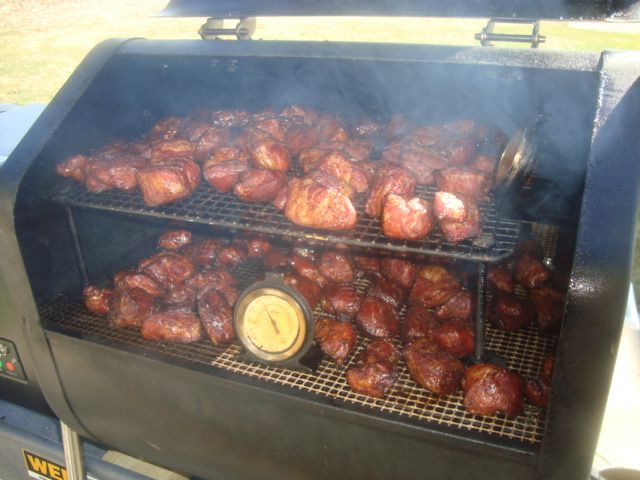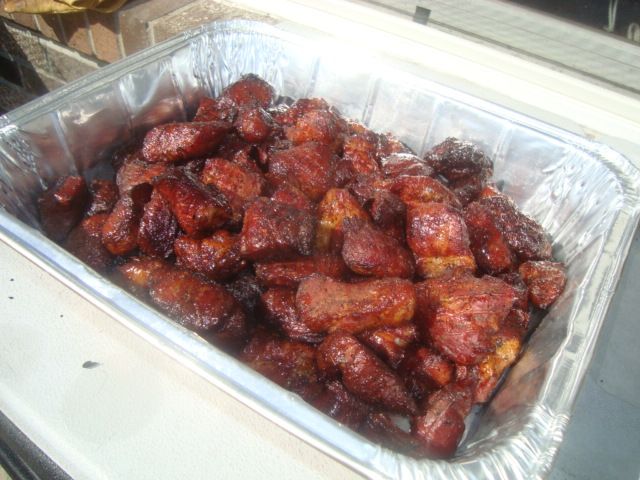 I cooked the pork cubes to around 180 to 190 internal and then placed them into a pan. I couldn't get them all off at once as my upper grid wasn't running as hot as the lower grid. This was a little extra work but well worth it!

I then poured a mixture of Blues Hog regular, Blues Hog Tennessee Red, and a little honey over my cubes. Next step was to add more rub. Last step was to sprinkle on some brown sugar. I did this in both of my pans of meat.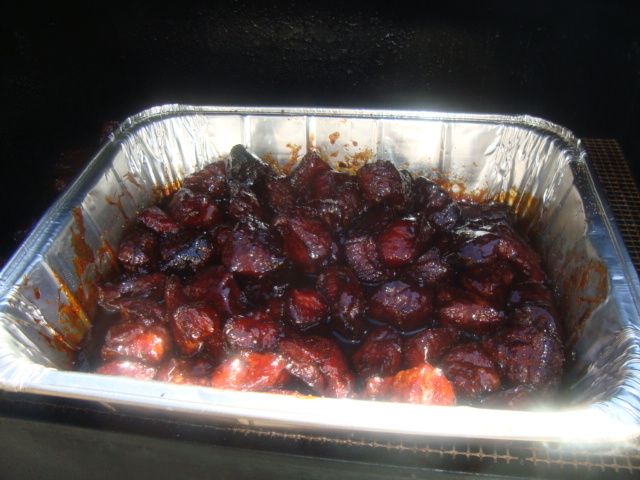 My pork went back on the cooker for about another hour and I pulled the meat. My total cooking time was 5 hours.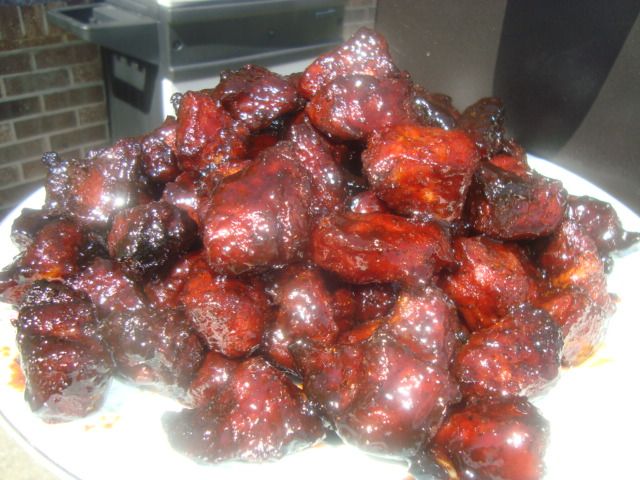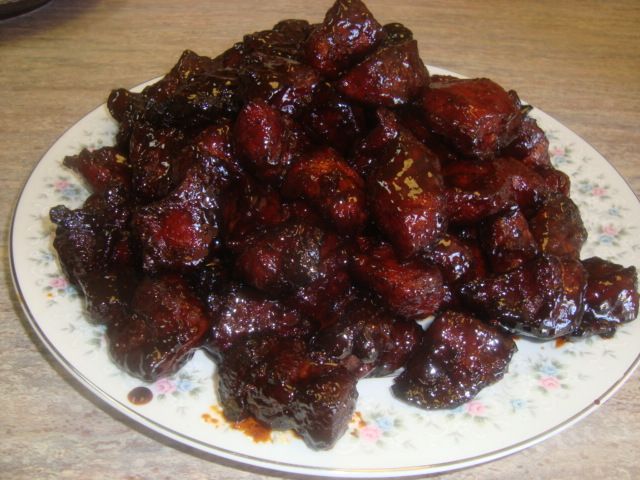 They sure looked great coming off the cooker.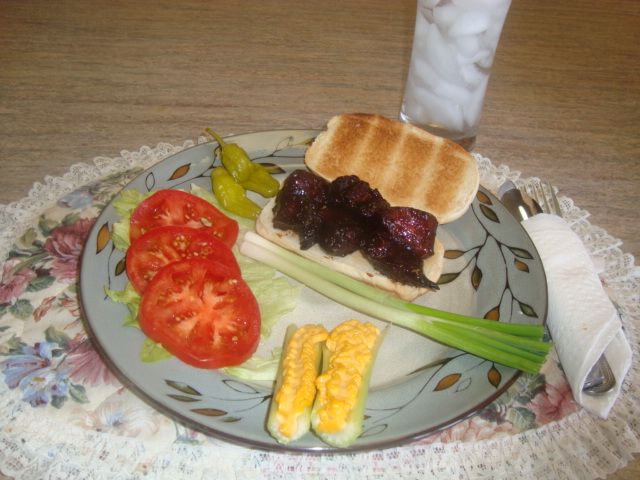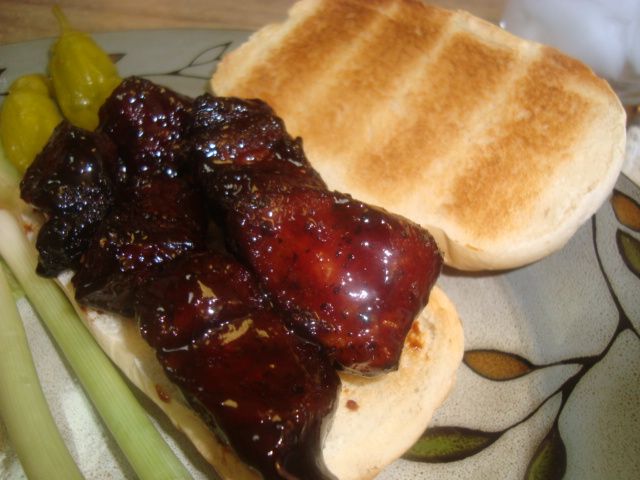 Our first treat with this meat was a Pork Burnt Ends Hoagie Sandwich.

While I love beef burnt ends made with chuck roast, I think this pork is better!