This cake was baked for a contest in Australia.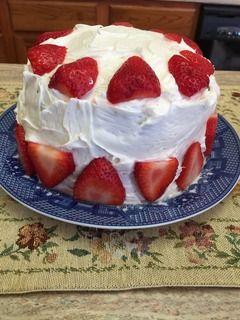 I did this bake on my Cobb Supreme grill using 14 all hardwood briquets.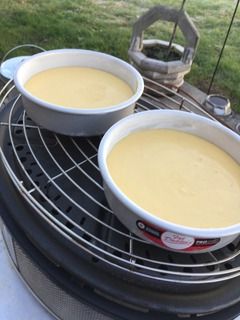 I started with a simple box of yellow cake mix and split it between two 7" cake pans.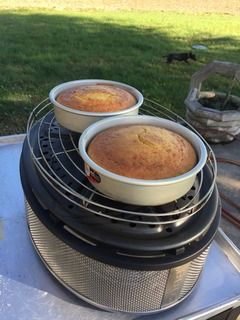 Took about 27 minutes to get them done.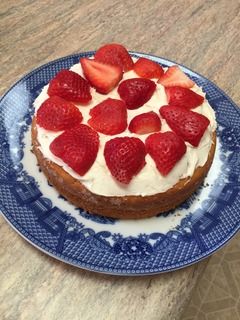 Bottom layer of my cake before I added the top layer.
First slice out of my cake.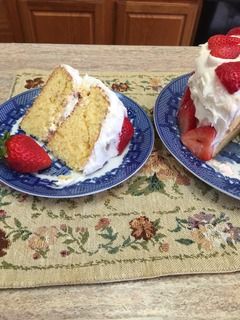 It makes a nice attractive and simple dessert for any grill.