I did this cook yesterday morning in my little Cobb Premier Grill and it came out quite well.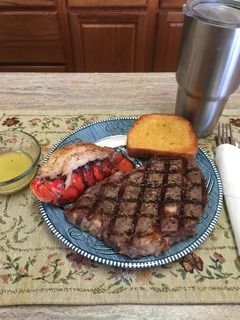 My lobster sauce was some butter, garlic, lemon juice, and salt and pepper. Also added a piece of garlic bread to my meal.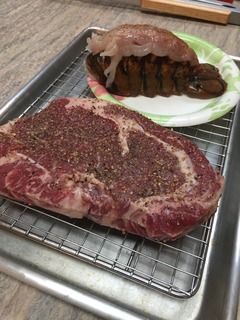 Steak was trimmed, oiled, and then rubbed with a good steak rub. I prepped my lobster tail and then I oiled it with olive oil and then I added a light sprinkle of rub to the meat.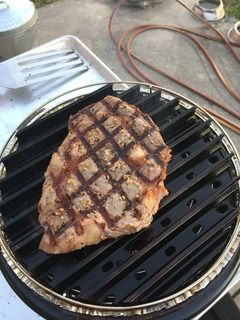 Those Grill Grates sure do a fine job with steaks and chops. This steak was cooked in 8 minutes with a grid temp of about 625 degrees. I used 20 all hardwood charcoal briquets in the larger charcoal basket.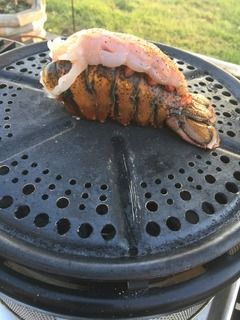 My lobster tail just going on the cooker.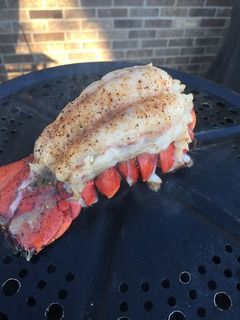 My lobster tail ready to come off of my Cobb Premier. It was basted with a butter sauce.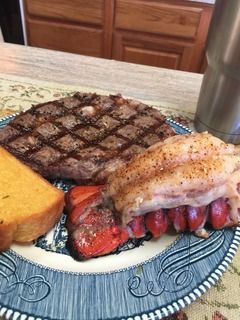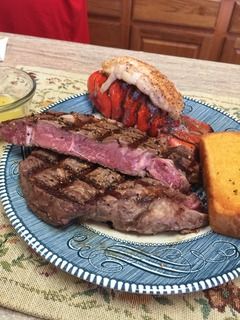 I cooked the steak to medium rare.
Sure was a nice easy cook to do on this fine little cooker / grill.