There is an upcoming "Praise the Lard" SCA competition steak cooking contest in Murpheysboro, Illinois in September and it sure looks good to me. Along with the low entry fee of just $100 dollars and that includes the meat as well, and a nice prize fund of $2600 dollars with $1000 for the winner, it has even gotten better!
SCA and Kingsford have teamed up for the "Kingsford Challenge" which will double the winners prize if you are using the Kingsford Professional Briquets. On top of that, Grill Grates will pay the top placing team using their product an additional $500 dollars for their effort.
Sure seems like a bargain to me...heck, if a fellow gets lucky and wins this event, he could collect as much as $2500 dollars for his $100 dollar entry fee which like I said even includes the meat. Nice prize for a 2-3 hour event.
Since I am signed up for this event, I need to change my charcoal from lump over the the Kingsford Professional Briquets to qualify for the larger prize. I have done so with my Weber Jumbo Joe and have worked out the correct amount for the temperature I want for steak and now need to work out the correct amount on my Cobb Grill as I plan to use it in one of these events.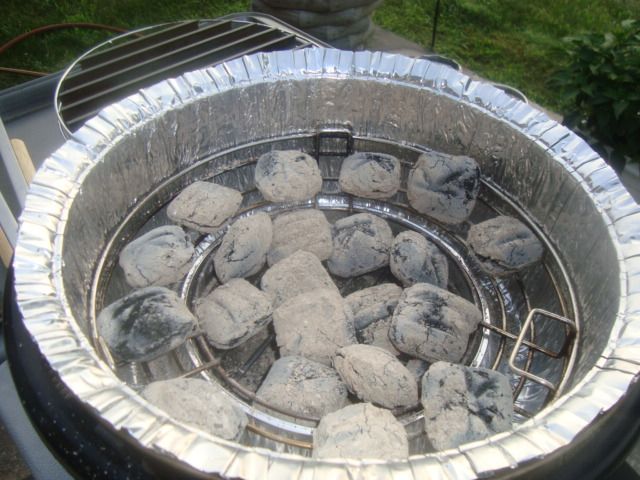 I tried 20 briquets for this first try and am hoping for a cooking temperature of 620-650 measured on top of the Grill Grates for my steak cooking.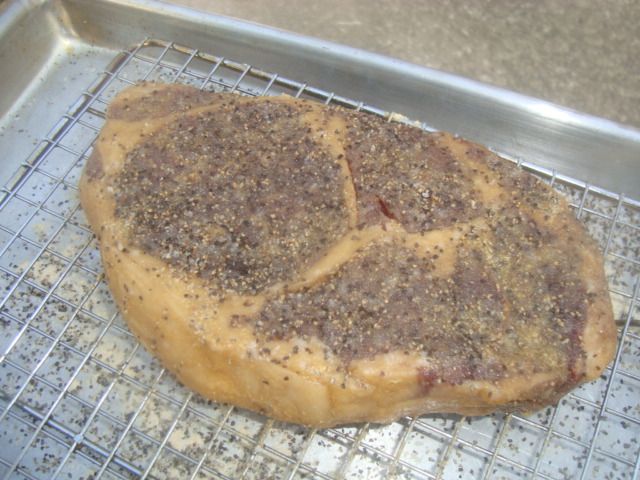 Steak ready to go on the cooker after a one hour warm-up with the rub applied.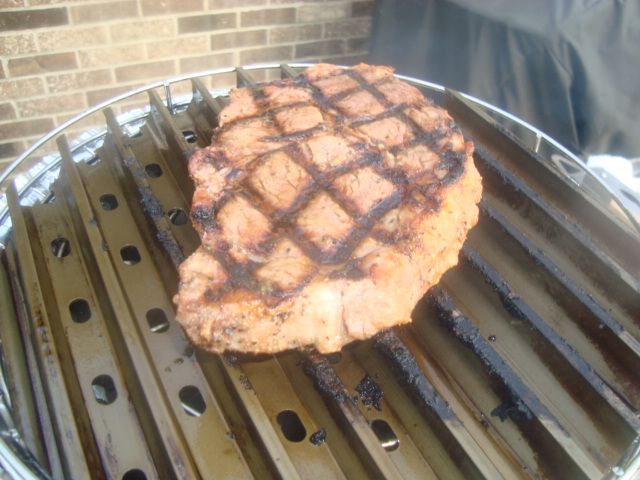 Just nailed it...after a 25 minute warmup on my Grill Grates, I had a temp of 650 degrees which is perfect for my method with the steak.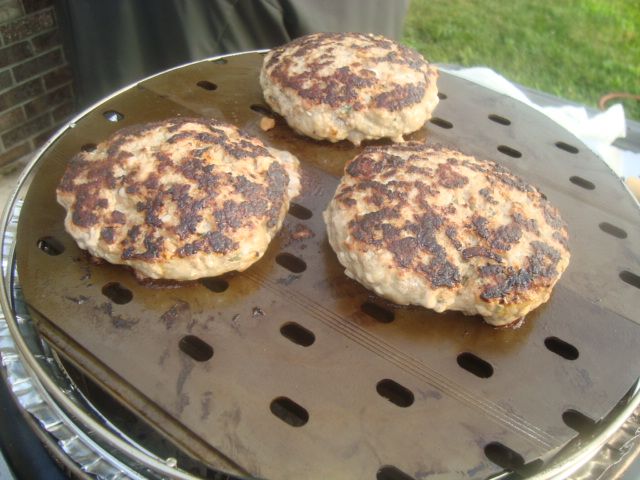 To fill out my cook, I also did three of my homemade 1/3 pound pork burgers on the back side of the Grill Grates.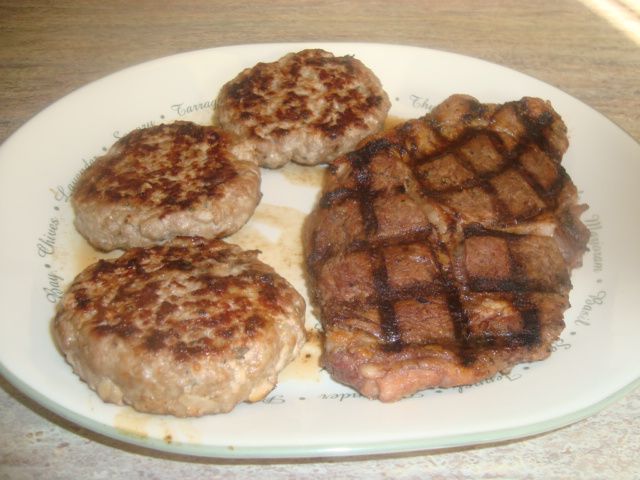 The results of the cook.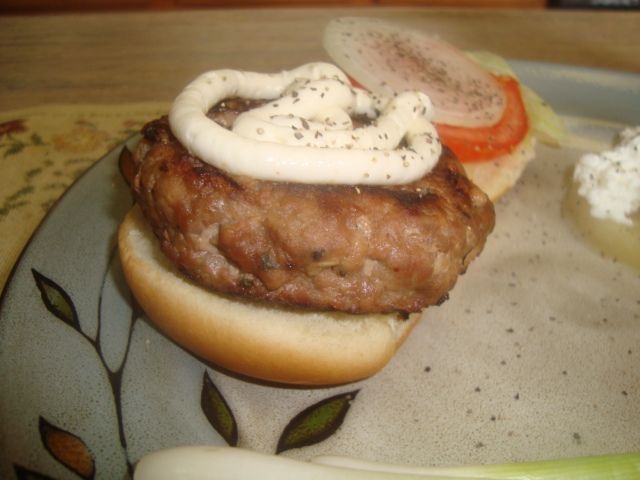 Now, I do like steak but not near as much as one of my 1/3rd pound pork burgers on a slider bun. Added some lettuce, a slice of onion and tomato and then a nice amount of horsey sauce and I enjoyed a very nice 2 bib meal. The steak can wait...