I don't usually measure very close for this great treat as I don't think you can screw it up. However, I did measure a little closer on this last batch so I could post my recipe.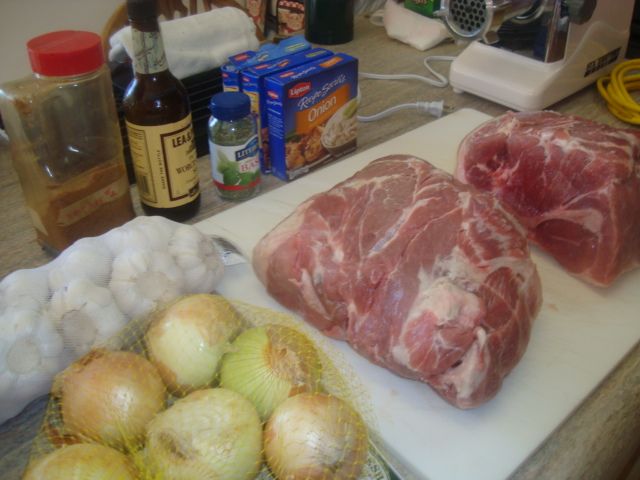 Ingredients:
2 pork butts ( The two I did yesterday weighed 15.85 pounds)
4 packages of dry Lipton Onion Soup
10 cloves of garlic
3 cups of finely chopped onion
4 TBL dried basil
3 TBL your favorite pork rub
2 TBL butcher cut black pepper or other black pepper
3/4 cup Worcestershire Sauce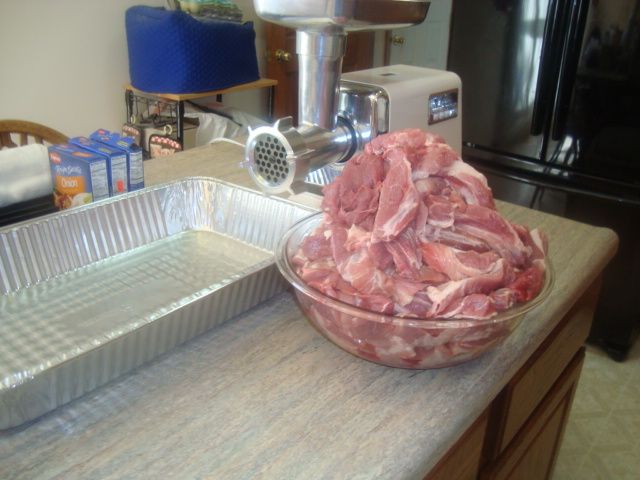 First step is to cut the meat off of the bones into pieces that will fit your grinder.
Many stores that sell pork butts with do this for you to save you some work and the cost of a grinder.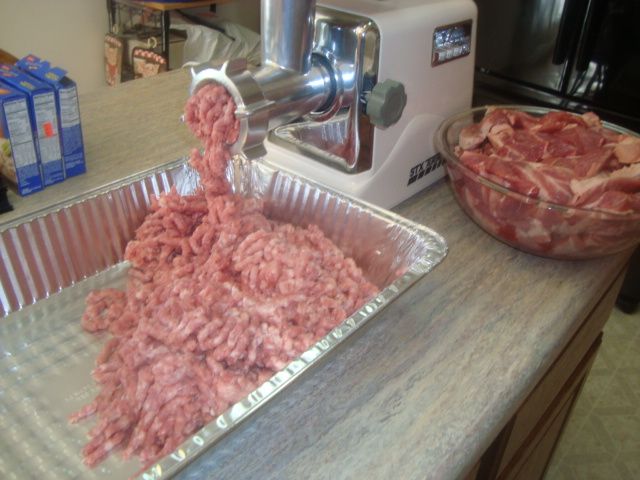 Next step is to run it thru your grinder.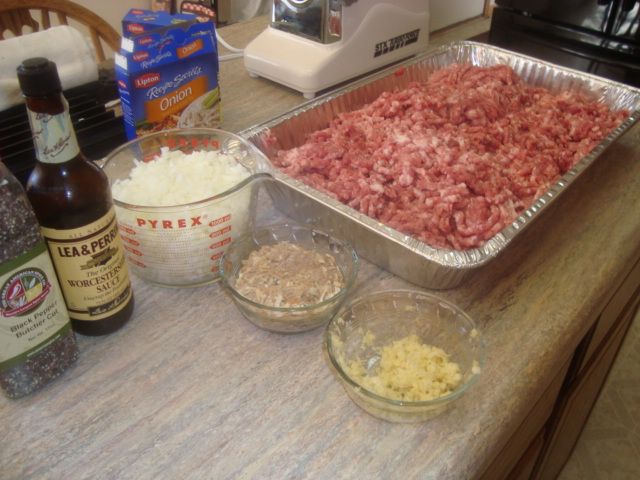 Sprinkle the balance of the ingredients into the pan or bowl and with your hands, mix it up well to be sure the ingredients are well blended.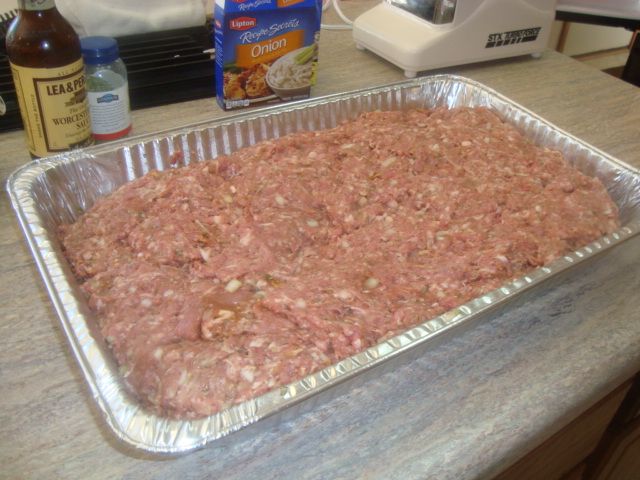 Cover the pan of pork and place it into the fridge for at least overnight to give it time for the flavors to meld into the treat.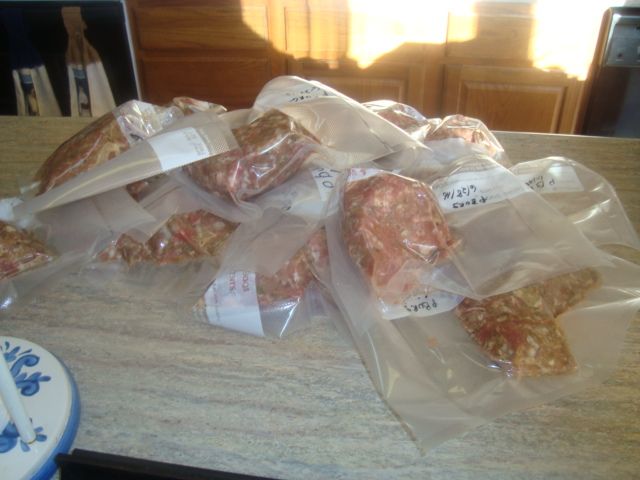 I like to put it up into one pound packages for the freezer.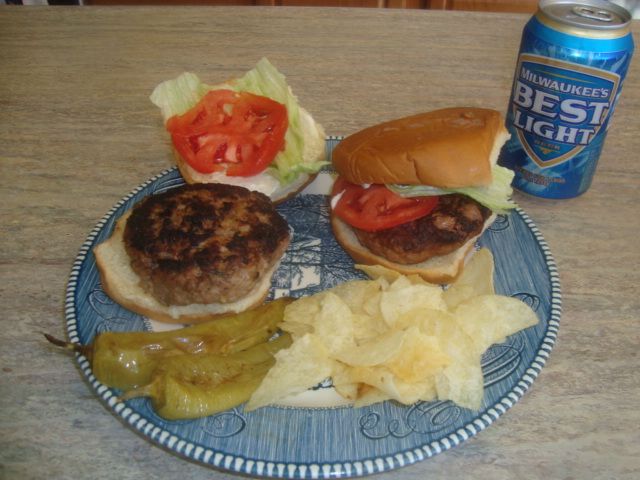 Get ready to throw rocks at all the burgers you have ever tasted as this burger is about as good as it gets. Cook only to about 160 degrees internal for the best results.